The Boston Bruins and Carolina Hurricanes are the two top teams in the Eastern Conference standings and are viewed among the favorites for the Stanley Cup because of it. They are both expected to be buyers at the 2023 NHL Trade Deadline, but now there are rumblings that they could be emerging as potential trading partners, as NHL insider Elliotte Friedman reported that he believes they have had trade talks centering around a Bruins winger.
Hurricanes Believed to Have Called Bruins About Craig Smith
In his most recent 32 Thoughts piece for Sportsnet, Friedman reported that he believes that the Hurricanes have spoken to the Bruins about Craig Smith. This certainly may be surprising to some, as the Hurricanes sport a very strong forward group, and Smith is having a rough 2022-23 season. In 42 games on the year, the Wisconsin native has just four goals and six assists. When noting that he just posted a 36-point campaign in 74 games the season before, this massive drop in production is certainly concerning.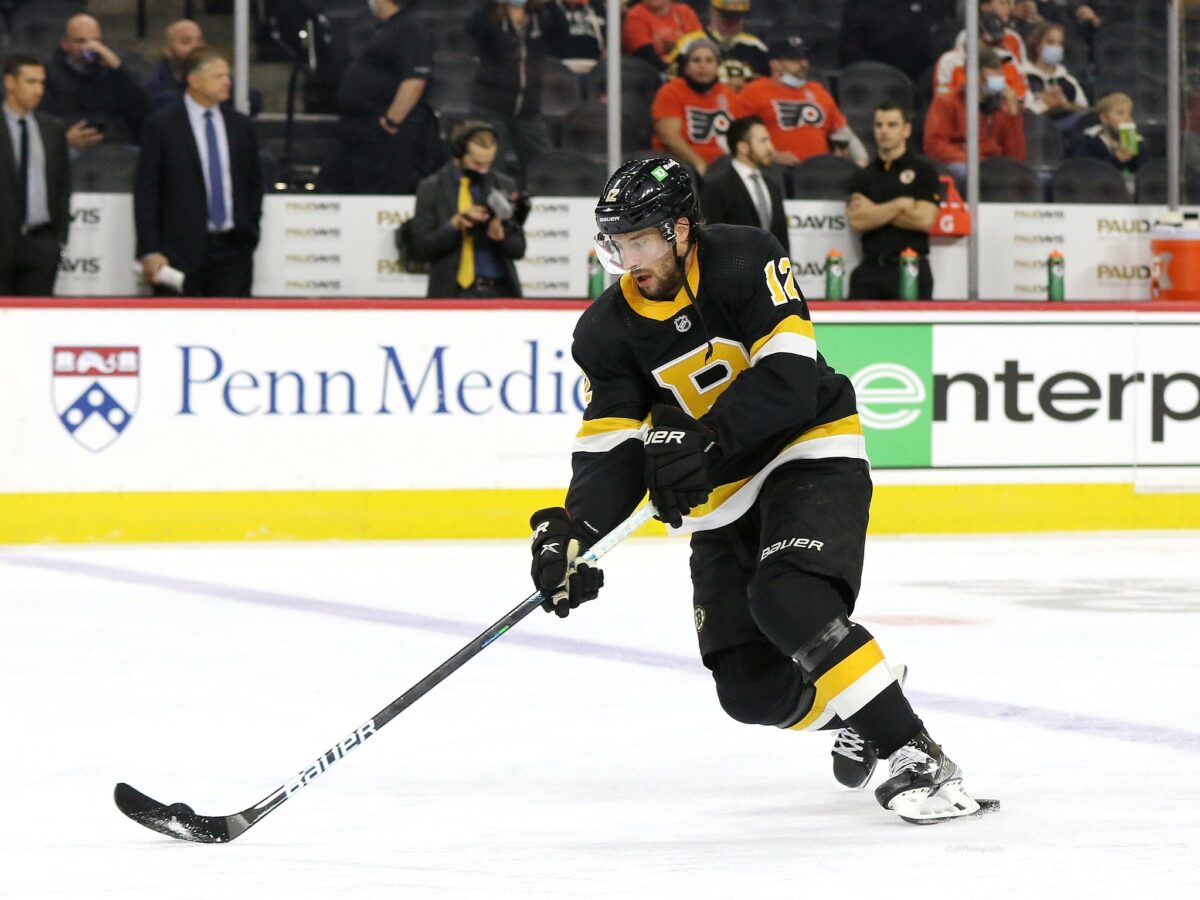 However, even with Smith's struggles, it appears that the Hurricanes are willing to take a chance on him given this report from Friedman. It is important to note that Hurricanes have over $10 million of deadline cap space, and a major reason for that is due to Max Pacioretty being out for the remainder of the season. Therefore, perhaps it makes sense that the Hurricanes are looking for forward depth, and they would have zero trouble taking on Smith's $3 million cap hit.
So the real question is, why would the Hurricanes do the Bruins a solid and bring in Smith's contract? It's quite simple. Any trade centering around Smith will result in the Bruins throwing in at least one sweetener, so perhaps the Hurricanes are hoping to add a draft pick and/or new prospect to their group. With that, Smith has over 800 games of NHL experience on his resume and had some success just last season, so they could be viewing him as a potential upgrade to their bottom six.
Why Smith Trade Would Benefit Bruins
The Bruins have been looking to trade Smith because of their salary cap trouble. Yet, it's now crucial to get a move done, as freeing up $3.1 million of cap space by trading Smith would allow the Bruins to make at least one move elsewhere at the deadline. Friedman noted in the same piece linked above that "everything points to Massachusetts as the landing spot" for Columbus Blue Jackets defenseman Vladislav Gavrikov, but the Bruins need to clear money for this potential move to come to fruition. Trading Smith would do just that.
---
Latest News & Highlights
---
However, even if Gavrikov does not end up becoming a Bruin, Boston could use that added cap space elsewhere. Two notable players who the Bruins have been linked to include Vancouver Canucks defenseman Luke Schenn and St. Louis Blues forward Ivan Barbashev. Thus, moving Smith would allow the Bruins to have more financial freedom to potentially land one of those two as well.
Smith's role with the Bruins has diminished this season due to his apparent struggles so at the end of the day, it may be best to move on from the Wisconsin natve before the deadline passes. However, is Carolina the best destination for the Bruins' sake?
Should Bruins Trade With A Fellow Eastern Conference Favorite?
Although the Hurricanes have reported interest in Smith, there is no question that it would be a risky move for the Bruins to make. Based on how both teams have played this season, there's a legitimate chance that we see these two powerhouses face each other in the postseason. The last thing that the Bruins need is a player that they traded to play the hero for another team in a postseason series against them. We have seen former Bruins in the past burn them in the postseason, and Smith could do the same if moved to the Hurricanes.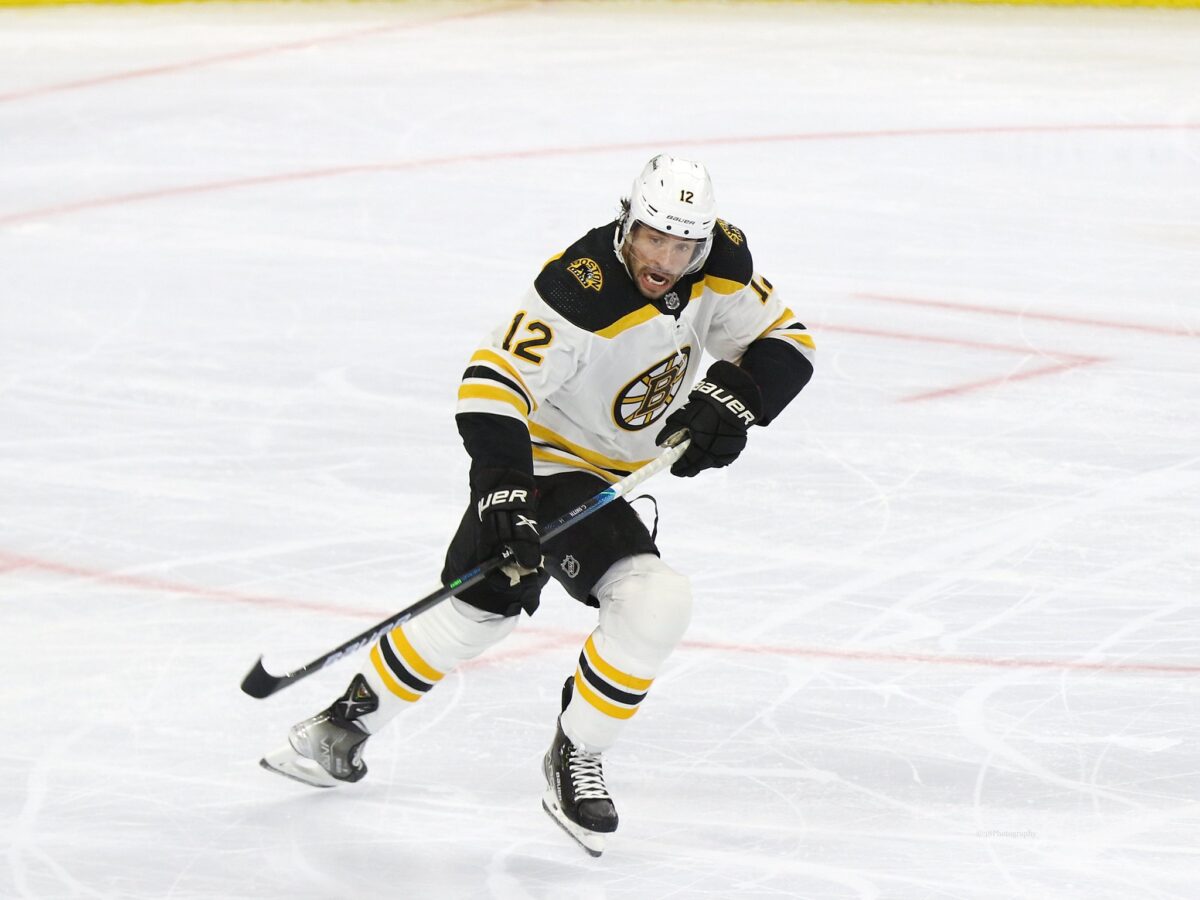 Personally, I'd rather see the Bruins trade Smith to a rebuilding team that has no chance of impacting the Bruins during the playoffs. Teams like the Anaheim Ducks, San Jose Sharks, Arizona Coyotes, and Chicago Blackhawks stand out as clubs that would be smarter to do business with. However, if the Hurricanes end up being the only team willing to take Smith, it is something that the Bruins may have to do if they want to be active at the deadline.
Nevertheless, this is a very intriguing development – the idea of the Bruins making a trade with one of the top teams in the Eastern Conference concerns me, and that remains the case even if Smith is having a down year. We will need to wait and see if the Bruins and Hurricanes strike a deal centering around him before the deadline passes.