The Toronto Maple Leafs are a mess. President Brenden Shanahan decided this week to part ways with Leafs general manager (GM) Kyle Dubas after Shanahan wasn't pleased with recent events. A contract extension was being worked on but after Dubas wasn't fully committed to coming back in his press conference earlier in the week, Shanahan had a change of heart and decided to go another direction. Speaking of change, the Maple Leafs' roster, like their front office, will very different come opening night in 2023-24.
---
---
One Maple Leaf who is now caught in all this crossfire is William Nylander. The talented forward has one season left on his contract at $6.9 million and is eligible to discuss a contract extension in Toronto come July 1. Nylander has a 10-team no-trade clause that kicks in on July 1, so it will become a bit more difficult to make a move. With all the talk about the core four likely being dismantled, it's very possible a trade goes down this summer.
Here's a few potential destinations should Nylander be the 'core four' member moved:
Calgary Flames
No, not because Nylander was born in Calgary, it's just the Flames are in the same boat as the Maple Leafs and will be making big changes heading into next season. Calgary will be looking for more offense from their wing and Nylander is someone who could fit in nicely with their group, playing alongside Nazem Kadri and Jonathan Huberdeau. This would allow Tyler Toffoli to stay on the second line next season after a career high in points in 2022-23.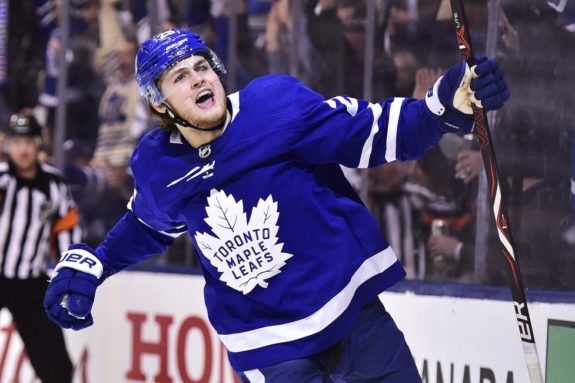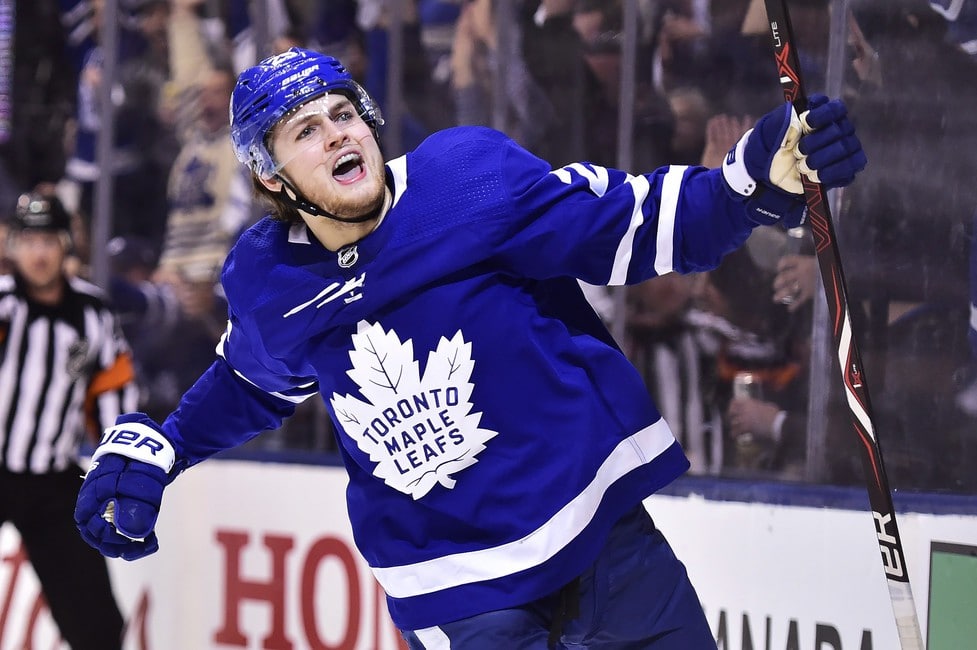 For the Maple Leafs, they could use Nylander to target Elias Lindholm. A right-handed center who would be a perfect compliment for Auston Matthews in the two hole down the middle. Lindholm recorded 64 points in 80 games last season, plays an effective 200-foot game and wins 56% of his faceoffs. Another great element to his game is the fact he kills penalties. With the Maple Leafs potentially losing David Kampf and Noel Acciari in free agency, it will be important for the team to add talented penalty killers to the mix.
Related: Shanahan Says Unmotivated Dubas Led Maple Leafs to Move On
---
Latest News & Highlights
---
Something else to consider with any of the Maple Leafs' moves this summer is age. Lindholm is roughly 1.5 years older than Nylander, something if Toronto makes any major changes could be a factor. I can't see them trading any of the core players for a 'futures' driven package loaded with draft picks and prospects.
I see them making adjustments by adding players they can plug-and-play into their lineup and more specifically in the top six where the new gaping hole exists. Will Calgary be on Nylander's no-fly zone? Hard to say at this point, obviously, but if this trade went down before July 1, then it's a non factor.
Washington Capitals
The Washington Capitals are in a time of transition and are looking to build a new younger core while they ride Alex Ovechkin into the sunset. I'd expect them to be active this summer making adjustments and could see them targeting a player like Nylander. If any deal was to go down between the two clubs, the Maple Leafs would be wise to target power forward Tom Wilson.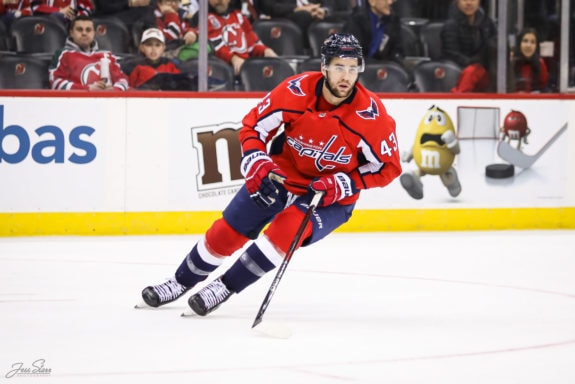 Wilson is one of the best in the league at playing a heavy game as he's never scared to throw the body, lean on players in the offensive zone, and drop the mitts should it be needed. He's also very good at making contributions on the score sheet, where it matters, as Wilson recorded 22 points in 33 games last season and produced a career-high 52 points in 2021-22.
Health is a bit of a concern, as his style of play has taken a toll on the Toronto native. Wilson hasn't played a full 82-game season since 2016-17, but frankly that doesn't matter. The Stanley Cup Playoffs matter and he's shown in the past he's a winner.
This is the type of player the Maple Leafs need in their lineup and someone who can bring a new element to the team's top-two lines. A first line of Auston Matthews, Matthew Knies and Wilson would be a very tough trio to play against as they would be elite at hunting down pucks and have lethal size as they all are over 6-foot-3.
Wilson, like Nylander, is entering the final season of his contract. He holds a modified no-trade clause that covers seven teams and it's hard to picture a scenario where he wouldn't want to go 'home' and play in front of family and friends. Keep in mind being a Maple Leaf isn't for everyone.
Minnesota Wild
The last of my three potential trade destinations, the Minnesota Wild. GM Bill Guerin isn't shy to make moves even though the team has the buy-out payments to make for Zach Parise and Ryan Suter, which will cost Guerin $14.7 million in 2023-24. Regardless, the Wild GM has been open to wheeling and dealing in the past and Nylander is someone Minnesota could target this summer.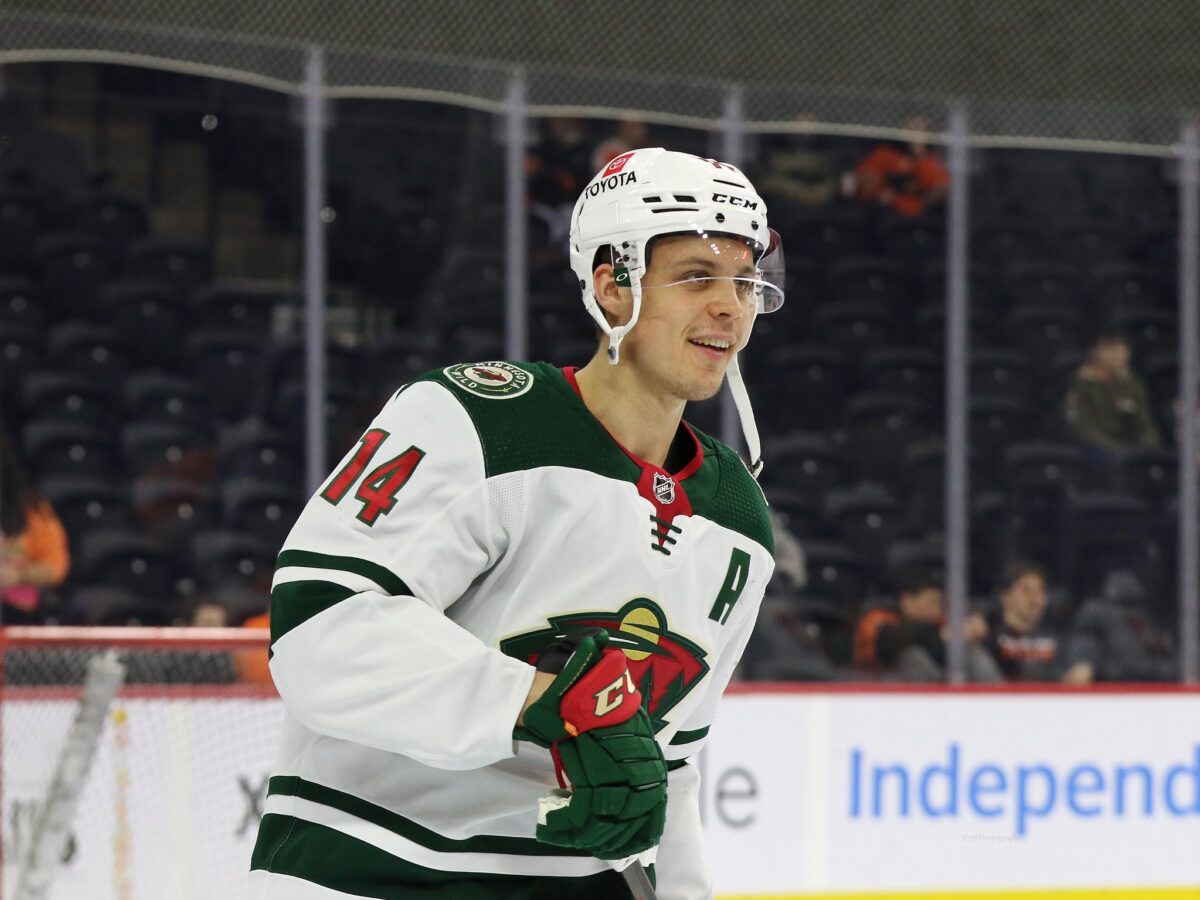 An ideal target for the Maple Leafs from the Wild is center Joel Eriksson-Ek. He's a talented center who is coming into his own in the NHL after being selected in the first round in 2015. Last season Eriksson-Ek posted a career high 61 points in 78 games and is signed long term through the 2028-29 season at a very reasonable $5.2 million per season. This is the type of contract the Maple Leafs need more of moving forward.
The Wild center also does not have any trade protection until the 2024-25 season. Minnesota has Sam Steel down the middle who burst onto the scene in 2022-23 and they also have Frederick Gaudreau who is another solid pivot. The balance is there and adding Nylander, who also has some experience down the middle could be a nice compliment. A first line with Kirill Kaprizov and Nylander on either wing would be very fun to watch.
Maple Leafs in State of Turmoil
I've been following the Maple Leafs for over three decades now and can say there's never been a time as wild as what's going on right now. After Dubas was let go it feels like anything could happen. Will Matthews re-sign? Does Nylander want to hang around now? I feel like if the Maple Leafs move either Nylander or Marner, they will need to ensure a second-line center comes back the other way who has proven himself in the league. John Tavares needs to moved to the wing, or honestly, perhaps he needs to be the one go. That's a story for another day.