The Detroit Red Wings have a lot of work to do before they can get back into the playoff race. Their goaltending needs to get better, they need to generate more offence and continue growing defensively. They made big strides in 2022-23 but several pieces need to be added to mold this team into a playoff hopeful.
Related: Red Wings' 3 Missing Pieces To Contend For The Stanley Cup
Another method of improvement for the Red Wings can be made through subtraction. There are players who hurt the team by being constantly injured. There are others who bring the players around them down by not pulling their weight. Here are three players who I think shouldn't be back next year, but probably will be.
Honourable Mention: Alex Nedeljkovic
Alex Nedeljkovic is a 27-year-old goaltender who should be entering his prime yet he posted the worst NHL season he's ever had in 2022-23. He only played 15 games in the NHL as he spent time in the American Hockey League (AHL) to the tune of 26 games. His sub-par NHL stats would give me great pause before giving him a new contract. His previous deal for two years at $3 million is expiring this offseason. Unless he's open to a two-way one-year league minimum deal, he's not worth the gamble.
3. Alex Chiasson
Reason To Walk Away: Unsustainable shooting percentage
Alex Chiasson brought a welcomed veteran presence to the young Red Wings while chipping in nine points in 20 games. Six of those were goals and five of them came on the man advantage proving his usefulness on the power play.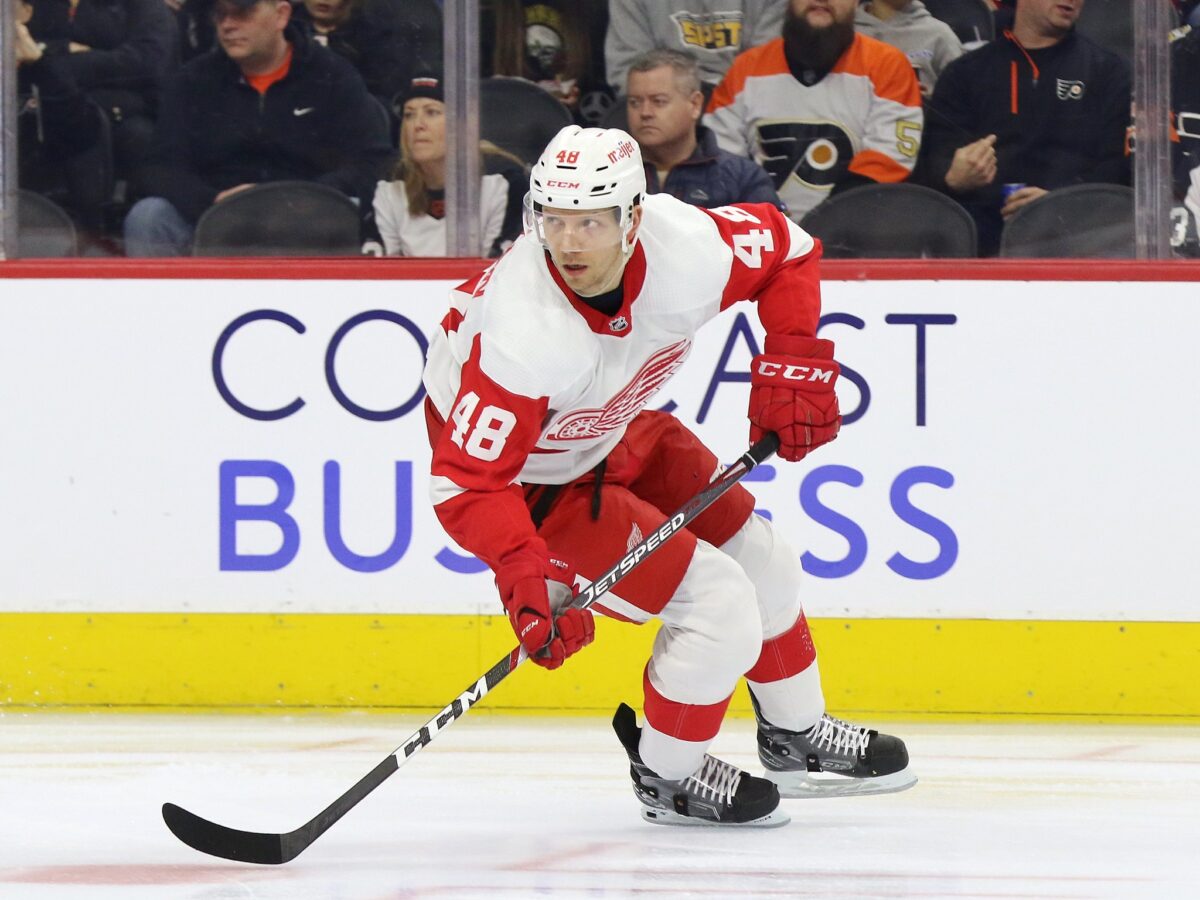 Chiasson shot at 24% in the 2022-23 regular season. His career average is 13%. Additionally, he averaged 12:04 in time on ice (TOI) while his career TOI is 13:34. So he scored at almost double his normal rate while playing 1:30 less per game than what he's averaged over his whole career. That's not a recipe for success.
2. Robby Fabbri
Reason To Walk Away: Injury troubles
When the Red Wings' brought in Robby Fabbri during the 2019-20 season they were hoping to find reliable depth scoring with the potential for top-six offensive upside. They did receive that, but they also got a player who is injury prone.
---
Latest News & Highlights
---
In the three seasons following the trade, Fabbri has dressed for 114 of a possible 220 games. The cost of acquisition was only Jacob de la Rose who would have been a depth piece for the Red Wings at best. Regardless, he's in the first year of a new three-year deal and it might be best to trade him for a mid-round draft pick or buy out the remainder of his contract.
1. Ben Chiarot
Reason To Walk Away: He brings down whoever he is paired with.
Without a shadow of a doubt, Ben Chiarot has to go. He was brought in to provide grit, intensity, and professionalism. He has been all of those things, but his $4.75 million contract says he should provide more than that. He has to do more than just hit, block shots, and be a good presence in the room for that kind of money.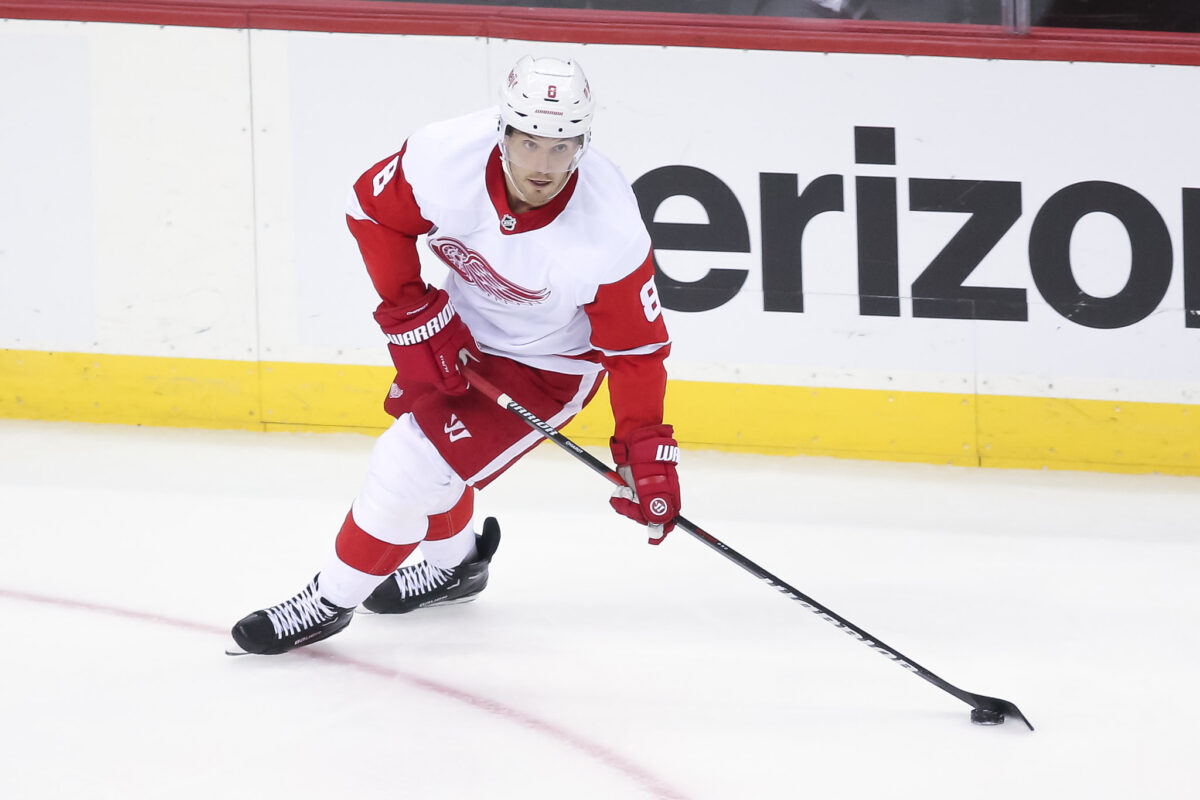 At the beginning of the season, I knew Chiarot wasn't the guy they should pair with Moritz Seider. The coaching staff still decided to proceed with the experiment for about half of the 2022-23 season. From the end of December till the last game of the season, he played with a rotating cast of players.
| | | | | | |
| --- | --- | --- | --- | --- | --- |
| Partner | Time Together | Goals For (GF) | Goals Against (GA) | Shots For % (SF%) | Corsi For % (CF%) |
| Moritz Seider | 558:45 | 28 | 35 | 46.2 | 43.4 |
| Filip Hronek | 354:16 | 12 | 20 | 45.2 | 41.9 |
| Olli Maatta | 230:23 | 1 | 11 | 41.8 | 43.9 |
Ben Chiarot's Defense Partners
When both Corsi for percentage (CF%) and shots for percentage (SF%) sit at or above 50%, chances are you have an effective defense pairing. Defenders need to prevent goals and contribute to the offense as much as possible. Let's see what some of these players look like away from Chiarot:
Seider (w/Walman) Mins: 654:22, GF: 32, GA: 23, SF% 52.8, CF% 50.2
Hronek (w/Maatta) Mins: 457:34, GF: 28, GA: 13, SF% 46.4, CF% 47.6
Maatta (w/Jordan Oesterle) Mins: 323:39, GF: 8, GA: 19, SF% 45.4, CF% 45.9
Chiarot spent at least 200 minutes paired with Hronek, Seider and Maatta. All three had worse on-ice metrics with him than paired with someone else. If it were one or two defenders with lower numbers it might just be a coincidence. For all three of them to see a dip in these metrics suggests that Chiarot is the problem.
---
---
Steve Yzerman has his work cut out for him this offseason. But his first order of business should be cutting these players from his roster. For the team to excel, this needs to happen.