After their disappointing finish to the season, the Boston Bruins are now entering the summer with several questions. General manager (GM) Don Sweeney has already confirmed that changes are on the way, and this is inevitable given the Bruins' lack of cap space and several pending free agents.
---
---
As a result, the Bruins have the potential to be one of the most active teams in the trading market this summer to help free up cap space. The Athletic's most recent offseason trade board listed several Bruins who could be on the move this summer because of it. (from 'NHL offseason trade board: What we're hearing about Jets stars, Leafs' Core 4 and other targets,' The Athletic, 5/15/2023). Let's discuss them now.
Mike Reilly
Mike Reilly was one of the handfuls of Bruins who The Athletic put in their "Others we're watching" section. This is not surprising in the slightest, as the 29-year-old was was shopped all year. The Chicago native is a proven NHL-caliber defenseman, but Boston's cap trouble led to him spending the majority of the year in the American Hockey League (AHL). Thus, the eight-year veteran could use a change of scenery at this point.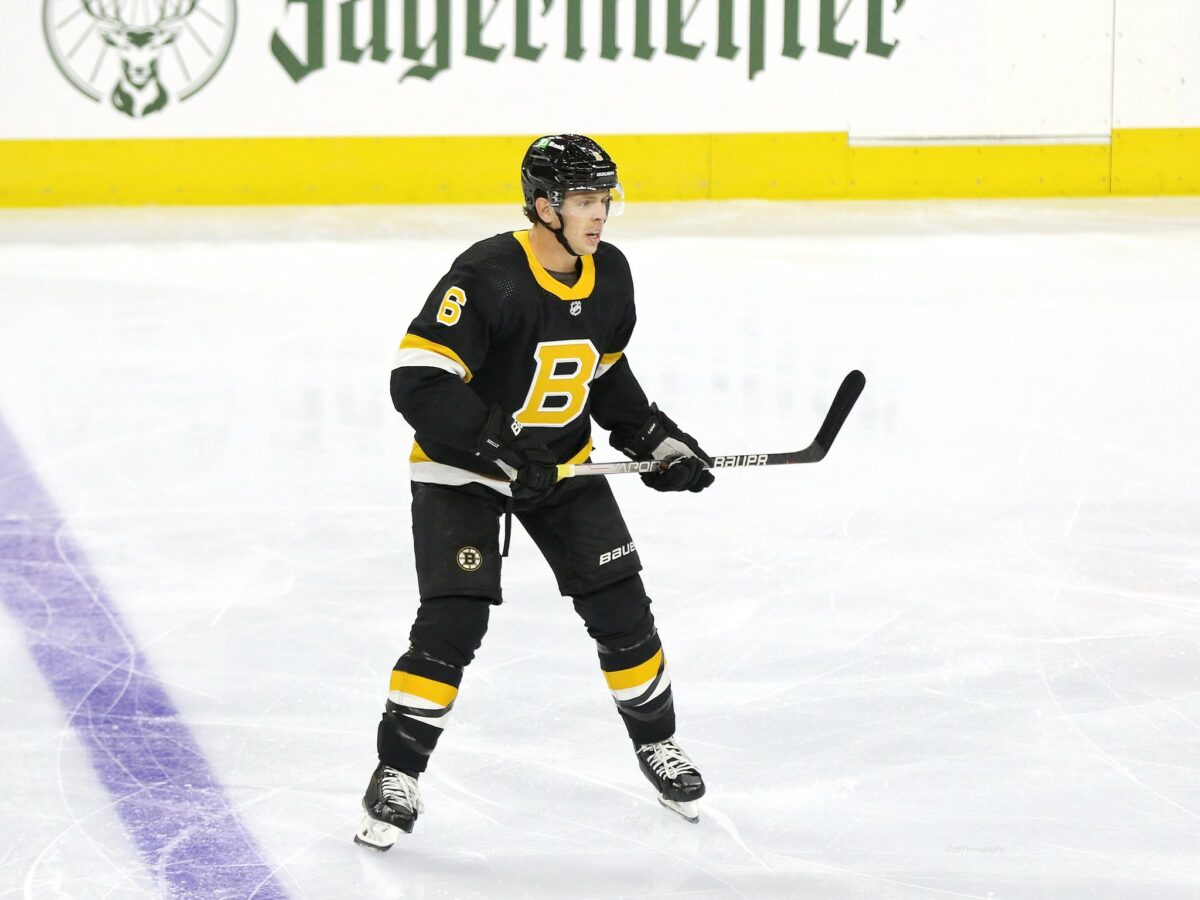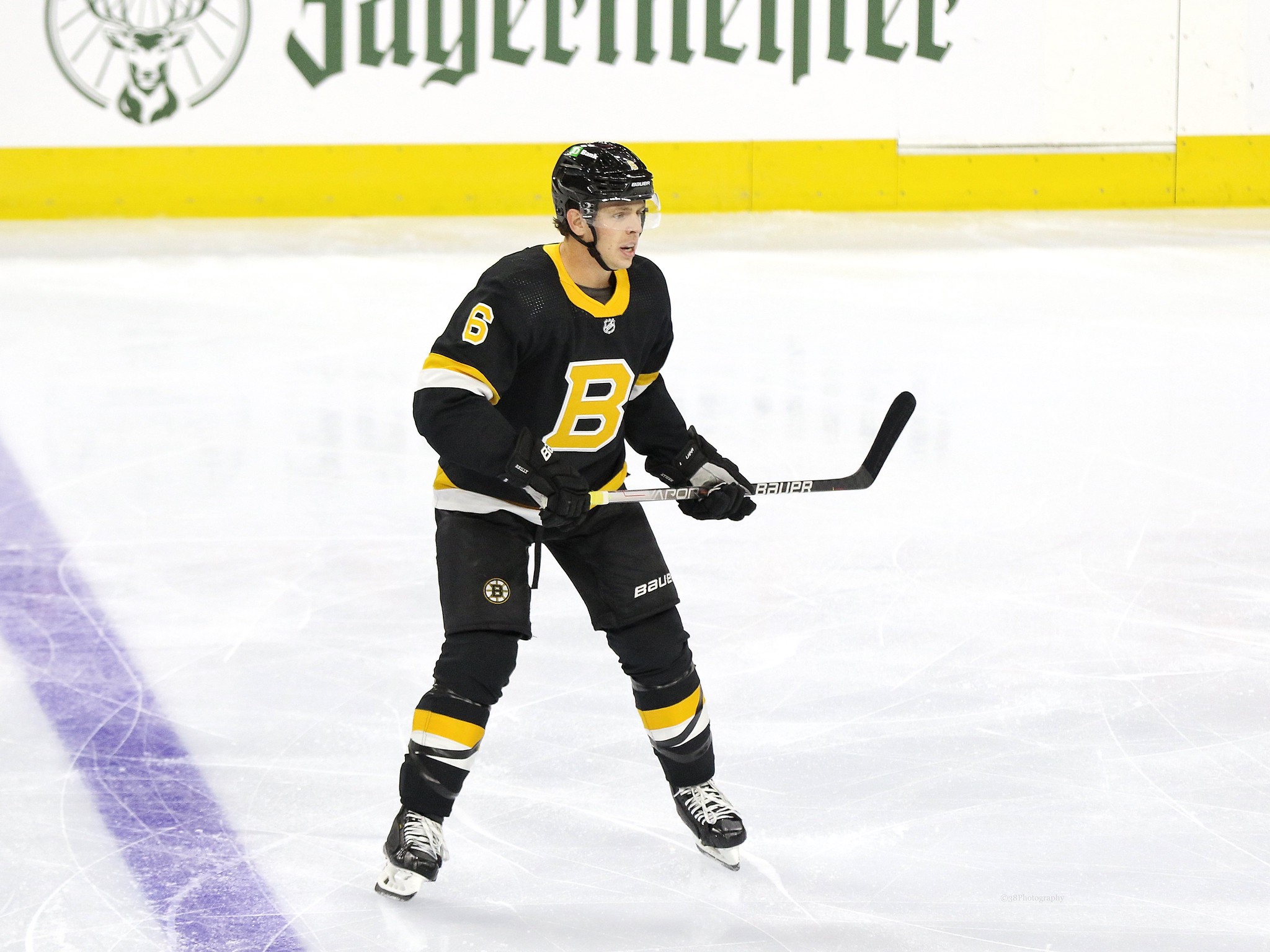 Moving out Reilly and his $3 million cap hit would be big for the Bruins. Yet, given their current situation, it also would likely cost them an asset or two for another club to take him off of their hands. As a result, we could see rebuilding clubs like the Arizona Coyotes, Anaheim Ducks, Chicago Blackhawks, and San Jose Sharks in the mix for his services.
Matt Grzelcyk
Matt Grzelcyk was one of the two Bruins who made The Athletic's primary trade board, listed at the 20th spot. His placement is not all that surprising, as the Massachusetts native was a healthy scratch at times during the postseason, and he carries a $3,687,500 cap hit until the completion of next season. He also has zero trade protection, so he is a player who Boston can move fairly easily if they wish to.
---
Latest News & Highlights
---
If the Bruins want to bring back a notable UFA like Dmitry Orlov or Tyler Bertuzzi, moving Grzelcyk could be a necessity. The Bruins should be able to get a decent return for him if they opt to trade him, as he has shown that he can handle playing top-four minutes well. In 75 regular-season games this season, he had four goals, 22 assists, and a plus-46 rating.
Jeremy Swayman
Jeremy Swayman is another Bruin who is listed in the "Others we're watching" section of The Athletic's article. This one is arguably the most surprising, as many believe that the Alaska native will be the Bruins' future in net for years to come. Yet, the Bruins have very limited cap space, and Swayman is a restricted free agent (RFA). Therefore, if he asks for too much or if they would prefer to solely run with Linus Ullmark, perhaps it could open the door to a Swayman trade.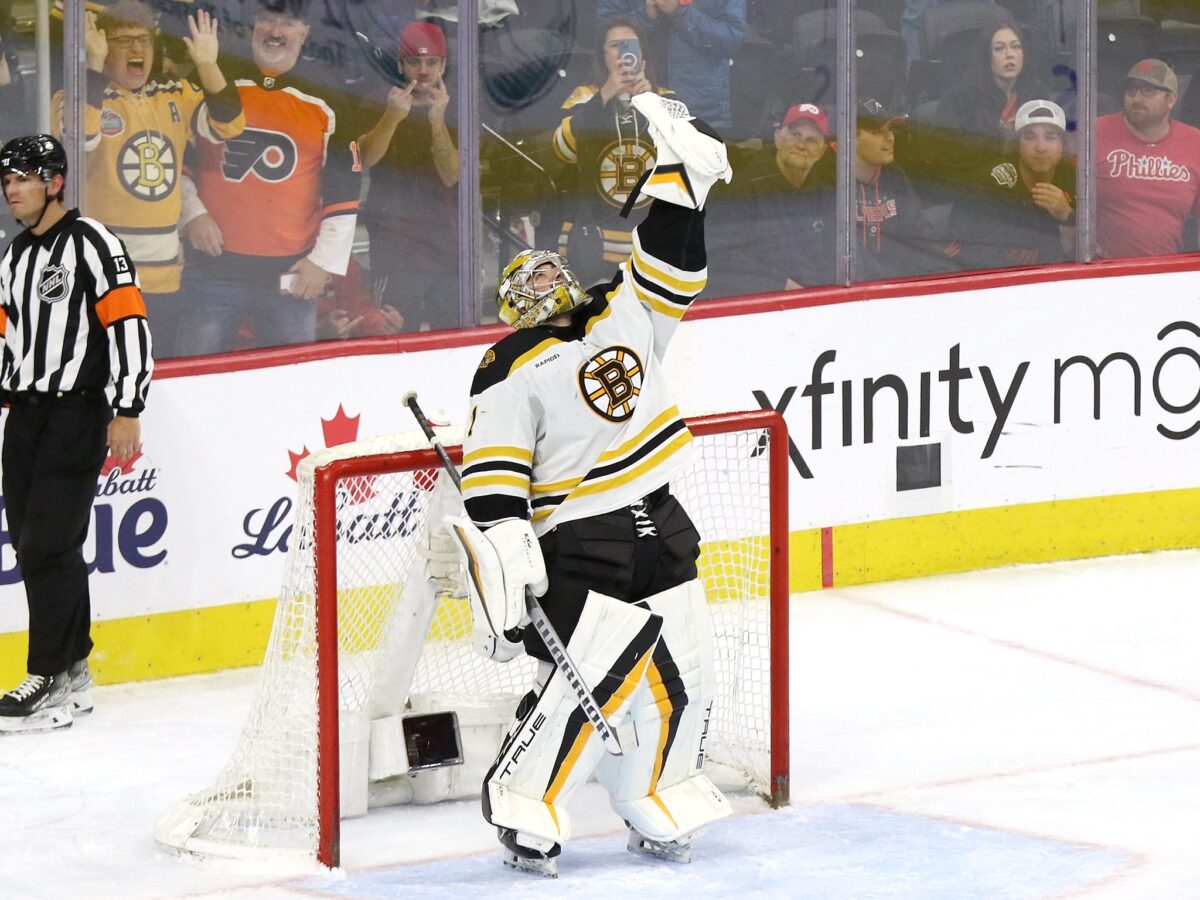 Swayman would net the Bruins a notable return, as he is coming off of a fantastic year and has the potential to improve as he garners more experience. In 37 regular-season appearances, he had a 24-6-4 record, 2.27 goals-against (GAA), and a .920 save percentage (SV%). Teams looking for a long-term answer in the net could call Boston about him, but if I was Sweeney, I would find a way to keep him.
Taylor Hall
Taylor Hall is listed at the 25th spot on The Athletic's trade board, and this is understandable. After all, the 2010 first-overall pick's name has come up a lot in the rumor mill, and it is easy to see why. He carries a $6 million cap hit until the end of the 2024-25 season and was dropped to third-line minutes for much of this season. With that, he had a down year for his standards, as he had 16 goals and 36 points in 61. He did, however, heat up during the playoffs when healthy again, as he had five goals and eight points in seven games.
Related: Bruins & Avalanche Emerging as Offseason Trading Candidates
If the Bruins move Hall, it would likely be to keep Bertuzzi around. There is no question that several teams would also love to acquire Hall, as he is a former Hart Trophy winner who showed during the playoffs that he can still be an effective top-six winger.
Linus Ullmark
Ullmark is the most notable Bruin addressed by The Athletic. Although he is in the "Others we're watching" section, this naturally should grab the attention of Boston fans. After all, the 29-year-old is coming off of a spectacular regular season that saw him sport a 40-6-1 record, 1.89 GAA, and .938 SV%. With numbers like these, he is the frontrunner for the Vezina Trophy. His marvelous play did not translate over to the postseason, however, as he had a 3.33 GAA and .896 SV% in six appearances and reportedly dealt with a "debilitating" injury.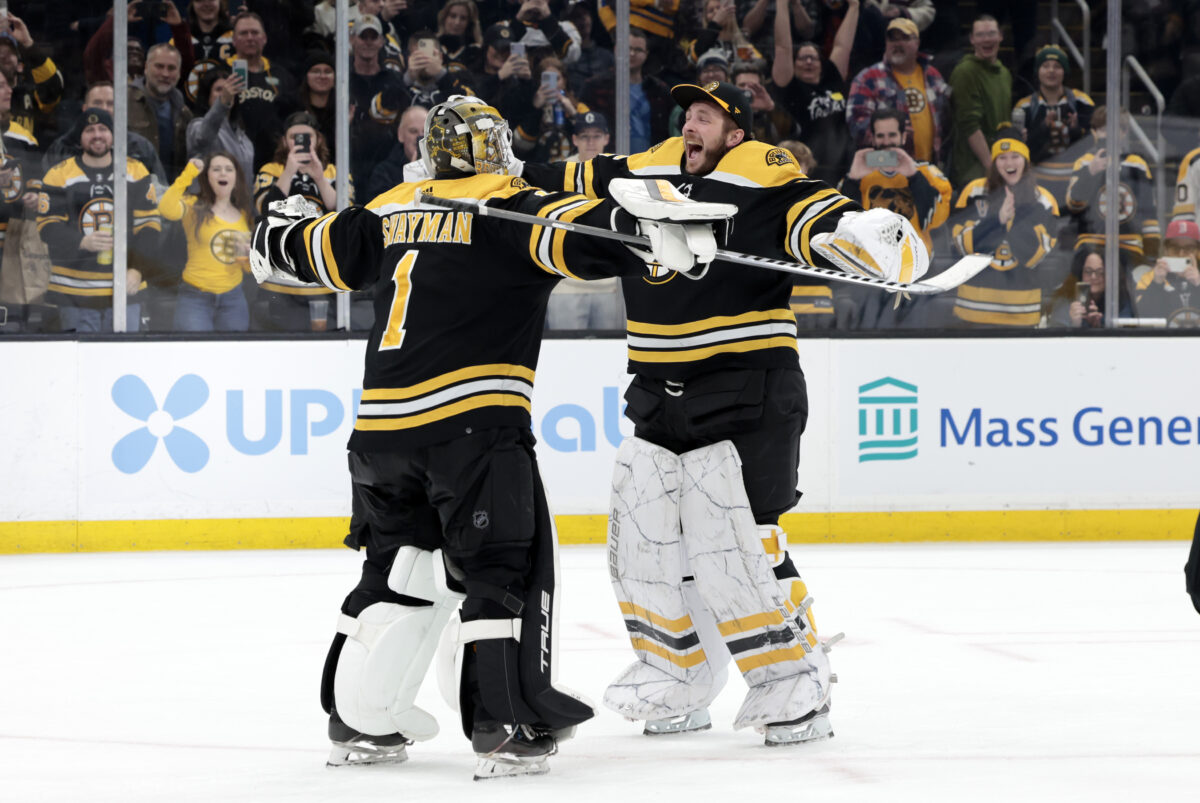 The idea of the Bruins moving Ullmark after his outstanding regular season may sound crazy to some people. Yet, when noting that he has a $5 million cap hit and his trade value is at its highest, it may be something worth considering. However, Sweeney would need to be okay with the idea of running with Swayman as the club's long-term starting netminder for this to have any chance of occurring.
It will be very interesting to see if any of these five Bruins end up being moved this offseason. With the club desperately needing cap space, it certainly seems quite possible that we will see at least one of them dealt.