After signing a seven-year contract worth roughly $40 million, Kyle Dubas is the new president of hockey operations of the Pittsburgh Penguins. Dubas is one of the brightest minds in all of hockey and after being fired by the Toronto Maple Leafs, quickly received offers from multiple teams. The Penguins are lucky to have him.
Now the fun begins. Dubas is jumping into a situation where it's currently Stanley Cup or bust. The rebuild is still a few years away as the veteran core in Pittsburgh want some more time to bring home another Cup. For now, it's commitment to winning. Four years from now? It's retool/rebuilding on the fly.

As someone who has followed Dubas' career very closely, I figured I would do my best to try and give Penguins fans, who aren't familiar with their new president of hockey ops, an idea of who the team hired and what to expect moving forward.
Loyalty to People He's Familiar With
It hasn't taken long for Dubas to make a mark on the Penguins as he's sent a few executives packing. The team has reportedly let go Alex Schall as director of hockey strategy, Teena Murray as senior vice president of sports science/performance and Kerry Huffman, the Penguins director of pro scouting. All three of these executives were hired by former general manager (GM) Ron Hextall.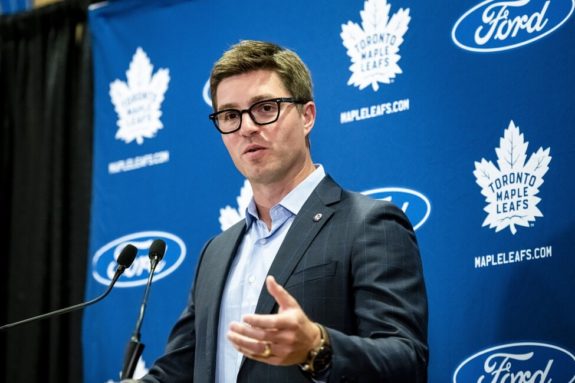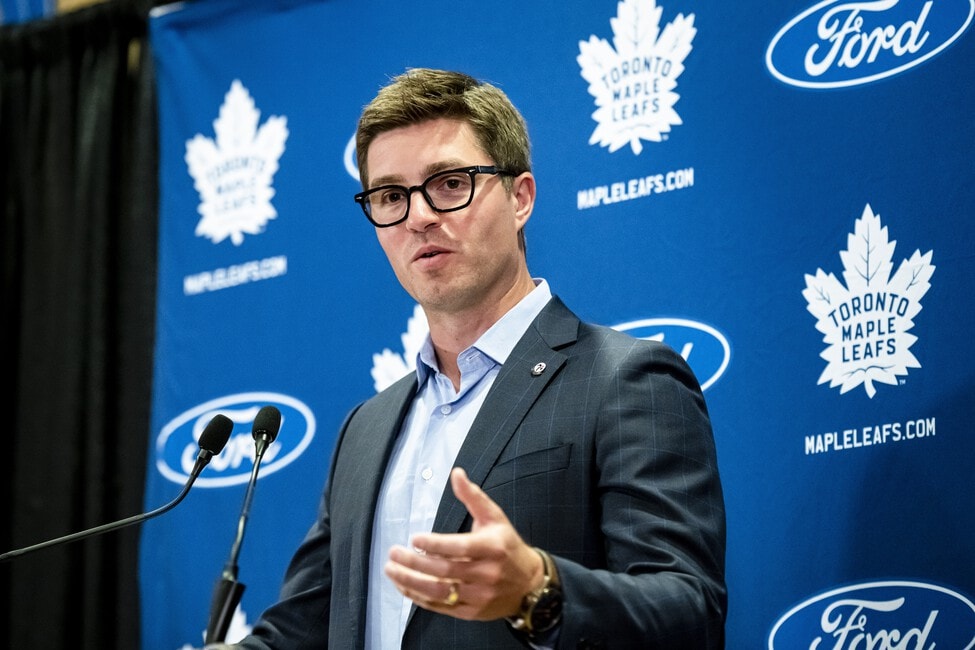 While employees interchange every season in the NHL, it's who is now being brought in that Penguins fans should be keeping an eye on. Expect to see Dubas hire people he knows very well and likely has worked with in the past. Jason Spezza is someone who is expected to be hired in some capacity in Pittsburgh this summer. He served as Dubas' special assistant in Toronto and quit the team moments after the team fired their GM.
Dubas also has this same approach with his players and coaches. It was a running joke in Toronto with how many ex-Sault St Marie Greyhounds suited up for the Maple Leafs, which is where the savvy executive got his start in hockey. 'His guy' Sheldon Keefe was brought in almost a decade ago as Greyhounds coach. Keefe then followed Dubas to the Toronto Marlies of the American Hockey League and was then promoted to head coach of the Maple Leafs after Dubas fired Mike Babcock in the fall of 2019.
Related: 3 Moves the Penguins Should Make During 2023 Offseason
---
Latest News & Highlight
---
This type of business will continue with the Penguins. Look for the team to have interest in former Maple Leafs and former Greyhounds and some names that stand out immediately as free agents include Michael Bunting and Noel Accairi.
Accountability for His Mistakes
While Dubas is never shy to make a bold move to try and improve his hockey club, he's also a very accountable executive who isn't shy to try and quickly fix a mistake. This was very evident in Toronto and one signing stands out.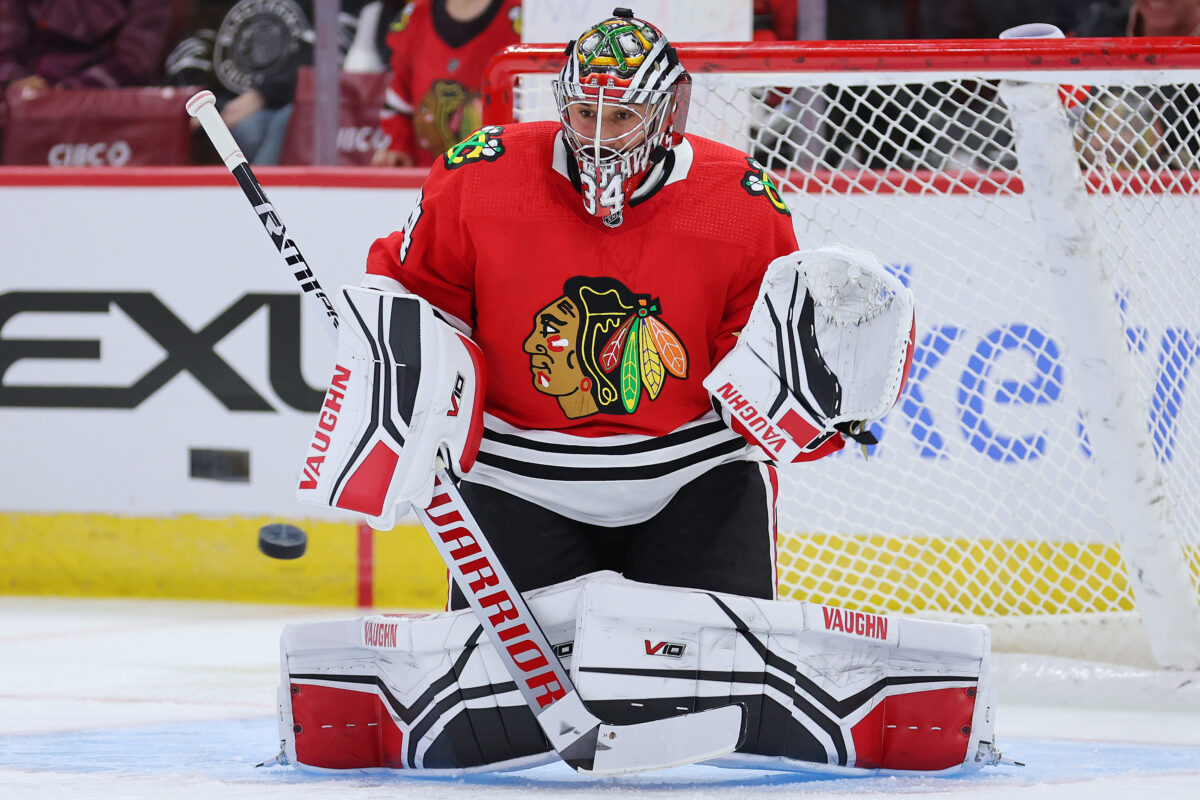 During the summer of 2021, the Maple Leafs signed Petr Mrazek and were hopeful the Czechia netminder would provide a pillar in their tandem approach. The deal was a three-year contract, paying Mrazek $11.4 million total. What came next was a disaster.
Mrazek went on to only appear in 20 games in his first season in Toronto. He couldn't stay healthy and he couldn't stop pucks. The veteran netminder recorded a 3.34 goals against average and a .888 save percentage. The signing didn't work out and instead of waiting it out, Dubas acted quickly.
The very next summer, Mrazek was dealt to the Chicago Blackhawks along with a first-round pick (25th overall), in return the Leafs obtained the Blackhawks second-round pick, 38th overall. Basically, the team lost out on 13 draft picks, to get out from Mrazek's final two seasons of his deal, paying him $3.8 million per season. Toronto went on to draft Fraser Minten in the second round and they've landed a stud. Minten is having a huge season in junior and appears to be headed for a full-time position with the Maple Leafs roster in 2024-25.
Dubas will be aggressive early and often with the Penguins. The window to win is closing and he's going to take swings. Whether it's a free agent or a big trade, he'll be busy. Dubas will do his best to upgrade the Pens' roster and if he sees it's not working, fans can expect him to put up his hand and own his mistake.
Draft Picks Will Be Shipped Out
With the Maple Leafs, Dubas was active on the trade market and he's not going to change in Pittsburgh. More specifically, Penguins' draft picks will be on the move. Since becoming GM in Toronto in the summer of 2018, the Dubas-led Leafs only drafted in the first round twice.
Big swings were made and blockbuster deals completed. Unfortunately, these type of deals don't always work out, (*cough cough Nick Foligno), however the players on the Maple Leafs loved it because they knew their GM was going to do whatever he could to try and get the team over the hump in that season. The same story will continue in Pittsburgh, at least for this season and next. High-end picks will be dealt, and Dubas will be one of the more active executives leading up to trade deadlines.
Penguins fans, expect to see a very loyal president in Dubas, who will work tirelessly to try and improve the hockey team, while being accountable for any daunting mistake. There's a new leader in Pittsburgh; the Penguins are in very good hands.