The Seattle Kraken hockey operations department has a blank canvas that doesn't come along often in professional sports. They get to build a team from scratch and they have plenty of examples of what does and doesn't work. If they are paying close attention to the playoffs, it is clear what makes a team a contender in today's NHL.
Seattle's general manager Ron Francis has assembled his scouting team and surely has shared his vision on what he believes the Kraken should ultimately become. What Francis has seen in Edmonton and Toronto in the last few months has most likely helped shape that vision.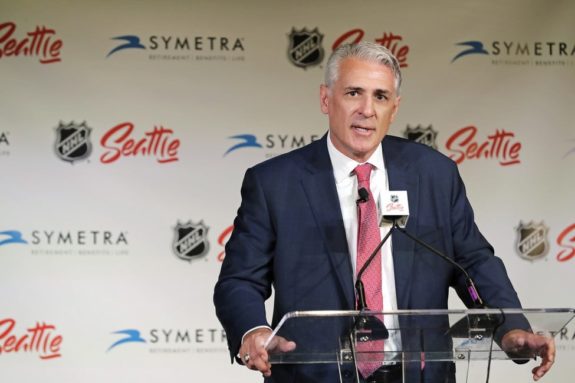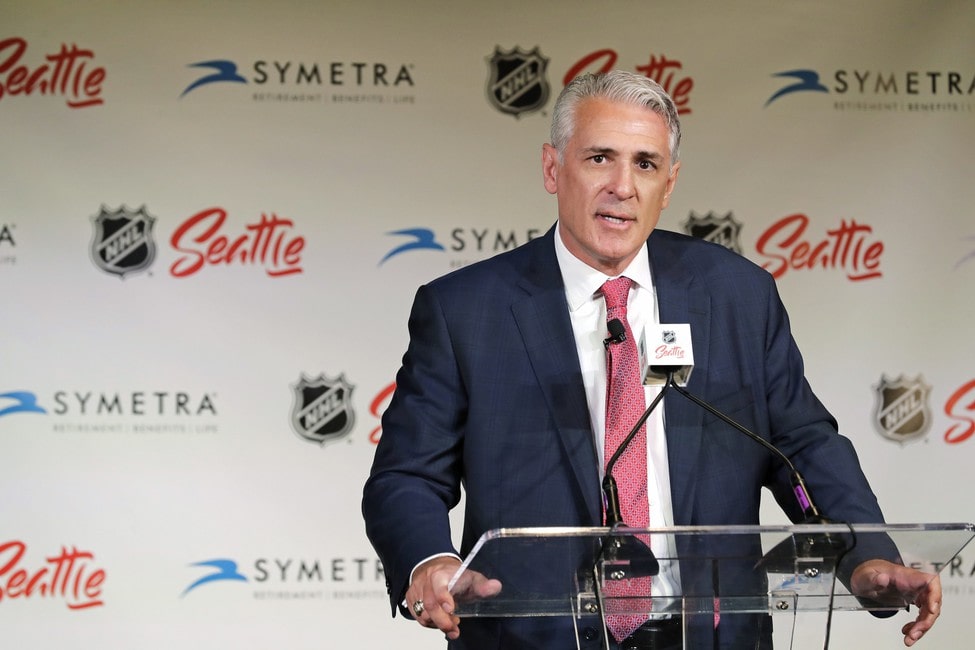 The value of a power-play quarterback and a durable back end is again on full display in the bubble. Having a diverse D-corp who can join the offense and shut down opponents' first lines is obviously key to having a contending team, but that is not unique to this year's playoff. The league changes from season to season, and here are three factors for success the Kraken can consider from watching the last two months in Toronto and Edmonton.
Hire the Right Coach
There are always quality coaches available looking for jobs, so Francis won't have a lack of choices, but the ultimate decision is an important one. They will need someone who has the ability to get players to buy-in. This may seem like an easy task, but not all coaches, even good ones, can make that happen. It will be a unique dynamic, with no team veterans and possibly players coming in from places they didn't necessarily want to leave.
Related: Imagine if Blues Had Never Traded Oshie for Brouwer
Gerard Gallant's name has been circulated and it makes sense. He is familiar with what it takes to run the bench of an expansion team, just three seasons removed from leading the Vegas Golden Knights to a Stanley Cup Final in their inaugural season. Although much of that success was due to the great expansion draft and key moves made by general manager George McPhee, Gallant was able to take all the new pieces and form them into an immediate contender.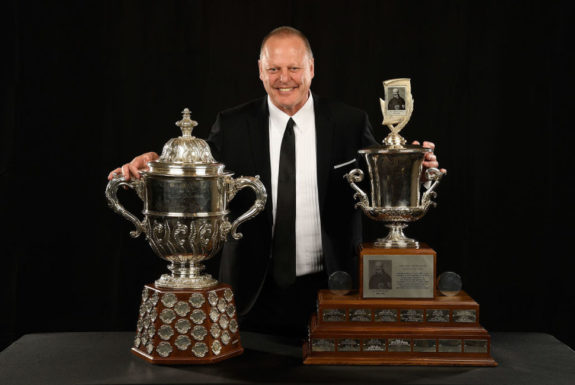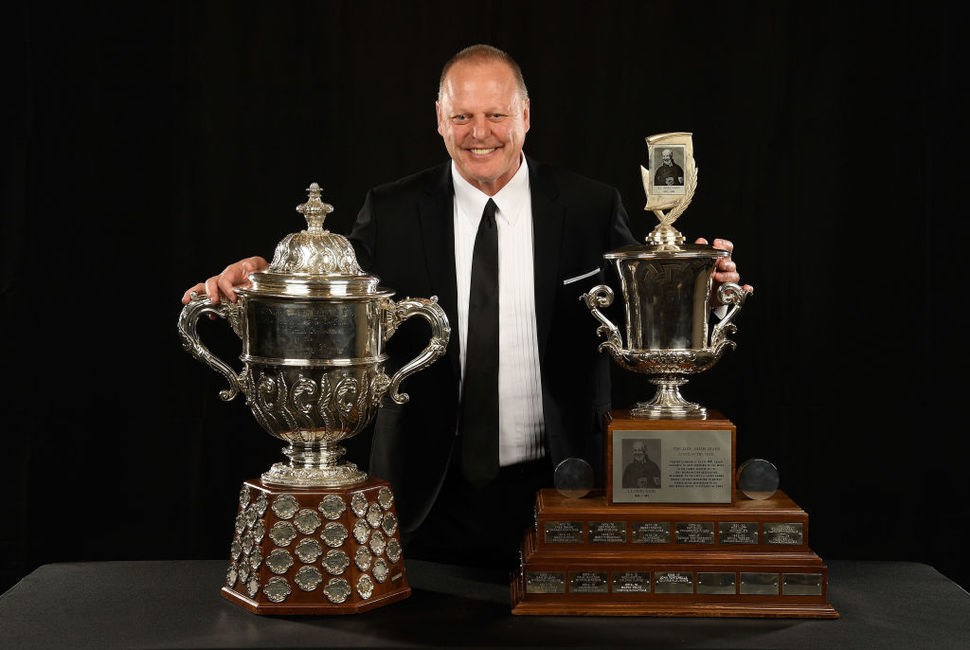 Other big-name coaches like Peter Laviolette and Mike Babcock have also been rumored to be in the mix, but in the end, Francis can look at what has transpired in the playoffs as a template. The shining example is Barry Trotz and the New York Islanders. The buy-in from the players into Trotz's system has thrust them into the Eastern Conference Final. On the opposite end, Todd Reirden, Trotz's successor at the Washington Capitals, was fired after consecutive first-round defeats with basically the same team Trotz won a Stanley Cup with two seasons ago.
Depth Between the Pipes
The old adage is that good goaltending wins Stanley Cups. Many teams have ridden remarkable performances from their goaltender to the holy grail. In today's NHL, the adage should be, two good goaltenders win Stanley Cups. Most head coaches have been singing the praise of having a goalie tandem, and the results are evident (from 'Islanders coach Barry Trotz believes today's NHL demands developing two goalies,' Newsday, 09/07/2020).
The examples of multiple goalies stepping up this year are endless, but there are a few that really jump out. Jacob Markstrom carried the load for much of the year for the Vancouver Canucks before succumbing to an injury. Thatcher Demko came in for Vancouver's last four games and almost stole the series himself. He produced a staggering .985 save percentage and 0.64 goals-against average to help Vancouver force a Game 7 and come a bounce or two away from shocking the Golden Knights in the Edmonton bubble.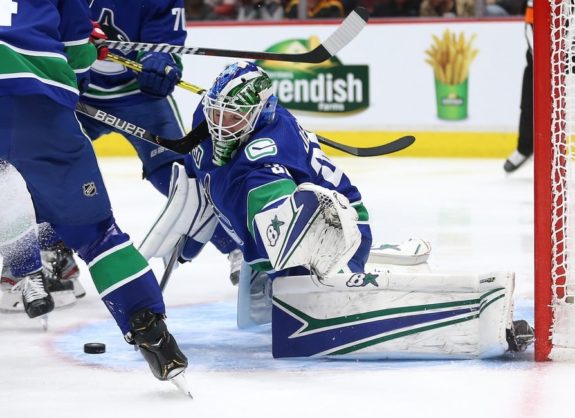 In Toronto, a very different scenario played out. Vezina Trophy candidate Tuukka Rask left the bubble for personal reasons, and instantly the Presidents' Trophy-winning Boston Bruins were a different team. Jaroslav Halak is a more than capable backup, but expecting him to step in and play every night in a playoff battle is tough to ask. The Rask situation was unprecedented, but injuries and slumps happen, and if a team wants to make a long run, they need to be deep in the net.
Francis can look to a few other examples this playoff season. Dallas Stars starter Ben Bishop went down with an injury and Anton Khudobin has filled in with a fantastic performance, helping the Stars to the Western Conference Final. Due to injuries, the Colorado Avalanche had three goalies with multiple starts, and were a Game 7 overtime goal away from beating Dallas. One of the biggest stories has been out of the Vegas camp, where future Hall of Fame goalie Marc-Andre Fleury has had to step back as Robin Lehner has emerged as the No. 1. Fleury continues to play well when called upon, though, and if something happens with Lehner, Fleury would be more than capable of leading Vegas to a championship.
Francis can also look at Montreal, who just traded for Jake Allen. They could be seeing the trend and feel Carey Price needs some more time off to succeed deep into the playoffs, or they could also see Price or Allen as trade chips. Either way, teams have proven that strength in the net and being a contender go hand-in-hand.
Spread the Wealth Upfront
The Avalanche forwards scored 51 goals in 15 playoff games. Their top line had 23 of these (45 percent), and the other lines had 28 (55 percent) combined, and that is one reason they have been eliminated. On the flip side, Dallas' forwards have 44 goals in 19 playoff games. Their top line has 16 goals (36 percent), and the other three lines have a combined 28 (64 percent) which is one reason why they are still playing. They have had different players on the scoresheet every night. This was never more evident than in Game 7 of the second round, when Joel Kiviranta came out of nowhere to score a hat trick, including the overtime game-winner, over the Avalanche.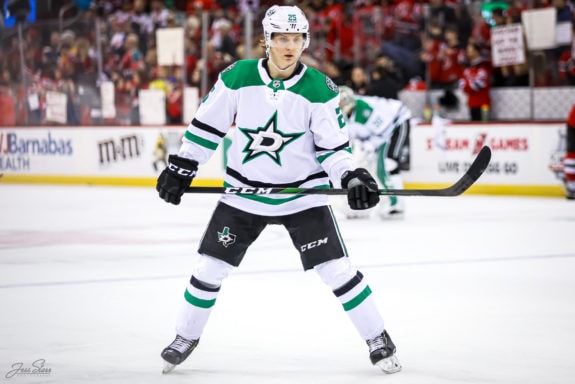 Teams can find a shutdown defense pairing and a good physical checking line to defend a top line, especially if they fear no other real threats. The only way to gain those top lines more space is to have balanced scoring up and down the lineup. Every night in this years' playoffs, there is a new unheralded hero stepping up with big goals in timely spots. Contributions from all four lines are what make teams hard to play against, and allows them to win big games.
Related: Dale Hawerchuk Trade Revisited
When Francis gets to work on the expansion draft, it will be important for him to find forwards who can play up and down the lineup and fill different roles. The days of being only a checking forward are gone, and players are being called upon to bring an offensive element, along with other skills they may have, to the table.
---
---