The 2015 off-season will be an incredibly busy one for new Oilers GM Peter Chiarelli, who will have a number of players to draft, trade and sign before the 2015-16 NHL season officially gets under way.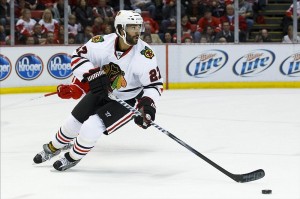 Mired in a state of perpetual limbo, the Oilers will look to finally break through into the Stanley Cup Playoffs in 2015-16 for the first time in the past nine seasons. The arrival of savior Connor McDavid will be instrumental in achieving this, however, a number of other issues remain to be addressed, likely through trade or free agency.
Goaltending and defense have long been areas of need for the Oilers, and such will remain the case throughout the 2015 off-season.
However, with the likelihood of agreeing to a major trade a rarity in today's NHL and an extremely weak free agent class this off-season, adequately addressing these problems will be a significant challenge for Chiarelli.
[Related: The Top 10 Free Agents in 2015]
[Related: One Free Agent Each NHL Team Must Re-Sign]
Despite these issues, there remains a select few unrestricted free agents available come July 1st which could do wonders to improve a young Oilers squad while addressing Edmonton's major areas of need.
Paul Martin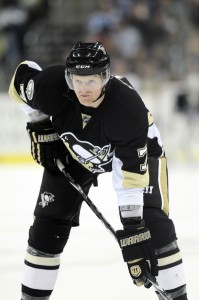 Paul Martin is arguably the top unrestricted free agent defenseman available this off-season.
Known for his defensive prowess, Martin is a shutdown defender who has the ability to provide stability and confidence on the back end. Martin won't produce a ton offensively, as witnessed by his three goal, 20 point season with the Penguins, however he does have the ability, and reliability, to play top-4 minutes on a nightly basis.
Martin's previous contract had an annual cap hit of $5 Million dollars per season, and based on his play with Pittsburgh, he could demand a similar salary in his next contract.
At the age of 34, Martin's presence on the Oilers' blue-line would take pressure off of Edmonton's younger defenders. However, due to his age, the Oilers could be willing to offer Martin a two to three year contract, while Martin could certainly demand longer term.
Johnny Oduya
Yet another tremendous defender, Johnny Oduya will be courted by a number of teams this off-season, that is if the Chicago Blackhawks don't re-sign him first.
Oduya is widely known and respected for his competitiveness and determination to win any and all battles he finds himself in. Like Martin, Oduya won't provide his team with a ton of offense, however it is Oduya's play in his own end which makes him of immense value. A top-4 or even top-2 role with Oilers would certainly not be out of the question, as Oduya is an incredibly gritty, reliable and talented defenseman.
At the age of 33, Oduya has plenty of hockey ahead of him and could certainly demand a long term deal. His previous three year contract had an annual cap hit of $3.375 Million dollars, however Oduya could have a raise coming his way due to his amazing play in the 2015 Stanley Cup Finals, as well the weak 2015 free agent class.
Barret Jackman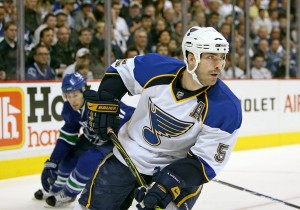 Last but not least, there is Barret Jackman.
Yet another tremendous competitor, Jackman, like Martin and Oduya, is an extremely competent defender who places emphasis on play in his own end. Likely the most physical of these three players, Jackman isn't afraid to throw his weight around, while his competitiveness is on the same, high level as both Martin and Oduya.
Jackman is 34 years old and recently completed the final year of a three year contract with a cap hit of $3.16 Million dollars per season.
---
A Goalie?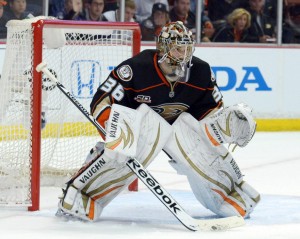 I know what you must be thinking… No goalie amongst the three?
That's right, that's because the 2015 goaltender free agent class is exceptionally weak.
One of, if not the most immediate need of the Edmonton Oilers is an upgrade in the crease, however this year's un-restricted free agent class simply can not adequately provide the upgrade which the Oilers require.
Edmonton is, and should be in search of a future franchise goaltender. This means the Oilers are looking to acquire a relatively young goaltender of tremendous talent who retains the potential to be a long term starting goaltender at the NHL level.
However, this is a quality which the likes of Antii Niemi, Jonas Gustavsson, Josh Harding or Michal Neuvirth simply do not, or no longer retain, as the most likely source of the Oilers' future starting goaltender will most likely come via trade.
[Related: 3 Goaltending Trade Options for the Edmonton Oilers]
---
Who do you think the Oilers should sign? Comment below!
Brett Slawson is a four-year veteran of The Hockey Writers who covers the Toronto Maple Leafs, NHL prospects, and the OHL's Mississauga Steelheads.
Contact Brett on Twitter @brettslawson92, or by email at brett_slawson@hotmail.com.