When the puck dropped on October 8th, nobody knew exactly what would happen.
Buffalo = Bad. Crosby = Good. That much was for certain — but as the calendar hit November 8th, it's safe to say there have been plenty of surprises to start this NHL season.
From the Calgary Flames hanging around the top of the Western Conference standings to the Carolina Hurricanes scratching Alex Semin despite bringing up the rear, the storylines have been captivating across the league.
Without further ado, here are 30 that took us by surprise for a variety of reasons:
30) Alex Semin a healthy scratch = Not once, but twice. Totally shocking? Maybe not. He's been in a few doghouses over the years, but for a winless team to scratch a $7-million player, that was a pretty bold move by rookie head coach Bill Peters. Turns out, it worked — the Hurricanes won without Semin in the lineup. So what did Peters do? He stuck with his winning lineup and scratched Semin for a second straight game, which saw Carolina prevail again. Peters reinserted Semin and the 'Canes made it three in a row, so his handling of the enigmatic Russian might go down as a turning point. Message sent — and received.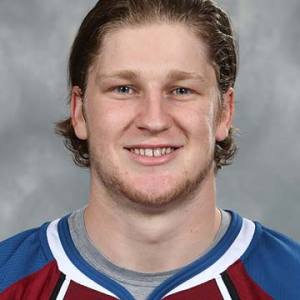 29) Nathan MacKinnon's goal drought = The reigning Calder Trophy winner had a grand total of ZERO goals after 10 games. Didn't see that coming, especially not after several insiders — including TSN's Bob McKenzie — predicted MacKinnon would pick up where he left off as a rookie and take his game to an elite level this season. Was he falling victim to the dreaded sophomore slump? Not quite. MacKinnon scored twice in his 11th game and was up to 4 goals and 10 points after 16 games. Not elite-level numbers, but not bad and sure to only get better as the season progresses.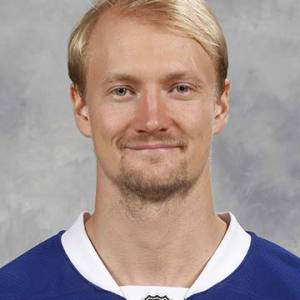 28) Anton Stralman's offence = The defensive dynamo who paired with Marc Staal in a shutdown role for the Rangers has been piling up the points — by his standards — with the Tampa Bay Lightning. Signed as a free agent and paired with Victor Hedman from the outset, Stralman had 2 goals and 10 points through 14 games. In 81 games last season, he had 1 goal and 13 points, then managed only 5 assists in 25 playoff games during New York's run to the Stanley Cup final. The advanced stats junkies have touted Stralman's quantifiable contributions for quite some time, but now his impact is showing up on the scoresheet as well.
27) Next to no staged fights = You can probably count them on one hand — there's only been a fistful. The writing appeared to be on the wall for enforcers entering this season, with many of them waived to the minors or not even offered contracts. But the fact staged fighting has been noticeably absent is proof that times are a changing. Soon, fans will only be frequenting Hockeyfights.com for their archives. That said, there have been a couple dust-ups worth watching, including this tilt between Boston's Milan Lucic and Buffalo's Chris Stewart: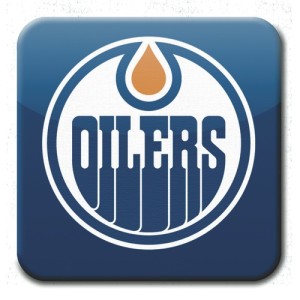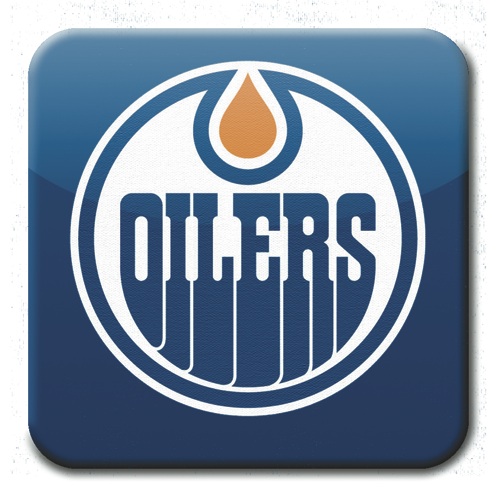 26) Oilers' ongoing struggles = This was supposed to be the year — again — that Edmonton took a step towards playoff contention. At the very least, a step away from the draft lottery. Instead, the Oilers got off to a franchise-worst 0-4-0-1 start. They saved some face — and coach Dallas Eakins' job — by following that up with a 4-game winning streak on home ice, but Edmonton is still winless against Western Conference opponents (0-6-0-1), including three straight losses to the Vancouver Canucks. Making matters worse, the Oilers lost Taylor Hall to a knee injury that could sideline him for up to a month. Ouch, just ouch . . .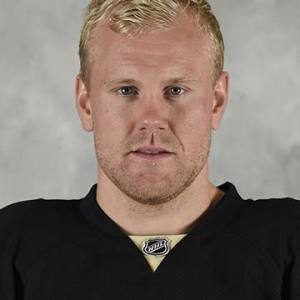 25) Patric Hornqvist in Pittsburgh = Sidney Crosby could make most anybody look good and wingmanning it for the sport's best player certainly helps pad the statsheet. But Hornqvist hit the ground running with the Penguins after being traded from Nashville for James Neal in a win-win deal for both teams. With 9 goals and 18 points in 13 games, Hornqvist is on pace for 57 goals and 116 points. His hot start won't be sustainable over 82 games, but he should be a good bet to eclipse his career highs of 30 goals and 53 points.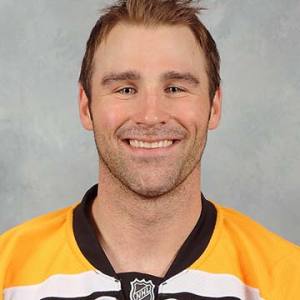 24) Johnny Boychuk with the Islanders = Speaking of hot starts, Boychuk was leading all defencemen in scoring after the first week, but has since cooled off and been bumped off the top power-play unit with the return of Lubomir Visnovsky. Boychuk wasn't known for his offence in Boston, with career highs of 5 goals and 23 points, so he turned a lot of heads by racking up 2 goals and 6 points after just 3 games. He hasn't scored since but has added 3 more assists for 9 points in 13 games.
23) No trades to speak of = Aside from the Islanders landing cap-casualties Boychuk from Boston and Nick Leddy from Chicago just prior to the season starting, there has been minimal movement and no real "hockey" deals to date. In fact, there were ZERO trades between Oct. 8 and Nov. 8, and not much in the way of rumours either. It's been abnormally quiet on that front — blame the salary cap — but business will probably pick up by Christmas with the usual trade-deadline flurry to follow.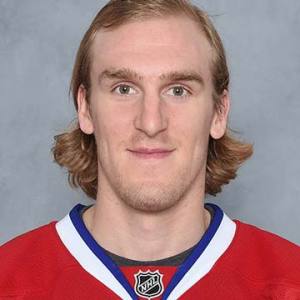 22) Dale Weise healthy scratch versus Bruins = There shall be no staged fights, or goon antics, and thus this hotly anticipated encounter was doused with Montreal's decision to sit Weise. There was bad blood stemming from a verbal exchange in the handshake lineup following their playoff series when Milan Lucic allegedly threatened Weise's well being "next season." That season is upon us, but the two have yet to tangle. They still might, so circle Nov. 13 (this Thursday) on your calendar for the next Habs-Bruins clash.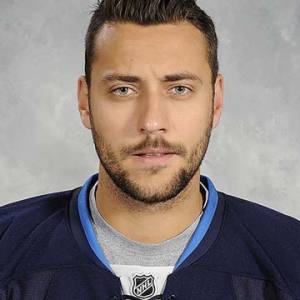 21) Winnipeg Jets' goaltending = Thought by many to be the team's weak link, Ondrej Pavelec and Michael Hutchinson are boasting some gaudy numbers and have the Jets currently occupying a playoff spot in the stacked Central Division. Pavelec's career-best save percentage was .914, but he was at .928 after 14 games, with an equally impressive 1.98 goals-against average. Hutchinson, a rookie backup, has only played 3 games, but his .945 save percentage and 1.80 GAA is proving worthy of the one-way contract Winnipeg management extended to their former farm hand. With Eric Comrie and Connor Hellebuyck in the system, the Jets appear to be in good hands between the pipes for the foreseeable future. That is, if you believe Pavelec and Hutchinson can continue holding the fort this season.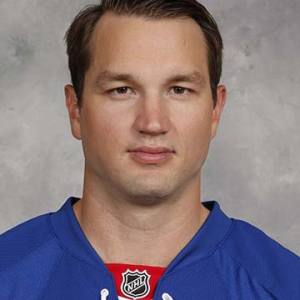 20) Rick Nash rediscovers scoring touch = Washed up, he is not. He's turned down the suck and turned up the good. After struggling mightily in last season's playoffs, with only 3 goals and 10 points in 25 games, a lot of people started lumping Nash in with the likes of Dany Heatley and Devin Setoguchi as far as scorers who had lost a step. The other two have yet to score this season and have been healthy scratches in Anaheim and Calgary, respectively, but Nash is lighting it up like never before. With 11 goals in 13 games, he's tied with Anaheim's Corey Perry for the league lead. Nash had 6 goals after just 4 games, but he's continued to find the back of the net with regularity and doesn't appear to be letting up too much. He's not going to score 69 goals, but the 30-year-old former first overall pick could top his career high of 41 from his sophomore season way back in 2003-04.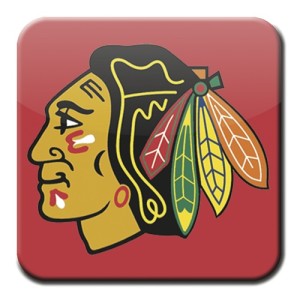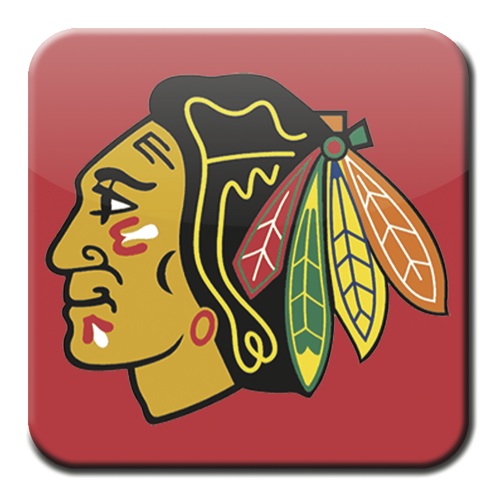 19) Chicago Blackhawks' offensive struggles = What is wrong with this team? Why can't they score at will like usual? Jonathan Toews is leading the way with just 11 points in 14 games. Patrick Kane has only 9 points. Patrick Sharp also has 9 points, but now he's expected to miss a month with an undisclosed leg injury. Marian Hossa has 6 points and a measly 2 goals. As of Nov. 8, the perennial Presidents' Trophy contenders aren't even in the playoff picture at 7-6-1. That's just wrong.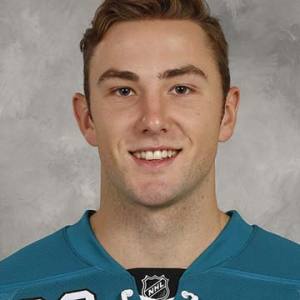 18) Liam O'Brien and Barclay Goodrow earning roster spots = Looking for a feel-good story? Here's two. O'Brien was invited to Washington Capitals training camp and not only earned an entry-level contract but cracked their opening-night roster. He's been a mainstay ever since as a gritty fourth-liner. Goodrow was signed as an over-age junior free agent in March and made the immediate jump to the NHL, sticking with the San Jose Sharks out of training camp. He missed some time with a hand injury (more on those later), but has been impressive in limited action.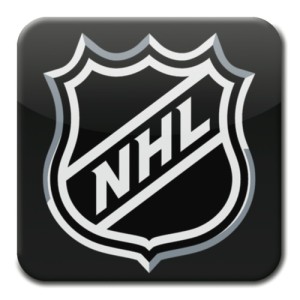 17) Parity is prevalent = Unlike in years past, there is no runaway leader in the standings, no team that is pulling away from the pack in either conference after roughly 15 games. Anaheim is leading the Presidents' Trophy race with 22 points, while 6 other teams have at least 20 points — Pittsburgh (21), Tampa Bay (21), Montreal (21), Nashville (20), Vancouver (20) and Calgary (20). Not to mention the wild-card spots are still wildly up for grabs, changing hands on an almost nightly basis. It's chaos at its finest!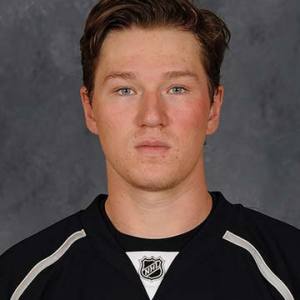 16) That 70s Line in L.A. = Jeff Carter (77), Tyler Toffoli (73) and Tanner Pearson (70) have picked up where they left off in last season's playoffs. They have been carrying the offensive load for the defending Stanley Cup champion Los Angeles Kings as the top three scorers, combining for 41 points in 15 games and accounting for 20 of the team's 37 total goals (54 per cent). Their nickname plays off That 70s Show and this line is definitely one worth watching — must-see TV.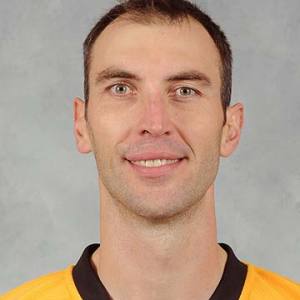 15) Zdeno Chara got hurt = This is shocking because most of us just assumed he was invincible and made of steel, iron and other solid metals. Turns out, his knee couldn't withstand a big collision with John Tavares that Chara initiated and appeared to get the better of . . . until he left the game and has yet to return. The Bruins' blue-line has been beat up in general and losing Chara long-term was a big blow. Fortunately for Boston, Dougie Hamilton has been stepping up in his absence.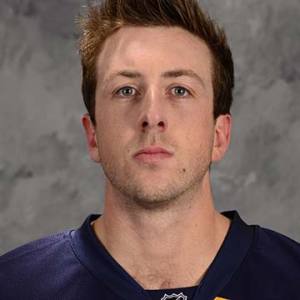 14) Year of the young goalies = Jake Allen, John Gibson, Niklas Svedberg and Darcy Kuemper — all under 25 and all ranking in the top 10 for goaltending statistics. Gibson's platoon partner, Frederik Andersen, just turned 25 and is right up there too. With Martin Brodeur still unsigned, along with Tim Thomas, Tomas Vokoun and Ilya Bryzgalov, there is clear changing of the guard or torch-passing in progress this season. The future is bright between the pipes.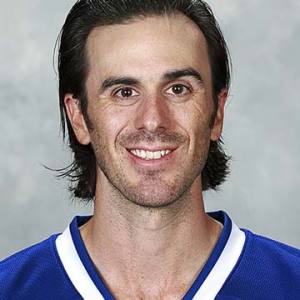 13) Vancouver Canucks resurgence = What can you say about this team? Wow is a word that comes to mind. Ryan Miller has been nothing short of sensational, the Sedin twins have returned to form, Nick Bonino has a team-leading 7 goals — Kesler who? — and rookie head coach Willie Desjardins has them firing on all cylinders with a 10-5-0 record. I was the only THW contributor to rank the Canucks as a playoff team in our pre-season predictions, and they are making me out to be some kind of genius. If they stay healthy, they are looking like strong bets to make the post-season again.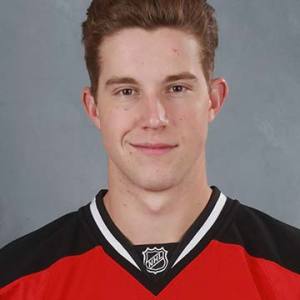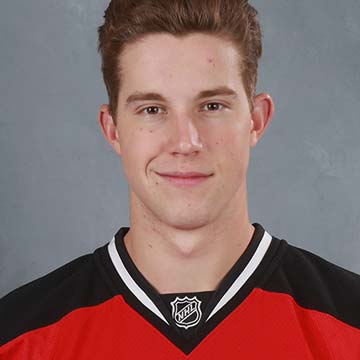 12) Under the radar rookies = Damon Severson takes the cake in this category, as he's been taking the league by storm on the New Jersey Devils' blue-line, with 4 goals and 8 points in 14 games. Anthony Duclair sticking with Rangers (1-5-6 in 11 games) and Seth Griffith landing on the Bruins' top line (3-2-5 in 11 games) also came as a shock to most. Add Andre Burakovsky in Washington (3-7-10 in 14 games) and Jori Lehtera in St. Louis (3-8-11 in 13 games) to that list of pleasant surprises.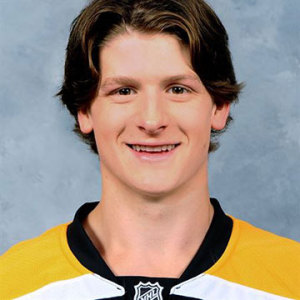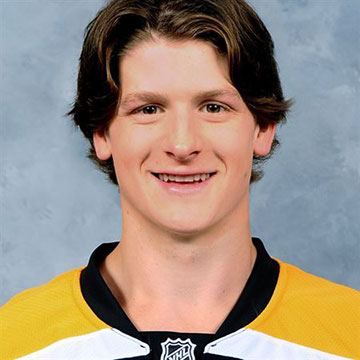 11) Fractured fingers phenomenon = Step aside concussions, the latest epidemic to hit the NHL is hand injuries. Sergei Bobrovsky, Victor Hedman and Torey Krug headline a long list of victims. For a while there, it seemed like every day somebody of significance was hurting their finger/hand/wrist, which made this trend stick out like a sore thumb. Hockey players have a reputation for playing through pain, but it's hard to grip a stick or catch a puck with a broken finger no matter how tough you are.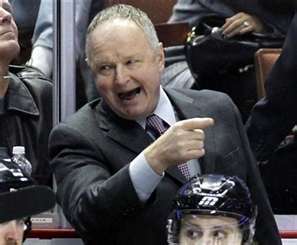 10) Randy Carlyle still coaching Toronto = Don't get me wrong, the Maple Leafs are off to a decent start at 7-5-1-1, but Carlyle's job was far from safe entering this season. His assistants were replaced and he remains on the hot seat. The ever popular Toronto goaltending controversy is simmering again, so that only adds to his stress level, but so far he's getting the job done. Heck, he might not even be the favourite for first coach to be fired anymore.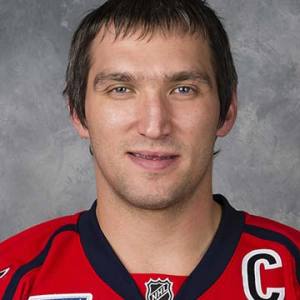 9) Alex Ovechkin's career-worst 5-game point drought = Yes, that happened. Somehow five straight teams kept the Russian sniper off the scoresheet. He tends to be a bit streaky at times, but this kind of lull was unprecedented for the Great 8. Not to worry, he's since snapped out of that funk and is leading the Capitals with 6 goals and 14 points in 14 games. Or technically in 9 games, disregarding his drought, so that's not too shabby. And at least he was practising during that dry spell . . .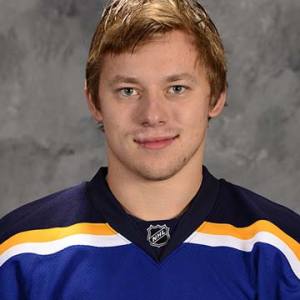 8) Vladimir Tarasenko's ascent to superstardom = Speaking of talented Russians, Tarasenko is leading the next wave and emerging as the St. Louis Blues' go-to guy offensively. He's scored a few highlight-reel goals already and has developed a flair for the dramatic as well (see below). With 9 goals and 17 points in 14 games, The Tank is rolling right along this season. His line with former KHL teammate Jori Lehtera and Jaden Schwartz might be the hottest in the entire league as of today — combining for 17 points in their last 5 games.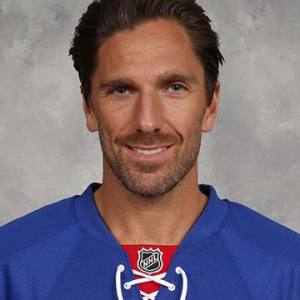 7) Struggling starting goalies = Carey Price, Tuukka Rask and Henrik Lundqvist. Three potential Vezina Trophy candidates as the league's top goaltender, right? Wrong — at least so far. They are sporting .907, .907 and .901 save percentages, respectively. Mike Smith (.889), Kari Lehtonen (.904), Cory Schneider (.906) and Jaroslav Halak (.898) have been even worse to date. Strange times indeed, but most those guys should rebound sooner than later and still end up in the top 15 statistically by year's end.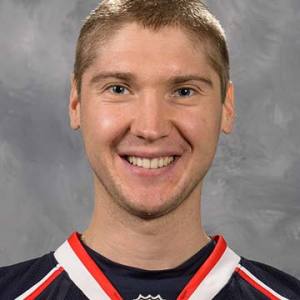 6) Blue Jackets' injury bug = I started adding up Columbus's man games lost to injury, but I honestly lost count. The total is already nearing triple digits, so that should be telling enough. Decimated doesn't even begin to describe what this franchise has been enduring. Brandon Dubinsky and Nathan Horton have yet to make their season debuts, with the latter closer to retirement than returning by the sounds of it. Bobrovsky, James Wisniewski (another finger), Mark Letestu (groin), Artem Anisimov (upper-body) and Ryan Murray (lower-body) are also sidelined, while a few others have been in and out of the lineup too. It's been a rough start (4-9-1-0) for a team many expected to be contenders in the Eastern Conference.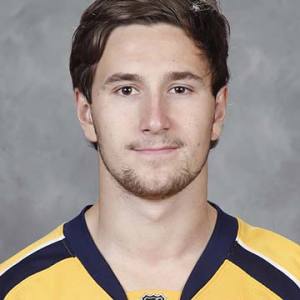 5) Filip Forsberg leading rookies in scoring = After struggling to find a permanent role in Barry Trotz's system, Forsberg was thrust into a top-line audition under new coach Peter Laviolette. He immediately clicked with fellow Nashville newcomers James Neal and Mike Ribeiro and is currently leading the Predators in scoring with 6 goals and 15 points in 14 games, which is also tops among rookies league-wide. Forsberg has always had Calder Trophy potential, but he appears to be realizing it this season.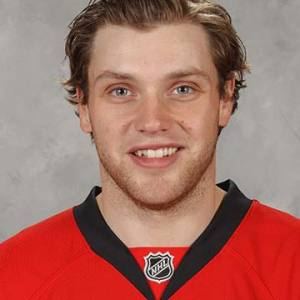 4) Bobby Ryan signing long-term with Senators = He just struck me as more of a California kid, or even a future New Yorker. To see the American-born Ryan ink a 7-year extension in the Canadian capital, rather than reach unrestricted free agency next summer, was a bit of a shocker. Then again, the money was pretty good at $50.75 million over that term, so now it'll be up to him to earn that contract going forward. So far, Ryan only has 3 goals and 7 points in 12 games for Ottawa, so he could certainly pick up the scoring pace.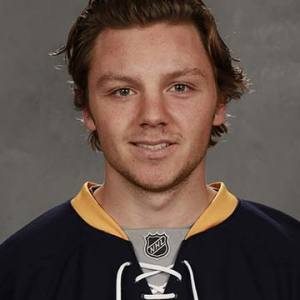 3) Sam Reinhart not sticking with Sabres = He seemed like a lock as the second overall pick in June — the first (Florida's Aaron Ekblad) and third (Edmonton's Leon Draisaitl) picks stayed in the league — but Reinhart was a disappointment in Buffalo. He didn't get off to the best of starts even in the rookie camp and was nothing special throughout training camp, exhibition and his nine-game regular-season trial period (managing just 1 assist), so the Sabres sent him back to junior. Probably a smart big-picture move, and Reinhart appeared to take the demotion in stride, marking his Kootenay Ice return with two goals in an upset win over the defending Memorial Cup champion Edmonton Oil Kings this past Friday. He'll be back in Buffalo to stay next fall, in all likelihood flanking Connor McDavid or Jack Eichel.
2) Slava Voynov domestic violence suspension = This is a weird one and details are still sketchy about the incident, but the league wasted no time in banning Voynov while the investigation and court proceedings play out. Considering the fallout from the NFL's debacle with Ray Rice, the NHL couldn't fool around here. Voynov's lawyer has painted it as a misunderstanding due to a language barrier, stating that an "assault never took place", but Voynov's future remains very much in limbo for the time being. He might request reinstatement in the coming weeks, so stay tuned.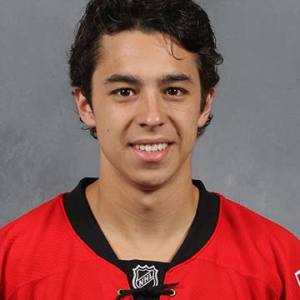 1) Calgary Flames in general = Could they be for real? Could they be this year's Colorado Avalanche, who stunned everyone last season? It's sure starting to look that way at 9-5-1-1. Jonas Hiller has seemingly stabilized Calgary's goaltending, the defence pairing of Mark Giordano and T.J. Brodie has been all-world — playing out of this world, really — and pint-sized Johnny Gaudreau (aka Johnny Hockey) is piling up the points much like he did in college (3-9-12 in 15 games). Almost everything is going right for this team, the stars are aligning at this point, but they could just as easily crash and burn over the course of the season. Time will tell.
Honourable Mentions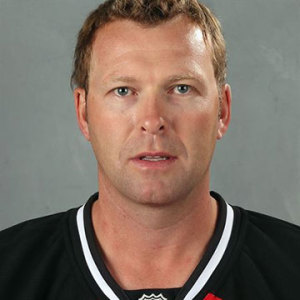 1) Martin Brodeur still unemployed = It's looking more and more like the (arguably) greatest goalie of all-time will be forced into retirement and not get to go out on his own terms. A few goalies have gone down to injury, including Bobrovsky and Corey Crawford, but teams have called up their minor-leaguers rather than dialing up Brodeur's agent. The clock is ticking now on whether his phone will ever ring again with an NHL opportunity. Keep an eye on Columbus because Curtis McElhinney and Anton Forsberg haven't given the Blue Jackets much chance at winning in place of Bobrovsky, so they might look to sign a veteran backup. They are getting desperate at this point, and so is Brodeur.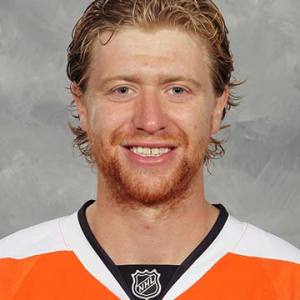 2) Jakub Voracek outshining Claude Giroux = When people think of the Philadelphia Flyers, at least offensively, they think of Giroux, who has twice scored 28 goals and topped out at 93 points while also leading the team with 86 points last season. It may be time to start thinking of Voracek first and foremost. He's enjoying a breakout year, leading the Flyers with 6 goals and 22 points in 14 games — second only to Crosby for the league lead. That pro-rates to 35 goals and 129 points over 82 games, which sounds about right for Crosby but would be a stretch for Voracek, who has career highs of 23 goals and 62 points. He's going to shatter those marks, maybe flirt with triple-digits.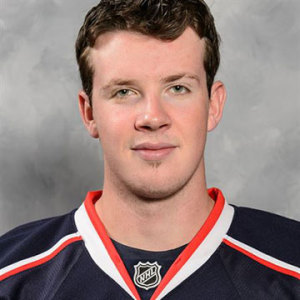 3) No rust for Ryan Johansen = Despite missing training camp because of a contract dispute, Johansen has been one of the only bright spots for the beat-up Blue Jackets. Coming off a breakout season that saw him lead Columbus in scoring with 33 goals and 63 points in 82 games last season, Johansen didn't skip a beat in starting this season with a franchise-record-tying 10-game point streak. He has 6 goals and 16 points through 14 games, which puts him on pace for new career highs again.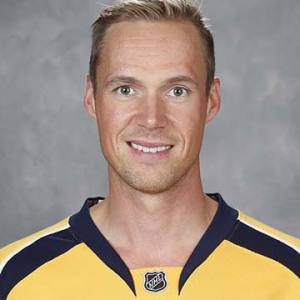 4) Pekka Rinne is BACK = The Predators (9-3-2) are leading the Central Division and while there are plenty of reasons for their turnaround, none are bigger than Rinne's return to health and all-star form. His stats speak for themselves — 1.81 goals-against average and .935 save percentage in 12 games (9-2-1) — but his true impact is immeasurable as this team is a totally different beast when he's tending the goal. A scary beast that is serving notice as playoff — if not Cup — contenders.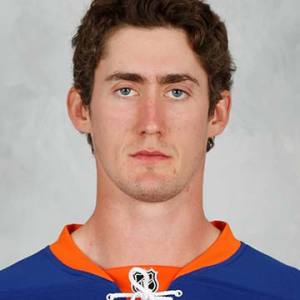 5) Brock Nelson lighting it up = Speaking of guys in beast mode, Nelson is leading the Islanders with a team-high 7 goals and second-best 14 points in 14 games (Tavares has 15 points, 6-9). He's put up those numbers primarily in a secondary role, although he's recently joined Tavares and Kyle Okposo on the top line, which spells even more trouble for pending opponents. That trio has the potential to really heat up in the weeks to come and Nelson won't just be a passenger.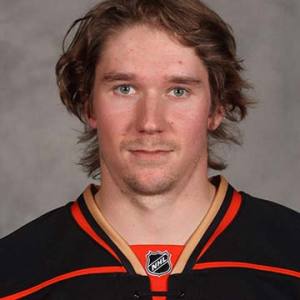 6) Sami Vatanen on Anaheim's power play = He's always been an undersized offensive dynamo and given the opportunity to quarterback Anaheim's power play this season, Vatanen is off to a hot start with 3 goals and 9 points in 15 games. All 9 have come with the man advantage, which has him tied for the league lead in power-play points among defencemen with Kris Letang and Keith Yandle. That is almost a 50-point pace, which seems like a long-shot, but when you're on the ice with Ryan Getzlaf, Corey Perry, Ryan Kesler and Cam Fowler for man-advantage situations, anything is possible.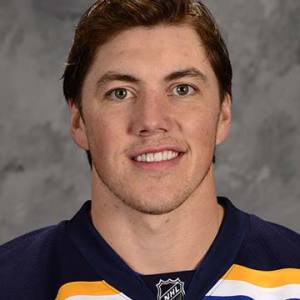 7) T.J. Oshie's incredibly slow start = A breakout star for the American team at the Sochi Olympics, most expected Oshie to carry that momentum into this season and for him to be driving St. Louis's offence — not Tarasenko. That hasn't come to fruition, as Oshie was snakebitten early on — recording just 1 point, an assist, in 8 games — before suffering a concussion that has kept him sidelined. The Blues have been ravaged by injury and illness, especially among their forwards, but they still managed to rattle off a 7-game winning streak. If this team gets healthy and Oshie gets going, then look out!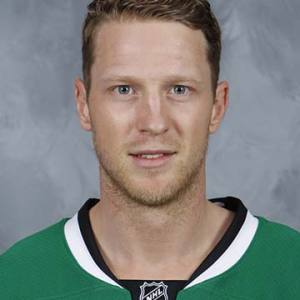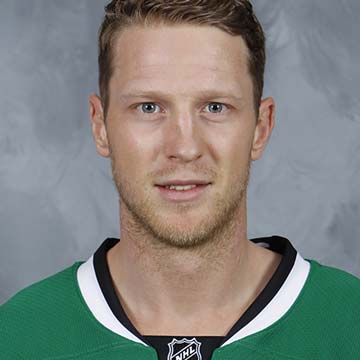 8) Ales Hemsky not contributing offensively in Dallas = Speaking of guys with 1 point on the season, Hemsky is still stuck on that number through 14 games. His lone assist came in the Stars' season opener and he's been kept off the scoresheet ever since. Coach Lindy Ruff has been complimentary of his efforts, but the results — including a minus-7 rating — have left a lot to be desired. In Hemsky's defence, he hasn't got much ice time with Dallas's top talents as the Stars have stacked their first line with Jamie Benn, Tyler Sequin and Jason Spezza, who had developed chemistry with Hemsky in Ottawa to end last season. That pairing should be reunited in the not-too-distant future once Valeri Nichushkin is healthy again, so look for Hemsky to get better as the season goes on. He can't get any worse, that's for sure.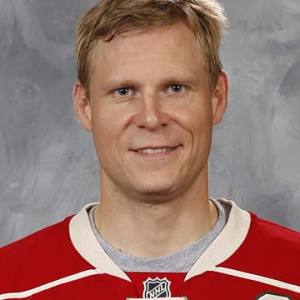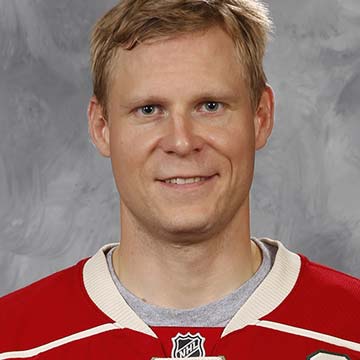 9) Slumping Stars = Anze Kopitar, Marian Gaborik and Mikko Koivu haven't been doing a whole lot better. Kopitar and Gaborik, linemates with Los Angeles, finally had a mini-breakout with a goal and an assist each in Saturday's 5-1 win over Vancouver, but they still only have 5 (3-2) and 3 (1-2) points to show for 12 and 7 games, respectively. Koivu has 3 (2-1) points in 13 games for the Minnesota Wild. None of these numbers remotely reflect their skill levels, so it should be only a matter of time until their totals start escalating at a near point-per-game pace.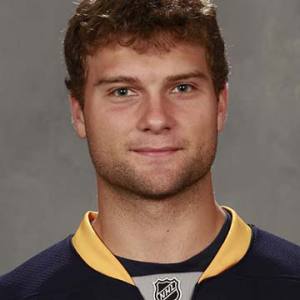 10) Struggling Youngsters = Cody Hodgson (1-1-2 in 16 games, minus-9), Jonathan Huberdeau (1-1-2 in 9 games) and Mika Zibanejad (2-1-3 in 13 games) aren't living up to their potential this season either. Zibanejad is actually heating up a little bit considering he was pointless after 8 games, while Huberdeau has been hurt and Hodgson has been every bit as bad as his Buffalo team. All three should still have promising futures in the league, but their struggles so far this season are cause for some concern.
Larry Fisher is a sports reporter for The Daily Courier in Kelowna, British Columbia, Canada. Follow him on Twitter: @LarryFisher_KDC.
Larry Fisher is a senior writer and head scout for The Hockey Writers, having been an at-large contributor for THW since August 2014. Fisher covers both the NHL and the WHL, specializing in prospects and NHL draft content, including his annual mock drafts that date back to 2012. Fisher has also been a beat writer for the WHL's Kelowna Rockets since 2008, formerly working as a sports reporter/editor for The Daily Courier in Kelowna, British Columbia, Canada from 2008-2019. Follow him on Twitter: @LarryFisher_KDC.