The first round of the 2018 NHL Draft is in the books. And goodness it was weird. It usually is.
By the time the dust settled late Friday night, several good players left American Airlines Center not hearing their name called. Among those who are available Saturday morning: Akil Thomas, Serron Noel, Bode Wilde and Ryan McLeod.
Overall, the results of round one were a mixed bag. There were four big winners, Buffalo, Carolina, Detroit and the New York Islanders. While there was some good, some teams reached.
So how did your team do? Let's get straight to the point. There were 31 picks made. It's time to share my one sentence thoughts on each pick. You can see our draft guide here if you need more info on the players themselves.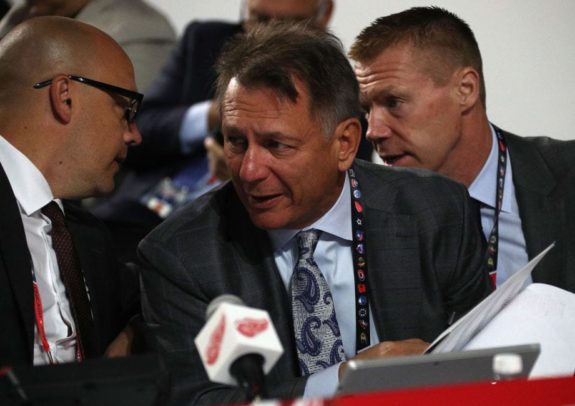 31 Picks, 31 Thoughts
Rasmus Dahlin – The Buffalo Sabres landed the Connor McDavid of defense, too bad they couldn't land McDavid himself.
Andrei Svechnikov – Carolina landed perhaps the best overall player in this draft, even over Dahlin.
Jesperi Kotkaniemi – Montreal valued taking a center and stuck with their guns in doing so.
Brady Tkachuk – The Senators needed some good news and got it in the form of Tkachuk, an instant fan favorite.
Barrett Hayton – The Coyotes shook the lottery and took one of the smartest players in the entire draft.
Filip Zadina – The Zadina revenge tour will arrive in Montreal and Ottawa soon enough and we can't wait to watch it.
Quinn Hughes – Don't look now but the Canucks are trending to be fun in due time.
Adam Boqvist – The Blackhawks needed young defense more than I need morning coffee and got one of the best puck movers in Boqvist.
Vitaly Kravtsov – Picks like this with high upside suggest the road to recovery for the Rangers won't take very long at all.
Evan Bouchard – Also in desperate need of young defense, the Oilers did the right thing by staying put and landing one of the best two-way defenseman available.
Oliver Wahlstrom – The New York Islanders died and went to heaven with this pick.
Noah Dobson – See #11.
Ty Dellandrea – From this point on, all bets are off but the Stars landed a future star here.
Joel Farabee – I'm not scared of much but I am scared for the league when it comes to the strength of the prospect system of the Philadelphia Flyers.
Gregori Denisenko – The Panthers landed a potential top-10 talent here and now have excellent wingers in the fold.
Martin Kaut – Perhaps my favorite pick of the first round if for nothing else than knowing his heart condition didn't prevent him from becoming a first rounder.
Ty Smith – New Jersey made a devil of a good pick here by landing a safe, solid defenseman.
Liam Foudy – The Blue Jackets landed a potential top-six center who will develop in the development factory of the OHL in London.
Jay O'Brien: See #14.
Rasmus Kupari – The Kings feel like kings because Kupari fell to them.
Ryan Merkley – I don't think Doug Wilson gets enough credit for the way he runs the Sharks.
K'Andre Miller – See #9 and realize the rebuild just got faster yet again.
Isac Lundestrom – Nothing fancy here but really, really good which seems to be the Ducks in first round of drafts recently.
Filip Johansson – Why? (They could have traded down here and still landed him.)
Dominik Bokk – If this is the next Leon Draisaitl, St. Louis will make everyone else sing the blues eventually.
Jacob Bernard-Docker – Docker's been deemed "a poor man's Cale Makar" which is pretty good 26 picks in.
Nicolas Beaudin – Ok yeah, the Blackhawks needed young defensemen exponentially more than I need my morning coffee.
Nils Lundkvist – Good luck keeping Lundkvist and Lundqvist straight Rangers' fans.
Rasmus Sandin – The Leafs trading down and still landing Sandin is a portrait of the genius of Kyle Dubas.
Joe Veleno – Honestly think Detroit should be renamed the Red Wins after seeing Veleno fall into their lap.
Alexander Alexeyev – Alex, Alex meet Alex (Ovechkin), it was all in the cards (and ice cream.)
As for Alexeyev, he's Kuznetsov 2.0 in terms of personality. Said he was eating ice cream the first time he met Caps AGM Ross Mahoney. Mahoney told him it wasn't healthy for him. Alexeyev said it's the best ice cream in the WHL.

— Isabelle Khurshudyan (@ikhurshudyan) June 23, 2018
And that's it. We're now ready for round two. That starts up at 11:00 A.M. eastern on Sportsnet and the NHL Network. Enjoy the rest of the draft everyone.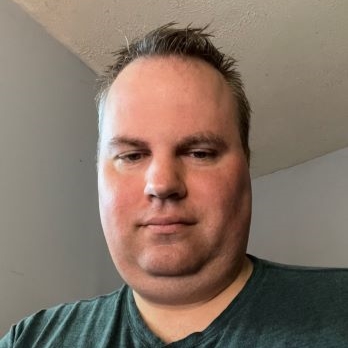 I am a fully credentialed writer who covers the Columbus Blue Jackets, Cleveland Monsters and Erie Otters as well as the Ontario Hockey League and NHL Draft. The 2021-22 season will mark eight seasons with the Hockey Writers. I am also the site's Credentials Manager.