Christopher Ralph is a hockey writer with a focus on prospects and the entry draft, as well as the Leafs' correspondent here at THW.
"Full Potential" Prospect Profile:
Please "Click Here" for "Notes Up Front" and the "Legend" for various topics covered below, as well as a running live updated NHL 2009 Draft rankings.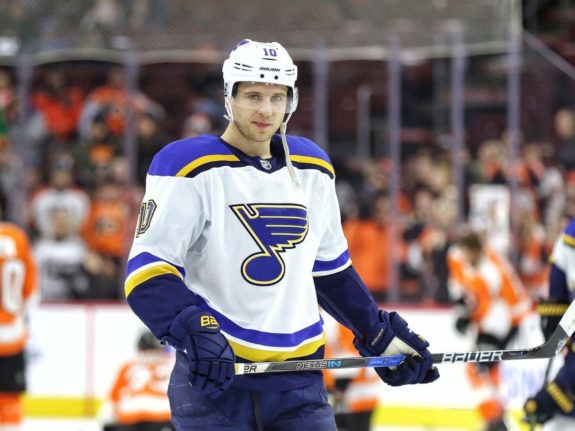 4. Brayden Schenn – Saskatoon, SK – 6'0″ – 192 lbs – WHL – Brandon – C
One-Timer: The talented and enthusiastic two-way forward is the younger brother of the Leafs' Luke.  He plays even bigger than his size suggests. He possesses excellent leadership qualities as well.  He's likely the second most complete forward in the draft after Matt Duchene.  While it is way too soon to say the younger Schenn is the next coming of Mike Richards, scouts and GMs alike will not want to let a player with similar potential slip as they did in Richards draft year.  I watched "The Pocket Human Eraser"/"The Force Jr." for two games live in the WHL playoffs and he did not disappoint against the mighty Calgary Hitmen. His 18 points in 12 WHL playoff games and excellent two-way play is what gave him the slight edge over Evander Kane, who put up 15 points in 17 games in the playoffs. Of course, the latter had the chance to shine for Canada at the WJC-U20s.

NHL Player(s) Comparison: Mike Richards, smaller Ryan Getzlaf, Mark Messier Jr.
Bio/Profile/Interview Links:
http://www.defendingbigd.com/2009/6/14/909428/2009-nhl-draft-profile-c-brayden?ref=yahoo
Scouting Combine Performance:
Sorokin stated: "I Had a short chat with the guy. He looks like a sure bet, but isn't as big and strong as others were making him out to be…Definitely smaller than Luke, but if his game is Mike Richards-esque then who am I to say he won't be a stud. I should also mention that he has tree trunks for legs, so the lower body strength is there. He handled the media very well, compared to JT."
Gare Joyce noted he scored "BA" below average in upper and lower body development.
International Tournaments: n/a
ETA = 1-2 years
Risk-Reward Analysis: Risk = 1/5   Reward = 4.5/5
NHL Potential: 1st line 2-way center
Fantasy Hockey Potential: Offensive = 8/10   Defensive = 8.5/10
Other Rankings:
ISS: 6
CSB: 4-NA
TSN: 5
THN: 6