Christopher Ralph is a hockey writer with a focus on prospects and the entry draft, as well as the Leafs' correspondent here at THW.
"Full Potential" Prospect Profile: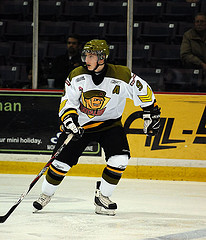 Please "Click Here" for "Notes Up Front" and "Legend" for various topics covered below, as well as a running live updated NHL 2009 Draft rankings.
3. Matt Duchene – Haliburton, ONT – 5'11" – 196 lbs – OHL – Brampton – C
One-Timer: Duchene is an explosive skater and speedster with great hands, very good passer and has a great shot with a quick release. Matt can also play in his own end, being responsible defensively. He is the most complete forward in the draft and tops off the package with outstanding hockey sense. Some scouting agencies have gone so far as having Duchene supplant either Tavares or Hedman to land in the top 2 for their rankings. I wouldn't take it to that level, but he is my consensus #3 ranked prospect.
NHL Player(s) Comparison: Marian Hossa, Simon Gagne, Joe Sakic
Bio/Interview Links: http://www.pensionplanpuppets.com/2009/6/3/897199/the-draft-board-matt-duchene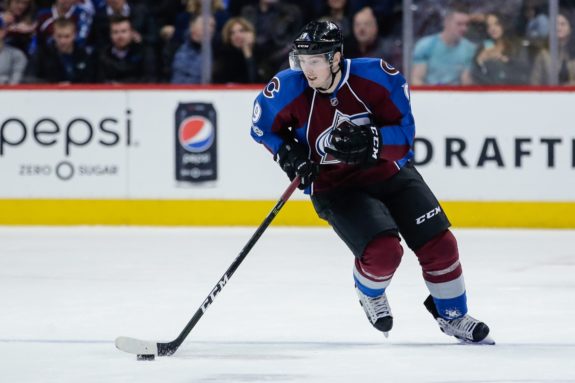 Scouting Combine Performance:
TSN staff reported: "Highly-touted centre Matt Duchene (#2)  looked relatively solid but he will need to get much stronger. The 18-year-old's body also needs to mature a little more for him to be an NHLer."
Gare Joyce reported  Duchene joined Hedman as one of only seven of all tested to score "AA" (above average) in both upper and lower body physical development.
International Tournaments: n/a
ETA = 1 year
Risk-Reward Analysis: Risk = 1/5   Reward = 5/5
NHL Potential: 1st line forward
Fantasy Hockey Potential: Offensive = 9/10   Defensive = 8/10
Other Rankings:
ISS: 2
CSB: 2-NA
TSN: 3
THN: 3
Video: