This afternoon the Buffalo Sabres announced that they have hired former Lehigh Valley Phantoms head coach Terry Murray as an NHL assistant coach. Murray has been the head coach of the Philadelphia Flyers AHL affiliate, the Lehigh Valley Phantoms (formerly known as the Adirondack Phantoms), for the last three seasons.
The Flyers, who were already in potential need of NHL assistant coaches, now find themselves without an AHL head coach.
Ron Hextall has shown that he is willing to go to odd places to find coaches. While working for the Los Angeles Kings, Hextall named Mark Morris, a long-time college coach, to be the Manchester Monarchs bench boss. Now with the Flyers, Hextall has already gone out of the box by hiring Dave Hakstol to coach the NHL team straight from the University of North Dakota.
Therefore, it is difficult to predict who he may choose to coach alongside Hakstol (with Hakstol's input of course) and who he will choose to coach the Phantoms. Here are a few candidates who should get a long, hard look: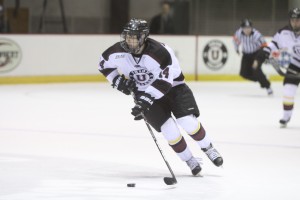 Rick Bennett
Many Flyers fans were introduced to Rick Bennett during the Frozen Four in 2014. In that tournament, Bennett's Union College Dutchmen took home the NCAA Hockey Division One National Championship. They were led to victory with an outstanding performance by defenseman Shayne Gostisbehere.
Since then, Bennett has shown some interest in both AHL coaching jobs and NHL assistant jobs. Bennett's Union teams have played fast and smart hockey.
Bennett has coached Union for four seasons, compiling a 99-45-18 record. He has won a National Championship and has coached numerous pro hockey players, including Gostisbehere.
Although he is an unproven commodity, Rick Bennett could be a great fit with either the Lehigh Valley Phantoms or as an assistant with the Flyers.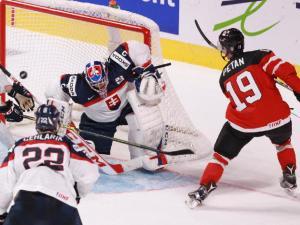 Benoit Groulx
Benoit Groulx is currently the Head Coach of the Gatineaux Olympiques of the QMJHL. Recently, he is known for coaching the 2015 Canadian World Junior Team to the Gold Medal.
Groulx coached the Olympiques during two separate stints, the latest from 2010-11 to the present. In between stints, he coached the Rochester Americans of the AHL for two seasons.
During his time in the AHL, Groulx posted a record of 73-76-5-9. He went 44-33-2-1 in his second season, earning a birth in the Calder Cup playoffs. His team lost in the first round in seven games.
Since his return to the QMJHL, Groulx has posted a 170-137-10-23 record. His team went to the QMJHL Final in his first season back (2010-2011), but since then they have failed to make it past the second round.
His years of experience at various levels and the way in which he worked the Canadian bench at the 2015 World Junior Championships makes Benoit Groulx an intriguing coaching candidate.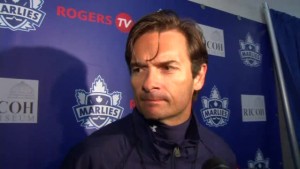 Dallas Eakins
A few years ago Dallas Eakins was supposed to be the next great NHL coach. Unfortunately for him, things did not turn around as quickly as  hoped while with the Edmonton Oilers.
Eakins was linked to Philadelphia while the Flyers were searching for a new coach, but very little was revealed about the situation. Eakins has both AHL and NHL coaching experience, along with a sharp hockey mind and a willingness to look into advanced hockey metrics.
Many people view Eakins as a bad coach because of what happened in Edmonton. However, I disagree. I think the next team that hires Eakins will find that they have a smart, progressive coach who understands the game of hockey very well.
Personally speaking, I hope that he is the next head coach of the Lehigh Valley Phantoms.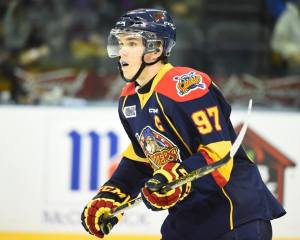 Kris Knoblauch
A few weeks ago the Philadelphia Daily News reported that the Flyers had interviewed Kris Knoblauch for the Phantoms head coaching job. However, Terry Murray had not yet been officially let go at the time. Knoblauch later denied the report, but did say that he had been interviewing for a few AHL openings.
Knoblauch is another up-and-coming coach in the Canadian Junior Leagues. Knoblauch just finished his second full season behind the Erie Otters bench. He coached both Connor McDavid and Dylan Strome, taking Erie to the OHL Finals. The Otters lost to the Oshawa Generals.
Knoblauch spent time as an assistant coach and a head coach in the Western Hockey League before moving to the OHL. Although much of Knoblauch's success can be linked to Connor McDavid, he is a man who has paid his dues and deserves a shot at the pro game.
For all we know, Ron Hextall could have a dozen other coaching candidates in mind. However, if he is looking outside of the typical NHL "old boys club" group of coaches, then the aforementioned names will likely be on his short list.