The Ottawa Senators look poised to trade a goaltender this summer. After signing free agent Andrew Hammond to a three-year deal in May, they're left with three goaltenders who have one-way contracts and played significant NHL time last season. (The one-way designation has no impact on the team's ability to send a player to the AHL.)
On Wednesday, Bruce Garrioch of the Ottawa Sun wrote that the Senators have already been fielding calls on trades for both Craig Anderson (34) and Robin Lehner (23), with more teams inquiring about Lehner.
It appears that six or seven teams have made inquiries and that the Senators are looking to get a young player who could turn into a top six forward and a draft pick in exchange for one of their tandem. Though we have to acknowledge that the young Lehner, who will still be a RFA when the last two years of his contract expire, will probably cost more than Anderson, who is demonstrably a better goaltender.
The Edmonton Oilers, Calgary Flames, and Buffalo Sabres have made inquiries about Lehner, and the San Jose Sharks and St. Louis Blues are speculated to have asked for a price on Anderson, according to Garrioch.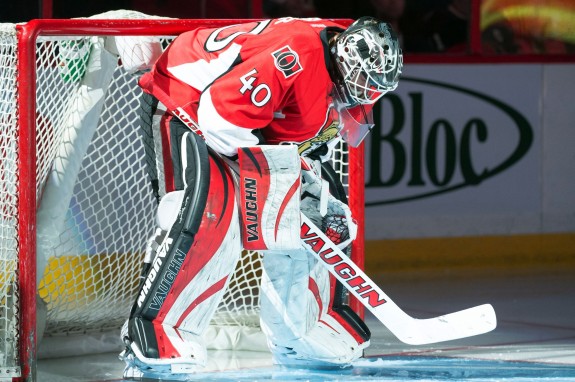 Those aren't even the only teams who could be taking a look around the goalie market prior to the June 26 entry draft. With Jussi Rynnas heading to the KHL, Dallas could be in the market for a back-up and heir to the throne (and probably were even before Rynnas jumped ship). If the Minnesota Wild can't afford Devan Dubnyk's asking price, GM Chuck Fletcher may be working the phones on what the price on a guy like Lehner is, if he hasn't already made the call. (Because they may be in trouble if Dubnyk doesn't sign.)
There's no rush for the Senators to get a deal done and Murray has said that he's comfortable heading into camp with three goaltenders, but with the 2015 draft class being as deep as it is, you can imagine that they're listening to offers that involve draft picks pretty hard right now. Moving one of their three goaltenders involves some risk, as Lehner hadn't fully recovered from his concussion in May and we've seen such a small sample of what Hammond can do. But a high draft pick and a potential top six forward might be worth taking the risk.
So, if they make a move for a young forward and a draft pick, what might a deal look like with some of the prospective teams? (Pending that the availability of a Canucks goaltender and the availability of Cam Talbot doesn't drive the price down.)
Edmonton Oilers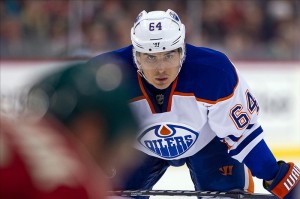 With Connor McDavid less than a month from slipping on an Oilers jersey, Edmonton has pressing needs on the blue line and in net. They've got an embarrassment of riches at forward and an extra
pick in each of the first three rounds if they're all-in on Lehner.
Would the recently signed Anton Slepyshev and the #16 overall pick in the 2015 draft do it? Or might Nail Yakupov and a third or fourth round pick get the job done? With Ryan Nugent-Hopkins, Leon Draisaitl, and Connor McDavid down the middle next season and guys like Taylor Hall and Jordan Eberle on the wings, Yakupov has been rumored to be a piece that the team would move. With a new GM and coach in town, maybe the loyalty to Yakupov isn't there now and there's an increased interest in moving him while his potential is still highly regarded.
#Oilers are still in on Robin Lehner, but given a choice, prefer Talbot.

— Murray Pam (@Pammerhockey) June 10, 2015
Buffalo Sabres
Garrioch mentioned it, but TSN's Darren Dreger has confirmed their interest this week, the Sabres are interested in Lehner. Their embarrassment of riches is in prospects at large, but they have needs everywhere. Nonetheless, securing their netminder for the next handful of year is likely a priority.
In addition to their Jack Eichel pick, they've got the #21 overall pick in the first round that they could potentially move to fill the vacuum in net. Could Johan Larsson and pick #21 (or even #32) bring Lehner to Buffalo for an opening night that could also feature the Buffalo debut of Evander Kane and Eichel?
Calgary Flames
The Flames have a very young roster, but are ready to enter win-now mode. Their lack of consistency in net might drive them to pay a steep price and outbid the competition to acquire a proven NHL goaltender.
However, their top young players have been far too good to move. So, if the team is willing to part with Markus Granlund, maybe pairing with pick the Flames first round pick or pick #45, the highest of Calgary's three second round picks, would get the job done for Ottawa.
San Jose Sharks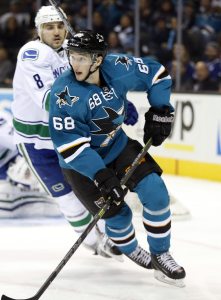 Despite the team taking on a new coach, it's surprising that GM Doug Wilson would consider going after Anderson in the midst of his "don't call it a rebuild" rebuild. The Sharks are good, but they've publicly said they are turning toward the young players so much that it's hard to imagine that they'd make a big trade for a 34-year-old netminder, despite the development on Alex Stalock.
They've got a few options, so maybe a guy like Melker Karlsson, Chris Tierney, or Barclay Goodrow might get the job done. The question for the Sharks is whether they'd be willing to part with a top draft pick in what is supposed to be a deep draft, particularly when they have no third round pick. (And their fourth round pick isn't their own, but a lower pick that they received in a trade with Calgary that sent TJ Galiardi to the Flames.) To go to just a single pick in the first three rounds of this draft might be a pill too bitter to swallow.