Sometimes there are things bigger than hockey worth mentioning. First, congratulations to Austin Watson on celebrating four years of sobriety, and second, my prayers and support go out to Ottawa Senators' assistant coach Bob Jones and his family, as he recently just shared his diagnosis and disclosed that he has ALS.
The Senators extended the New York Islanders' losing streak to six games. The game was exciting from the first drop of the puck, all the way to the dying seconds of the game. Ridly Greig's NHL debut and a matchup against a struggling Islanders group was bound to be a game to remember. Here are four takeaways from the 2-1 win on Wednesday (Jan. 25).
Welcome to the NHL, Ridly!
Greig's first NHL game set quite a high standard for what fans can expect to see moving forward. The expectation was that he would come into the lineup, add some grit, skill, and hard-working play, and annoy anybody he played against. The 28th overall pick from the 2020 Draft is the fifth player to make his NHL debut for the Senators from that class, and this is one debut fans have all been waiting for.
While it can be overhyped when a team's top prospect makes his debut – and certainly one game isn't enough to make a decision on his future – Greig looked like an everyday NHL player. With Josh Norris out for the rest of the season, I can see Greig earning the right to stay on a line with Alex DeBrincat and Giroux for the foreseeable future.
Balanced Forwards Works Well
Head coach DJ Smith finally broke up his top-six forwards, putting Mathieu Joseph on the top line and sending Drake Batherson to the third line. While Batherson has struggled at times this season, especially defensively and at even strength, I don't look at it as a demotion, but rather a way to spread the wealth of talent. Each line in the top-nine had offense to give, and despite only scoring two goals, the mix-up looked like it worked very well.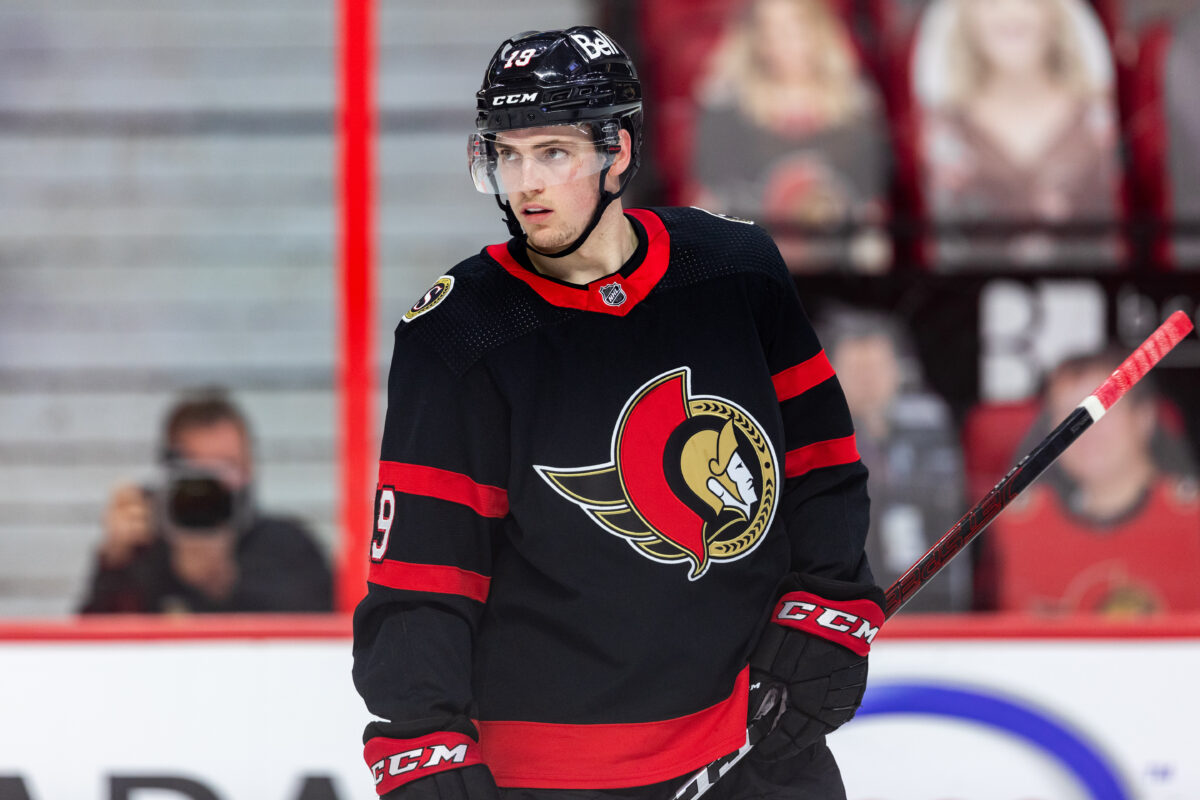 Brady Tkachuk and Tim Stutzle were both kept off the scoreboard, but their line with Joseph played well. They had lots of offensive possession, generated strong scoring chances, and didn't give the Islanders a lot to work with. DeBrincat and Giroux were centered by Greig, as mentioned, and the trio had a great game together. DeBrincat was as close as you can get to scoring, as he had a wide-open cage to shoot at but hit the post. The biggest positive for them was an even-strength goal. Technically the line with Shane Pinto, Batherson, and Derrick Brassard had a 5-on-5 goal too, but it was just as the power play expired and the Islanders' fifth man wasn't in the zone yet. The Senators need more play like this, and breaking up the top six did just that for them.
Lack of Discipline From Depth
The Senators have taken too many unnecessary penalties this season, and there were a few solid examples from this game. While they weren't costly penalties in this instance, and the penalty kill has been good for Ottawa, depth players like Travis Hamonic and Watson both got caught reaching with their sticks in a play that had no sense in them doing so. The call on Watson was a bit soft, but it is, by definition still hooking; it was a board battle that was already going to be lost, and Watson, even after hooking the Islander, lost the race.
Related: Senators Should Consider Coaching Change
---
Latest News & Highlights
---
As for Hamonic, he was trying to get in position in front of the net, and when the puck squeaked out and the two of them battled to try and get it, Hamonic didn't let the player get through. Was it hooking? Kind of. He kept his stick in front of the player to stop him and hold him back. If you aren't happy with that call being hooking, it is textbook interference.
Again, these didn't end up being costly, but it has happened far too often this season. Hamonic leads the team with 19 minor penalties taken. Now, I won't excuse the top players from this, as they need more discipline as well. Tkachuk, Chabot and Stutzle are the next highest, but in this game in particular, it was the depth that was taking undisciplined penalties.
The Goaltending Picture
Cam Talbot was playing great while saving all 14 shots he faced, however, he seemed to tweak something on his right leg, and is expected to miss some time. In the post-game press conference, Smith said that right away, it looks like he will be out until around the All-Star break, so 1-2 weeks.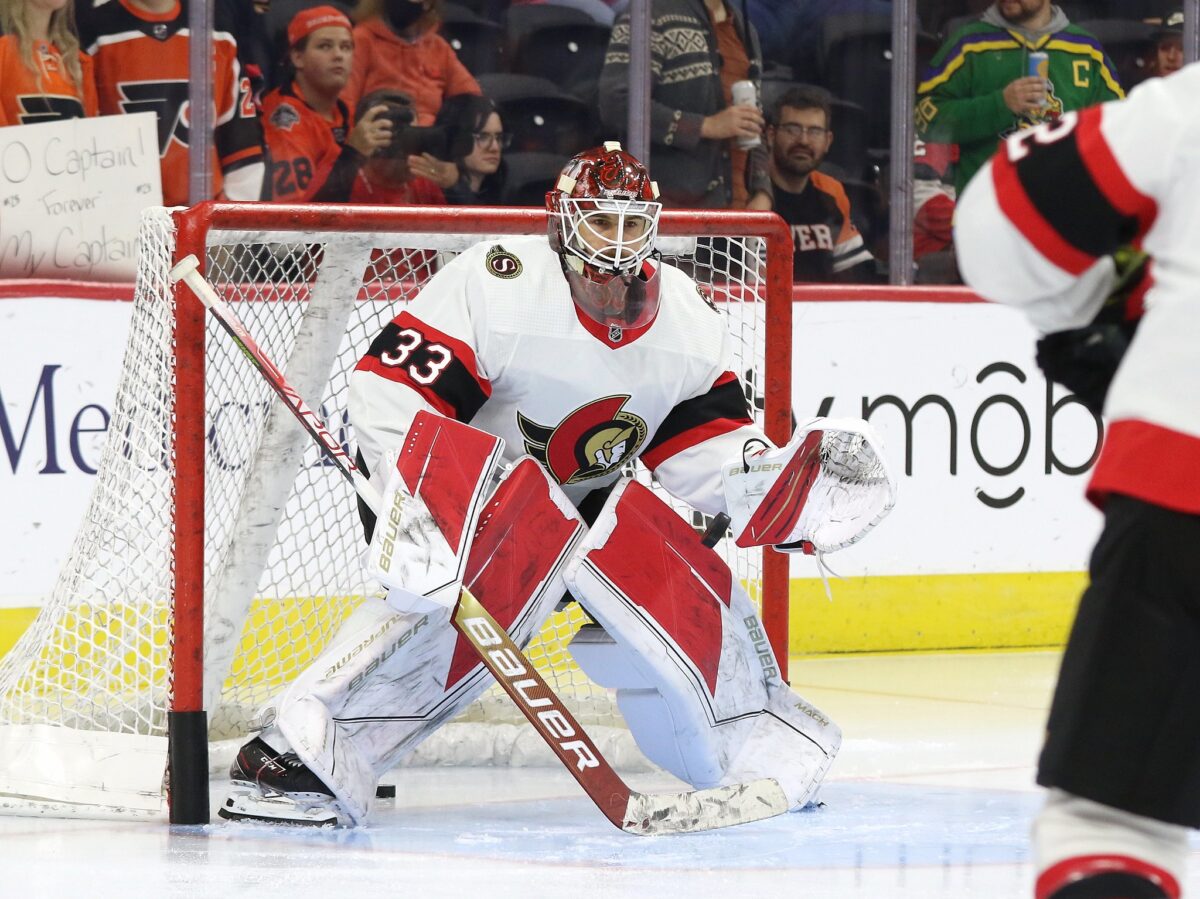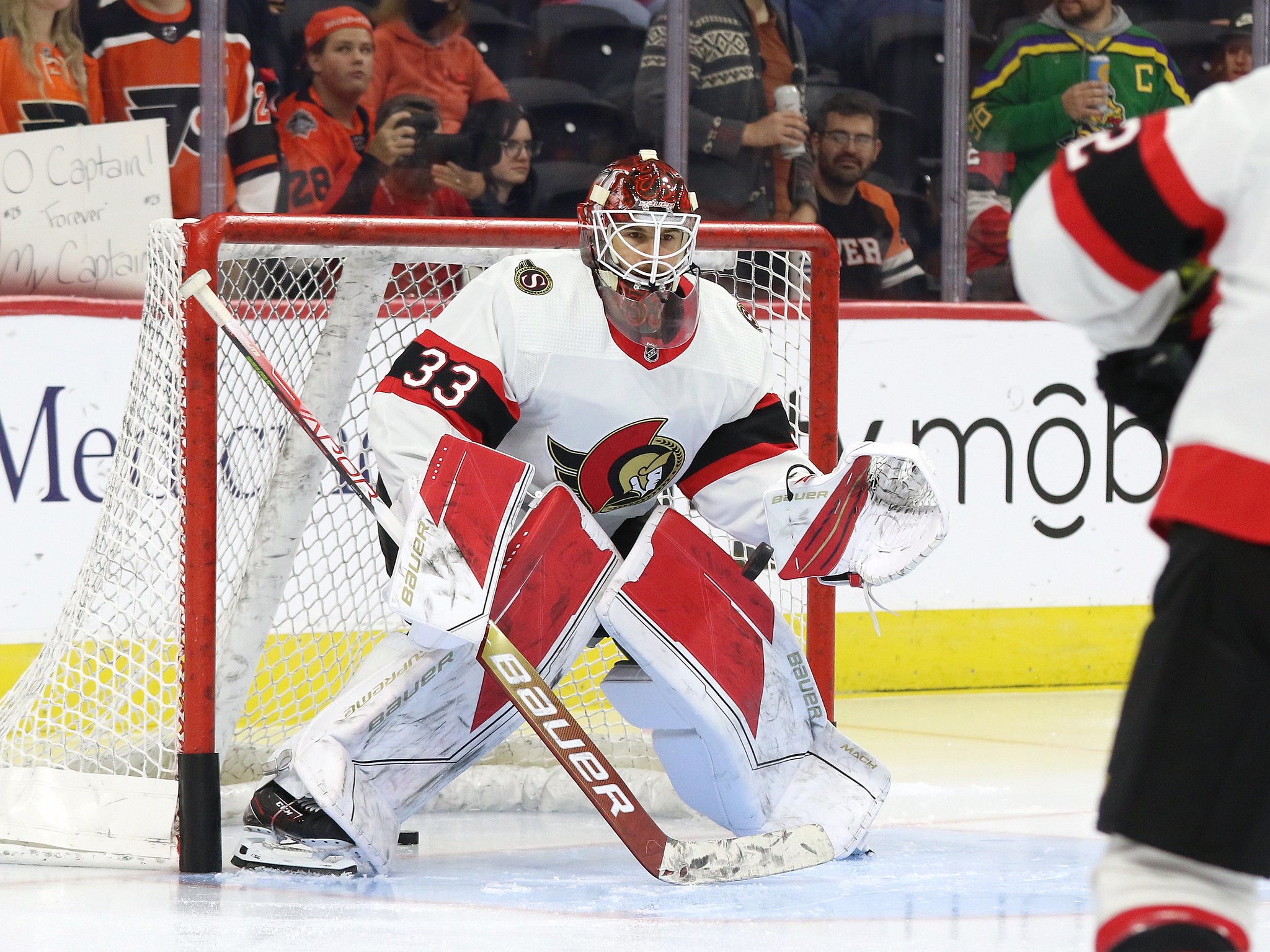 Anton Forsberg came into the game and played great. Forsberg has struggled lately, and coming in cold, there were a lot of nervous fans watching. However, he saved all but one of the next 22 shots. With Talbot injured, Forsberg will get the trio of starts between now and the break, but who is going to back him up?
Mads Sogaard and Antoine Bibeau are both injured in the American Hockey League (AHL), leaving Kevin Mandolese as the next man up. Mandolese has struggled in the AHL, but is still only 22 years old. With a 4-6-2 record and a save percentage of .886, there might be some worry about calling him up.
The Senators are more than likely going to put in a claim for any goaltender that does not have term that hits waivers, as they are all of a sudden desperate for a piece. There are some goalies who may be available around the league, but at this point, it doesn't seem likely for Pierre Dorion to pay assets for a very short-term solution.
What's Next For Senators
The Senators have a pretty light schedule over the next week. They play the Toronto Maple Leafs on Friday (Jan. 27) and then the Montreal Canadiens on Saturday and Tuesday (Jan. 28 and 31), followed by a break until Feb. 11. The expectation is that both Talbot and Artem Zub will be ready to go after that extended break.