They may seem outrageous and in no such way plausible, but when it comes to fantasy hockey, you need to be bold. Here are 40 bold fantasy hockey projections for the upcoming season that I strongly believe in. Keep in mind that there is a strong chance I will be completely wrong on some of these, so take it with a grain of salt as it is just a way to have fun. When the end of the season comes, we will let the stats do the talking.
1. Slava Voynov notches 50 points, leading all Kings defensemen in scoring and finishing amongst the top 10 NHL blueliners in scoring.
2. Tyler Seguin takes off with his new team, hitting the 80 point mark. Loui Eriksson does well with Boston but doesn't surpass 60 points due to all the balanced scoring.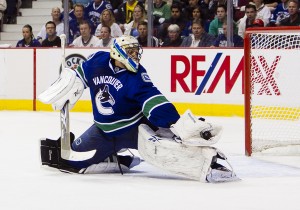 3. Taylor Hall leads the Oilers in goals once again but Jordan Eberle leads the team in points.
4. Roberto Luongo returns to being a top five fantasy goaltender, breaking 40 wins..
5. Jonathan Drouin wins the Calder trophy, falling just short of hitting the 60 point mark.
6. Erik Karlsson and Kris Letang fight for the defenseman scoring title all year with Karlsson finishing with less than a five point lead over Letang.
7. John Tavares hits 90 points for the first time in his career.
8. Ryan Kesler bounces back for Vancouver with a 30 goal, 60 points season.
9. Daniel Alfredsson doesn't surpass 50 points with the Detroit Red Wings.
10. Brayden Schenn has a breakout year with the Flyers, potting 20 goals and 65 points.
11. Not a single player on the New Jersey Devils breaks 60 points.
12. At least five players on the Edmonton Oilers break 60 points.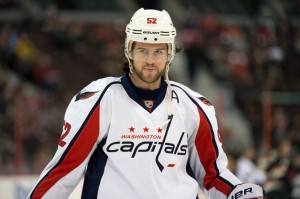 13. Sven Baertschi puts together an impressive campaign with the Flames, coming close to the 50 point mark.
14. A finally healthy Mike Green returns to being an elite fantasy hockey defenseman, finishing with 50 points.
15. With more scoring in ST.Louis, David Backes fails to crack 50 points.
16. Logan Couture proves to be the best fantasy option on the San Jose Sharks.
17. Jakub Voracek builds on his breakout season with the Flyers, hitting 70 points.
18. Mike Ribeiro is the only player on Phoenix to crack 60 points.
19. Cory Schneider finishes with more wins than Martin Brodeur.
20. Tyson Barrie breaks out with a 40 point season for the Avalanche, becoming a fixture on the team's top power-play unit.
21. Shea Weber doesn't crack 50 points.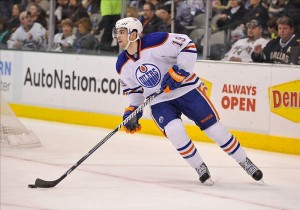 22. Jonathan Huberdeau leads the Florida Panthers in scoring.
23. Justin Schultz finishes among the top ten in defensemen scoring.
24. Pavel Datsyuk and Henrik Zetterberg both finish with 70 points.
25. Nathan MacKinnon comes close to 50 points in his first NHL season.
26. Jeff Skinner has a monster fantasy year, notching 25 goals and 60 points.
27. Alexander Ovechkin puts together a 40 goal season, leading the NHL in power-play goals again.
28. Jake Gardiner almost finishes with as many points as Dion Phaneuf.
29. Steven Stamkos finishes with the most points in the NHL.
30. Patrick Wiercioch becomes a well known name in fantasy hockey.
31. P.K Subban breaks 60 points with the Montreal Canadiens.
32. Danny Briere surprisingly puts together a 20 goal, 50 point season with his new team
33. Cody Hodgson leads the Sabres in points.
34. Tyler Myers finally bounces back with a 45 point season on the blueline for Buffalo.
35. Gabriel Landeskog becomes a top fantasy player with a 25 goal, 60 point season.
36. Mikhail Grabovski surpasses 60 points in his first season as a Capital.
37. Devin Setoguchi becomes relevant in fantasy hockey once again, potting 20 goals.
38. David Clarkson scores 20 goals with the Leafs but doesn't break 40 points.
39. Brad Richards rebounds with a 60 point season.
40. Paul Bissonnette pots 30 goals.
Okay I was kidding on that last one.