March 2nd is the day hockey fans have been longing for: the 2015 NHL Trade Deadline.
On this day, almost anything can happen, as has been proven throughout NHL history.
However, this year's trade deadline feels somewhat different, in that a number of trades have already been completed. Big chips certainly remain on the table, however the chances of such players being moved become increasingly less likely as the deadline approaches.
As a result of the pre-deadline activity this season, Monday's 3 P.M deadline could be much quieter than usual, yet the potential remains for major players to be moved in what could make for one of the most exciting deadline's in recent history.
As the David Clarkson trade has taught us: expect the unexpected.
With that being said, here are 5 bold predictions for the 2015 trade deadline:
The Toronto Maple Leafs Trade Phil Kessel or Tyler Bozak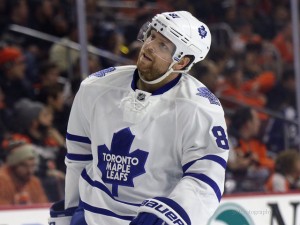 If the Leafs were to trade either Phil Kessel or Tyler Bozak, it would certainly be a blockbuster, however not totally unexpected.
Given the Leafs' commitment to rebuilding their team, both Kessel and Bozak would pay Toronto significant dividends in return if traded, especially so considering both remain signed to contracts of significant term.
Phil Kessel has the skills to be a game changing player on a nightly basis and has been a top 10 scorer in the NHL. Kessel's current contract retains a cap hit of 8 Million Dollars over the next seven seasons.
Any team interested in Kessel's services would no doubt have to pay a hefty asking price, likely a first round pick (if not two), a young roster player as well as a top prospect.
The New York Islanders could be a trading partner for Kessel, as they have a number of solid prospects which could come Toronto's way, such as Ryan Strome.
Chance of Kessel Trade: 20%
On the other hand, Bozak appears more likely to be traded, as rumours have been swirling regarding a trade between the Leafs and Rangers. Bozak has three years remaining on his contract at a cap hit of 4.2 Million Dollars following this season.
A solid second or third line center, Bozak would bring back much less in a trade than Kessel, however the opportunity would remain for the Leafs to strengthen their rebuild, especially if Bozak was moved to a cup contender.
Chance of Bozak Trade: 65%
Ryan O'Reilly is Traded by the Colorado Avalanche
It seems as if every season Ryan O'Reilly's name is featured in various trade rumors, however will this year finally see the young star headed out of Colorado?.
Following their surprising success in the 2014 Stanley Cup Playoffs, the Colorado Avalanche have struggled to live up to their sky high expectations this season, and Ryan O'Reilly has certianly been of little help.
After scoring a career high 28 goals and 64 points this past season, O'Reilly has been a ghost of his previous self on the ice this year, having recording a mere 10 goals and 36 total points.
With one year remaining on his contract with a cap hit of 6 Million Dollars, O'Reilly has long been sought after by many teams and would be a welcome addition to rosters throughout the league. O'Reilly's rocky relationship with the Avalanche could give Colorado motive to deal the young star, however his play this year has certainly dampened his trade value.
In a trade situation, the Avalanche would certainly be looking for a young prospect in return who could devlop with the team's current core of young stars. A first round draft pick also, depending on the team involved, would certainly not be out of the question.
Chance of O'Reilly Trade: 45%
The San Jose Sharks Deal Patrick Marleau or Joe Thornton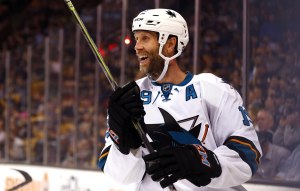 Has the time finally come for the San Jose Sharks to trade long time stars Joe Thornton and Patrick Marleau?
The Trade Deadline will soon determine whether the Sharks feel they are good enough to not only make the playoffs, but make a deep playoff or whether they recognize their need to re-tool, not necessarily rebuild.
Both Marleau and Thornton have virtually the same remaining contract, with two years remaining following this season with cap hits of 6.6 and 6.75 Million Dollars each.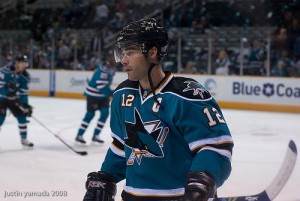 Marleau, known as a goal scorer, and Thornton, known primarily as a playmaker, were both elite NHL talents at one point in their careers and still remain highly valuable players, especially to any team hoping to make a deep playoff run.
If the Sharks do choose to go down this road, both players would garner a significant return depending on San Jose's future direction. Each is deserving of a first round draft pick in return, while a top prospect or young up and coming roster player would not be out of the question.
Trading Marleau seems more likely, however the movement of either would surely signal a major change in direction in San Jose.
Chance of Marleau Trade: 35%
Chance of Thornton Trade: 25%
Dion Phaneuf is Traded to the Detroit Red Wings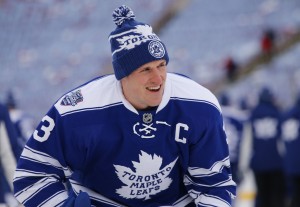 If the Leafs are planning to unload their core players in order to initiate a major rebuild, chances are current team captain Dion Phaneuf will be shown the door at some point, quite possibly at the trade deadline.
Although Phaneuf has played as a top pairing defenseman in Toronto, realistically he is a top-4 defender on most NHL teams. A number of teams, including the Detroit Red Wings, are actively looking to upgrade their defensive depth in order to make long playoff runs.
Phaneuf, who has six years remaining on his contract at the conclusion of this season, carries a cap hit of 7 Million Dollars per season.
Detroit has been looking to add a quality defender for some time now and have been rumoured to be interested in a number of defenders throughout the league.
Any trade involving Detroit and Phaneuf would likely see Toronto target draft picks and prospects, however at least one player would have to return to the Maple Leafs in order to create a balance in salary. Stephen Weiss, a center who carries a 4.9 Million Dollar cap hit over the next three seasons could be an option, while it would be a safe bet to say the Leafs would insist on adding a young player, such as center Riley Sheahan.
Chance of Phaneuf Trade: 45%
The Carolina Hurricanes Trade Eric Staal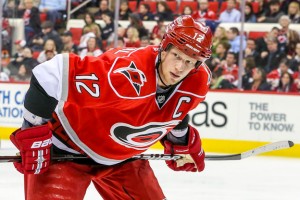 The Carolina Hurricanes are no stranger to huge deadline deals, but it remains to be seen whether new General Manager Ron Francis will make any such moves at his first NHL Trade Deadline.
Lifelong Hurricane Eric Staal is undoubtedly an elite NHL talent, however his offensive production has been declining ever since he reached the 100 point plateau in his second NHL season.
With one year remaining on his current contract at a cap hit of 8.25 Million Dollars, many have been questioning whether Eric will choose to re-sign with the consistently poor Hurricanes.
Eric would certainly fetch a huge amount in a trade, making such a decision tempting to Francis, who could certainly add multiple young stars to his roster in the right deal.
The best destination for Eric Staal could be an up and coming team such as the Edmonton Oilers, who could use a star center man with playoff experience to help guide their young team to the next level. Also, the Oilers have plenty of young players and prospects who could be moved in order to acquire Staal, making a potential deal extremely tempting to Ron Francis.
Chance of a Staal Trade: 35%
Brett Slawson is a four-year veteran of The Hockey Writers who covers the Toronto Maple Leafs, NHL prospects, and the OHL's Mississauga Steelheads.
Contact Brett on Twitter @brettslawson92, or by email at brett_slawson@hotmail.com.