The start of each season is a blank slate for all. Standings are thrown out the window, Stats are forgotten, and everyone starts at the same level. General manager's look to craft championships, and players look to the long season ahead. However, some are just focused on being a part of the roster come opening night. Whether a team is coming off a Stanley Cup Championship or a first overall draft selection, A team's roster in September holds a certain amount of unknowns. Prospects make up the building blocks of a dynasty and every GM wants to be known for drafting 'the guy' that will take them there. Here are five prospects (sans 2016 draft) that could be on their way to proving their GM's made the right choice.
Lawson Crouse, LW, Florida Panthers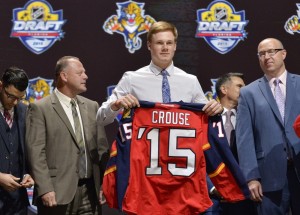 One of the hardest things for a prospect to adapt to in the NHL is the physicality of the game. Whether it's a battle in the corner, in front of the net, or a huge open-ice check when they're caught with their head down, it usually takes prospects a full season to fully figure out how to play. Panthers prospect Lawson Crouse is already one step ahead of most prospects when it comes to the physical tools. At 6'4, 212 pounds, the 19-year-old has what it takes to go up against the league's biggest players. He already plays a physical game, but he's no slouch on offense either.
Crouse followed up a solid draft season with 23 goals and 62 points in just 49 regular season games. While his goal total was four shy of the previous year, he tallied 17 more assists in seven fewer games. On a strong Kingston Frontenacs team that boasts five NHL drafted prospects including former fifth overall pick and New York Islanders prospect Michael Dal Colle, Crouse placed third on his team in scoring despite playing 15 fewer games than team leader Spencer Watson.
Florida doesn't play a physical brand of hockey, especially on the left side with Jussi Jokinen and Jonathan Huberdeau as their top two wingers. Add in the loss of one of their best hitters over the past few years in Eric Gudbranson and suddenly Crouse's style of play look a lot more attractive to Panthers Brass. Look for him to slot in on the third or fourth line to create some energy and pot a couple of goals in the process.
Dylan Strome, C, Arizona Coyotes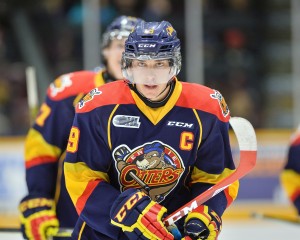 Dylan Strome narrowly missed the opening lineup at the Yotes training camp last season. He was cut just days before the start of the season and returned to the Erie Otters as captain to fill the shoes of Connor McDavid. Strome led the otters to a 52 win, 105 point season – good enough for regular season champs – and a birth in the Western Conference finals where they were dispatched by the eventual league and memorial cup champion London Knights.
The Otters captain was just a single point shy of a clean 2.0 PPG in the regular season. He amassed 39 goals and 111 points in 56 games which was good for 4th in the league and 10 behind fellow Coyote prospect and London Knights captain Cristian Dvorak. However, Strome did it on an Erie team with just two other NHL drafted forwards – pre-2016 draft – in Kyle Pettit (VAN 2014 round six) and Jake Marchment (LA 2014 round six).
The Mississauga, Ontario native has a build that is ready for big league action. At 6'3, 185 pounds, Strome isn't the most physical player but knows how to use his size at both ends of the ice. While he could stand to put on some weight, his physical attributes fit in nicely with what the Coyotes currently have down the middle (Hanzel: 6'6, 215 pounds & Vermette: 6'1, 198 pounds). Strome fits nicely on that third line with wingers such as Jamie McGinn and Jiri Sekac, all of whom bring speed and tenacity to the roster with a good blend of offensive talent.
Mitchell Marner, C/RW, Toronto Maple Leafs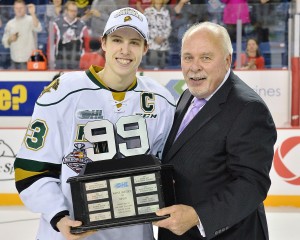 There isn't much more in terms of development opportunities left for Marner in the OHL. He is touted as one of the top prospects in the league alongside soon-to-be teammate and 1st overall selection Auston Matthews. Taken at fourth overall behind Dylan Strome in the 2015 NHL entry draft, Marner put on a clinic with the London Knights this past season putting up a 116 point campaign and helping the Knights tie the Erie Otters for most points with 105. If his regular season wasn't impressive enough, Marner led the OHL playoffs with a staggering 44 points in just 18 games en route to a league championship that saw the Knights sweep their last three consecutive playoff series'. The Markham, Ontario native wasn't done there, in four memorial cup games, he scored 14 points as the Knights went undefeated and won their second memorial cup.
Marner's versatility is key to helping his chances of breaking the opening night roster. The selection of Auston Matthews first overall has made Toronto set down the middle with the likes of Kadri, Bozak, and the aforementioned Matthews. The one advantage those three have over Marner is size. While the NHL is trending smaller, the center position has always been more suited to bigger players because that position has a more intense workload and is usually required to engage in physical battles more often. At 5'11, 163 pounds, Marner has a better chance of slotting in on the right-wing where the Leafs are quite thin. He could be paired with either Matthews or Kadri giving the leafs a lethal combination up front no matter which direction they go.
Kevin Fiala, LW/RW, Nashville Predators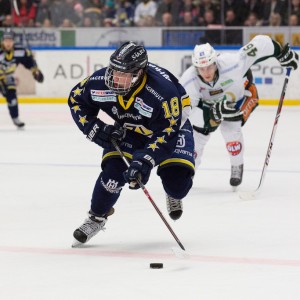 Nashville has made some bold moves in the past six months with the acquisitions of Ryan Johansen and P.K. Subban. What these trades have in common is seemingly the trend away from the defensive style of play and reliance on Pekka Rinne in net that the Preds have been known for since their inception in the league.
Kevin Fiala is the embodiment of Nashville's new direction. A fast, agile player with great offensive instincts. Here's his scouting report from Elite Prospects' Rafik Soliman:
Kevin Fiala is an offensive forward with game-breaking potential. He is a respectable and shifty skater with quick legs and explosive acceleration. Fiala owns a slick skill-set with soft hands, good stickhandling and brilliant puck-control. Not known for his defensive play, as he still needs to learn what it means to stick to a game-plan or doing exactly what the coach has told him. Fiala is not very big or strong yet, but his quickness and agility lets him avoid getting hit or held back along the boards. Has a wealthy arsenal of shooting tools which, combined with his creativity and finishing abilities, makes him the player you turn to if you need a goal.
The most cliché way to put it is to say that Kevin Fiala has a knack for scoring goals. As a fist year pro joining the Milwaukee Admirals half way through the season, The Swiss forward threw up 11 goals and 20 points in 33 games. Milwaukee was just one of three teams Fiala played for in 2014-15. He started with Jonkoping in the Swedish Hockey League for 20 games, then jumped to the AHL for 33, and also earned a one-game trial with the Preds where he was held off the scoresheet. In total, the St. Gallen born forward has 16 goals, 18 assists, and 34 points in 54 games. He scored his first(and only) NHL goal with Nashville in the five games he played during 2015-16 and put up impressive numbers with the Admirals (18-32-50) in 66 games.
Nashville only has one true right-wing on their roster past James Neal and Craig Smith, which is where Fiala has the best chance of cracking the lineup. He isn't defensively responsible enough yet to take on the pressures of a top 6 role, but a young player with his talents can give the bottom six some depth and offensive flair that not a lot of teams have. With Fiala slotted alongside players like Cody Bass or Mike
Fisher, he can take some risks offensively while learning the defensive side of the game, and the Preds have a dark horse to chip in some much-needed goals.
Zach Werenski, D, Columbus Blue Jackets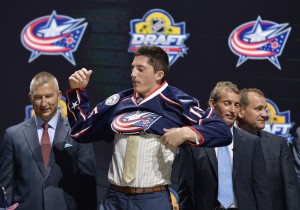 The lone defenseman on this list is also the only player from college hockey. Playing for the Michigan Wolverines, Zach Werenski was taken in the 2015 draft eighth overall by Columbus and was regarded as one of the top defensemen in the draft with TSN's Craig Button even drawing comparisons to the third pick and current Carolina Hurricane Noah Hanifin.
Has ease to his game and is always under control but in command. Werenski is a fluid skater who beats pressure and can create space for himself offensively. He sees the play well and combined with very good passing skills, can create offence. I've always felt he deserved to be discussed in the same light as Hanifin.
The Michigan-born defenseman played a full season in the NCAA's Big Ten division as a 17-year-old and put up 25 points in 35 games before being drafted. He followed that up this past season at a point per game pace scoring 11 goals and adding 25 assists for a total of 36 points. He managed seven regular season games with the Jacket's AHL affiliate the Lake Erie Monsters where he only tallied one goal but was a key piece in their playoff run with 14 points in 17 games en route to a Calder Cup championship.
Columbus has an inexperienced D-core with the senior member in that position being Jack Johnson at 29 years old. However, inexperienced doesn't necessarily mean not ready. Among that core is 22-year-old Ryan Murray who has three seasons of NHL experience under his belt including the 2015-16 season where he played all 82 games and chipped in 25 points. Another notable youngster on the back-end is the fourth overall pick in 2013, 21-year-old Seth Jones. Also with three NHL season behind him, he was acquired this past season from the Nashville predators for Ryan Johansen and put up 20 points in 41 games. Werenski likely won't see much time (if any) on the top two pairings, but can be rotated in and out of the lineup on that third pair along with Dalton Prout and Cody Goloubef.
Honourable Mention: Pavel Zacha, New Jersey Devils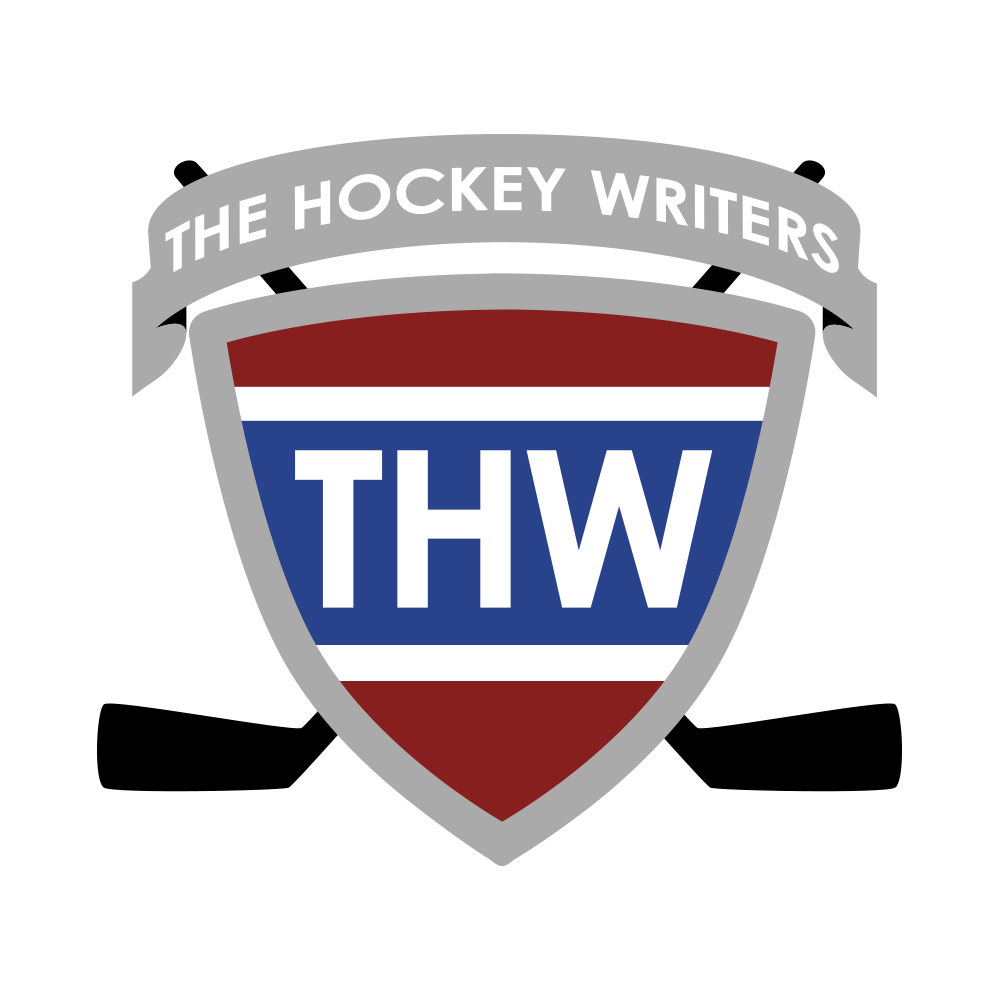 The Hockey Writers is:
1) A top-tier hockey media company delivering a top-notch, in-depth look at the NHL
2) A collective of some of the best hockey writers anywhere
3) A multimedia provider with daily podcasts and YouTube shows
4) Well-respected and widely-cited NHL prospect and draft resource