If there is one word to describe the Dallas Stars additions this summer, it is depth. General Manager Jim Nill elected to add five NHL players in Ryan Suter, Luke Glendening, Braden Holtby, Michael Raffl, and Jani Hanakpaa in free agency. While Suter will fill a large hole in the top four on defense, the other names will bring further depth to a group that struggled with that a season ago. This depth will make them a better team but will also make it tough for young prospects to find their way into the lineup. While this is a good problem to have, it is important to see which prospects are ready for the next step.
Looking at the current roster, there are a few spots that can be filled by younger players on top of the injuries that will occur throughout the season. Those spots will likely be in the bottom six up front and the third pairing defensively. As the Stars wrap up development camp, head into the prospect tournament, and close in on training camp, these three players will need to prove they deserve a chance at the highest level. For this article, I chose to skip the obvious NHL-caliber youngsters Jason Robertson and Jake Oettinger as they have already proven they are more than ready.
Thomas Harley
I chose to start with Harley not because he is the most likely to make the lineup but because he is the single most important prospect within the organization. The 18th overall pick in the 2019 draft showed his potential early, nearly forcing Dallas to keep him in the NHL after a strong showing in his very first training camp in 2019. After playing the 2019-20 season in the Ontario Hockey League, he was given an opportunity to play in the American Hockey League last season due to COVID-19. He made the most of this opportunity. 
In 38 games with the Texas Stars, he recorded 25 points and showed growth in his defensive play. The smooth-skating defenseman has all of the offensive potential of Miro Heiskanen but at 20 years old, is still learning his defensive responsibilities. If he is able to play consistent two-way hockey throughout the preseason, he will have a good shot of filling in on the third pair mixed with Hakanpaa, Andrej Sekera, and Joel Hanley. 
"Jim (Nill) and the GM group are going to make the decisions they feel are best going to help the team," Harley said. "I'm not an idiot. I look at the depth chart and I know where I stand and who I'm going to have to beat out. It's a simple concept for me. I've got to go into camp and try to take someone's job. That's not the nicest thing but it's the nature of the business."

Thomas Harley (from Stars' Thomas Harley knows what it will take to make the roster: 'I want that next challenge', The Athletic, September 9. 2021.)
The most important step for Harley is to play meaningful minutes, meaning the Stars will not keep him in the NHL just to sit in the press box as a healthy scratch. He will need to prove he is the obvious choice to dress in the top six, otherwise, he will be playing most of the season at the AHL level. 
"I've been frustratingly close to making it," Harley said. "To know I'm that close and needing a little bit more, it's definitely motivation. I'm coming into this (training) camp, nothing is given and I'm going to have to work my ass off to show that I can play at this level to make it. They're not just going to give me a spot because I've been close."

Thomas Harley (from Stars' Thomas Harley knows what it will take to make the roster: 'I want that next challenge', The Athletic, September 9. 2021.)
Riley Damiani
Damiani is another player that shined in the AHL last season. During his rookie year, he was a point-per-game player, scoring 36 points in 36 games for Texas. This earned him the selection of AHL Rookie of the Year and greatly improved his outlook heading into this season. At just 5-foot-10, 170 pounds, he lacks size but makes up for it with speed and effort.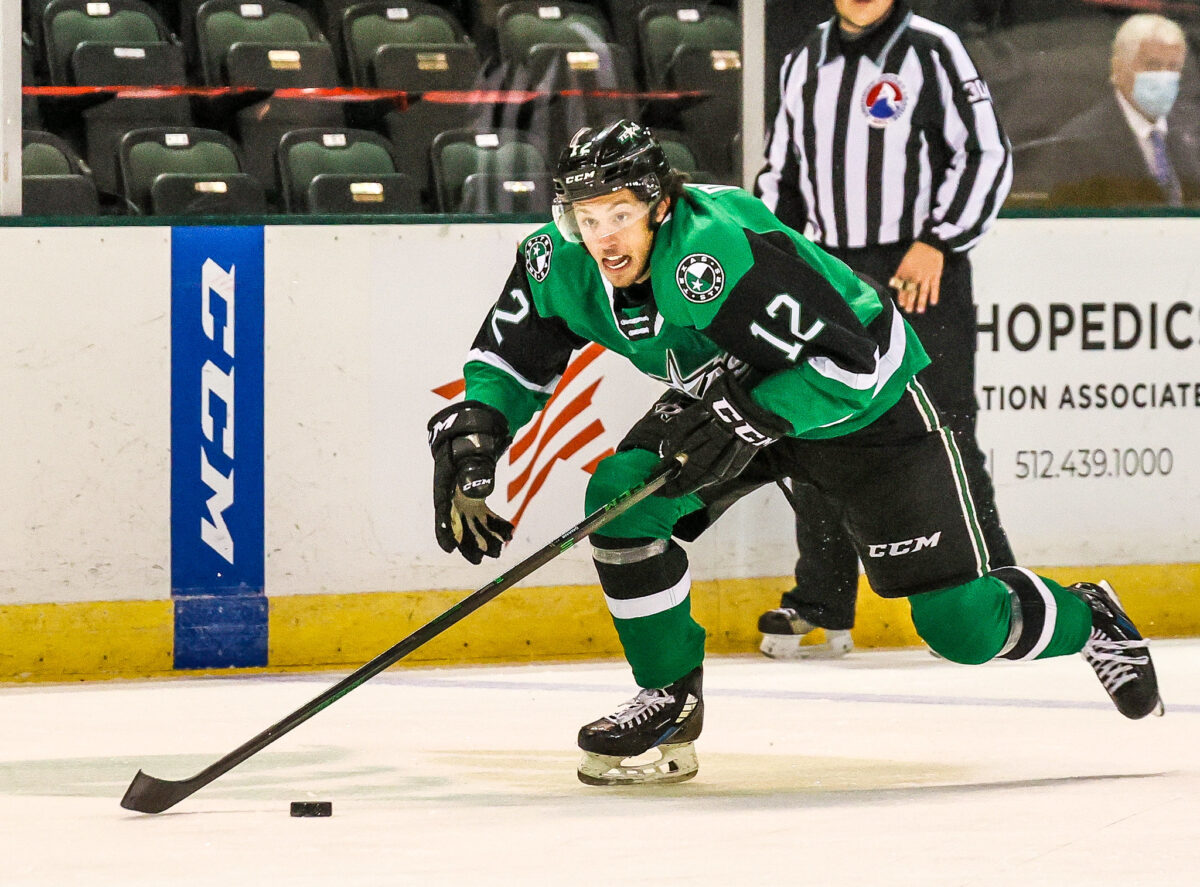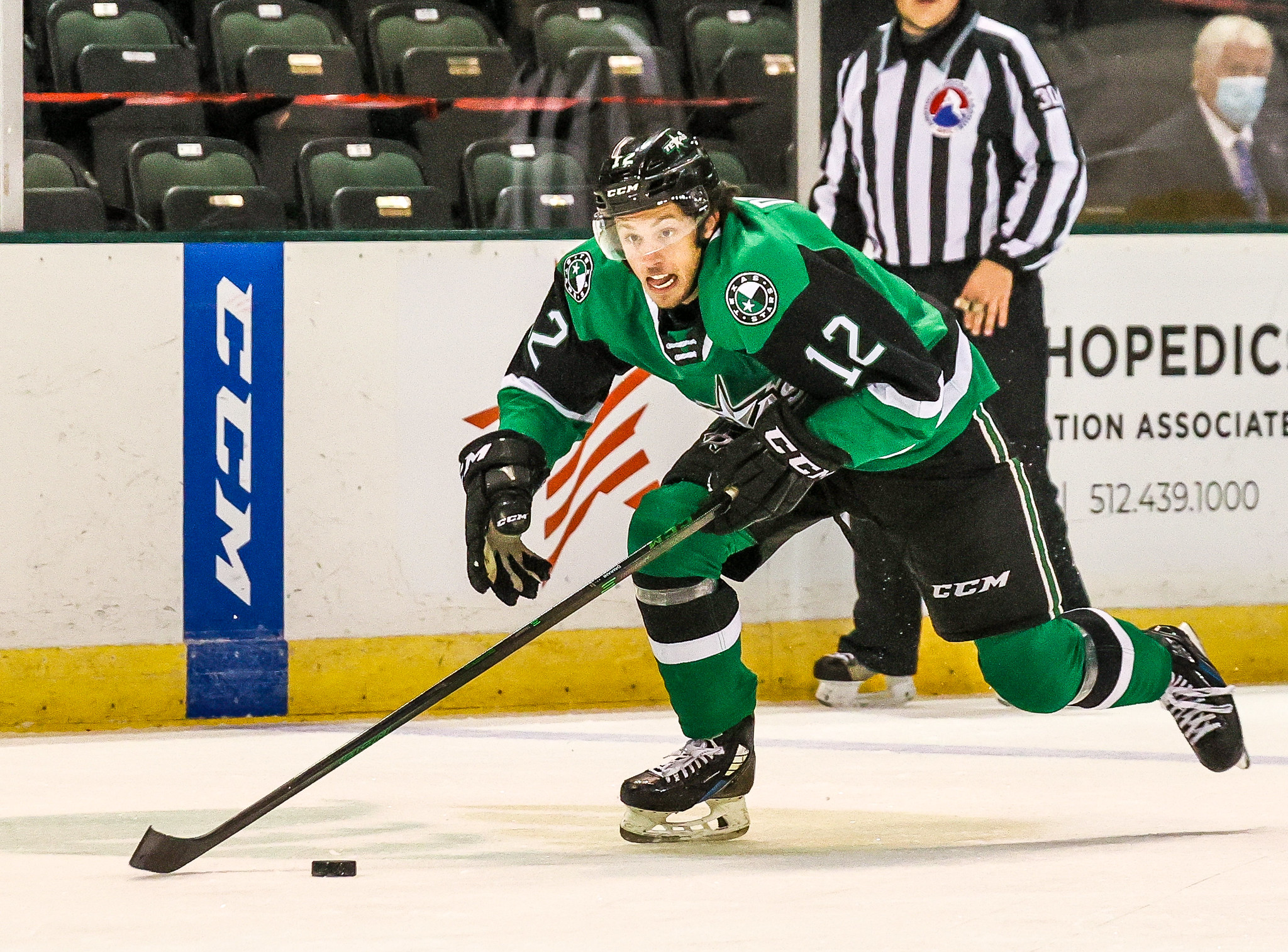 "He's got great hockey sense and he's very competitive," Nill said. "His stature physically is not big, but his heart is very big. He doesn't back down from anything, and he's a dangerous player." 

Stars' General Manager Jim Nill
Selected in the fifth round of the 2018 draft, Damiani had a lot to prove but continues to show just how much of an asset he can be. Although he is more of an offensive player, his energy, hockey IQ, and determination should fit perfectly on the Stars bottom-six. Since this is a group they want to see more offense from, players like Damiani have more of an opportunity to thrive than in the past. If he can produce offense while maintaining his defensive responsibility, it will give him a leg up on the more defensive-focused players in Raffl, Glendening, or even Blake Comeau. 
Ty Dellandrea
Dellandrea was given his chance last season with Dallas battling a plethora of injuries. While he showed flashes of excellence and potential, he also showed that he had a lot of room to grow. In 26 games in the NHL, he flew around the ice displaying his speed, physical play, and even tallied three goals. The biggest improvements needed from the 13th overall pick are in his defensive responsibility and understanding of the game. While his high energy can be a weapon, he also found himself out of position too frequently, showing the need to learn how to control it. Similar to Damiani, Dellandrea has shown a high level of offensive ability both in the OHL and AHL, something he needs to bring to his NHL game if he wants to be a consistent player at the highest level.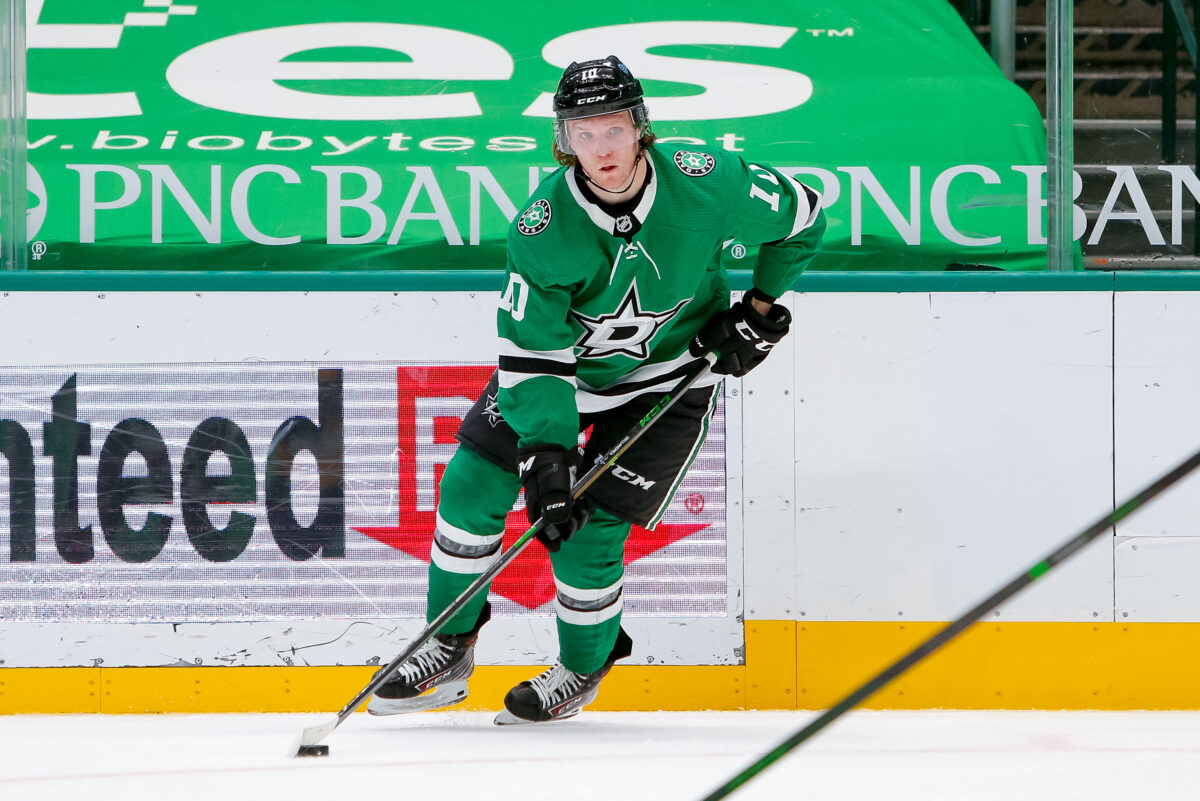 ​​"He works so hard every game, and in the shootouts in practice he is very good. He gives you 100 percent in every game, and you know that," Stars coach Rick Bowness said. "As a 20-year-old kid, he would benefit playing a little bit in Austin, but that's not going to happen, and give him great credit. He is playing hard, and he hits everybody, and he gives you everything he can every shift. Is there inexperience showing? Absolutely, but that's to be expected. He is all heart and is a great teammate, and he gives you everything he can every shift and that's all you can ask as a coach."

Stars Head Coach Rick Bowness
The Verdict
While it will be tough for any young players to crack the Stars lineup this season, there is a real opportunity for a team seeking more offense throughout. Dallas has struggled to score goals over the past few seasons which has cost them both in the 2020 Stanley Cup Final and throughout the 2020-21 season. If the players above can bring some offense while maintaining a reliable defensive presence, they have a real shot of pushing some veteran players for a roster spot in 2021-22. 
---
---