Calgary Flames fans never imagined they would be in this spot. The 2023 Stanley Cup Playoffs are set to begin on Monday, and their team will not be playing. Though they were right in the race until the very end, they wound up missing the postseason in what many believed could have been a Stanley Cup-winning year for them. It is extremely disappointing, to say the least, but that doesn't mean that this fan base can't still have some fun and jump on a bandwagon or two for this year's playoffs.
As of now, there are 16 different options for Flames fans to choose from if they wish to do so. While there are a few teams viewed as favorites, this year feels quite wide open in terms of potential Stanley Cup champions, as several are extremely close in talent. With that said, it should be another exciting year of playoff hockey, and Flames fans have five teams they may take interest in rooting for to go all the way.
Los Angeles Kings
This one is rather obvious, as the Los Angeles Kings are playing the Flames' bitter rival Edmonton Oilers in the first round. This is a rematch from the opening round a year ago, which the Oilers were able to take in a series that went the distance. While they are being viewed as the favorites heading in, this Kings team is by no means an easy out.
While the Oilers were able to improve in a big way at the trade deadline thanks to the additions of Mattias Ekholm and Nick Bjugstad, the Kings are also an improved team from a year ago. The question for them will be health, as both Kevin Fiala and Gabe Vilardi are question marks heading into Game 1.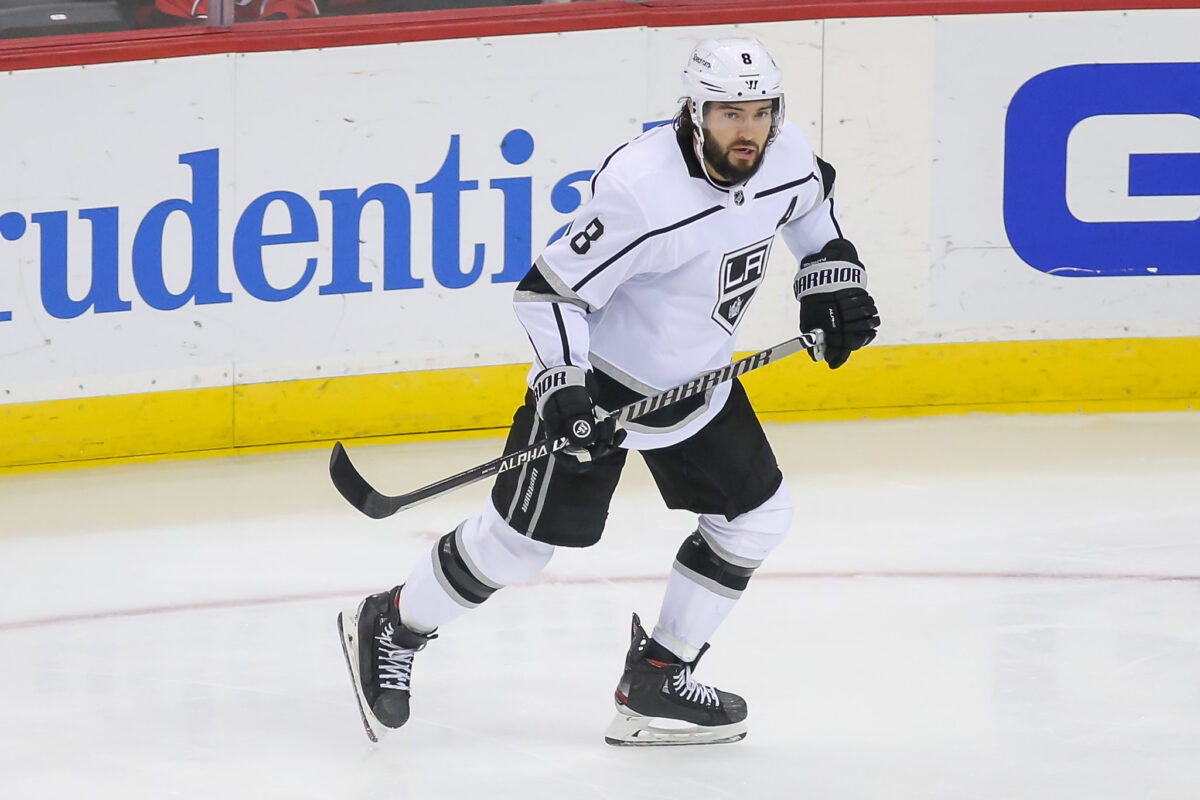 Despite the injuries up front, the Kings do have the luxury of having Drew Doughty in the lineup this time around, as he was unable to suit up in the playoffs a year ago due to a wrist injury that required surgery. When healthy, the 33-year-old remains one of the game's best defensemen and had his best offensive season since 2017-18 with nine goals and 52 points in 81 games.
What makes rooting for the Kings so easy for Flames fans is the fact that these Oilers were the team that knocked them out in the second round a year ago. While they were without question the better team in the 2022-23 campaign, seeing them fail to win a single round in a year with sky-high expectations would put a smile on the faces of many in Calgary.
Winnipeg Jets
Some may feel iffy cheering for the Winnipeg Jets given that they were the team who beat the Flames out for the final wild card position, but the fact of the matter is they are one of just three Canadian teams competing in this year's postseason. Having the Jets end what has been a 30-year drought for the Canadian market would be quite the sight to see.
As nice as it would be, it won't be easy for the Jets, who begin their series against the Vegas Golden Knights – a team who led the Western Conference in points – on Tuesday night. Not only is their opponent tough, but the Jets have been extremely mediocre as of late, putting together a record of just 23-20-2 since Jan. 1.
Related: Flames' Backlund Requested Trade After 2021-22 Season [Report]
---
Latest News & Highlights
---
As troubling as things look for the Jets, the one thing they have going in their favour is that their goaltender in Connor Hellebuyck is capable of stealing a series. The 29-year-old has been one of the best in the business for some time now and is coming off of a season in which he posted a 2.49 goals-against average (GAA) along with a .920 save percentage (SV%). With him between the pipes, they have a chance to do some damage and would be a very fun team to root for given their underdog status.
Seattle Kraken
Speaking of underdogs, there isn't one who seemed to have the odds stacked against them more than the Seattle Kraken. Heading into the 2022-23 season, the NHLs newest franchise was expected by most to be one of the league's worst teams. Instead, they had a 100-point campaign thanks to a 46-22-8 record.
What makes the Kraken even more impressive was that they were able to amass that record despite having two goaltenders in Philipp Grubauer and Martin Jones who both posted SV%s lower than .900. While that is quite the feat, it also makes their first-round series against the Colorado Avalanche flat out terrifying. That said, if we've learned anything with this Kraken team this season, it's to never doubt them.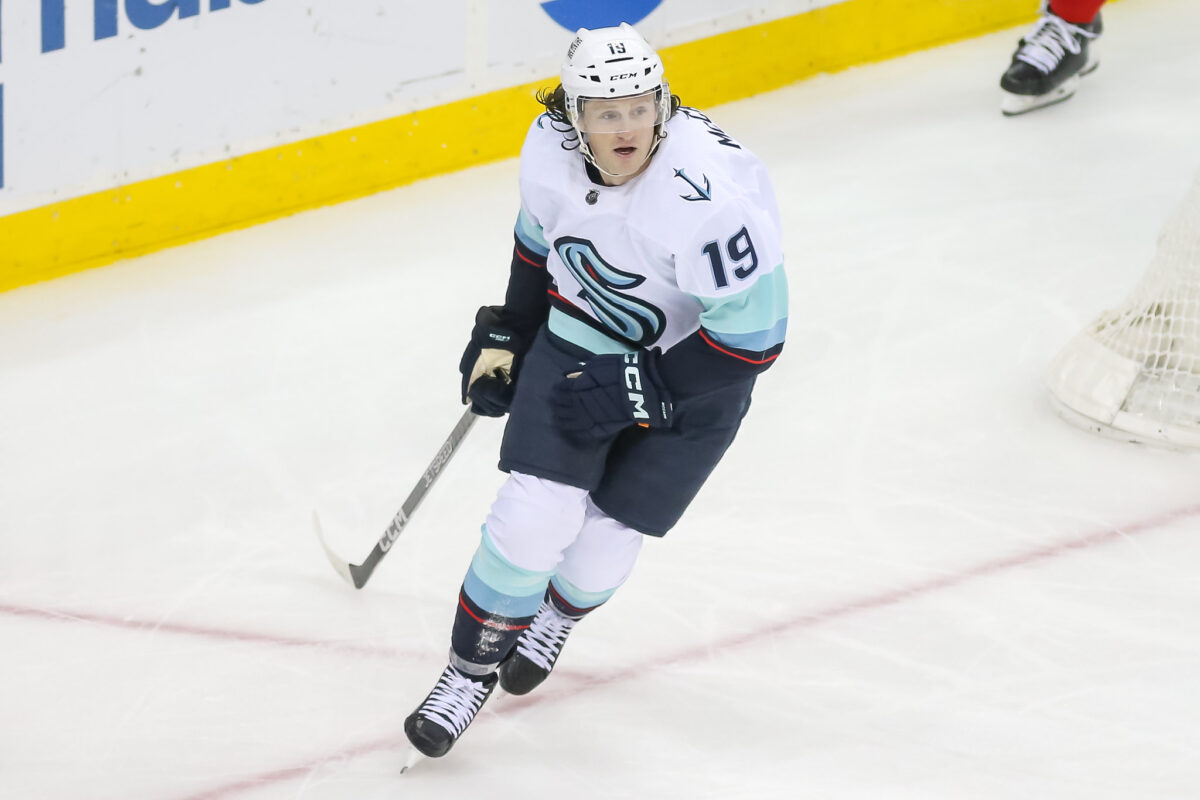 Aside from Jared McCann's 40-goal year and Vince Dunn's 64 points from the back end, this Kraken team didn't have any huge years from individuals offensively. Instead, they were able to get things done by committee, with 13 players on their roster scoring 13 or more goals.
While the Avalanche are undoubtedly a tough matchup, this Kraken team has a ton of depth, and have proven to be a very resilient bunch. They are a feel-good story heading into the postseason, and are a fun team to root for if you remain undecided to this point.
Florida Panthers
Much like the Kraken, the Florida Panthers have a daunting first-round matchup against the NHL-best Boston Bruins. While it doesn't feel all that likely they will be able to advance from this series, some Flames fans may choose to support them from the get-go given that they are led by Matthew Tkachuk.
While some Flames fans are bitter about Tkachuk not wanting to sign an extension in Calgary, others appreciated the fact he gave Brad Treliving the heads up so that the team was able to get a package back for him rather than losing him for nothing in free agency. While his reasons behind wanting out remain unknown to the general public, he seemed to fit in right from the get-go with the Panthers, as he had the best season of his career with 109 points in 79 games.
One thing boding well for the Panthers is that they were able to play their best hockey down the stretch, and have a 12-6-2 record since March 1. The problem is that they are facing a Bruins team who during that same time span amassed an even better 18-4-0 record. On the season, however, the Panthers were able to beat them on two of four occasions, which alone should give them some confidence heading into the series.
Toronto Maple Leafs
This one will be extremely polarizing, as there is no Canadian team that is as hated throughout the country as the Toronto Maple Leafs. As mentioned with the Jets, however, there are only three Canadian teams in the playoffs, and Flames fans certainly won't be rooting for the Oilers to go all the way.
Despite having not advanced past the first round since 2003, this truly feels like the year the Leafs could do just that. They find themselves up against a Tampa Bay Lightning team who has struggled as of late, and have to be tired given that they have played in three straight Stanley Cup Finals. If there is any year the Leafs are going to exorcise their demons, this is the one.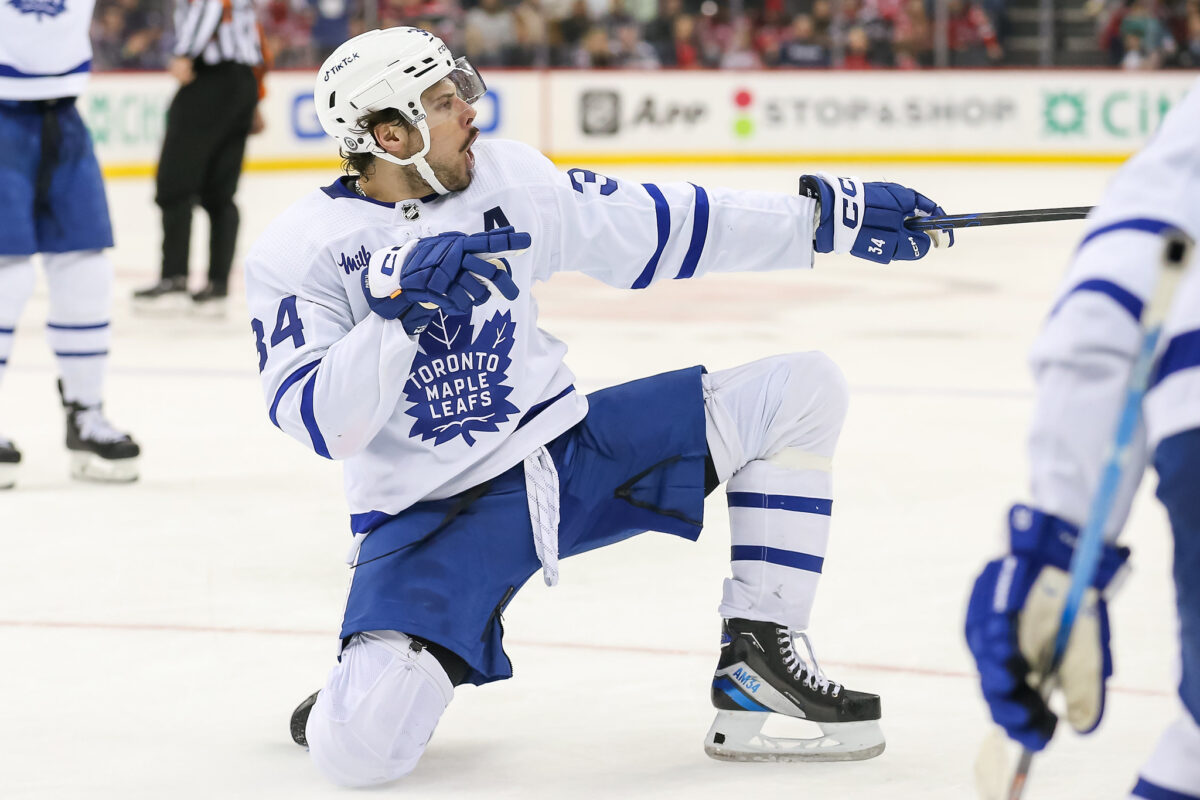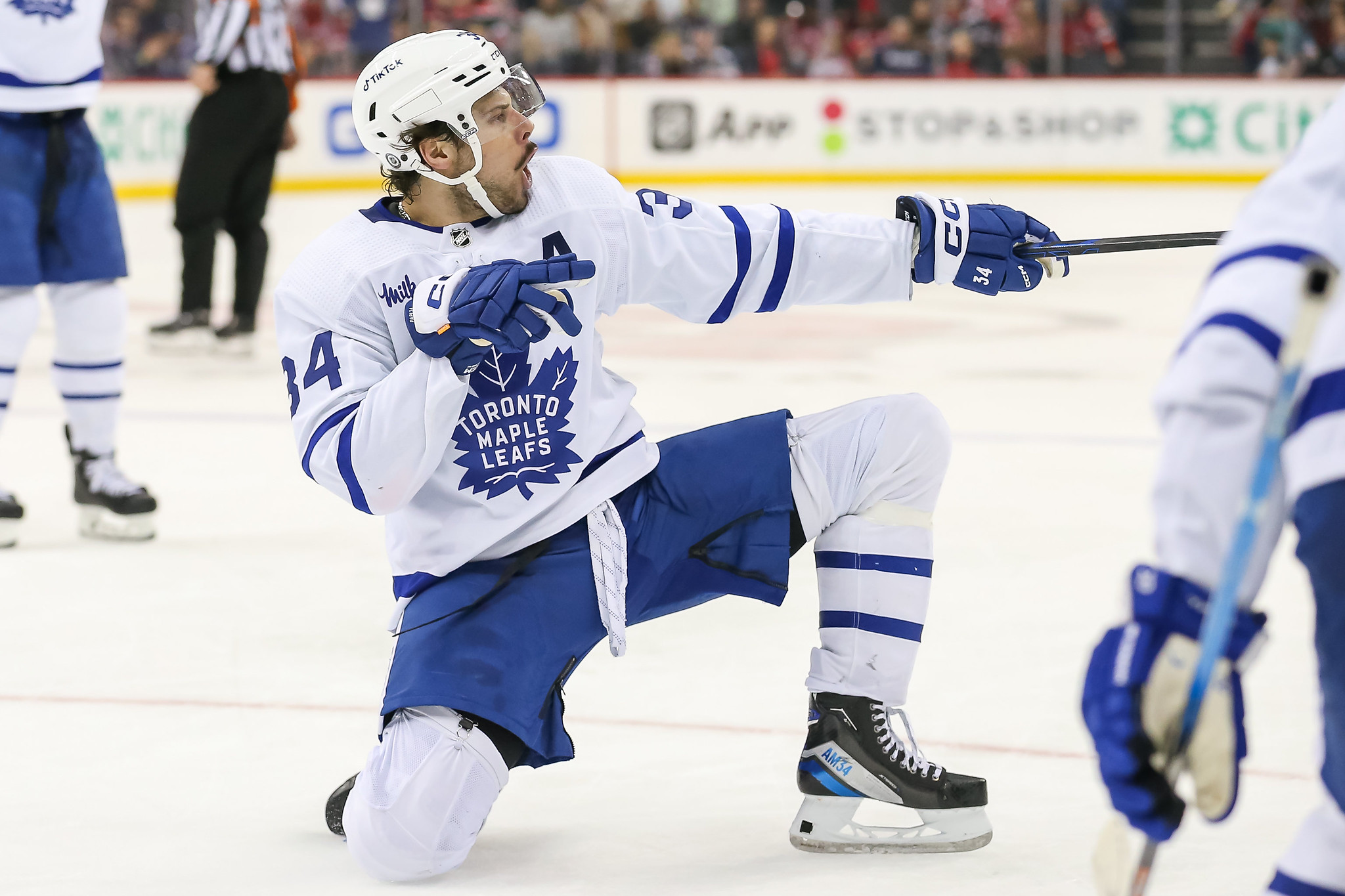 On the season, the Leafs were once again a very good team, amassing a 50-21-11 record. Perhaps most impressive about this is that Auston Matthews wasn't as dominant as anyone had expected, as his goal total (40) dropped by 20 from a season prior while his point total (85) decreased by 21. Even with his down year, this team possesses a very offensively potent top four up front in Matthews, Mitch Marner, William Nylander and John Tavares.
The one concern with the Maple Leafs heading into the playoffs is their goaltending. Matt Murray has struggled with health all season and hasn't been very good when in the net. Ilya Samsonov on the other hand has had a good regular season but has just eight games of experience in the playoffs. They also have Joseph Woll on the roster, though he is a very big question mark given that he has just 11 games of NHL experience. If they can't get past the Lightning, goaltending will likely be the reason why.
Exciting Action Ahead
As mentioned to begin the article, this isn't the playoff scenario any Flames fans had envisioned or hoped for prior to the 2022-23 season getting underway. The fact their team isn't participating certainly makes the playoffs less exciting, though that doesn't mean they can't be any fun. Perhaps rooting for one of the five teams listed above will get you more invested than you may have thought.