One thing is for certain, a lot of Toronto Maple Leafs fans would like nothing more than to see general manager (GM) Kyle Dubas shipped out of town – in fact, the sooner the better. As a GM, he's faced a lot of criticism for what they see as his management of the team.

Despite regular season success, the Maple Leafs have struggled in the playoffs. This fact has led to frustration from fans and calls for Dubas to be fired. From questionable contracts to poor trades, there are myriad reasons why some believe he is not the right person to lead the team.
In this post, I'll try to reconstruct some of the things I've heard fans say over the past few seasons. 
Reasons Why Maple Leafs' Fans Believe Dubas Should Be Let Go
Daily it seems, Maple Leafs' fans go after Dubas. Reason after reason is given why the young GM should be driven out of town.
---
Latest News & Highlight
---
Here is a top 10 list of criticisms that I've heard Dubas face:
Dubas has focused too much on analytics and not enough on traditional scouting methods.
Dubas has signed players to questionable contracts. Specifically, he's signed stars to expensive contracts and let go of other valuable players. The result is that the roster is too top-heavy. He overpaid star players Auston Matthews, Mitch Marner, and John Tavares, which has limited the team's ability to build a deep roster.
Despite changes to the team each offseason, the Maple Leafs have failed to win in the playoffs. That has led to disappointment for fans. Specifically, their defense is weak and Dubas has not done enough to address this issue. 
The Maple Leafs' lack of success in the playoffs is a reflection of Dubas' inability to build a team that can win in the postseason. Specifically, his teams have failed to win a single playoff series, despite having talented players. 
Dubas has not done enough to address the team's lack of toughness and physicality. He avoids signing physical players, resulting in a team that is weak and soft in the playoffs.
The team's salary cap situation is a mess. That's due to Dubas' bad decisions.
Dubas has not done enough to address the team's goaltending issues. Signing Matt Murray and Ilya Samsonov was a huge mistake.
Dubas has made a series of bad trades. He's brought in underperforming players and has let good ones walk for nothing. 
Dubas hasn't helped the organization improve its minor league system. He doesn't show enough patience in developing young players; and, he's traded away too many prospects and draft picks.
The Maple Leafs' lack of success in recent years is a reflection of a deeper organizational issue; however, because Dubas is the general manager, it's his fault. He has done a poor job and hasn't taken enough accountability for his team's failures.
With the End-of-Season Firing, Dubas Seems Both Respected and Desired
Perhaps, Maple Leafs' fans will soon get what they've been hoping for. When the 2022-23 regular season ended, it didn't take long for a couple of NHL teams to engage in house cleaning. Shortly after it ended, the Pittsburgh Penguins relieved Brian Burke and Ron Hextall of their duties as president and GM, respectively.
Related: All-Time Leaders in Stanley Cup Playoff Hat Tricks
The Penguins' 16-year playoff streak ended, even with Sidney Crosby having a solid season. Because the Penguins are a team that expects to compete for the Stanley Cup every year, falling short was too big of a disappointment for the organization and its fans.
As well, the Philadelphia Flyers fired Chuck Fletcher as the GM and president of hockey operations. The Flyers struggled to find consistent success in recent years, and their disappointing record this season contributed to a decision to change leadership. Currently, Daniel Briere is serving as interim GM.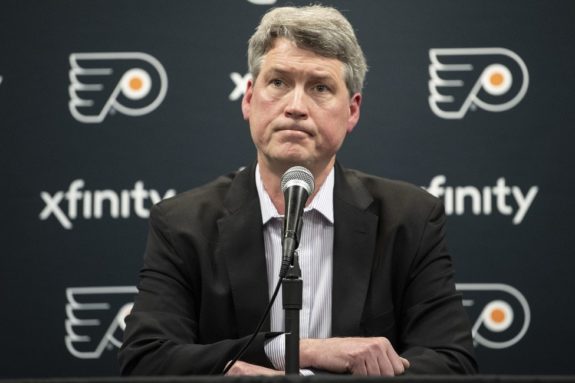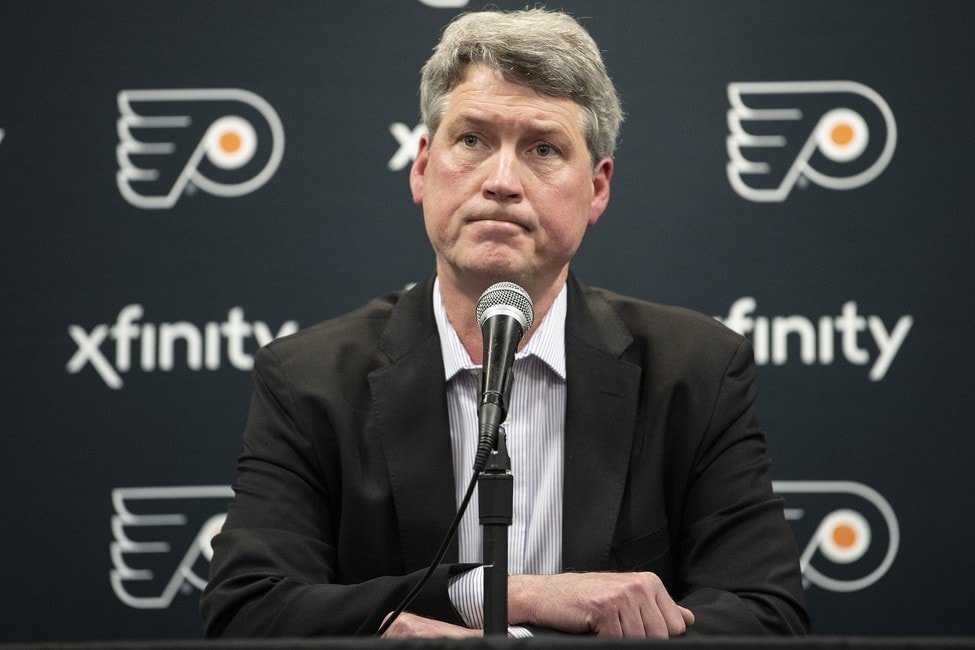 The Flyers must make key decisions in the coming months about their roster and coaching staff. They, too, need a new general manager to assume leadership.
What Hockey Insiders Are Saying About Dubas
These two firings have spurred rumors that Dubas, whose contract was not extended last offseason, might be a good fit for these jobs. Specifically, in terms of the Penguins, Fenway Sports Group noted that a search for new hockey operations leadership would begin immediately. There are rumors from hockey insiders that the Penguins will make a strong pitch for Dubas especially if he's not extended when the Maple Leafs' season ends. Perhaps even if he is asked to return to Toronto.
Related: Penguins Prepared to Make Dubas Big Offer This Summer [Report]
From the post linked above, where THW writer Jim Parsons took a look at comments from some of the insiders closely following this Dubas-to-Pittsburgh storyline, Jim quoted the following:
He cited Mark Madden (who covers the Penguins) as having said: "Dubas to Penguins whispers are getting louder."
He included Elliotte Friedman's conversation with the Jeff Marek Show where he said the Penguins plan to build their analytics department and Dubas would fit the billing.
He cites TSN's Chris Johnston who noted during The Chris Johnston Show that he's heard the rumors but didn't have specific information regarding their interest in him. If they part ways, it would be because the Maple Leafs choose to move on, not Dubas.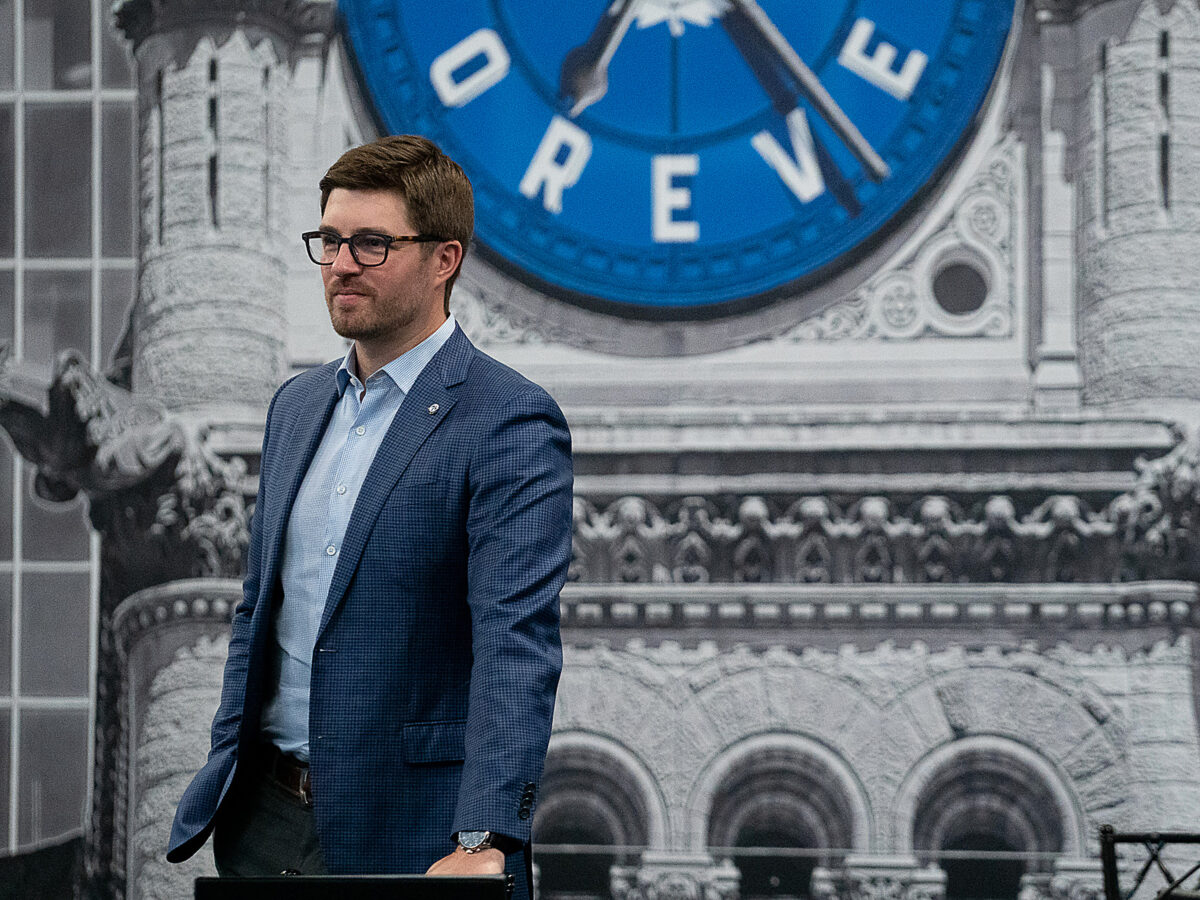 Finally, he quoted Mike Stephens of The Hockey News and NHL writer, Jeff Veillette. The first wrote, "The rumblings that I've heard at least are that Fenway Sports Group is ready to put the full-court press on Kyle Dubas if he leaves Toronto." He admitted he's not an insider, but noted that his sources were credible. The latter believed Fenway could dangle the connection to the Boston Red Sox and Liverpool FC.
The Pressure Is on Dubas to Win
Although the Maple Leafs have experienced regular-season success under Dubas' management, fans want him gone. They believe he's failed to translate regular-season success into playoff success. As a result, he's faced criticism for his handling of player contracts, trades, and his approach to building a team with enough physicality to win when it counts. 
Related: Assessing Kyle Dubas' 2 Years as the Maple Leafs General Manager
While Dubas has his supporters, the pressure is on for him to deliver playoff success and silence his critics.
The Bottom Line for Dubas
It's reasonable to think Toronto's success or failure in the playoffs could determine Dubas' fate as the team's GM. However, keeping or dumping him is not that simple. The Maple Leafs have been one of the best NHL teams under his management, and he's had a significant impact in building this team.
That said, the playoffs are where fans most critically judge Dubas. The fact is that everyone in the organization should take a share of the blame if Toronto is unable to get out of the first round.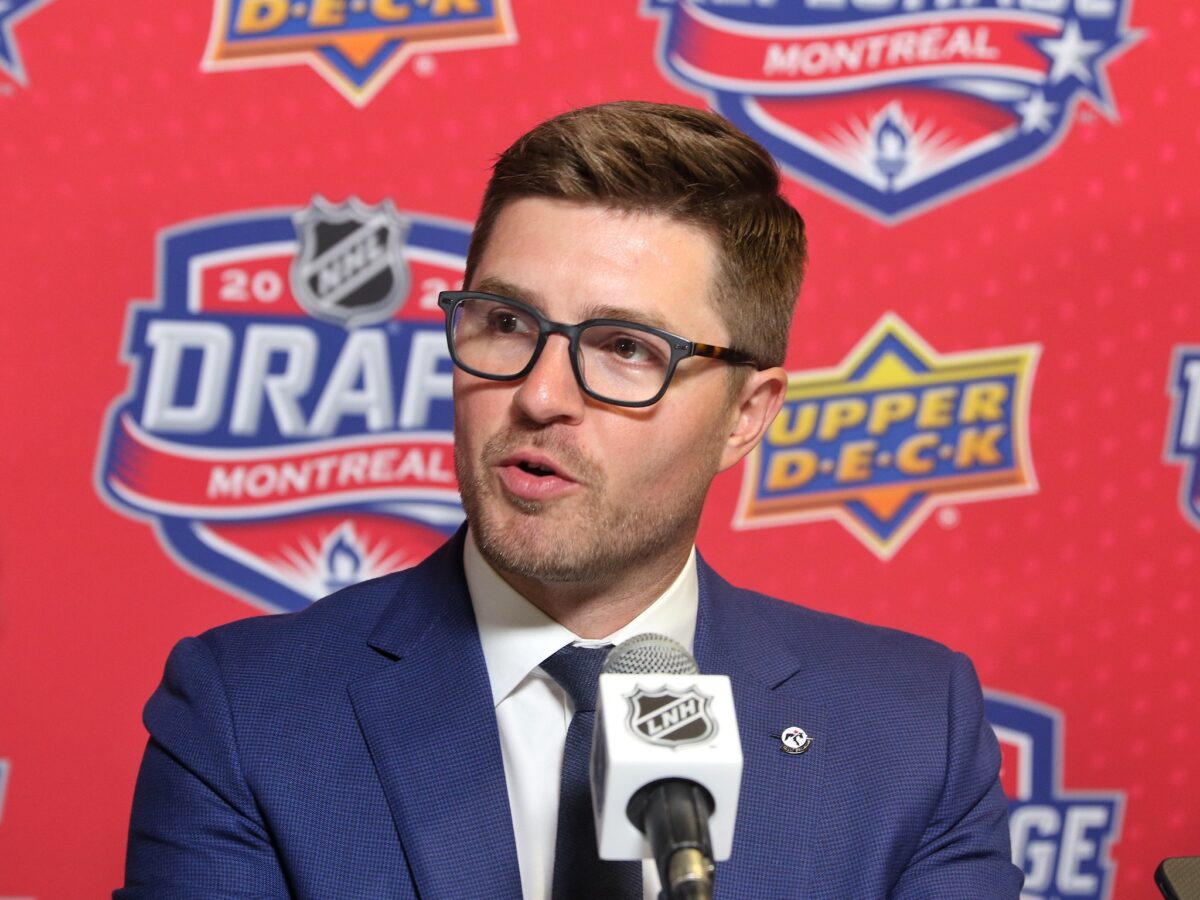 Before the trade deadline, Dubas made additions to the team which seems to put them in a solid position for playoff success. That said, should the Maple Leafs lose in the first round again, it might be challenging for the organization not to make changes at the highest levels of management. 
Once again, the Maple Leafs look like a solid postseason team. However, also once again, success is in the hands of the coaches and players. Should they fail one more time, regardless of whether Dubas dons shoulder pads or not, he might not be around next season. If that happens, it would seem that he has a number of suitors lined up who might even be hoping the Maple Leafs fail.
Related: 3 Reasons Maple Leafs' Fans Should Be Smiling Today
If he did leave, that would please Maple Leafs' fans, wouldn't it? They would then get what they've hoped for over several seasons. Dubas leaving on the next train. If the team fails again next season and the next, I'm pretty sure that would be his fault as well.