The playoffs haven't even begun yet and there's no telling what will happen in Toronto where the Maple Leafs are looking to avoid another loss to the Tampa Bay Lightning and get out of the first round of the postseason for the first time since 2004. But with news that President of Hockey Operations Brian Burke, General Manager Ron Hextall, and Assistant General Manager, Chris Pryor were all relieved of their duties in Pittsburgh on Friday, there is already water cooler talk that Kyle Dubas is on the Penguins' radar.
Related: Dubas Should Give Crazy Rumors of Jump to Flyers Consideration
Fenway Sports Group has noted that a search for new hockey operations leadership will begin immediately and there's a buzz from a few insiders that the Penguins will pitch hard for Dubas and put on the full-court press if the current GM of the Maple Leafs shakes loose in the offseason.
What Insiders Are Saying About Dubas and the Penguins
Mark Madden (who covers the Penguins) writes, "Dubas to Penguins whispers are getting louder." Meanwhile, Elliotte Friedman noted on a recent episode of the Jeff Marek Show that the Penguins have a plan to build out their analytics department and it's a project Pittsburgh has been working on for some time. It would make sense that looking to someone like Dubas — who is known as an analytics guy — would make sense.

Chris Johnston of TSN noted during an episode of The Chris Johnston Show that there is more and more talk of the Penguins being interested in Dubas but that he doesn't have any specific information regarding their interest in him. That said, he remains shocked that Toronto hasn't already extended Dubas and he says he would be surprised if Dubas elected to leave Toronto on his own. It would likely need to be the Maple Leafs choosing to move on, not Dubas choosing to move on from Toronto.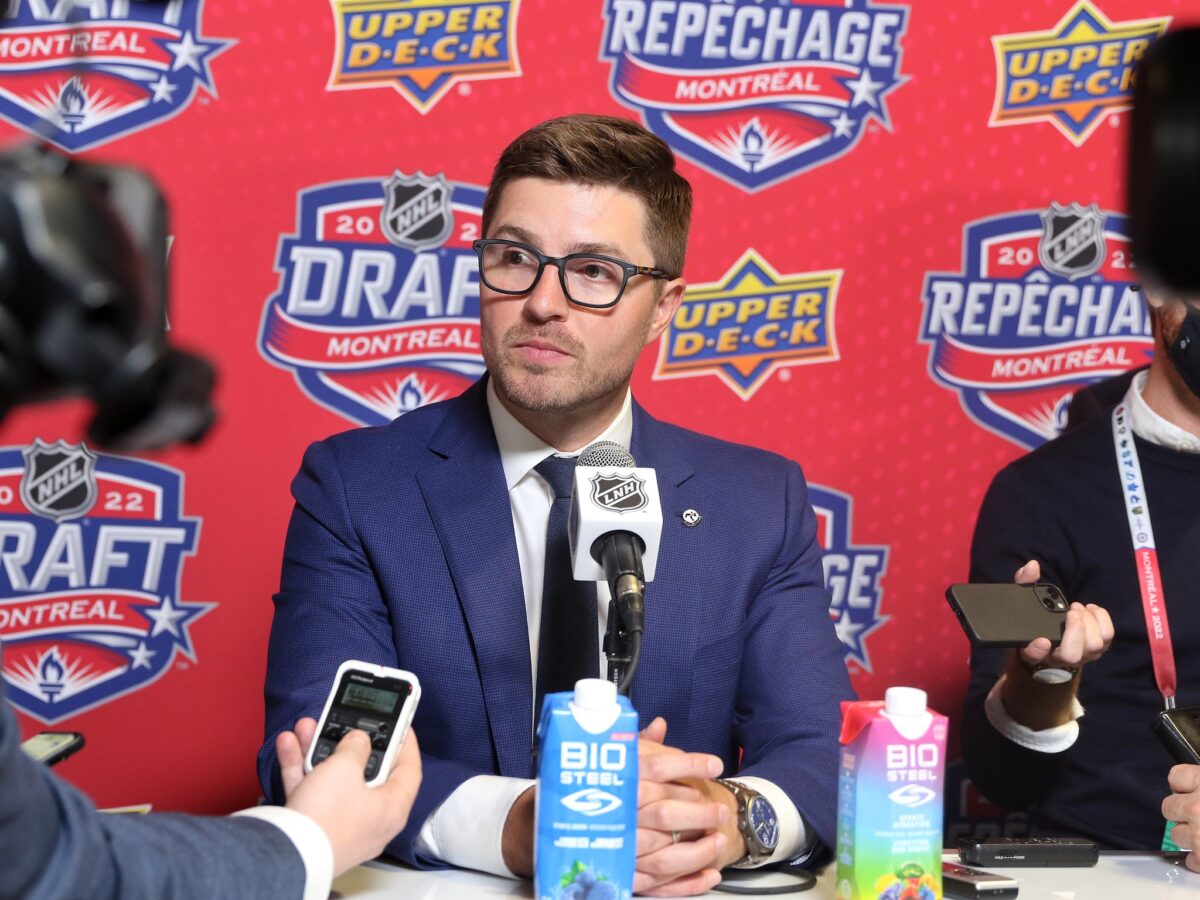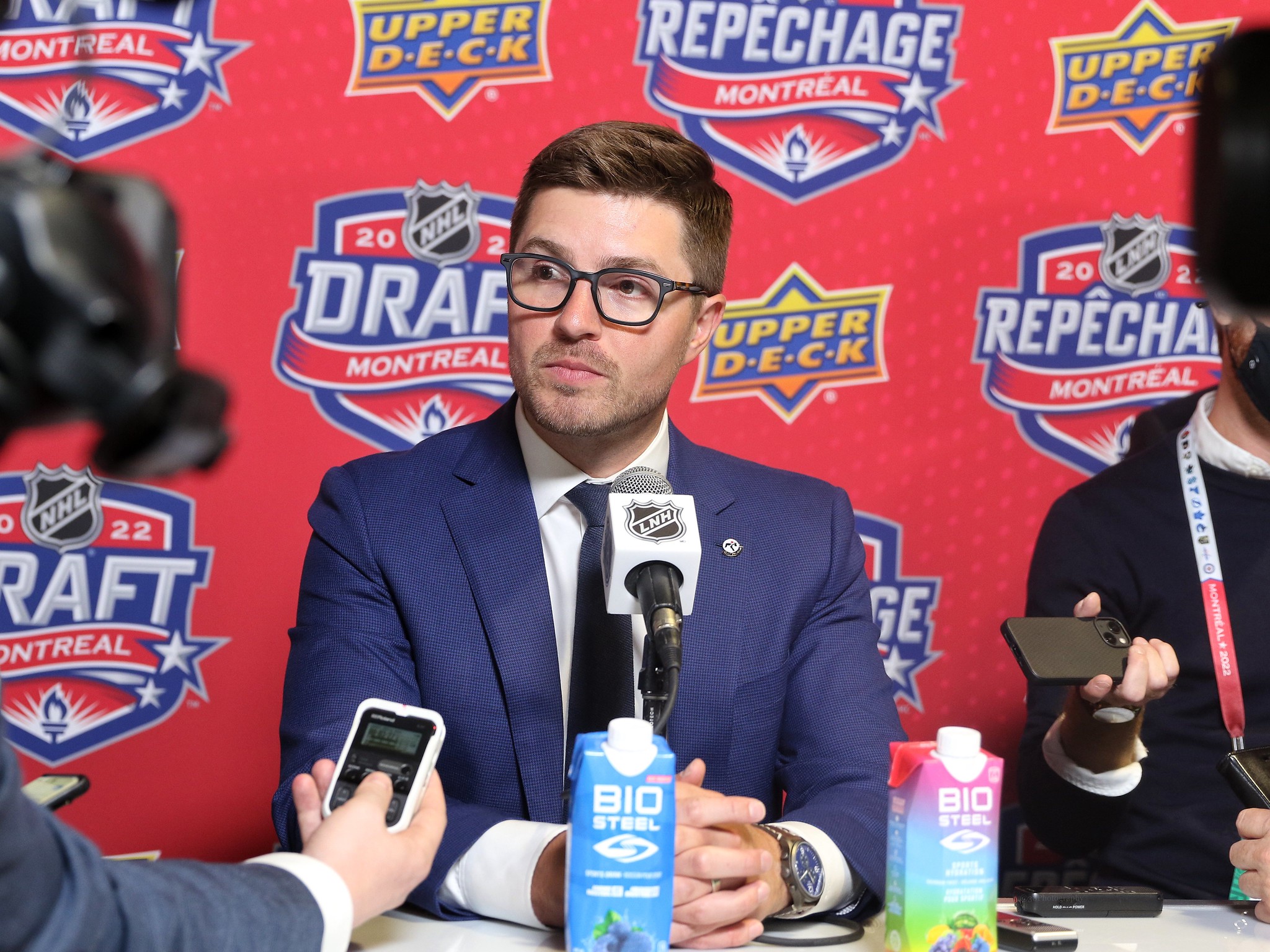 Mike Stephens of The Hockey News and SInow writes, "The rumblings that I've heard at least are that Fenway Sports Group is ready to put the full-court press on Kyle Dubas if he leaves Toronto." He admitted he's not personally an insider, but did say that his sources on this one are quite credible.
NHL Writer, Jeff Veillette writes: "FWIW I think if there's a silver bullet the Penguins could have for Dubas, it's not money, but Fenway Sports Group (FSG)." He adds, "Depending on what role they want to slot him in, there might be some interest there to have the Boston Red Sox & Liverpool FC in his long-view. MLSE's king of kings is already Masai."
Dubas to the Penguins Would Be Intriguing
Dubas would be a big get for the Penguins if it works out that way. One of the big critiques in Pittsburgh was that there was no clear path, a number of failed trades, and major mismanagement of the salary cap. Dubas is perhaps the best available candidate to improve the Penguins franchise in all of those areas. Known as a GM who has a vision and does what he can to realize it, Dubas has made multiple trades and has also worked closely with Brandom Pridham who is arguably the best at managing the salary cap in the NHL. These are all assets Dubas would bring to the Penguins.
---
Latest News & Highlight
---
Dubas is also unafraid to make the bigger moves. While he's been unwilling to trade the big four in Toronto, it shouldn't be assumed he'd be unwilling to make the hard moves in Pittsburgh where some tough decisions will need to be made in the next couple of seasons. Will Sidney Crosby, Evgeni Malkin, and Kris Letang all stick around? Does someone have the guts to trade those faces of the franchise? Dubas is the kind of GM a team can sell to the fan base and promote his plan, regardless of what the plan actually looks like. He's also the kind of name the marquee players in Pittsburgh might support.
Would Dubas Consider This a Promotion?
On paper, the Penguins could offer what would be viewed as a promotion. The President and GM positions are open and Pittsburgh may dangle both in front of him. Fenway Sports Group is full of open opportunities and if there's any feeling in Toronto that Dubas' leash is short, jumping to the Penguins where they would be buying into his vision over the next five years or more is an opportunity that might be hard to pass up. Working with Lemieux and Crosby might also be on Dubas' bucket list.
At the same time, if Dubas can see his Maple Leafs go on a run this year, he will undoubtedly be offered an extension and there are some pretty sizeable perks about working in Toronto where he'll finally have gotten past the question of whether the team he built was good enough to make a play for the Stanley Cup.