Howie Young, better known as Puck's Bad Boy, believes he's finally straightened out his life and is on a trail leading to a comeback. Not a National Hockey League comeback, but one far more important.
Young, who is now 28 years old, is a member of the Western Hockey League's Los Angeles Blades. His NHL experience was with the Detroit Red Wings and Chicago Black Hawks. Both clubs felt they could mold him into a productive NHL player. Both, apparently, were wrong.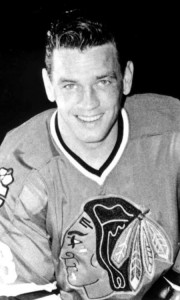 Most hockey fans are familiar with Young's checkered past – the arrests for drunkenness, his outlandish on-ice behaviour and his complete disregard for any hockey authority. NHL president Clarence Campbell once said to him:
"You're the greatest detriment to hockey that ever laced on a pair of skates."
Most wouldn't be bothered to give him the benefit of the doubt, but Young himself says things have changed in his life.
Alcoholics Anonymous Saved Him
Howie Young is an alcoholic. He freely admits that fact, and that he started drinking at the tender age of 16. He is also now a member of Alcoholics Anonymous.
Young was introduced to AA about five months ago after a chance meeting with another AA member in a Los Angeles jail cell. He says he has embraced the program fully and without reservation.
"What I did then doesn't matter. I've turned it over to the Big Fella and he manages it now. It's the greatest feeling in the world. 
"You've got to believe in a greater power. All the religion I need is Alcoholics Anonymous."
Young's goal now is simply to stay sober. He doesn't know if his new lifestyle will get him back to the NHL, but he does know that if he does slip back into his old ways, it won't only mean the end of his hockey career, but possibly the end of everything.
"If I take a drink, I'm signing my own death warrant."
Chicago Black Hawks general managerTommy Ivan says that if Young can stick to sobriety, he has a chance to make an NHL return. The Black Hawks have an arrangement with the Blades if Young does play well enough, they would have the first shot at bringing him to the big league.
Wings Make a Minor Deal
The Detroit Red Wings have traded defenseman Dunc McCallum to the Vancouver Canucks of the WHL in exchange for centre Bob Cunningham.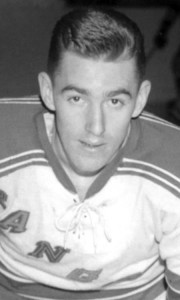 Cunningham, 24, of Welland, Ontario, played last season with St. Louis of the CPHL, where he had 15 goals and 35 assists. He had a couple of cups of coffee with the New York Rangers in 1960-61 and 61-62. He is likely destined for the AHL Pittsburgh Hornets.
McCallum, who is 25, has spent the past two seasons with the Canucks. He was acquired by Detroit from Vancouver in the June draft. After being unable to make the Wings in training camp, they did their best to send him back out west where he was very comfortable.
Crozier in Hospital Again
Detroit Red Wings goalie Roger Crozier is in hospital again. This time, however, it's not for the intestinal malady that hospitalized him over the summer. Now he is in Detroit Osteopathic Hospital after he injured his back while exercising. There is no word on how long he might be out of the Wings' lineup.
Leafs Whip Hawks
The Toronto Maple Leafs looked to be in mid-season form last night as they bombed the Chicago Black Hawks 6-1.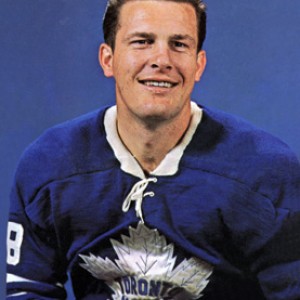 Defenseman Kent Douglas, who is in a battle to make the Leafs this fall, solidified his bid with a three-goal performance. Other Toronto scorers were Carl Brewer, George Armstrong and Larry Jeffrey.
Leaf goalie Johnny Bower was very sharp. He made 21 saves over the first two periods. Gary Smith played well over the final 20 minutes, giving up only a goal by Hawk rearguard Doug Jarrett on 13 shots.
Habs Drub Apollos
The Montreal Canadiens skated to an easy 7-3 win over their CPHL farm club Houston Apollos in a game played at Mont Joli, Quebec.
Yvan Cournoyer led the way for the Habs with a pair of goals. Singles were scored by Bobby Rousseau, Claude Provost, Claude Larose, Dave Balon and Red Berenson.
Bob Charlebois netted a pair for Houston, with Bill McCreary adding the other.
Bathgate Criticizes Imlach
Andy Bathgate, whom the Maple Leafs traded to Detroit in an eight-player offseason trade, is still on about the difference in training methods employed by Punch Imlach and Red Wings coach Sid Abel.
"There's a difference between conditioning and overwork. I'm not afraid of work, but there's a limit. If you're lazy, you don't belong in the National Hockey League."
Lindsay May Be Blocked
Terrible Ted Lindsay has been working out diligently with the Red Wings and word out of Detroit is that he would like to play another season, and the Wings would like to have him. The problem is, Lindsay signed retirement papers at the end of last season, ostensibly to discourage any NHL team from drafting him. Punch Imlach of the Leafs indicated he would snap up the legendary winger if Detroit did not protect him.
If Lindsay wants to return to the NHL, he must get approval from the other five NHL clubs. Imlach has gone on record as saying he will not provide the necessary permission.
Bruins Farm Out Four
The Boston Bruins have sent four players from their main training camp to minor-league clubs.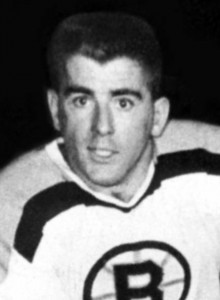 Right-winger Wayne Rivers, who was with the Bruins last season, and defenseman Barry Ashbee were dispatched to the Hershey Bears of the AHL.
Goalie Bernie Parent and defenseman Joe Watson are going to Oklahoma City of the CPHL.
Retired police detective, involved in hockey at all levels for over 50 years. Member of Society for International Hockey Research and presently a video analyst for the leader in advanced hockey analytics (we work exclusively for 2 NHL clubs, and provide advice on an ad hoc basis to many other clients). Currently the Assistant General Manager for the Pelham Pirates of the Greater Ontario Junior Hockey League. Previously owned the Faceoff computer hockey simulation and also provided all player ratings for the EA Sports series of NHL computer games from the late 90's into the mid 2000's.