Bobby Hull scored two goals and Stan Mikita netted the winner with less than seven minutes to play as the Chicago Black Hawks edged the New York Rangers 4-3 last night in Chicago. It was the only game on the National Hockey League schedule.
Hawks Now Tied for First
The win moves Chicago into a share of first place in the NHL standings with Montreal Canadiens. Both teams have 34 points.
Although the Hawks have dominated the Rangers this season with four wins and a tie in six games, they had all they could handle with the Blueshirts on this night. The New Yorkers held a 3-1 lead early in the second period and the Hawks had to work hard to come all the way back for the win.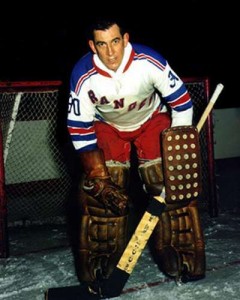 Hull opened the scoring at 8:24 of the first when he converted Chicago Maki's goalmouth pass to beat Ranger goalie Don Simmons. The lead lasted just less than three minutes as Rangers Rod Gilbert evened the score on a nice play with Don Marshall and Harry Howell. Six and a half minutes later Bob Nevin's 14th of the season put New York ahead 2-1.
Only 44 seconds into the second stanza Vic Hadfield connected for his second of the season when he combined with Phil Goyette and Gilbert. At that point, the Hawks seemed to come to life and the comeback was on.
Hull's second of the game at 8:39 drew Chicago to within one. Chicago was enjoying a two-man advantage with Rangers Arnie Brown and Mike McMahon serving minor penalties. Kenny Wharram tied things up when he was sent in alone all the way from centre ice on another great pass by Maki.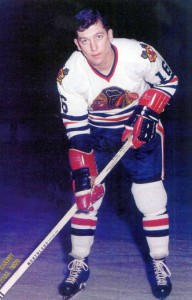 Mikita scored the winner at 13:30 of the final frame. He blasted a wicked slap shot past Simmons from about 35 feet for his 18th goal of the season. The Ranger goalie almost had Mikita's blast, which hit his pad and then bounced in off the goal post.
The shots on goal showed the pattern of play in this game. Rangers held a wide edge in play in the first period, firing 13 shots at Chicago netminder Glenn Hall. Black Hawks took over in the second with a 7-5 edge, and then had the puck for most of the third, directing nine drives at Simmons, while Hall handled only four New York attempts.
Hull, who also had an assist on Wharram's goal, had three points on the night, which gives him a five-point lead over Mikita in the NHL scoring race. Bobby Rousseau of Montreal is third, one point behind Mikita.
Carleton to Leafs: I'm Ready For NHL
Nineteen-year-old Wayne Carleton, who has played junior hockey for five years, figures that he is ready to play in the National Hockey League and he'd like to start right away.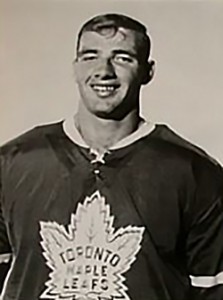 Carleton, whose surgically repaired knees are just about sound enough for the rangy winger to resume competition, doesn't think that junior hockey will offer him enough of a challenge. Whether the Leafs agree with that assessment is another thing.
Toronto general manager-coach Punch Imlach kept a close eye on Carleton as he practised with the team this week. While Carleton wasn't completely happy with his play, Imlach was more than satisfied:
"He impressed me. The main thing is that he can skate well again. The other details will come back to him quickly now.
"Listen, I am convinced this will be one of the great players in hockey a couple of years from now – if his knees hold up. That, of course is the big question and there's no way of knowing the answer. He could last one period or 10 seasons."
Imlach figures that the best place for Carleton as he begins his comeback will be with the Junior A Marlboros. But the Leafs' mentor didn't rule out a stint with the big club sooner rather than later: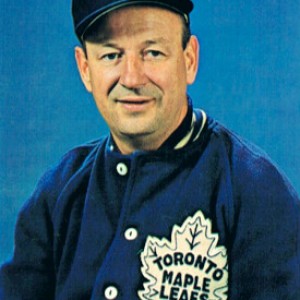 "Naturally if he looks better than one of our left wingers here, I'll move him up right away. In any case he can play five games with us and still remain amateur. That means I can give him a tryout some time when I need a guy."
The five-game trial is important in that if Carleton were to play in a sixth game, he would automatically lose his amateur status. That means that this June, the Leafs would have to add him to their 18-man protected list, or lose him for $30,000 in the draft. A player of Carleton's considerable potential is worth far more than 30 grand.
Carleton told Jim Proudfoot of the Toronto Star that all the hard work he's put in while recovering from three bouts of surgery on the knees is about to pay off.
"I feel fit now, but you lose your timing when you're out of competition that long.
"If I'm right physically, I don't think junior hockey will be enough of a challenge. It'd be boring. And if I'm not right physically then I won't want to play hockey at all, anywhere. More trouble with these knees and that'll be the end for me.
"Don't get me wrong, I'm happy to do whatever the Leafs think is best. Maybe I'll need a season in junior hockey to get back in proper shape.
"I don't know though. Five years in junior hockey are a lot and that's what I've had. Maybe that's enough. Leafs have a big investment in me, you know. I mean I've been on the payroll all this time and done nothing for them. And the medical expenses have been big. Maybe they'd like to start getting back some of the dough they've put in me.
"You know, it's not as if they'd be leaving me in junior hockey to protect me while my legs are getting strong. You're more likely to get hurt in that league. Every team has a few guys who want to take a run at the other team's big name. In the NHL it's a group of men earning their living and nobody sets out to put the other fellow out of the game."
Carleton has had an injury-riddled junior career, but in his one injury-free season in 1963-64, he scored 42 goals in only 54 games, and then had 24 points in just 12 playoff games as he led the Marlboros to the Memorial Cup.
Notes: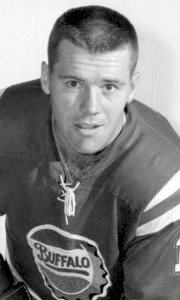 Billy Dea of the Buffalo Bisons has tied the American Hockey League record for most consecutive games played. He played in his 325th straight contest for the Bisons on Sunday night.
Bill Gadsby and Floyd Smith will return to the Detroit Red Wings lineup tonight against the New York Rangers. Gadsby has missed 10 games after knee surgery and Smith was out three contests with a bruised shoulder.
Noel Picard of the Houston Apollos of the Central Professional Hockey League has been fined $50 and suspended one game after threatening referee Tom Smith in a game Sunday evening at home against St. Louis Braves.
Former Toronto defenseman Carl Brewer will be one of the instructors at a hockey school during the Christmas holidays at the Bowmanville Arena.
Ted Green of the Boston Bruins has begun skating after missing 14 games with a serious viral infection. There is no timetable for his return.
New York Rangers have recalled defenseman Rod Seiling from Minnesota of the CPHL.
NHL president Clarence Campbell, responding to criticism that his league is slow to move to overtime, says that a tie is "a perfectly proper result of a sporting event." Campbell went on to say that "Overtime isn't any good for anybody. It doesn't accomplish anything."