The NHL 1964-65 season finally got under way last night before 13,090 fans in Boston as the Bruins hosted the New York Rangers in a battle of the NHL's have-not teams.
Picked for the basement
While most pundits have picked the either the Bruins or the New Yorkers to occupy the NHL basement this season, the Rangers looked anything but bottom-dwellers against the Beantowners in the cramped confines of the Boston Garden.  Sporting a new goaltender, a couple of prize rookies and several veterans with Stanley Cup pedigrees, the Rangers took advantage of a couple of third period power play opportunities to turn the tide in this one.  With the score 2-1 New York going into the final frame, the Blueshirts scored four  times to put the game out of reach.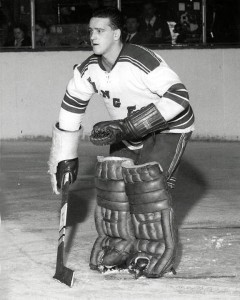 Six players shared the New York goals.  Don Marshall scored in the first period, with Vic Hadfield netting the Rangers' only sandwich session marker just after the Bruins tied it up.  The four third period tallies came from former Toronto Maple Leafs Dick Duff, Bob Nevin and Lou Angotti (once a Leaf farm hand), and Camille Henry.
Schock scores
Terrible Teddy Green and rookie Ron Schock replied for the Bruins.  Schock's goal was a particularly pleasant occurrence for the Bruins, who are relying on young legs to carry them upwards in the NHL standings this year.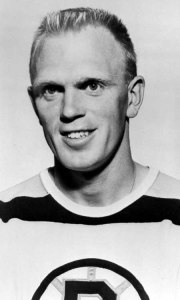 The Rangers were without number one pivot Phil Goyette, who left the game after only one shift with a fever.  There was no word on his condition after the game.
Marcel Paille was between the pipes for New York, replacing Jacques Plante who was sent to the minors this week.  He made 27 saves and was generally solid throughout.  Eddie Johnston managed to block 20 Ranger attempts, but it wasn't his best performance.
Fans litter the ice
The game was interrupted twice by the Bruins' faithful,  as they showered the ice with debris, including bottles and cans, after several controversial calls by referee Art Skov.  Skov, operating under the NHL new rules crackdown order, called 20 minor penalties, and one ten-minute misconduct.  Thirteen of the minors were called against the Bruins.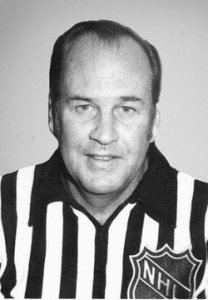 Ranger coach Red Sullivan summed the contest up this way: "We capitalized on their penalties and got real fine goaltending."
Retired police detective, involved in hockey at all levels for over 50 years. Member of Society for International Hockey Research and presently a video analyst for the leader in advanced hockey analytics (we work exclusively for 2 NHL clubs, and provide advice on an ad hoc basis to many other clients). Currently the Assistant General Manager for the Pelham Pirates of the Greater Ontario Junior Hockey League. Previously owned the Faceoff computer hockey simulation and also provided all player ratings for the EA Sports series of NHL computer games from the late 90's into the mid 2000's.