The Edmonton Oilers were a fantastic surprise last season. Making it to the second round of the 2016-17 NHL Playoffs and posting a 103-point regular season to finish seventh in the NHL standings, a lot of things went right.
The team was led by Connor McDavid who posted 100 points and swept the NHL Awards night, found a true No. 1 starting netminder, had a solid defensive core, employed five 20-plus goal-scoring forwards, an almost 40-point defenseman and another blueliner who led the league in blocked shots. This combination led people to believe that the Oilers are a team on the rise and danger to the rest of the league.
Now back with their captain and second-best offensive weapons under contract for the long-haul, will the Oilers be as good as they were last year? Many people think the team will be better. If that's going to happen, here are seven things the Oilers need to avoid.
7. A McDavid Decline
Is it fair to ask McDavid to have another 100-point season? In today's NHL, that's a tall order for any player, but fans, media and likely the players inside the dressing room think he can do it.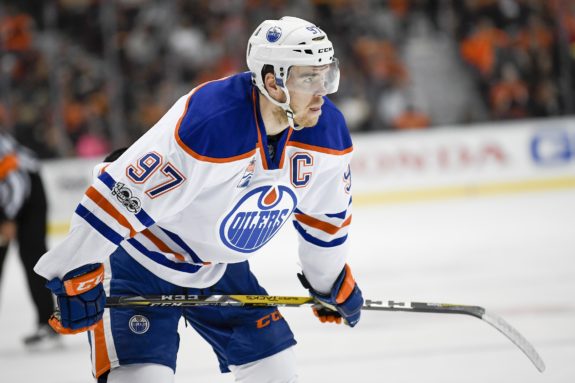 And if he doesn't? McDavid might not need to get 100 points, but he'll need to come close if the Oilers expect to be as potent offensively as they were last season. It's not uncommon to hear the phrase 'as McDavid goes, so do the Oilers' and for the most part, that's true. The offense revolves around him, he's arguably the best player in the NHL and if he has a less than stellar season, the Oilers are in trouble.
6. Draisaitl Complacency
It's not fair to say that Draisaitl is going to get lazy. He's shown no signs of doing anything of the kind since he entered the NHL, but he also signed a massively lucrative eight-year contract extension worth $68 million. There's always a bit of a concern that a player looks at numbers like that and feels they've got their money and reached their pinnacle.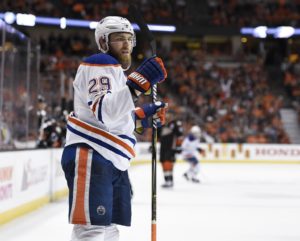 Draisaitl is the one player on this team who can take a little pressure off of McDavid's shoulders. He scored 77 points in 2016-17 and was top-ten in NHL scoring. If he does less than that this season, it means McDavid has to do more and Draisaitl will be viewed as the guy Edmonton overpaid.
That leads to a dilemma of sorts. Do you place Draisaitl on the second line as the center and let him run the show? The Oilers need two strong lines to be successful, but not playing with McDavid could mean a lower year of production individually. Or, do you keep him with McDavid and let them prove they're the most dynamic duo in the NHL?
5. A Cam Talbot Injury
It's imperative not to understate just how much the Oilers relied on Cam Talbot last season. He played in 73 of a possible 82 games, posted a .919 save percentage and a 2.39 goal against average on 2117 shots against. To give you some perspective, the next closest goaltender played seven fewer games and faced 65 fewer shots.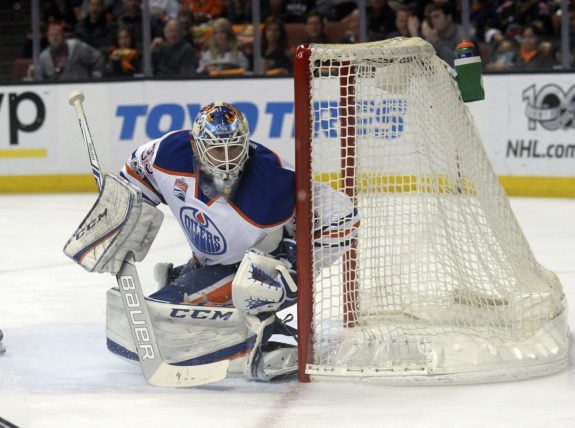 People in the organization feel Talbot has a shot to be just as good and if that's the case, that's fantastic news for the Oilers as a team. The only issue here is injury. Edmonton's backups were not very good and playing second fiddle to Talbot this year is a mostly unproven Lauren Brossoit.
The Oilers are already facing the reality that they overplayed Talbot last season. They enter this season understanding that Brossoit needs to get a least 15 games. If Talbot goes down for any lengthy period of time, that's a ton of pressure to put on a netminder that might not have the goods.
4. Russell Proving Naysayers Right
The Oilers placed a lot of faith in Kris Russell this summer when they signed him to a four-year extension worth $4 million per season. There were many who believed that to be a mistake.
With Andrej Sekera down to start the upcoming season, Russell can not only afford to drop his production in terms of what makes him likable (blocked shots and compete level) he has to step it up. Edmonton is going to try to pick up where they left off without a top-four group that's proven. Matt Benning may get the nod, or maybe the Oilers will look to Darnell Nurse. Perhaps the team even makes a last minute addition. Whatever the case, every scenario includes Russell bringing the goods.
3. A Right-Winger Doesn't Step Up
Of the five 20-plus goal scorers Edmonton employed last season, only one was a right-winger. Jordan Eberle was that player and he's no longer an Oiler. In his place is Ryan Strome and he's got a huge opportunity in front of him. But, what if he doesn't seize that opportunity?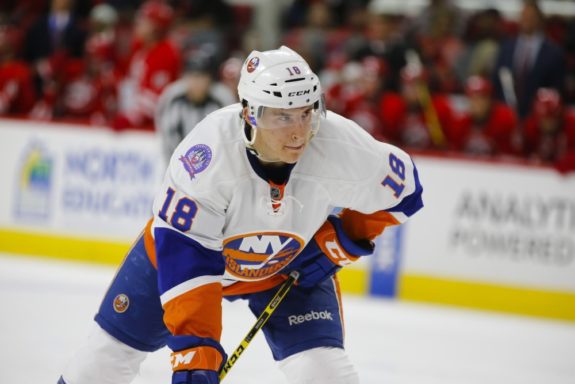 The Oilers will be faced with having to move a player like Ryan Nugent-Hopkins into an unfamiliar role or asking players like Anton Slepyshev, Zack Kassian, Drake Caggiula or Jesse Puljujarvi to step up and that's a tall order. As it stands right now, the right wing is an obvious weakness for the team and someone will need to step in and prove they can grab that top-line spot.
2. Lowly Special Teams
One of the reasons for the Oilers success last season was their success on special teams. Finishing fifth overall in the league with a 22.9% success rate, the success of the team on the man advantage was a sight for sore eyes. That said, the organization was merely average on the penalty kill finishing seventeenth in the NHL.
By most standards, the Western Conference in the NHL got stronger this summer. That should equate to more opportunities against. If the Oilers don't improve their statistics a man down, they could have problems. On the power play, Milan Lucic has to be as good if not better than he was last season and McDavid and Draisaitl need to capitalize on almost every opportunity. With the NHL aware of McDavid's speed and now one year more seasoned in the NHL, it's possible he's not on the receiving end of as many favorable calls (he was already being shafted).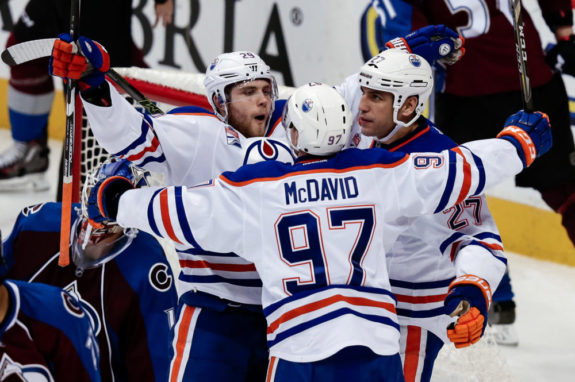 1. Injuries
Already discussed was an injury to Talbot. But, one shouldn't forget how lucky the Oilers were in general last season to go relatively injury free. The two biggest losses were forward Tyler Pitlick and defenseman Andrew Ference.
Ference was already done in the NHL and Pitlick, while unfortunate, was not a difference maker. Edmonton's top five offensive threats played all 82 regular season games. Three of their top-four defensemen lost a combined total of five games between them.
Any long-term injuries could be devastating.