According to Google, the word "catastrophe" is a noun that describes an event, which causes great, and often sudden damage or suffering. Simply put, had the Montreal Canadiens failed to sign P.K. Subban to a long-term contract this summer, catastrophic developments would have seemed increasingly plausible in the minds of many Habs fans.
Instead, and as you already know, Marc Bergevin elected to sign Subban to the richest contract in Montreal Canadiens history; chosing not to wait on a much publicized arbitration ruling. To this, I feel like now is a really appropriate time to tell you why I think Montreal's decision to retain Subban's rights for the next 8 seasons will undoubtedly pay dividends. But instead of actually providing you with 72 million reasons, I think ten will suffice.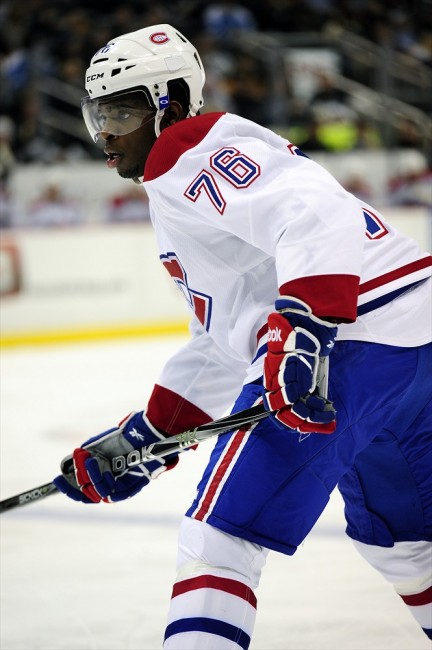 10. He's Got Style
As one of the league's most flamboyant players, P.K. Subban has developed somewhat of a reputation for dressing with much flare and enthusiasm. Specifically, the young man wears outfits that express sheer confidence and noise. These outfits not only express a great deal of style, they are also symbolic of the 24 year Old's on-ice creativity.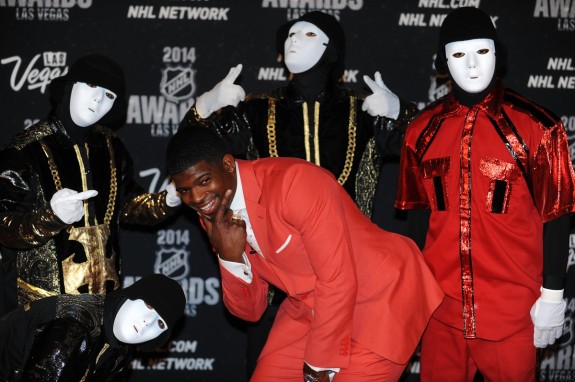 9. He's Electrifying
Very rarely do players who are entertaining like P.K. come around. When he hops over the boards, or has the puck on his stick, fans in every arena recognize that something special could happen at any given moment. There might be certain risks to Subban's game, but there is no denying that he puts fans on the edge of their seat. Players like Subban are not only a pleasure to watch, they also attract spectatorship and enthusiasm.
8. He's Young
At the ripe age of 24 years old, it is probable that P.K. Subban still has his best years ahead of him. After already representing Team Canada at the 2014 winter Olympics, and winning his first Norris trophy in 2013, the prospect of Subban reaching higher levels of excellence should excite the Canadiens and their fan base.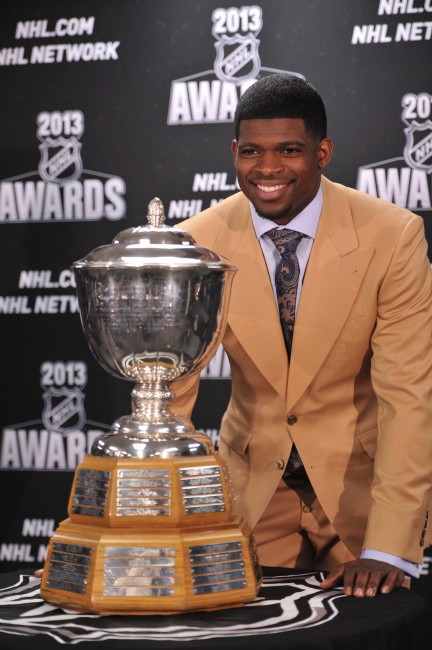 7. When the Chips are Down, P.K. Doesn't Fold
As has been seen in the midst of controversy, P.K. Subban has proven that he can play his best during such adverse times. For instance, following many racial taunts and heckles from Bruins fans on twitter during the 2014 Stanley Cup playoffs, Subban let his game do the talking by scoring 7 points in 7 games. As well, P.K. Subban seems to deliver his most impressive performances when the Canadiens down in a game, or facing elimination in a series.
6. From Cocky & Confident, to Humble & Confident
Over the years, and thanks to Don Cherry and the good people over at Hockey Night in Canada, P.K. Subban's confident personality has been painted in a more negative light. Nevetherless, and whether Subban had or didn't have an excessively cocky attitude, he has undoubtedly made a conceded effort in recent years to walk a finer line with goal celebrations and "on-ice antics." Perhaps, Michel Therrien deserves some credit for this. I don't actually expect anyone to give it to him though.
5. Survived Tremendous Highs & Infamous Lows in Montreal
Since breaking in the with the Canadiens during the 2010 playoffs, P.K. Subban has seen what Montreal can be like during extended playoff runs, and he has also survived the low points of a last place finish in 2012. From these contrasting experiences, Subban has a pretty good understanding of Montreal and what the city's expectation levels are like.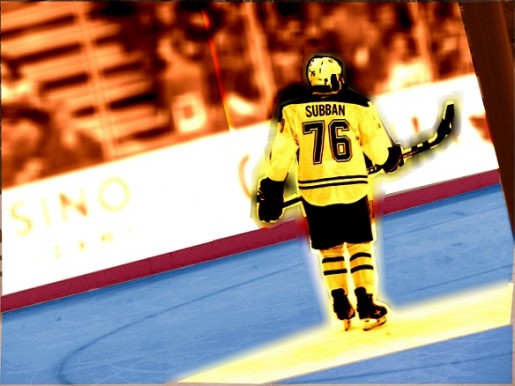 4. The Bigger the Moment, the Bigger P.K. Performs
Whether we're talking about his performances at the 2008 and 2009 world juniors, or his performances in big games at the NHL level, it appears as though Subban thrives under the microscope. P.K. has repeatedly shown a dramatic flare by scoring timely game winning or game tying goals.
3. The Sky Is The Limit
You can't teach "drive." When a player has drive the way P.K. Subban does, you just can't put a ceiling over what he could realistically achieve in his career. Not only is P.K. driven, but P.K. comes to work every single summer, and every single day with a mission; to get better.
2. P.K. Wants to be a Montreal Canadien
We can talk all day about how well P.K. Subban skates, or about how great his slap shot is, but one of the biggest motivations for retaining his rights should have been to secure a superstar player who genuinely cares about the rich history and tradition that comes along with being a Montreal Canadien.
1. He's a Winner
There you have it. The most crucial reason for awarding Subban an 8-year contract is pretty simple. He wins. Or as Charlie Sheen would put it: he wins here, and he wins there. As if his two world junior gold medals, and his Olympic gold medal don't provide enough evidence to this claim, Subban exhibits a winning attitude off the ice as well. We see this when he deals with media, and we see this by his many overtures to do charity work in communities in and around Montreal. P.K. is a superstar, folks.
To think that his price tag should suggest otherwise is not only naïve and ignorant, it is simply wrong.