Christmas time is a relatively happy time and season for most people unless you are a fan of the Colorado Avalanche. Comfortably holding down the league's worst record, the Avalanche seem to be in need of any help they can get going forward.
Here is my plea as both a fan and a writer to the man in red and white for the boys in burgundy and blue this holiday season. With three little requests for Santa for the rest of the year, I hope the Avalanche's terrible play so far has not landed them on the naughty list, as they need any help they can get. Here are the three small wishes I have for the young team:
A Better Chance at Nolan Patrick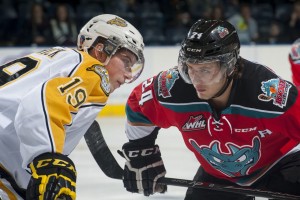 Currently ranked last in the NHL in total points, it is certainly not too early in the season for every fan and player of Colorado to admit this year is a wash. With multiple unexpected team-wide struggles up and down the roster leading to a lack of success, it seems the Avalanche may want to look at the Toronto Maple Leafs from a season ago and take nearly the same fire sale approach (11 total trades) as they push for the worst overall record and best chance at the first overall draft position, and Nolan Patrick.
Patrick is currently ranked first in the 2017 NHL Central Scouting rankings and is a gifted scoring centreman with the Brandon Wheat Kings of the Western Hockey League. The Avalanche are currently the strongest at the centre ice position with Nathan MacKinnon and Matt Duchene occupying their top two lines.
But a third centreman with elite talent like Patrick's could lead to a deal of Duchene or another high-value offensive piece, in exchange for good or elite talent in one of their other extremely weak positions such as their current defence on the roster.
While it is wishful thinking, this is one of three things I ask for this Christmas and at this rate, it seems as if it could very well be a reality by season's end.
Any Type of Goaltending Consistency
Currently the eight worst in the NHL with 98 goals against and a league low 65 goals for, the Avalanche came into 2016-17 expecting to be led by what seemed to be an extremely strong goaltending tandem in veteran starter Semyon Varlamov and young Calvin Pickard.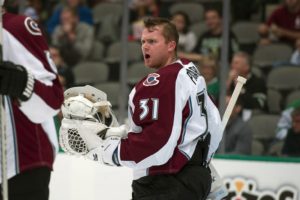 The two goaltenders average a combined embarrassing .905 save percentage which ranks them 47th (Varlamov) and 52nd (Pickard) among all goaltenders.
Varlamov's inconsistencies can be summed up best by his performances on the weekend of December 10th and 11th. On the Saturday night against the Montreal Canadians, Varlamov allowed six goals on 16 shots.
Not 24 hours later Varlamov took the reigns again starting against the high-flying Toronto Maple Leafs and putting on an absolute masterpiece of a performance in a 52 save 2-1 victory.
Calvin Pickard on the other hand, started the season relatively strong — looking like this may be the year he finally dethrones Varlamov as the Av's starter. As the season has worn on it seems the Avalanche's overall weak play has carried over into Pickard's play. In his last six starts, Pickard has managed to record an above .900 save percentage in only one game and has allowed four or more goals in four of the six.
Colorado's goaltending has been worse than expected. Here's how you quantify that: https://t.co/GwvupCAE5W

— Mile High Hockey (@MileHighHockey) December 16, 2016
With the expansion draft looming at season's end and a pair of talented goaltenders who are under performing, the Avalanche seem more lost than ever when it comes to having a reliable starter; one they can trust night in and night out. Luckily due to his young age of 24 and high potential upside it seems Pickard has the upper hand going forward past this season.
As the final 50 or so games play out fans can hope one of the two underperforming goalies will start to show signs of life and give confidence going into future games between the pipes.
Trade the Veterans for Anything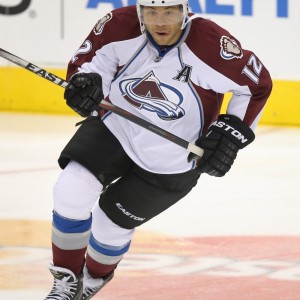 As mentioned earlier, the Avalanche could do well by taking a page out of the Toronto Maple Leafs book from a season ago when they traded what seemed to be anyone and everyone with veteran status for any help they could get in the future. This strategy led to the Leafs winning the season's end draft lottery and gaining their newest superstar, Auston Matthews.
The Avalanche currently have multiple veteran names that they would be able to move for picks or prospects. None stick out more than 39-year-old veteran right-winger Jarome Iginla. At the moment Iginla currently holds a no-trade clause but has stated to the media that he is willing to waive said clause if it means playing for a contender.
For the Avalanche the time has come where they have juiced out basically all they can from the one-time superstar who joined the team in 2014. With a strong shot which has led to 614 career goals and 1280 career points, Iginla offers a veteran presence that could still very much help a team in need of one or two reliable more scoring pieces.
Jarome Iginla was honored tonight for hitting 1,500 games played.

Check it out! pic.twitter.com/N1MHbMqTJN

— Colorado Avalanche (@Avalanche) December 15, 2016
With the team needing to focus on the future, moving Iginla for draft picks makes the most sense for the Av's although many fans would have liked if management would have done so a bit earlier while Iginla's trade value was still much higher. With only eight points so far this season Iginla's better days are sadly behind him, but he should still be able to get the Avalanche some sort of value.
Other veterans, as well as underperforming youngsters like Mikhail Grigorenko, will be subject to trade talks once the February 28th trade deadline comes around and the hope will be that the Avalanche can get as much value as possible as they build for future years, rather than the current season. We can only hope! And wish!