This morning, the Ottawa Senators twitter account sent out a very important reminder about the significance of December 6th:
Video: Look back at a special date in #Sens history, Dec. 6, 1990, when Ottawa was awarded an NHL franchise: http://t.co/h6nYv13a

— Ottawa Senators (@Senators) December 6, 2012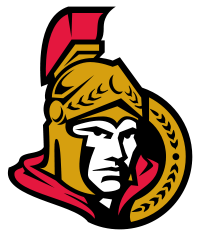 On this date 22 years ago, the city of Ottawa (along with Tampa Bay) was awarded a conditional NHL franchise, marking the return of professional hockey to Canada's capital city.
The reinstitution of the Senators nickname restored the tradition of the previous incarnation, a team that had been named Canada's greatest team of the first half of the 20th century after winning 11 Stanley Cups between 1903-1927.
Many in the hockey world are hoping that December 6th will also be known as the day in which the 2012 NHL lockout came to an end. But before the meetings start and everyone enters into a tizzy about the slightest of developments (ie: the setting up of a podium), let's all take a moment to remember the initial joy of hearing that a team was coming back to Ottawa.
Do you remember where you were when you heard the news? Me, I was walking through the Walter Baker Centre after school and heard the special news bulletin via MAJIC 100. Pretty exciting news for a 10-year old hockey fan.
Feel free to share your own memories in the comments section below.
Follow Ian on twitter for more hockey updates & commentary.