So we've finally reached a point on the calendar where fans can legitimately say they have NHL withdrawal.  For those fans reeling from the latest NHL lockout, in the words of Paul Simon, "There must be 50 ways to leave your lover." This upcoming weekend here's some advice for fans.  "Just slip out the back Jack.  Make a new plan Stan.  You don't need to be coy, Roy.  Just listen to me.  Hop on the bus, Gus.  You don't need to discuss much.  Just drop off the key, Lee.  And get yourself free."  Why do I suggest these things as pertaining to hockey, in the form of a Paul Simon song?  Because this weekend in North America, the American Hockey League begins its 77th year of operation.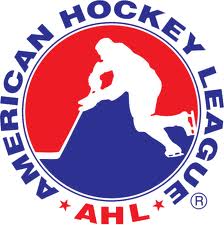 That means rather than straining and scouring your laptop for games or racking up frequent flyer miles overseas, all one has to do is take a quick hop, step, and a jump to the nearest AHL rink.  Although this may take some creativity by my friends on the West Coast, for the most part, fans can get back to watching live professional hockey.
What's on the docket for this weekend's slate of games?  Let's take a look at the matchups around the "A."
Dropping the puck first on Friday, the Milwaukee Admirals (Nashville Predators) and Grand Rapids Griffins (Detroit Red Wings).  No, it's not quite "Hockey Town" the two Midwest Division foes will go toe to toe.  Last season the Ads were second in the Midwest, qualifying for the playoffs, while the Griffins, playing in the North Division, finished fourth and out of the playoffs.  If you've seen the Red Wings play in any NHL barn other than Joe Louis Arena, you'd know that their fans travel quite well.  Hence it stands to reason that a solid contingent will make their way 158 miles west.  Oh and if you're looking to see some great defence, Jonathon Blum and Brendan Smith will be featured in this one.
Manchester Monarchs (Los Angeles Kings) at Providence Bruins (Boston Bruins).  The top minor league affiliates of the last two Stanley Cup Champions, will square off in a battle of Atlantic Division and New England rivals.  They'll drop the puck in Providence, home of the 2012-13 AHL All-Star Classic.  Last season the Monarchs placed second in the Atlantic and qualified for the playoffs.  Providence however finished fourth and missed the postseason for the third straight year.  Given the B's are the lone NHL club in New England, the baby B's figure to draw even bigger this year.  Plus, Boston is just a mere 50.3 miles from Providence.  If you're an L.A. fan and want to check out AHL Live, Jordan Nolan and Slava Voynov will be suiting up for the Monarchs.
Syracuse Crunch (Tampa Bay Lightning) at Rochester Americans (Buffalo Sabres).  An intra-conference but inter-state rivalry, the Crunch head west on the Thruway to clash with the Amerks.  In 2011-12, Syracuse as an Anaheim Ducks affiliate, finished fourth in the East Division but was able to wrap up a playoff spot on the final day of the regular season.  Meanwhile, last season saw Rochester and Buffalo rekindle their love affair, as Rochester finished second in the North Division and reached the playoffs.  This year the Crunch will affiliate with their fifth parent club, in the Tampa Bay Lightning, meaning many of the players from the defending Calder Cup Champion Norfolk Admirals, will suit up for Syracuse.  Plus the club will sport a new logo to go along with a new era of hockey in the 'Cuse.  The Crunch will also feature Cory Conacher and Mike Angelidis.  On the Rochester front, the club plans on cracking out their old red sweaters for some contests this season.  Sabres fans making the 74.4 mile trek might recognize some of these names; Marcus Foligno, Luke Adam, Cody Hodgson, Brayden McNabb and T.J. Brennan.
Bridgeport Sound Tigers (New York Islanders) at Connecticut Whale (New York Rangers).  From the parent club New York rivals to the Northeast Division rivals in Connecticut.  For the record I have no idea what a Sound Tiger is.  Oh and congrats and crank up the Brass Bonanza Hartford, once again you have the highest level of hockey back in your town.  Well sort of.  Kind of like Whale is almost but not quite Whalers.  But I digress.  Last year Bridgeport topped the Northeast Division, making the playoffs.  Finishing just behind them and also getting into the postseason, along with knocking them out in the first round, Connecticut.  Perhaps most interesting of note, Chris Kreider will be suiting up for the Whale.  If you're in New York and looking to hit up an NHL barn, albeit an old one, Hartford is just 119 miles off the beat and path.
Oklahoma City Barons (Edmonton Oilers) at Lake Erie Monsters (Colorado Avalanche).  Perhaps the most bandied about team as stacked rosters go, OKC looks really exciting with the "Kids 'n Hall" line, of Ryan Nugent-Hopkins, Jordan Eberle and Taylor Hall, plus Justin Schultz.  If only the Monsters had Gabriel Landeskog, even I'd make the trip to Cleveland for this one.  Lake Erie will sport new jerseys this season though.  As for last year, Oklahoma City topped the West Division, only to fall to the Toronto Marlies in the Western Conference Final.  Meanwhile, Lake Erie placed third in the North Division but missed out on the playoffs.  For Cleveland, seeing some of these names should be a nice diversion from the Browns, Cavs and Indians.
Worcester Sharks (San Jose Sharks) at Norfolk Admirals (Anaheim Ducks).  For the first time, the city of Norfolk will raise a championship banner.  Granted they have a new affiliation with Anaheim but at least the fans will get to enjoy it, even if the players who were there last year won't.  Last season the Admirals won the East Division, had the best overall record and defeated the Marlies to win the Calder Cup.  Worcester on the other hand, finished last in the Atlantic Division and missed the playoffs.  Players of note that will suit up for Norfolk, Nate Guenin, Brandon McMillan, Kyle Palmieri, Peter Holland and Jay Rosehill.  Experienced player Worcester will sport include, James Sheppard, Tim Kennedy, John McCarthy, Frazer McLaren, Jon Matsumoto, Bracken Kearns, Matt Pelech and Alex Stalock.
Peoria Rivermen (St. Louis Blues) vs. Abbotsford Heat (Calgary Flames).  The final contest of Friday night openers will take place in the AHL's western most city of Abbotsford.  Last year Peoria finished fourth in the Midwest Division and wound up out of the playoffs.  Conversely, Abbotsford placed second in the West Division, eventually bowing out in the second round of the playoffs.  If you live in an NHL city in Western Canada, the Heat may be your best bet for AHL action.
On Saturday there are a few repeat matchups, including Oklahoma City and Lake Erie, Worcester and Norfolk and Peoria and Abbotsford.  Another game involving teams chronicled above, Providence at Bridgeport.  Teams not playing Friday, that open up on Saturday include, Toronto, Albany, Hamilton, Portland, Adirondack, St. John's, Springfield, Wilkes-Barre/Scranton, Binghamton, Hershey, Rockford, Chicago, Texas, San Antonio, Charlotte and Houston.
Rochester Americans (Buffalo Sabres) at Toronto Marlies (Toronto Marlies).  Fans in Canada can also catch this one on Sportsnet One.  This matchup features the top two clubs of the North Division from a year ago.  Toronto defeated Rochester in the playoffs last season and reached the Calder Cup Final, before falling to Norfolk.  Maple Leafs fans don't have to travel far to see their promising Marlies.  Perhaps the most significant signing of note for Toronto was that of AHL star veteran Keith Aucoin.  Other players who were thought to have a chance at sticking with the Leafs include, Ben Scrivens, Jake Gardiner, Nazem Kadri, Leo Komarov and Korbinian Holzer.  If you're looking to get your fix of everything Marlies, I'd also recommend you check out Maple Leafs Central, part of The Hockey Writers Network.
Manchester Monarchs (Los Angeles Kings) at Albany Devils (New Jersey Devils).  In what marks the 20th season of AHL hockey in downtown Albany, the opener will feature a rematch of sorts between the top affiliates of the two clubs who played for the Stanley Cup last spring.  Well, okay not quite.  However, Albany which finished last in the Atlantic Division in 2011-12 and out of the playoffs, should sport an intriguing roster.  Thought to be in New Jersey but skating back in Albany are Adam Henrique, Jacob Josefson and Mattias Tedenby.  Also wearing the "A" horns and tail are Adam Larsson and Bobby Butler.  For those "Devils Army" members in Newark, it's only a 144 mile jaunt from Newark to Albany.  Additionally, be on the lookout for my coverage of the A-Devils and the rest of the AHL on THW Combine, in the coming days, weeks and months ahead.
Hamilton Bulldogs (Montreal Canadiens) at Grand Rapids Griffins (Detroit Red Wings).  Last season the Bulldogs finished fourth in the North Division and missed the playoffs.  While this contest is at Grand Rapids, if you're a Habs fan looking to catch a game in Hamilton, it's a 611 kilometer drive.  Interesting players of note include, Nathan Beaulieu, Jarred Tinordi, Brendan Gallagher, Louis Leblanc and Gabriel Dumont.
Portland Pirates (Phoenix Coyotes) at Adirondack Phantoms (Philadelphia Flyers).  Depending on what happens with the continually delayed arena project in Allentown, PA, this may or may not be the final season of Phantoms hockey in Glens Falls.  Which would be too bad, as they do have an intimate setting and fervent fan base, even if their arena is something out of the disco era.  What they'll also have is a flurry of reinforcements from Philadelphia.  They'll have Brayden Schenn, Sean Couturier, Eric Wellwood, Harry Zolnierczyk, Erik Gustafsson, Oliver Lauridsen, Brandon Manning and Danny Syvret.  Although they finished tied for third in the Northeast Division and out of the playoffs last year, they did have a nice start to the campaign with a lot of these same players.  Last season the Portland Pirates in their first year as a Coyotes affiliate, finished third in the Atlantic Division and much like Adirondack, just barely missed out on the postseason.  This year will also mark season number 20 of the Pirates in Portland.  A few prospects of note who will suit up for Portland include, Oliver Ekman-Larsson, Chris Brown, Mark Visentin and Brandon Gormley.
St. John's IceCaps (Winnipeg Jets) at Springfield Falcons (Columbus Blue Jackets).  As much fun as the city of Winnipeg had upon its return to the NHL, one could argue the city of St. John's had an even more jubilant return to the AHL.  In 2011-12, the IceCaps won the Atlantic Divison and reached the Eastern Conference Final.  St. John's roster will include some interesting names, Alexander Burmistrov, Chris Carrozzi, Ben Chairot, Patrice Cormier, Jason Gregorie, Carl Klingberg, Julian Melchiori, Eric O'Dell, Will O'Neill, Edward Pasquale, Zach Redmond, Cody Soland Ivan Telegin.  On the other side, Springfield finished with a winning record last season and ended up tied for third in the Northeast Division.  With players such as Andrew Joudrey, Cam Atkinson, Cody Bass, Ryan Johansen, Tomas Kubalik, Ryan Russell, Tim Erixon and John Moore, Springfield could be well on its way to making the playoffs for the first time since 2002-03.
Wilkes-Barre/Scranton Penguins (Pittsburgh Penguins) at Binghamton Senators (Ottawa Senators).  This matchup pits the two East Division rivals.  In 2011-12 the Pens reached the playoffs for the tenth consecutive season, finishing second in the East Division.  On the other side of the spectrum, the B-Sens were fresh off their first Calder Cup title but finished fifth in the East Division and out of the playoffs.  Once again, the baby Pens have an experienced lineup, with names such as, Philippe Dupuis, Riley Holzapfel, Warren Peters, Trevor Smith, Benn Ferriero, Dylan Reese, Eric Tangradi and Brad Thiessen.  As for Binghamton, their lineup will boast the following players, Mark Borowiecki, Patrick Wiercioch, Eric Gryba, Frederik Claesson, Ben Blood and Robin Lehner.  For you folks in Ottawa, it's about 430 kilometers from Ottawa to Binghamton.
Hershey Bears (Washington Capitals) at Syracuse Crunch (Tampa Bay Lightning).  Yet another East Division matchup.  Last season the Bears finished just ahead of the Crunch, third in the East Division.  Hershey is sporting a new jersey and logo for its 75th year in the AHL.  It should be an interesting dynamic with new Caps bench boss "co-coaching" with Mark French in Hershey.  Starring for the Bears this season, Braden Holtby, Alex Berry, Cameron Schilling and a slew of AHL vets, such as Matt Clackson, Jon DiSalvatore, Jon Kalinski, Boyd Kane, Ryan Potulny and Jeff Taffe.  As always the expectations are high in Chocolatetown.  For you Caps fans looking to catch a Bears game this season, that's a 132 mile trip.
Rockford IceHogs (Chicago Blackhawks) at Chicago Wolves (Vancouver Canucks).  For those of you maybe not as well versed with AHL affiliations, Rockford is affiliated with Chicago and Chicago is affiliated with Vancouver.  Got it?  Got it.  Last season the Wolves took the Midwest Division, in their first year as a Canucks farm club.  While Rockford finished at the opposite end of the spectrum, last in the Midwest.  Some interesting players to watch for Rockford, Kyle Beach, Wade Brookbank, Marcus Kruger, Jimmy Hayes, Brandon Bollig, Andrew Shaw, Nick Leddy and Brett Lebda.  Meanwhile the Wolves should boast Andrew Ebbett, Alex Friesen, Derek Joslin, and Eddie Lack.  Chicago fans can get an early look at their Wolves and future Blackhawks.
Texas Stars (Dallas Stars) at San Antonio Rampage (Florida Panthers).  A battle of Texas teams, last season the Stars finished last in the West Division, while the Rampage reunited with the Panthers, finished third in the West Division and lost in the second round of the playoffs.  This season the two will play in the new AHL South Division.  This season the Stars have some high hopes in Austin.  There are big expectations surrounding Jack Campbell, Jamie Oleksiak, Alex Chiasson Patrik Nemeth Reilly Smith and Austin Amith.  Looking at the Rampage roster, there's Francois Bouchard, Andre Deveaux, Jean-Francois Jacques,  and Casey Wellman.  If you're a Dallas fan looking to catch this one, it's a 278 mile drive or if you're looking to make some games in Austin, that's a shorter 199 mile drive.
Charlotte Checkers (Carolina Hurricanes) at Houston Aeros (Minnesota Wild).  Another duel between new South Division rivals.  Last season the Checkers shifted over to the Western Conference and finished third in the Midwest Division, just missing the postseason.  Meanwhile, a year after being the runner up, Houston finished fourth in the West Division and lost in the first round of the playoffs.  While there was a lot of noise surrounding the possible assignment of Jeff Skinner to the Checkers, (he has still yet to report), Charlotte still has a good deal of players to get excited about.  Back in the fold for Charlotte, Jerome Samson, Zach Boychuk, Drayson Bowman, Justin Faulk, Justin Peters, Zac Dalpe, Dan Ellis, Chris Terry, Jeremy Welsh, Riley Nash, Brett Bellemore, Jared Staal and Nicolas Blanchard.  On the opposite end, no Zach Parise won't be playing in the AHL this lockout, but the Aeros will have some reinforcements.  There's Mikael Granlund, Marco Scandella, David McIntyre, Carson McMillan, Jarod Palmer, Drew Bagnall, Matt Hackett, Steven Kampfer and Kyle Medvec.
Rounding out the weekend schedule on Sunday, St. John's at Connecticut, Adirondack at Springfield, Lake Erie at Toronto, Rockford at Chicago, Houston at San Antonio and Charlotte at Texas.
That's the full slate of contests for the opening weekend of the AHL.  So if you're lucky enough, check out your team's NHL affiliate or the AHL club nearest to you.
Michael Gwizdala covers the New York Islanders for The Hockey Writers. Michael is also an Associate Producer at WNYT NewsChannel 13. Additionally, Michael was once a Media Relations intern for the AHL Albany River Rats. Michael is a graduate of The College of Saint Rose in Albany, NY.