Don't give up on him yet. Looks like things are finally coming around for Ales Hemsky.
After a terrible start to the 2014-2015 season, Hemsky seems to be returning to the player the Dallas Stars hoped to get when they signed the then 30-year-old to a big contract in the summer. Even though he continues to be plagued by some questionable mistakes, his play and production have greatly increased over the last month or so.
Hemsky's Arrival and Expectations
The Stars signed Hemsky to a three-year, $12 million contract on July 1. His former teammate, Jason Spezza, was on a media conference call about his recent trade to Dallas when he found out about Hemsky's arrival to the lone star state as well. Spezza was excited to be reunited with Hemsky after they quickly developed chemistry and produced impressively for 20 games with the Ottawa Senators. Hemsky registered 17 points in that span.
The idea was that Hemsky could fit on the right wing of either the first or the second line and could provide a steady offensive threat with Spezza or Tyler Seguin as his center. Unfortunately, he didn't seem to click with either player out of the gate this season. It took Hemsky 22 games before he scored his first goal in victory green. The Stars scratched Hemsky three times already this season.
Hemsky's play with and without the puck was just as troublesome as his low production. He wasn't much help on defense. In Lindy Ruff's system, a lot of defensive help is expected from all three forwards, but Hemsky struggled with that. His back-checking was tough to watch. His turnovers, bad passes and missed clearing opportunities in the defensive zone were plentiful and frustrating.
It is clear Hemsky has plenty of speed and skill (as shown below in his highlight reel first goal for the Stars). He can fly up and down the ice. He can deke and stickhandle through traffic, and he has a strong shot. He just couldn't get it all together to work in his favor. Too often, he would fly down the wing and take a shot from a bad angle. He would constantly go behind the net and send a centering pass to no one.
Thankfully for the Stars, he's been able to limit his mistakes and increase his production as the Stars try to climb back into a playoff spot. He spent a little time on the first line, but he has established himself on the second line. The line of Hemsky, Spezza and Erik Cole has the strength of allowing Spezza to dish the puck to either of the two wingers who love to fly down the wings and rip a hard shot on net.
Behind the Improving Numbers
In 43 games this season, Hemsky has tallied seven goals and 18 points, far from his career highs of 23 goals and 77 points. His 18 points are tied for ninth on the Stars with rookie defenseman John Klingberg. His -5 rating is the third-worst on the team. Not exactly what the Stars hoped for. The good news is he has trended very well recently.
Hemsky has four points in his last six games and 10 points in his last 15 games. He has only registered a minus rating once in his last 18 games compared to six times in his first nine games of the season. Nearly a third of his shots this season have come in the past 15 games.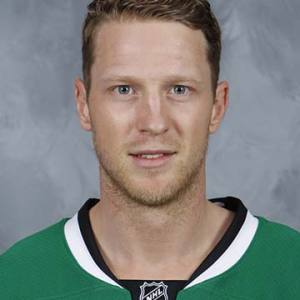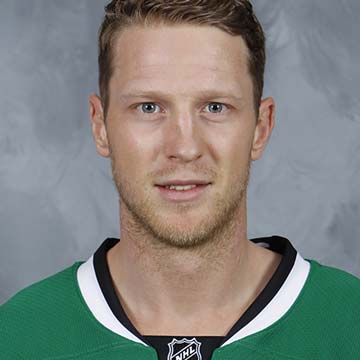 One more thing the Stars need Hemsky to pick up on is power play production, but that goes for the team as well. He has yet to register a power play goal this season. Though he is on the second unit, Hemsky possesses the qualities to produce more with the man advantage.
Hemsky has been better defensively of late. Though he continues to make some questionable passes and centering feeds, he has limited his mistakes and he has been able to pick his spots and find himself in the right place at the right time more often. He still shows glimpses of his tremendous speed and puck handling skills, but he does so with more confidence.
Nearly the entire team has improved over the course of the season, but it is good to see a player who was brought in with such high hopes and a big contract to finally return to form. Secondary scoring has been a big reason for Dallas' success of late. The Stars can't simply ride Seguin and Jamie Benn to the playoffs, so seeing Hemsky pick up his play is an encouraging sign for the Stars as they fight to return to the playoffs.