It was a difficult season for the Anaheim Ducks. Their 23-47-12 record marks the lowest in franchise history, and their last-place finish gives them a 25.5 percent chance at landing the top spot for the 2023 NHL Draft. Even if Anaheim doesn't succeed in the Connor Bedard sweepstakes, they're guaranteed to draft within the top three and will walk away with another blue-chip prospect in the system.
Related: Ducks 2022-23 Superlatives: Foward Edition
---
Latest News & Highlights
---
Before we get excited about new players joining the Ducks, let's take a look at some superlatives from the 2022-23 season. For better or worse, these players had a significant role in shaping the year that was. After covering the forwards last week, we'll turn our attention to the defense. As you can imagine, there aren't a lot of positives to take from a defensive group that surrendered a league-worst minus-129 goal differential.
Best Defenseman: Cam Fowler
There wasn't significant competition for Anaheim's best defenseman this season. Cam Fowler was just about the only reliable option on the blue line every night for the Ducks. The 31-year-old appeared in all 82 games for the first time since 2011-12 (his second season) and led the defense in 5-on-5 and power play minutes. This is also the second consecutive year he's set new career highs in assists (38) and points (48).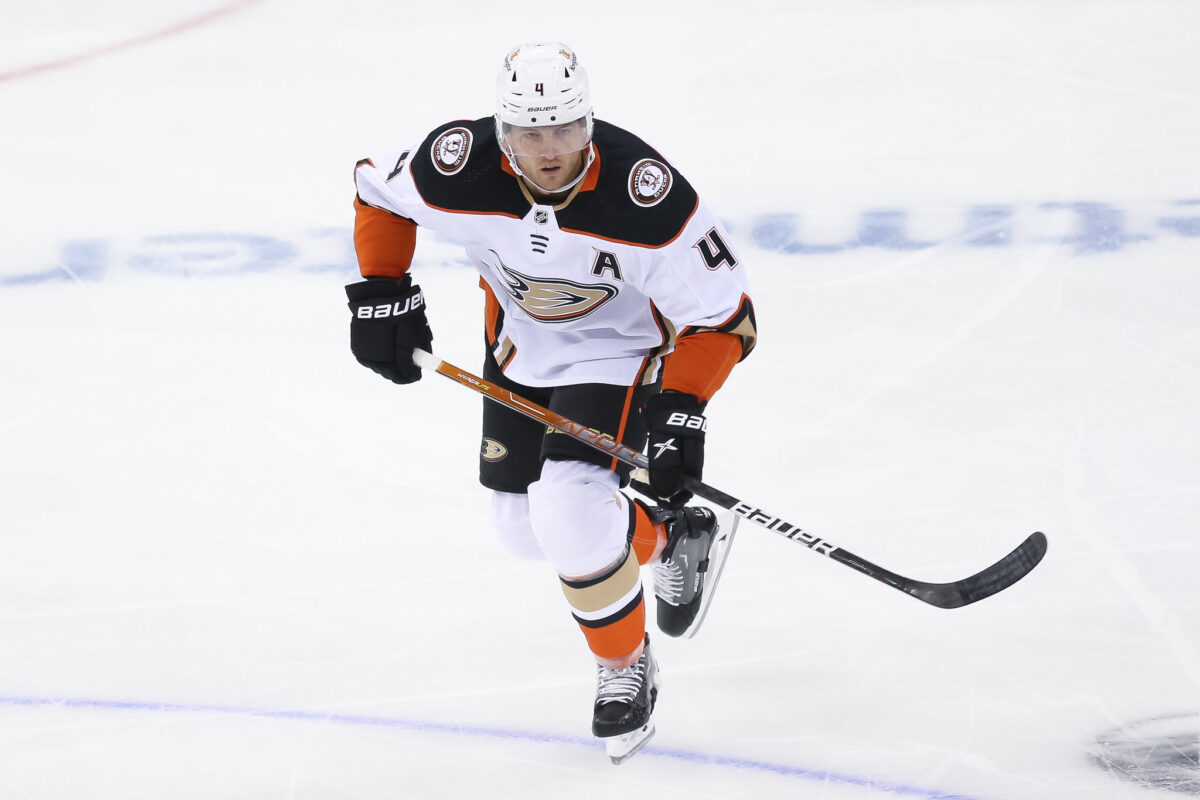 Fans of the Ducks from before this season would have pinned Fowler as more of an offense-oriented defenseman. But with defensive stalwarts Hampus Lindholm and Josh Manson gone and replaced by the likes of Kevin Shattenkirk and John Klingberg, the bulk of the tougher minutes became Fowler's responsibility. He would often anchor top pairings alongside depth defensemen (his most common partners were Dmitry Kulikov and Scott Harrington) or defensive liabilities (his next two most common partners were Shattenkirk and Klingberg). The results were often disastrous, but it's hard to pin the blame on him specifically. With a handful of young defensemen in the pipeline, Fowler will be a stabilizing veteran presence in the coming years.
Worst Defenseman: Nathan Beaulieu
Despite only appearing in 52 games, Nathan Beaulieu's first year in Anaheim is one of the driving factors for their favorable odds in the upcoming lottery. The numbers while he was on the ice at 5-on-5 are astounding — 39.45% Corsi for percentage, 38.81% expected goals for percentage, and 38.92% shot for percentage — all suggest he spent most of the time buried in his defensive zone. He was also a part of Anaheim's much-maligned penalty kill, conceding 22 goals in 117 short-handed minutes. Things weren't much better for him in the offensive zone, where he only chipped in four assists. He hasn't scored a goal since the 2019-20 season.
Perhaps the most frustrating part of Beaulieu's year is that it was almost unnecessary. He was initially signed to a professional tryout offer (PTO) in September, but a pre-season injury to Urho Vaakanainen opened the door for a roster spot, and he signed to a one-year deal. Jamie Drysdale's injury in the early weeks of the regular season then created an opening in the nightly lineup for Beaulieu.
Biggest "What Could Have Been": Jamie Drysdale
One of the most deflating parts of Anahiem's worst season in franchise history was losing Jamie Drysdale early in the season. The 20-year-old Drysdale appeared in only eight games before undergoing surgery for a torn labrum.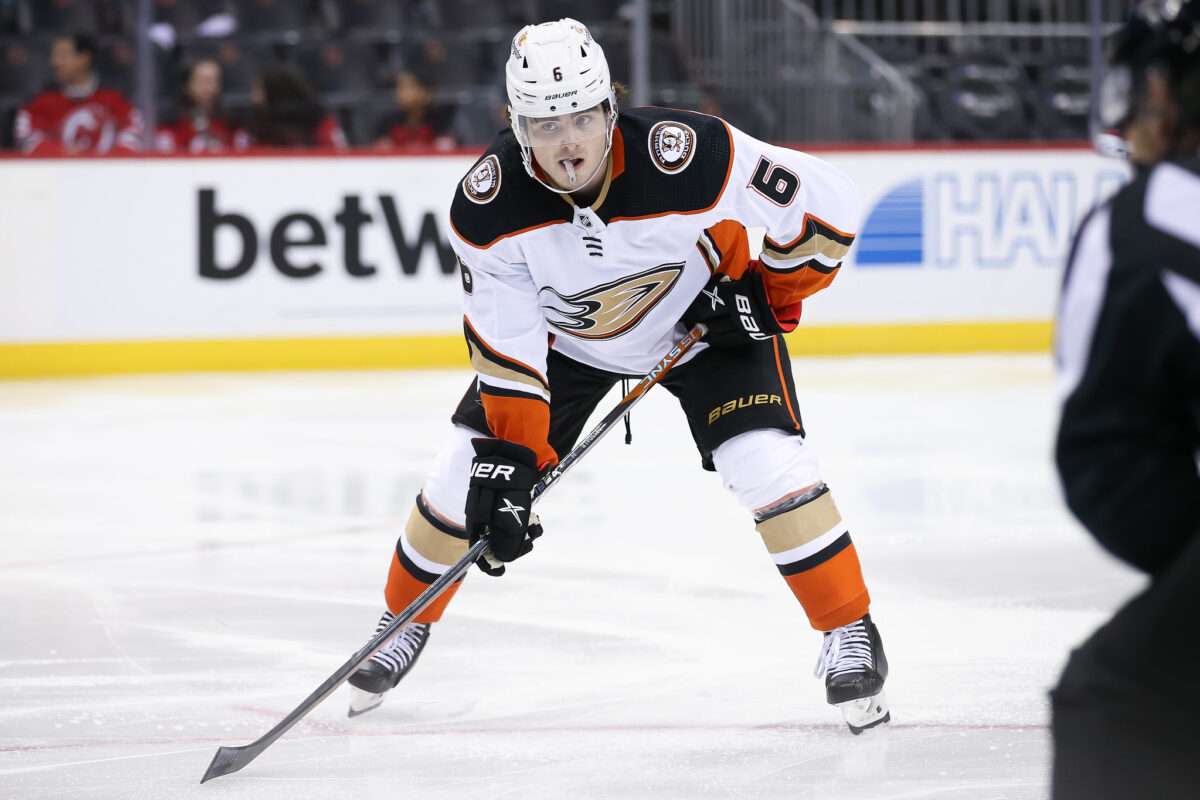 Anaheim was 1-6-1 with Drysdale in the lineup, and I'm not about to suggest his presence would have fixed all of their defensive woes. But this was supposed to be a significant year in his development, and missing 74 games is a disappointing setback. With several defensemen playing on expiring contracts, I predicted Drysdale would lead the Ducks' blueliners in assists. Instead, we'll have to wait until next year for his breakout campaign.
Most in Over Their Own Heads: Simon Benoit
A year ago, Simon Benoit was one of the few feel-good stories for the Ducks. After a few seasons of waffling between Jacob Larsson and Josh Mahura at the bottom of the depth chart, the undrafted Benoit outperformed both of them to find a regular spot in the lineup. After 159 American Hockey League games and six games of NHL experience before 2021-22, he appeared in 53 games. He appeared in 78 games this season, and he doubled his previous career-high in points with 10.
The path from an undrafted camp invite to becoming an NHL regular is a testament to Benoit's tenacity and perseverance. But he has even acknowledged that staying in the league is the hard part. He is still a bit raw, and he would be better served developing on a bottom pair with a more stabilizing veteran presence. Instead, the composition of the Ducks' lineup had him playing more of a shutdown role, playing the second-most minutes at 5-on-5 and leading the team in penalty-killing minutes.
On the one hand, it's understandable — at 6-foot-3-inches and unafraid to throw his body around — Benoit's style of play fits the bill of a minute-eating defenseman that, at his best, can remind you of Josh Manson's days in Anaheim. The problem is consistency, and being paired with defensive liabilities like Shattenkirk and Klingberg only compounds the issues. As a result, he would bleed high danger chances, including a paltry 33.72% high danger chance for percentage and an even worse 27.69% high danger goals for percentage (for both statistics, 50% would be breaking even, anything less means he gives up more chances than he is a part of). The defense will get an overhaul in the offseason, and the hope is that next year's unit will be more conducive to Benoit's development.
Stay tuned for more offseason Ducks content, including player reviews and potential draft targets.
Statistics courtesy of Natural Stat Trick.