There is a glaring trend among the Stanley Cup champions of the past 20 years: elite, game breaking defensemen. Game breakers come in various forms: some shut down the opposition's offense (Chris Pronger, Scott Stevens, Zdeno Chara), while others control the pace of the game with the puck on their stick (Scott Niedermayer, Nicklas Lidstrom, Drew Doughty).
The record speaks for itself: of the past 20 Stanley Cup Champions, 13 of them had a current or future Norris Trophy winner on their roster, while some teams had multiple Norris guys (Anaheim: Pronger/Niedermayer, Colorado: Bourque/Blake). Drew Doughty will probably win a Norris or two at some point in his career, so that number gets bumped up to 15.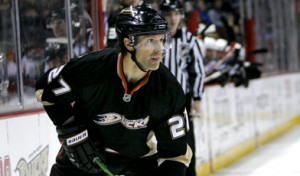 So can a Stanley Cup be won without these guys? Well, it can, but five times in the past 20 years (assuming Doughty gets one at some point) wouldn't even be a good average in baseball, so we'll go with a very half-hearted yes. Teams that have accomplished the rare feat: the 1996 Colorado Avalanche, 1999 Dallas Stars, 2004 Tampa Bay Lighting, 2006 Carolina Hurricanes, and 2009 Pittsburgh Penguins.
The Avalanche in 1996 sported multiple future Hall of Fame forwards and the greatest goaltender of all time in Patrick Roy (sorry Marty), giving them overwhelming strengths that could atone for their lack of elite defensemen. The Dallas Stars in '99 cheated their way to a Cup win, so we won't waste time analyzing them (in all fairness, they did have a solid squad). The '04 Lightning fit more into the Colorado mold, albeit to a lesser degree, where they had three superstar forwards in their primes and above average goaltending. As for the '06 Hurricanes, Cam Ward and a stroke of luck in Dwayne Roloson getting hurt in the game of his life basically propelled them to a Cup win (avoiding Detroit in the Final thanks to the Oilers didn't hurt either). And finally, the "superstar forwards in their primes plus above average goaltending" model holds true with the '09 Penguins (to be fair, Letang looked like a perennial Norris candidate until health issues derailed his career — stay tuned though).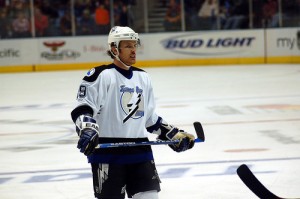 Anaheim's Defense
Where do the Anaheim Ducks of 2014-15 fit into the pantheon of teams that have won a Cup without a Norris Trophy-winning defenseman? Looking at those teams, the Ducks have the makings of somewhere between the '04 Lightning and '09 Penguins. However, the circumstances in which the Ducks are operating make their title chances even more difficult. The reality is that in today's ultra competitive Western Conference, elite defense is not even a guaranteed Conference Final (just ask the St. Louis Blues).
The Ducks' blueline as presently constituted is intriguing, littered with tremendous puck movers such as Hampus Lindholm, Sami Vatanen, and Cam Fowler. Both Lindholm and Vatanen had decent possession numbers on a team that did not dominate that category, which is encouraging for this season as the Ducks figure to improve marginally as a team. However, both played very sheltered minutes, with over half of their zone starts coming in the offensive zone against weaker competition. Although Fowler was below average possession wise, he played tough minutes against the opposition's better forwards while also having less than half of his zone starts in the offensive zone, and has the sheer talent to become one of the better offensive defensemen in the NHL.
Lack Of Depth Hurts Cup Chances
After those three though, and the pickings become very slim. Francois Beauchemin is declining in his overall game, and although Bryan Allen can deliver bone crunching hits, his game is fairly limited otherwise. Sheldon Souray adds an interesting power play element with a blistering shot, but he cannot be relied upon to play a full season, and let us just say that defending is not exactly his strong suit. Clayton Stoner was a puzzling acquisition by general manager Bob Murray since his offensive game is basically nonexistent.
It remains to be seen if Murray can add a solid top pairing defenseman before the end of the season, which would allow Vatanen and Lindholm to continue playing more sheltered minutes, but as of right now, Anaheim's defense simply is not deep or talented enough for the Ducks to win a Cup without Herculean efforts from their forward group and their goaltender, and as the last 20 seasons of Stanley Cup play have shown, the odds of that happening aren't good.