The chatter around Seattle's new expansion franchise, which became official Tuesday, has been mostly positive, as it should be. For the Anaheim Ducks, who are riding a five-game winning streak, Seattle's 2021 arrival in the Pacific Division will mean future consequences, both positive and negative for their roster, schedule, playoff qualifications and salary cap.
One Year Makes a Huge Difference
When there's a new kid in the sandbox, you have to share your toys. For the Ducks that means more planning than normal with roster decisions and the arrival of the new Seattle franchise. NHL Commissioner Gary Bettman said in February that the expansion draft rules would stay the same. It was unclear, however, until Tuesday, when Seattle would start playing. Though ownership had hoped to play their first season in 2020-21, they eventually agreed with the NHL to begin play in 2021-22 to make sure that their stadium renovations would be finished.
That one-year distinction makes a huge difference for Anaheim. If the NHL held Seattle's expansion draft in 2020, according to the current rules, the Ducks would be forced to use two of their either seven or eight protection spots— depending on which strategy they use—on Corey Perry and Ryan Getzlaf as they would be under contract and both have no-movement clauses. Ryan Kesler's contract contains at least a modified-no-trade clause until 2022, so he would still require protection.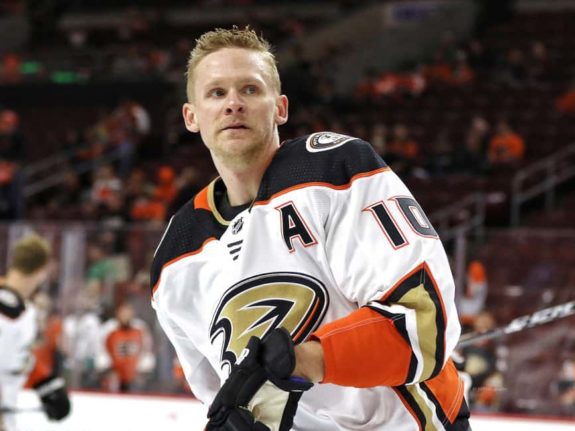 Now that the expansion draft will officially be held in 2021, both Perry and Getzlaf's current contracts will have expired. Assuming the Ducks don't offer them another contract with some no-trade or no-movement protection before the expansion draft, Anaheim can use those protection slots on other, younger and more valuable players to the team's future.
Ducks Will Still Have to Make Tough Choices
There's also a downside to that one-season delay. Key youngsters must be protected or exposed if they're still around. The first is Isac Lundestrom. The young Swede has played 15 games in the NHL this season and has continued to play in the AHL. As a result, the first year of his entry-level contract has been burned and he's considered a first-year pro. Next year will be his second year, meaning that if the draft occurred in 2020, as a second-year player, Lundestrom would be exempt from the expansion draft. Now that it's in 2021, he must be protected if the Ducks want to ensure he won't end up in Seattle.
For Max Comtois, the situation is slightly different. He played in 10 NHL games meaning the first year of his contract was burned, but since he didn't play in 11, he's still considered a first-year pro next season (as long as he plays no more NHL games.)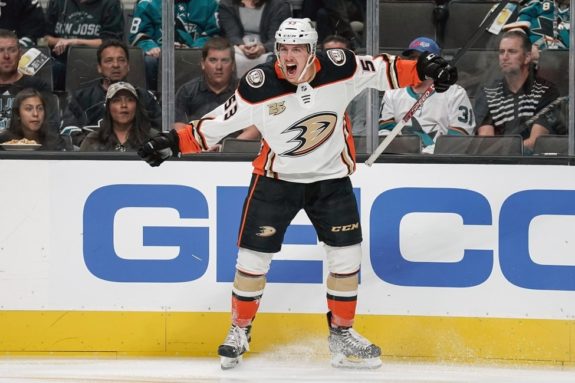 This means the 2020-21 season will be his second year as a pro keeping him out of the expansion draft in 2021. However, this limits Anaheim's use of him this season. Even though they could currently use his speed and offensive abilities, playing him in another NHL game would likely mean burning a valuable protection slot for the 2021 expansion draft.
Sam Steel will also need protecting now that the draft is in 2021 rather than 2020 since he'll have finished his third professional season after 2020-21, as will Kiefer Sherwood, Troy Terry and Josh Mahura also will have. It's enough to give you a brain freeze but it makes a huge difference in how Bob Murray structures his roster.
Expansion Draft Escape Plan
The expansion draft can also help relieve a team of a player they no longer want. By 2021, Adam Henrique may be a prime example. By then, Henrique will be 31 years old, with three more years left on his contract. Leaving Henrique exposed or trading him to Seattle in return for not picking another player off their roster could be a good move for Anaheim.
Hampus Lindholm is another option. Though he eats up minutes now and is one of the Ducks' stud defensemen, his $5.2 million dollar cap hit is hefty considering how deep Anaheim's defensive corps is and who will need new contracts before 2021.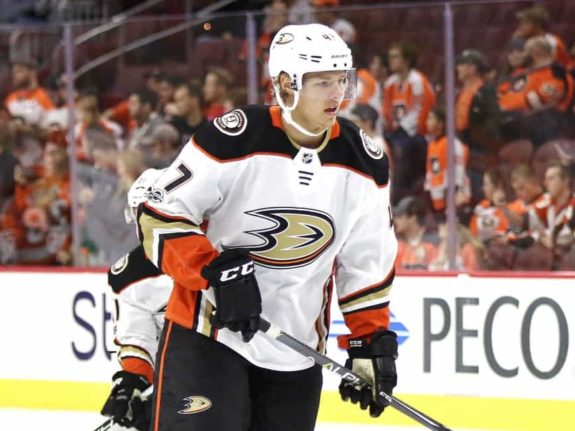 Depending on how they develop, Mahura and Jacob Larsson will likely cost more. Brandon Montour's bridge deal expires after the 2019-20 season, so if Anaheim wants to keep him around, rather than trade him, Montour's price might also go up. This leaves the potential for them to either trade or expose Lindholm to Seattle.
Realignment Changes Ducks' Environment
With the addition of Seattle to the Pacific Division and the Arizona Coyotes' resulting move from the Pacific to the Central Division, the Ducks have to adjust. Phoenix is under 90 minutes away by plane from Anaheim while Seattle is a closer to a three-hour flight. This means travel will increase for Anaheim to play a divisional opponent, which they will do at least four times in a season (if the current rules remain). At the very least, it will add air-travel time, but it could also add a day to a Northwestern North America road trip, rather than zipping to Phoenix and back more often. More importantly, there's a chance that playoff qualification could eventually change.
When the NHL first proposed realignment in 2011 the NHLPA rejected the first version partially because of the inequality between the divisions in making the playoffs. The original proposal had the top four teams in each division qualifying for the postseason, which the NHLPA deemed unfair. They eventually agreed on the current wild-card format, but now that each division will have 8 teams, is it possible that the original proposal could eventually be instituted?
If it did eventually happen, it would change how many teams, including the Ducks, thought about their playoff chances. Take this season as an example. The Pacific Division has started off with a whimper this year, and many teams are still in the hunt graphic. If things continue the way they are now, it's likely that both wild card teams will come out of the Central Division, as they may have more points than the fourth and fifth place Pacific Division teams.
If the NHL went to a top-four per division qualification format, and the season ended today, the Minnesota Wild would be the odd team out, even though in the current format, they would make the playoffs. Essentially, a "top-four" format would benefit a very weak division, which the Pacific currently is.
Ducks' Cash Infusion
To enter the league, Seattle ownership has to pay a $650-million expansion fee. Part of that money gets divvied up to the Ducks. Regardless of how much spending power the Ducks have, they are restricted by the salary cap, but that cap goes up when league revenues go up. As the league discovered last season with the Vegas Golden Knights, a popular expansion team with can do a lot toward bringing in more revenue.
In an interview with TSN, NHL deputy commissioner Bill Daly highlighted this benefit.
"There's a lot of revenue certainly generated by the Las Vegas franchise," Daly said. "Certainly, on their jersey sales and licensed merchandise, it's off the charts. It continues to be off the charts. It's an amazing story in every category."
With help from the Golden Knights, the cap rose from $75 million in 2017-18 to $79.5 million in 2018-19, giving the Ducks more cap flexibility than if the Golden Knights had not existed, or failed to attract an audience.
Seattle has the potential to have just as big of an impact. Like Las Vegas, they're not a four-team city. As of now, the Seattle Franchise will share the spotlight once a week with the Seattle Seahawks. If they're successful, Seattle's new hockey team could also provide a distraction from the car wreck known as the Seattle Mariners. The potential popularity of Seattle's new hockey team could bring another infusion of revenue and a resulting salary cap jump that can help the Ducks spend more money on players.
Considering the future implications of Seattle's arrival into the league in 2021-22 hockey fans, including Ducks fans, should be happy. A new opponent could bring more life and exposure to the NHL, as the Golden Knights did in 2017-18. It's a sign that the NHL is healthy, and as the saying goes, "A rising tide lifts all boats…and Ducks." I think that's how it goes.