As the COVID-19 pandemic worsens around North America, the state of the 2020-21 NHL season is once again a major issue in the minds of Anaheim Ducks fans and other NHL fan bases. Although it's unlikely the league will repeat the same bubble system that they used during the 2020 Playoffs, there will almost certainly be some hybrid, hub city, bubble system. Anaheim should be a frontrunner to become of the NHL's hub cities.
The Ducks' Pond is Wide Open
A potential plan for the 2020-21 season involves realigned divisions with teams cycling into hub cities for a week or more at a time, playing a slate of games, and then returning to their home cities to be with their families. For several reasons, Anaheim would be the perfect locale.
There are 10 buildings around North America that host both NHL and NBA teams now that the New York Islanders are done playing at Barclays Center. That shared space dynamic played a significant role in spreading the virus at the start of the COVID-19 pandemic.
Staples Center, home of the Los Angeles Kings, Los Angeles Lakers and Los Angeles Clippers, may have played a key role in the early spread of the virus around Southern California as well as the NHL and NBA.
Super Spreader Buildings
At least eight NBA and NHL athletes came down with the virus after playing at Staples.
"Identifying the source and site of the infection is impossible, but the Lakers' schedule during that final week put them within four degrees of separation of every NBA team. The crossover between leagues — 11 arenas are home to both NBA and NHL teams — the densely loaded schedules, the proximity to closely packed stands, combined with an easily spread virus, created a new label for athletes: super spreaders."


(From 'Half of NBA and NHL coronavirus cases are linked to Staples Center. What happened?,' Los Angeles Times – 3/21/2020)
As of September, there were rumors that the NBA prefers its teams to play the 2020-21 season in home arenas. According to The Athletic's Shams Charania, the NBA
"prefers in-market competition with reduced travel and an amount of fans — instead of the bubble environment it is playing in currently, according to sources."


(From 'Shams: Dates and details from NBA's calls with Board of Governors and GMs,' 'The Athletic – 9/11/2020)
That has implications for the NHL. Subtracting those 10 buildings leaves 21 other facilities around the NHL to host hubs anyway, but that number would've increased if the NBA did implement a hub city, bubble plan. If every NBA team plays in their home buildings, the NHL would be wise to avoid any that host both NBA and NHL teams.
Sharing a facility between two leagues already adds a degree of difficulty in terms of trying to protect players from contracting the virus. Now, imagine an outbreak and a resulting change of schedule in one of the leagues if they shared an arena. Rescheduling would be a nightmare. Honda Center eliminates that issue.
Practice, Practice, Practice Facilities
Not only do the Ducks play in their own arena without an NBA team, but they also own a massive practice facility, Great Park Ice & FivePoint Arena, that houses three regulation NHL rinks in addition and one Olympic sheet. The sheet that is specifically known as FivePoint Arena, on which the Ducks practice, also has a seating capacity of 2,500 and hosted the SoCal clash in December.
Though fans likely won't be allowed to attend NHL games, for the time being, that seating capacity provides flexibility if they are allowed back.
If in the middle of the season, a vaccine rapidly ends the pandemic, the NHL could theoretically play games with fans in attendance both at Honda Center and FivePoint arena at the same time. It would also be a potential emergency host rink if fans are allowed to return before the pandemic is over, and Honda Center experiences an outbreak.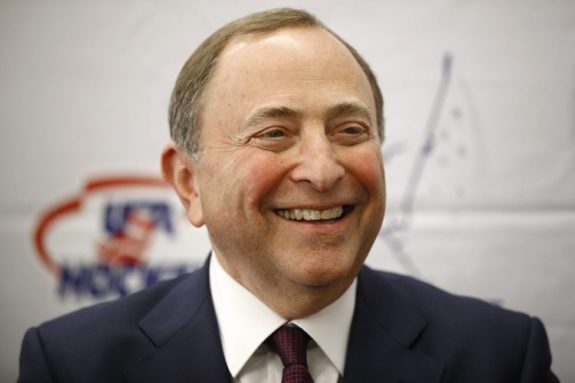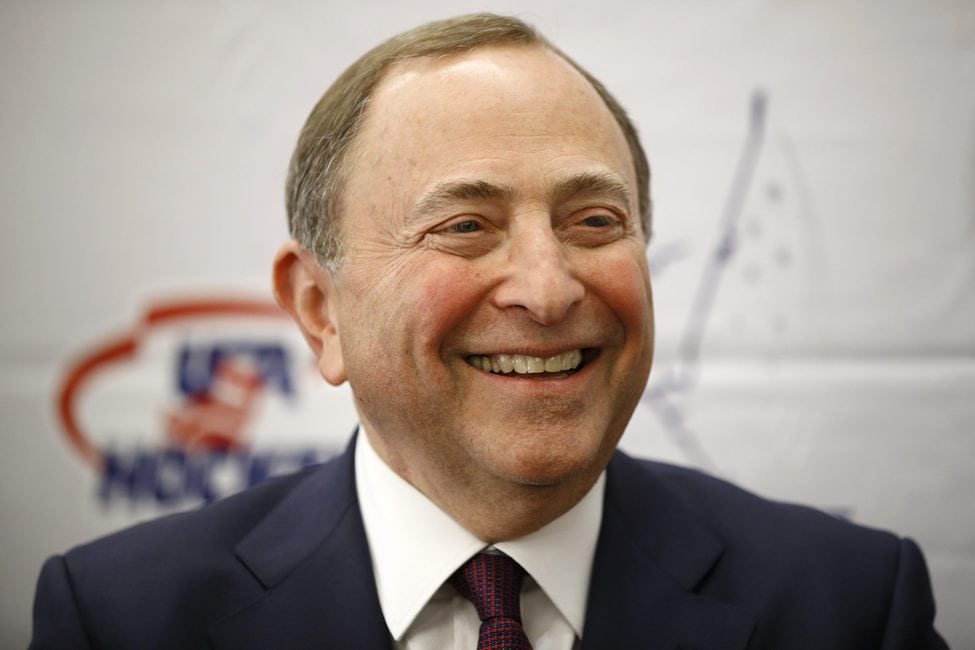 In addition, the Ducks former practice facility, Anaheim Ice, is also close to Honda Center and would provide two additional ice sheets for teams to practice. 
All told, there are at least six ice sheets available near Honda Center for teams to practice. Though it wouldn't be necessary, every team in the Pacific Division except for one could practice simultaneously if you include Honda Center as a practice arena as well. 
Warm Climate and an Old Friend
One of the significant reasons COVID-19 is on the rise is the change in seasons. Winter is knocking on the door. The weather is already cold in much of the United States and Canada, forcing people inside. That is a recipe for disaster when it comes to COVID-19. Hosting a hub in Southern California takes advantage of a warm climate and better use of outdoor spaces.
The temperature between January — when the season would potentially start—and July, when it might end, doesn't dip much below 50 degrees. Not only does that give players more reason to spend time outside when they aren't playing hockey, but it also allows for year-round outdoor recreation like golf. There are more than 13 golf courses surrounding Anaheim, which would make it more likely that golf would be possible for players when their teams are in the hub. 
There are many hotels in Orange County and Anaheim, but there is one location specifically that could use the business. Disneyland has been closed since March 14 and will likely remain closed until 2021. As a result, Disneyland closed all three of its resort hotels during the pandemic. It seems that the former Ducks owners and the NHL have a mutual need. NHL players will need a place to stay, while Disney could undoubtedly use any business that comes their way. 
Who knows, maybe engaging in a mutually beneficial business relationship with Disney might make them willing to negotiate a more favorable TV deal between the NHL and ESPN when NBC's contract expires after the upcoming season. 
Las Vegas Works, but Not as Well as Anaheim
If there is one major competitor to Anaheim for hosting a hub in 2020-21, it would be Las Vegas. It was a frontrunner for the playoffs until COVID-19 cases spiked in the city. The hotels, lack of an NBA team that also plays in the T-Mobile Arena, and warm climate make the city a contender to be a hub as well.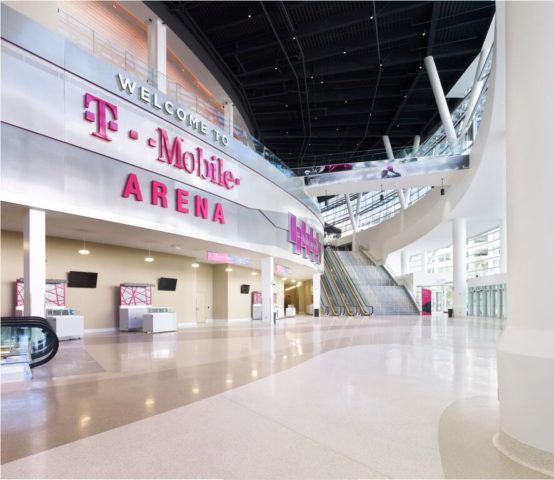 However, their practice facility is much smaller, housing only two rinks. Though other arenas around Las Vegas could also host practices, it is not nearly as centralized as in Anaheim and would be much harder to control. 
Speaking of harder to control, while players demonstrated their ability to follow bubble rules and did not break quarantine during the 2020 Playoffs, they played in Toronto and Edmonton. Not to disparage those to cities, but they aren't Las Vegas, the city many call "adult Disneyland." 
Would playing in Las Vegas make it more tempting for players to break quarantine? Maybe. The Golden Knights have already enjoyed quite the home-ice advantage before COVID-19. Even with Las Vegas not offering its the full slate of normal activities, it would seem quite enticing after being stuck shuttling between a hotel and an ice rink for a week or more at a time.
When you consider the climate, lodging opportunities and lack of an NBA team to schedule around, Anaheim is perhaps the best option to host a West Coast hub for the 2020-21 NHL season. While Las Vegas would be a popular option, it's just not quite as good as Anaheim.
---
---