The 2014 NHL free agency period kicked off on July 5 with over 50 signings and with more than a whopping $350-million being shelled out. Among those signings was a new home for 29-year-old, St. Albert native Andre Benoit who inked a one-year, $900,000 deal with the Colorado Avalanche. "I am excited (to join Colorado), it is a great opportunity," said Benoit. "It was exactly what I was looking for and I have heard that Denver is a good place to play."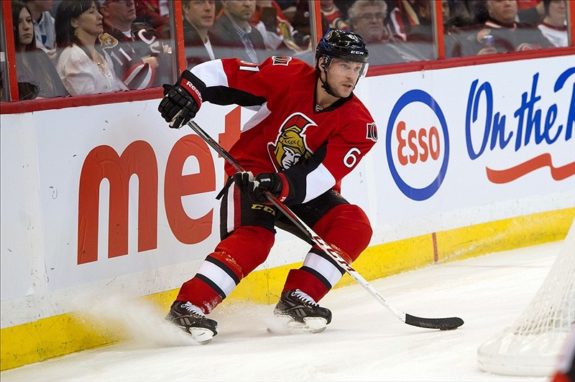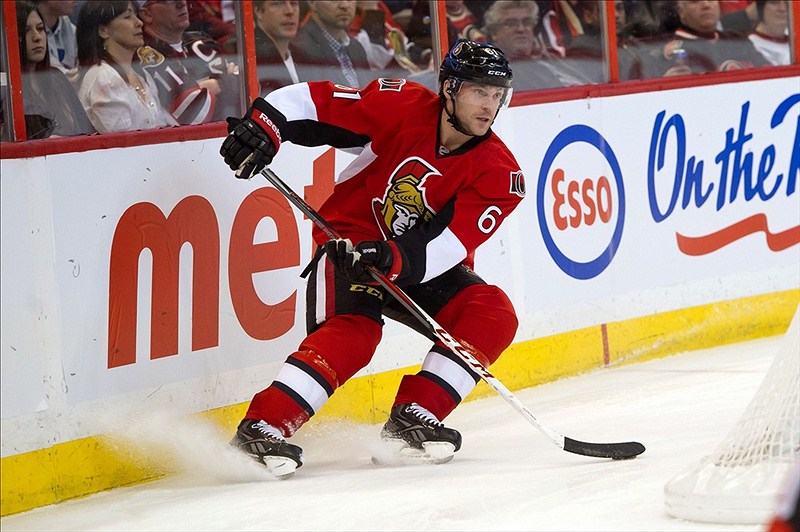 Road To The NHL
Benoit grew up in St. Albert, Ontario, just outside of Ottawa. After his minor, he moved on to the Ontario Hockey League and spent five seasons with the Kitchener Rangers from 2000-05, winning a Memorial Cup in 2003. Despite scoring 99 goals and 334 points in his junior career, winning the league's most sportsmanlike award and top overager award, the left-handed defenseman went undrafted. He signed a minor-league contract with the Hamilton Bulldogs in 2005 and then joined the Montreal Canadiens organization, on an entry-level deal in 2006, but never played for the Habs spending all of his time in Hamilton. Benoit played two seasons in Hamilton winning a Calder Cup in 2007. He had good numbers during his first pro seasons with 57 points with the Bulldogs. But it was in Ottawa that Benoit got his NHL start when he made his debut in February of 2011 and went on to play eight games, with one assist, that season. After a full season in 2012-13 with Ottawa, Benoit will now get a chance to be an every-day NHL player in Colorado.
Free Agency Opens
Things happened quickly for Benoit when free agency opened up. "I had a few phone calls with my agent in the morning and when noon came around it was a relief when the offer came in and we were able to settle it quickly. You never really know what will happen."
The contract was what Benoit was looking for, but he says that speaking with team officials also helped swing his decision. "Just talking with them, I feel I will get a bigger role and get a chance to show what I can do in the NHL."
"Andre brings added depth to our blue line," Avalanche Executive Vice- President of Hockey Operations, Joe Sakic, said in a press release.  "He has good offensive skills and puck-moving ability and will be a good addition to our power play."
2013 Season
Last season, Benoit played in 33 games for Ottawa scoring three goals, seven assists for 10 points and eight penalty minutes. Benoit also had three assists in the Senators' five playoff games.
Even though he is venturing down a new path, Benoit will always have fond memories of his time with the Senators. "A return was always a possibility, we had a good year and I really liked it in Ottawa, but things just weren't in the cards," explained Benoit. "Growing up in St. Albert, it was nice having family and friends nearby. It made the time in Ottawa quite enjoyable."
(One of Benoit's three goals in 2013, a power-play marker on March 28 against the New York Rangers)
His last season in Ottawa will remain special to Benoit for another reason. He was named the team's nominee for the Bill Masterson Memorial Trophy, which is awarded to the player who best exemplifies the qualities of perseverance, sportsmanship, and dedication to hockey. "It was a special honour for me," said Benoit. "With all of the places I have travelled to and dragged my family to, having a full year in the NHL, and the nomination, made me feel rewarded for not giving up on my dream to play in the league."
Hockey Globetrotter
Not only has Benoit played in multiple North American cities, he also spent a season in both the Finnish Elite League (2007-08) and Swedish Elite League (2008-09), before he returned to North America. Benoit continued to be a solid player in Europe with 38 points in 54 games for Tappara Tampere in Finland and 30 for Sodertalje SK in 54 games in Sweden.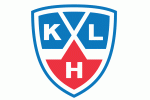 After he made his NHL debut, Benoit played in the Kontinental Hockey League for a season with Spartak Moscow during 2011-12 and had 17 points in 53 games. "It was an experience to be over in Russia. There was not a lot of English that is for sure. There was some good, some bad and some ugly. There are many good players in that league and to play against them was a welcomed challenge. I felt I adapted pretty well as I feel I do in general wherever I play."
In the end, Benoit and his family decided to come back to North America last season even with an offer to stay in Moscow on the table. "I had a chance to stay but we wanted to come back. I went to an organization that I felt I had a shot to play for in the NHL."
Due to the lockout, Benoit played the first half of this past season (34 games), with Ottawa's American Hockey League affiliate in Binghamton, leading the team's defenders with 25 points.
After all of his travels, Benoit will now turn his attention to his new team in Colorado. He already knows what he can bring to the young squad that is in a transition. "I just want to play a reliable, solid game. I'll step up into the offense whenever I can and help out on the power play when I am given a chance."
Looking Ahead To 2013-14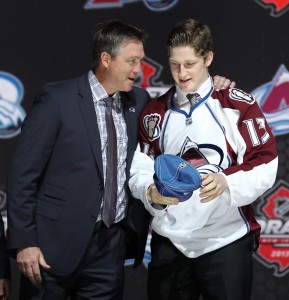 Benoit already has set his goals for the upcoming season. "My goal is to try to be part of a winning team and help us go as far as possible by bringing whatever I can to the team."
Currently Benoit is back to his normal workout routine and is working out the logistics of getting to Denver. With the situation in front of him, this new opportunity could give Benoit what he has always wanted: a chance to show what he can do in the NHL.
An avid sports enthusiast, Darren presently is the Communications and Marketing Coordinator at the Golf Association of Ontario. He has served as a Sports Editor with Etcetera Publications and colour commentator on TV Cogeco's junior hockey coverage. He has covered a wide range of junior and professional sports including: hockey, golf, baseball and football to name a few.