In spite of being in North America for many years already, Anton Khudobin was never a true starting goalie in the NHL. Things aren't changing with the Boston Bruins, where he sits behind Tukka Raask on the team's depth chart. However, his recent strong play gave him a chance not only to shine but also to gain some valuable minutes.
This season, the Russian goalie has a save percentage of .913 and a goals-against average of 2.13, with six wins in nine games. In this translated interview, originally appearing on the popular Russian website SovSport.ru, Khudobin talked about his season, adaptating to North America, and other fellow Russians in the NHL.
* You can enjoy the original Russian article by Lina Trunina here *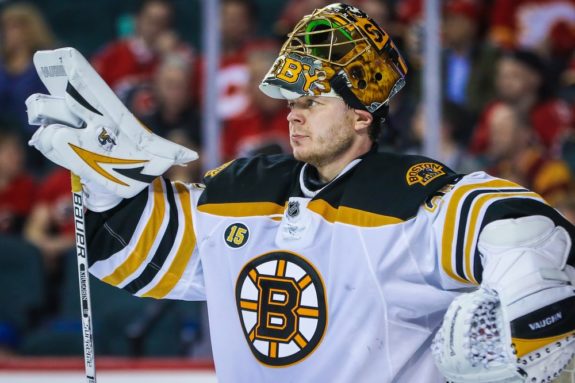 Khudobin Injury-Free
Lina Trunina: At the start of the season, you suffered a couple of injuries. Did you heal properly?
Anton Khudobin: Yes, all is good. If I didn't feel a hundred percent, then I won't play.
LT: Is it hard to keep yourself in game shape when you don't play often?
AK: I'll tell you that it's really hard. I often talk about this with Evgeny Nabokov. Sitting on the bench waiting for your moment is always hard. But this is my role on the team right now and there's nothing I can do about it. I was assigned the role of backup goalie, and I have to fulfill it.
Move to North America
LT: I'm sure that you read about Vadim Shipachyov, who didn't want to play in the AHL. In contrast, you played a lot in that league. Did the experience help you?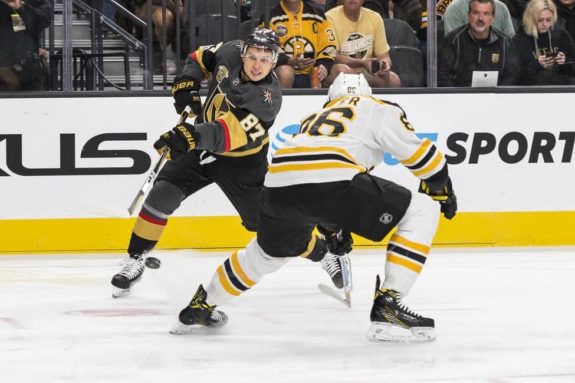 AK: For me, the most important thing has always been ice time. I don't know how it is for other players, but to me, the more I play, the better I feel. Before getting to the NHL I spent many seasons in the AHL. I gathered some good experience there and it all worked to my advantage. But we also need to take into consideration that when I was playing for the farm team I was 22-23. That's a whole different age. It was a great experience for me, but I can't talk for other players.
LT: Was it hard to adapt to North America?
AK: Frankly speaking, it was pretty hard. You know, you get to another country, where everything is different: culture, language, food, even the streets. I was lucky to be helped by other Russians and by the family I was living with when I first got to Canada. They helped me a lot. Then I got back to Magnitogorsk, where I could talk a lot with goalkeeper Travis Scott. I dreamed of playing in the NHL and I needed to pass through all this.
LT: Your English is great. How much time did you need to learn it?
AK: I'm still studying. I started learning when I first got to Canada. It took some six months. I really wanted to learn to talk English well. I was always asking my teammates to repeat or explain things that I couldn't understand. Sometimes they would write stuff down on a piece of paper so that I could translate it myself. And I basically never played with other Russian players. I only managed to play with Alexander Semin in Carolina. So, we can say that I kind of had to learn.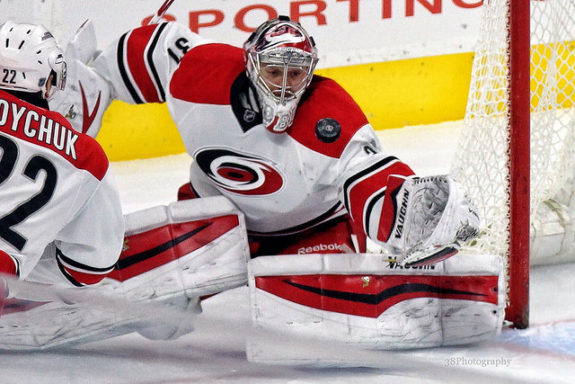 LT: With which other Russian players you are most often in touch?
AK: I am often in touch with Nikolai Kulemin. This year, I didn't have a chance to meet my friends from the Washington Capitals, Alex Ovechkin and Evgeni Kuznetsov. Usually, when we go to Washington or they get to Buffalo, we all have dinner together.