Considered one of the best signings from Europe this summer, Vadim Shipachyov had a really hard time with the Vegas Golden Knights. As a result, after only three games played, he announced his retirement from the NHL and signed back home with SKA St. Petersburg.
After signing a two-year, $4.5 million contract in the NHL, Shipachyov inked a deal worth only 30 million rubles, which translates to about $500,000 — significantly less than what other KHL stars make with their teams.
In this translated interview, originally appearing on SKA St. Petersburg's official site, Shipachyov explained the situation with the Golden Knights from the inside, offering an interesting point of view after reading about this story from many different angles in the past few weeks.
* You can enjoy the original article in the Russian language here *
Shipachyov Back Home
What feelings do you have after your return to St. Petersburg?
Vadim Shipachyov – Of course I'm very happy. It was the best option for me. I watched SKA games and I saw that the team changed [since last year], but the system keeps on getting good results. And if that's not enough, we had some good players stepping up, like [New Jersey Devils prospect] Mikhail Maltsev and [Chicago Blackhawks draftee] Andrei Altybarmakyan, and others will do it soon.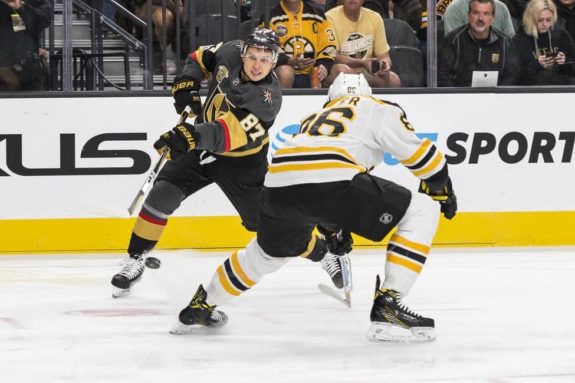 In the NHL I didn't get what I was promised, but whatever happens will only make you stronger. Many other players who now play for SKA had a path similar to what I had and maybe this is the best strategy. Now I understand that each Russian player should think 10 times before moving overseas, because the picture in the NHL is really different from the one that teams and agents paint.
So, what happened there?
VS – I didn't have any problem with the practices, and they keep on saying that they were counting on me. Right before the season the GM calls me and says that they need to send one player to the AHL, and they couldn't send anyone else. Something like, please, help us, we just need to swap a couple of defensemen, then you'll have your debut. And on the game night, they call me again, saying that they couldn't do everything they wanted and that I need to play in the AHL. That means that they (told) me one thing, but when things went on with the real events, it was (an entirely different) thing.
He's BACK!

Forward Vadim Shipachyov has signed a contract with SKA! More information: https://t.co/e9J0AIXBQy pic.twitter.com/zhdWRAfqDB

— SKA Ice Hockey Club (@hcSKA_News) November 11, 2017
You scored in your very first game.
VS – We won, but the coach told me that I wouldn't play much anyway. They told me that all was good, but I was playing on the fourth line. I didn't even need to play on the power play, I simply wanted to play in each game.
And as a result you were sent down again.
VS – The media wrote that I wasn't in good shape, that I wasn't ready, but how could they jump to this conclusion? I played three games and didn't even look that bad for my 10 minutes. Even my teammates couldn't understand what was going on. The locker room environment was the only good thing there [in Vegas]. The guys always tried to be positive, but of course I wasn't always in the right mood for that.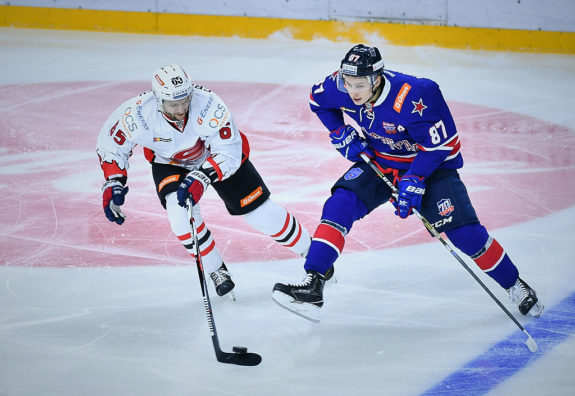 How (did) the contract termination process (go)?
VS – As soon as I said that I didn't want to play in the NHL anymore and that I was ready to re-pay my signing bonus, my agent called the club and organized everything. So it was needed to call the league, (and) the players' agency, and that's why the whole process lasted until today.
Shipachyov Satisfied With Return
Was SKA your only option?
VS – I said right away that I wouldn't really talk with any other team. I wanted to play for SKA and play for the team with which I won two Gagarin Cups and where I only had great feelings. But of course first it was needed to talk with the board and the coaches, to understand if they really wanted me back on the team. I didn't (have) anywhere to practice in Vegas, and when I got back to Russia SKA offered me right away to practice at the Hockey City facility.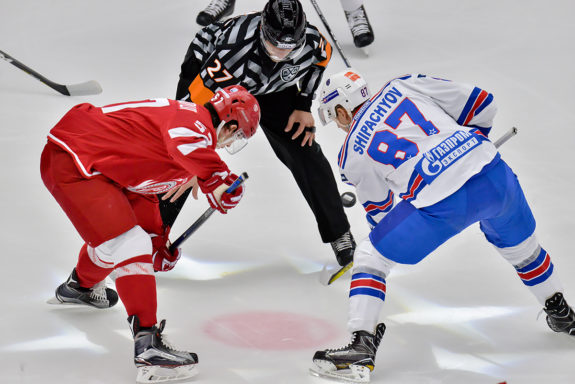 I was then told that we could talk about the contract only once they got all the papers from the USA. The Golden Knights took some time to get all the documents done. I knew that SKA won 20 straight games and also that I just could have been told, "we have a good team already, so no thanks." But the team decided to sign me anyway and I'm really grateful for that.
You're ready to play right now?
VS – I practiced both on ice and in the gym. Of course, I really missed playing hockey, but it's hard to judge my shape, it can be done only after practicing with the team. When you're alone, it's hard to really understand.
What did you earn with this experience?
VS – I'm glad to be back home, but I'm also sad that it had to go that way. From Vegas I just brought with me the puck with which I scored my first NHL goal. But even the worst experience can always help you and probably it will (make) me even more satisfied here in St. Petersburg.
A professional hockey writer and translator. Loves Russian culture, language, and hockey. Reachable on twitter @AlexSerenRosso