The Blue Jackets are going to re-sign their star forward, Ryan Johansen. How many times do they have to say it? This is the narrative spilling out of outlets in and around Columbus. But are these sentiments legitimate, or a poker face of a team holding seven-deuce? Whichever it is, the Johansen saga have the Jackets playing with fire.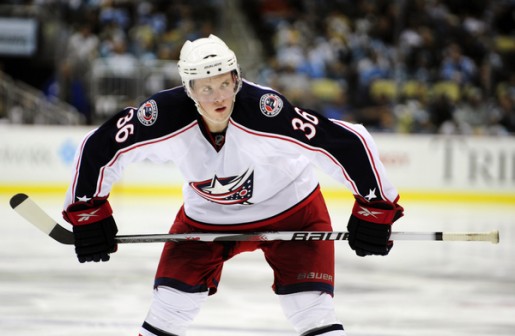 A Slap In The Face?
Shortly after Columbus was eliminated in the quarterfinal by the Pittsburgh Penguins, GM Jarmo Kekalainen adamantly declared locking up Ryan Johansen to be the organization's top priority. But with the NHL's free agency period in full swing, Johansen and the Jackets remain world's apart.
Johansen, who is a restricted free agent, wants a max deal that will grant him the comfort of being an unrestricted free agent when the deal he eventually signs expires. Kekalainen, on the other hand, wants his 21-year-old center to accept a bridge contract, much like the one goalie Sergei Bobrovsky signed with the Jackets last offseason. But not only did Johansen turn down Columbus' most recent offer, he found the terms to be repugnant.
"I've earned more than a two- or three-year deal with my play," said Johansen. "It seems a little disrespectful, to be honest. I want to play in Columbus, and I want to be a Blue Jacket, but I want to get this done. It seems like a slap in the face."
Johansen's performance over 189 games in the league is the main reason the Jackets wanted to make re-signing him their number one order of business. And why not? Johansen punched the time clock in all 82 regular season games, accruing 33 goals and 30 assists. But the team who still owns a vacant captaincy isn't quite sold and would be more than obliged to extend a more modest contract in both duration and dollar amount.
"The bridge contract continues to be a contentious topic for teams and their young players. The former party sees it as a necessity to fully evaluate a player as a pro and to keep a young player hungry. The latter party sees it as Johansen sees it, which is a 'slap in the face' when that player feels he's already been patient and proven himself." — Greg Wyshynski, Puck Daddy
Ryan Johansen says new deal w/ #CBJ 'nowhere close'. Says he wants to play in #Columbus, but their offer 'seems like a slap in the face'.

— NHL EXPERT PICKS (@NHLexpertpicks) June 30, 2014
https://twitter.com/DaveLozo/status/483644970168254465
Kekalainen appears to be unfazed by Johansen's rejection, however, stating confidently that Johansen will be in red and blue come October. But based on Johansen's public frustration, the two sides reaching an agreement may not be the forgone conclusion that's being advertised.
"We're not even close," added Johansen. "They say 'We want to sign you to a 'bridge' deal.' We say 'We don't want to do a 'bridge,' and that's the end of it."
But while Johansen and his agent draw a line in the sand, is he really being treated all that unfairly? Sure, Johansen possesses experience that is beyond his age. And with his 63 point breakout year, the sky seems to be the limit. With that being said, bridge contracts were not perceived as "disrespectful" to other players throughout the league who signed them. Sean Couturier signed one with Philadelphia, while teammate Sergei Bobrovsky agreed to one after winning the Vezina Trophy in 2013.
The argument could be made, however, that Couturier is still working toward finding his scoring touch. But his value to the Flyers is measurable in the fact that GM Ron Hextall refuses to part ways with him in an effort to improve the team. On the other hand, Bobrovsky signed his bridge deal after a 21-11-6 record season. The main difference from the two examples, though, are the demands of the individual.
The Potential Domino Effect
With either side willing to budge at the present moment, the Blue Jackets feel they hold the winning hand over Johansen's restricted leverage. And with over $15 million of cap space available to Kekalainen, the chance of another team swooping in to smuggle Johansen seems unlikely. Most teams who would profit from Johansen's services are either cap-strapped themselves, or not in need of another center. But that doesn't eliminate the chance of that happening.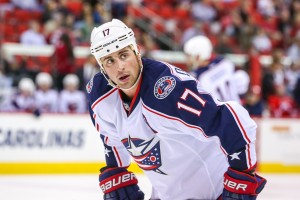 "Since the NHL implemented a salary cap in 2005, only eight players have signed offer sheets, and only one changed teams when his original club opted instead for compensation in the form of draft picks: forward Dustin Penner, who signed a five-year, $21.25 million contract with Edmonton in 2007. In return, Anaheim got first-, second- and third-round picks from Edmonton in the 2008 draft." — Aaron Portzline, The Columbus Dispatch
Despite those impactful facts, using them as bargaining chips would still leave the Jackets playing with fire. After all, it's unthinkable that Kekalainen would prefer matching an inflated offer sheet. Especially with locking up Brandon Dubinsky and Bobrovsky to new contracts on the agenda. If Johansen would fetch anything close to what Shea Weber got from Philadelphia, that wide open cap space could evaporate.
If you don't think that's remotely possible, check out what some of Johansen's peers have received thus far in the free agent market this year.
Dubinsky and Bobrovsky will combine for a $9.825 cap hit for the upcoming 2014-15 season. Keeping them in place will most certainly require a raise for both. And with Scott Hartnell's $4.75 cap hit on the Jackets now for the next five seasons, it's not inconceivable to see the cap turning heel should the Jackets keep laughing off possible scenarios.
"That cap space is flexibility," said Kekalainen. "It gives you the power to make your team better, maybe at the trade deadline."
Should the Jackets not re-sign Dubinsky and Bobrovsky until the conclusion of next season, or include a hypothetical trade, the team will head into that offseason with nine expiring contracts. And while it's a possibility that any of the nine could be traded or re-signed, it's still a potential hazard in the nearing distance.
The Rewards of One Season
While it's not uncommon for professional athletes to perform at peak levels in contract years, it appears the Jackets are approaching the situation with Johansen with unhealthy cause. Sure, the Columbus media is quick to remind us of the past "flubs" when it came to giving in too soon. But when it comes to Johansen, are we not comparing apples to oranges?
"Have we forgotten the problems signing after a breakout year can cause? It's no secret around the sports world that players play better in the years their contracts are expiring. People say it isn't so, and perhaps it isn't even consciously, but they do. Who wouldn't try their best when they know they need to prove themselves worthy of a new contract at year's end? Almost every professional sports team out there has seen it happen.

"And the Columbus Blue Jackets are no exception. In fact, they should know better than most. Remember Steve Mason? He was called up to the Jackets to replace injured goalkeeper Pascal Leclaire in 2008. He went on to have an amazing season, being named rookie of the month many times over, and eventually won the Calder Trophy and was nominated for the Vezina. 2008-09 was another emotional season, perhaps the first and most emotional of them all. It was the franchise's first-ever playoff appearance, and many said it was all because of Mason.

"After all the playoff hype was over, it came time to sign then free agent Steve Mason. It also seemed like a no-brainer. He lead us into the playoffs right? And he got the deal he wanted. He got a five-year deal, and then went on to be a bust for the Jackets. Mason's play was disappointing after 2008-09, to say the least, but after that awesome performance and playoff run, who would have doubted signing him? — Julia Lawrence, Union and Blue
There's no doubt that irresponsible spending, or even feeble business acumen should frighten anyone. But declaring Steve Mason a "bust" completely misses the mark. After all, hasn't he shown that it was the team in front of him rather than himself as the problem? In fact, what Mason was looking at on a nightly basis in Columbus is completely different than what Bobrovsky now sees.
That's not to say Mason was stellar throughout his tenure in Columbus. But his 37-20-7 regular season record for the Flyers does show he is unquestionably better than advertised from folks in Columbus.
Smarten up, Columbus. Give him all the money. RT @Aportzline Talks are going slowly b/w #CBJ and Ryan Johansen. Two sides waaaaay apart.

— Gregory Balloch (@GregBalloch) June 30, 2014
Ryan Johansen, who went undrafted on avg. in standard @YahooFantasy leagues this year, has 32G at 21 years old. #Keeper #CBJ @BlueJacketsNHL

— Pete Jensen 🏒 (@NHLJensen) April 9, 2014
Still, there are more examples that leave others concerned.
"Eight years ago, Nikolay Zherdev essentially held out. A restricted free agent, Zherdev said he would spend the season with his Russian team if his contract demands were not met by the Blue Jackets. It was a long and acrimonious summer.

"On Sept. 13, 2006, the Jackets signed free agent Anson Carter as insurance and as leverage. Zherdev was asking for $9 million over three years. The Jackets were offering $6.6 million. On Sept. 28, Zherdev signed for $7.5 million." — Michael Arace, The Columbus Dispatch
If the talks between Johansen aren't a slap in the face, comparing him to Nikolay Zherdev certainly is. Zherdev carried a lazy and selfish reputation beyond Columbus. Despite being a gifted player with star potential in the NHL, Zherdev failed to play in the league beyond three consecutive seasons.
Yes, Zherdev gave the Jackets three seasons of 50 or more points. But that's not the issue. Ryan Johansen simply isn't Nikolay Zherdev.
The Blue Jackets shouldn't mistake the number of teams who are unable to offer Johansen an offer sheet with what's being perceived as unknown value. He's worth every penny he's asking for. And while it's likely he'll remain in Columbus for now, the Jackets could lose in the long run if they keep second-guessing their own top priority for the 2014 offseason.