After the awful season Canucks fans had to endure last year, they were left with a feeling of impending doom and frustration, uncertain as to when their team would even remotely resemble the Cup contending playoff team they were used to watching.
It was clear to most that a rebuild of some kind would be in order, and the disappointment was obvious as the negativity began to flow like an angry tide.
There has been very little since in the way of positive commentary from the Canuck faithful, and the attitude was starting to resemble the hopelessness of the Christians trotting out to face the Lions in ancient Rome.
Happily, the team's fortunes changed dramatically after the draft in Philadelphia and the recent acquisitions they made through free agency. Although the Canucks didn't become an instant Stanley Cup contender, the moves they have made so far have set them in the right direction and should bring joy to all but the heartiest of pessimists.
The Success Of The Draft
Clearly the plan is not just to rebuild. The Canucks want to get younger but aren't interested in a succession of losing seasons while they get to where they want to go. They want to remain as competitive as possible while allowing their youth time to develop into players who can make an impact.
That kind of attitude should be applauded, as no one wants to watch a team win 15 games for 3 years while they turn things around. Sure, it would position them for a high draft pick, but what kind of assurance is that?
A high pick is far from certain to develop into a star, there are plenty of Patrick Stefans out there. Finishing near the bottom of the league so you can pick in the top 3 is not a strategy for building a successful team, it hasn't worked out very well for the Oilers so far.
However, the draft is a necessary tool, and having a plan and doing your homework will put the odds in your favour, and the Canucks did a much better job of that this year than most of the recent drafts.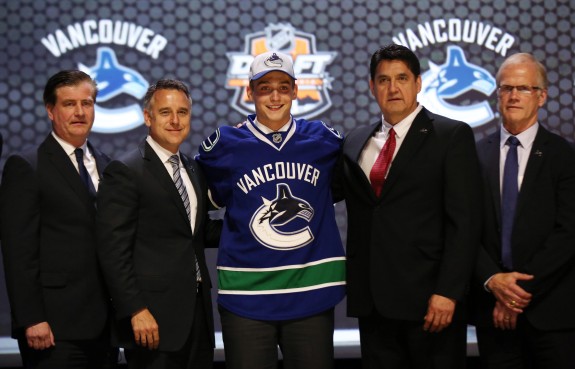 With the 6th overall pick they took Jake Virtanen, a goal scorer who can skate and has a physical element to his game, something in the mold of a Milan Lucic type player. But with 45 goals for Calgary in the WHL last year, it's the sniper instincts that most interested Vancouver, as they look for him to develop into a top 6 forward.
Jared McCann was 2nd in goals and points on Sault Ste. Marie last year, with 27 and 62 respectively, and has the all important speed element that the Canucks are trying to add.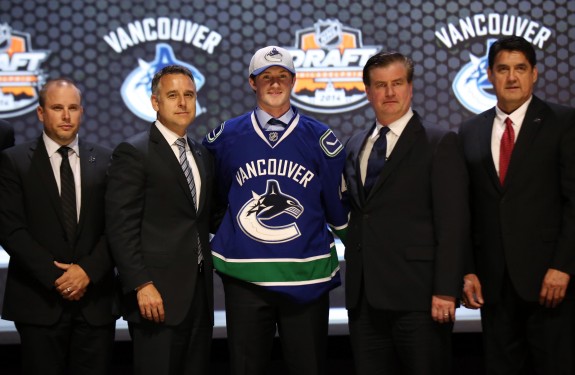 Goaltender Thatcher Demko had a terrific Freshman year with Boston College and was listed by most scouts as the best goaltender available in the draft.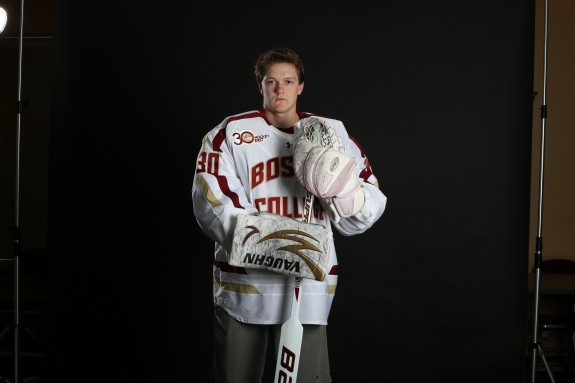 And Nikita Tryamkin, the 6'7" 230 lb defenceman with the mobility of a smaller player, is going to draw a lot of attention at camp. If he can develop with any kind of consistency, he could turn out to be our Zdeno Chara and instantly become a superhero.
So, although there are no guarantees, the Canucks did a great job in finding talent to develop for the coming years. This is a huge step, as there has been a glaring lack of potential NHL players in the Canucks farm system for a very long time.
The Key Trades And The Impact
Once it became apparent that Ryan Kesler wanted a new start on another team, it immediately became the most important trade the Canucks would make in recent memory. Kesler's talent is undeniable, and nearly every team in the league would be interested in having him.
Vancouver acquired Nick Bonino, a 20 goal scorer, Luca Sbisa, a solid defenceman, and the 24th overall pick, which they used to select the aforementioned Jared McCann.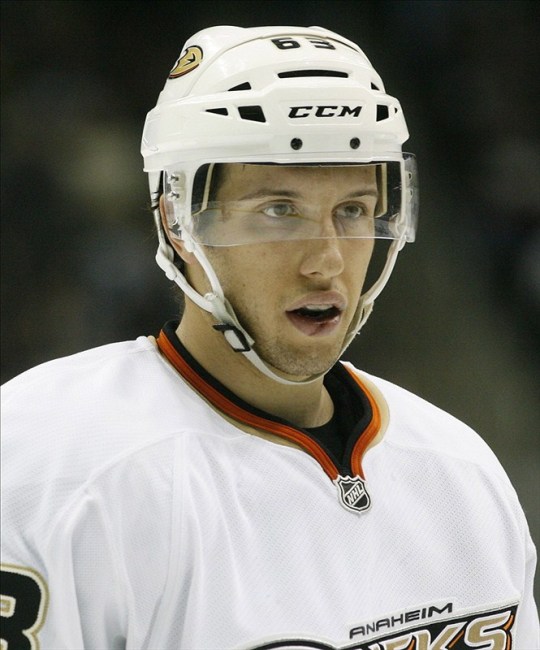 It was a good deal and will have an immediate effect on the team in the coming season. Some felt that the Canucks could have got more, but with a 6 team list narrowed down to 2, teams don't have to offer much when there's no competition to up the stakes.
"If Kesler had expanded his list and Benning had been able to open up bidding wars for him, the return could have been a lot different".
With that in mind, the Canucks deal looks pretty good. It looks even better still when you look at what Ottawa got in return for Jason Spezza.
They also took their 50th overall pick in the draft and traded it to L.A. for Linden Vey, who only a couple years ago led the WHL in scoring while with the Medicine Hat Tigers. In the AHL, he had developed into a player that the Kings had high hopes for with 48 points in 43 games, and will likely start the season in a Canuck uniform.

Possibly the most notable addition on offence was the free agent signing of Radim Vrbata, a consistent 20 goal scorer who had 35 in 2012.
The Miller Acquisition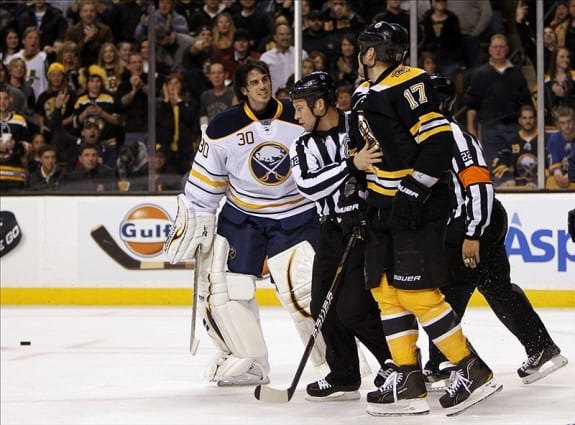 A few weeks ago I mentioned how Lack was up to the task, but acquiring Miller was possible. However, I really didn't give it much of a chance of actually happening. I didn't thing Miller would want to come out here for one thing, and I thought they would look for a more experienced back up for Lack instead.
I was beyond surprised when the Canucks signed Miller, and as much as I like Lack, this is an upgrade. Make no mistake, Miller is an elite goalie in the league. No, he hasn't won a Cup, but it would be foolish to use that as the only measuring stick of success. A Vezina trophy winner, he instantly gives Vancouver one of the top tandems in the league again, and can steal games for the Canucks by himself.

A Future Less Cloudy
Overall, the moves the Canucks made so far have made them better. They did not become Stanley Cup favourites but that isn't going to happen overnight. The idea is to improve from where you were last year and the Canucks did that.
Beyond the additions made, it is reasonable to hope that a new coach with strong teaching skills can help a few players improve on bad seasons last year. For example, there is no reason to think Burrows can't rebound into the 25 goal scorer he has been, or that Kassian can't get 20 if he's on the 2nd line. Edler is certainly a much better player than we saw last year, the list goes on.
It will likely take until around December to see what the remodeled Canuck team can do, but the outlook is a lot brighter than it was when the season ended. With all that has taken place in a short period of time, it really isn't so bad in Canuck land.
Darrin Hayes is a regular contributor for the Vancouver Canucks on TheHockeyWriters.com. Follow Darrin on Twitter @HayesTHW or on Facebook via TheHockeyWriters fan page.