This month, the NHL is paying respect to Willie O'Ree. Every player is wearing a sticker on their helmet in honour of the first black player in league history, featuring an image of O'Ree wearing his famous fedora and the words "Celebrating Equality."  During Black History Month, the Arizona Coyotes will celebrate O'Ree's accomplishments as well as those of many other black players and personnel. The team is also doing their part to introduce hockey to new groups of people.
On Monday, the Coyotes announced that all through February, they will recognize Black History Month with initiatives to raise awareness, promote diversity, drive positive social change, and foster more inclusive communities.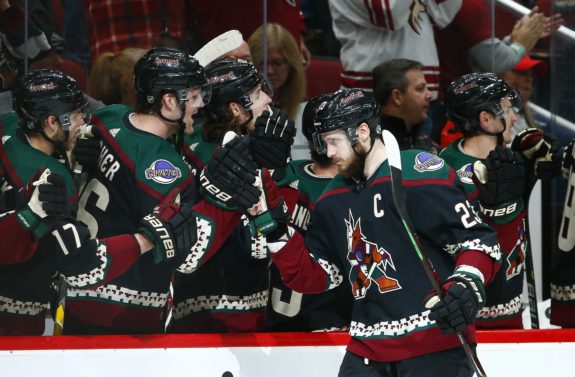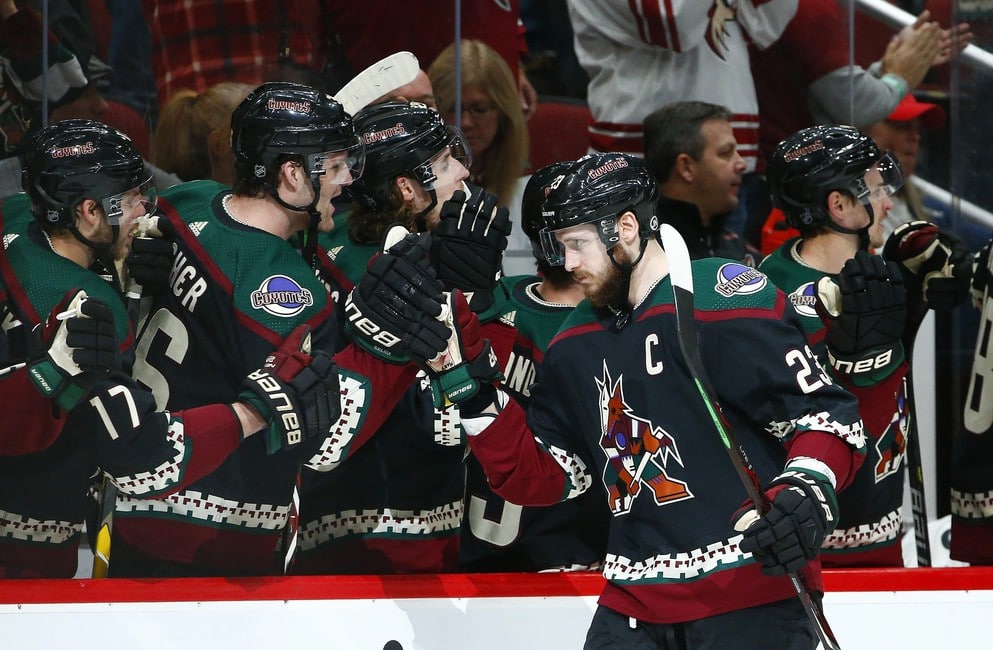 "Diversity, equity and inclusion are core values of our organization," said Coyotes President and CEO Xavier Gutierrez in a statement. "This is an important month for us to celebrate the contributions that African Americans have made to this country and a time to reflect on the continued struggle for racial justice." 
Special Speakers to Engage Coyotes, Friends, Media
This week the Coyotes announced a slew of events geared toward Black History Month. The organization has set up an internal speaker series for club members through the team's Diversity & Inclusion Committee. The series will feature panelists, like Kaliya Johnson, who played for the Connecticut Whale (NWHL) and was one of only two black players represented in the NWHL during her playing time. Another panelist will be filmmaker Damon Kwame Mason, the creator of Soul on Ice, Past, Present & Future. Brian Blake, Senior Director of Diversity and Inclusion for the NHL, rounds out the versatile panel.  
On February 19, the Coyotes are scheduled to hold a virtual fireside chat with NBC Sports hockey analyst Anson Carter. The chat will be hosted by Gutierrez, who is a member of the NHL's Executive Inclusion Council. The conversation will be open to Arizona season ticket holders, corporate partners, non-profit partners, and media members. 
Throughout Black History Month, the Yotes will also be supporting an area black-owned restaurant during every home game at Gila River Arena. The organization will highlight each restaurant on social media platforms and will also cater the Coyotes staff pre-game meal from that specially selected restaurant.  
Willie the Trailblazer
O'Ree will also be prominently featured this month. The Coyotes' documentary "Willie" will be available to all fans interested in learning more about his trailblazing career. Today, O'Ree is the NHL's Director of Youth Development and an ambassador for NHL Diversity. At 85 years old, he is still very much in love with the sport. Fans will be offered inspirational videos from players, free downloadable lessons, and links to watch the documentary about O'Ree for free on Peacock TV.
The O'Ree helmets will be worn throughout February. He became the NHL's first black player in 1958 as a member of the Boston Bruins. He made the cut despite being legally blind in one eye.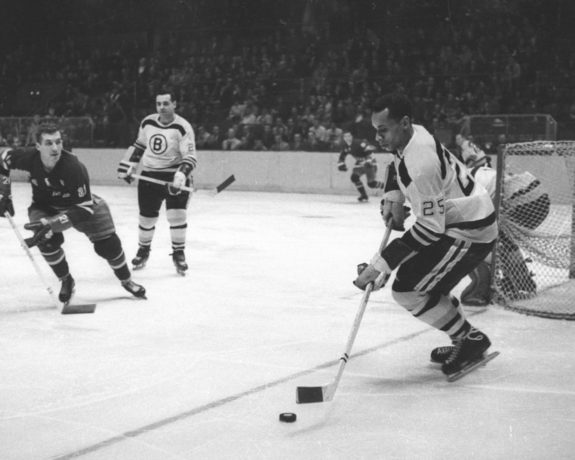 Arizona will also celebrate Black History Month during their Feb. 25 home game against the Colorado Avalanche.
The organization is also supporting the NHL's Hockey Is For Everyone initiative. The Coyotes and AZ Ice rinks will hold three Try Hockey Free clinics on Feb. 20 at AZ Ice Arcadia, AZ Ice Peoria, and AZ Ice Gilbert. Interested parents can sign their kids up for these clinics at no cost.
In honour of Black History Month, the Coyotes will aim to introduce hockey to as many people as possible through these initiatives, including minorities, women, and kids who have not been exposed to the game before. Through the efforts of the team and the league, the game is sure to be rewarded with new players and fans.
---
---
Kevin is an accomplished writer, broadcaster, and radio/TV host. He serves as the play-by-play and/or public address announcer for several college and professional teams. He is also a professional wrestling and boxing ring announcer. Kevin has interviewed several U.S. Presidents, multiple hall of fame athletes, and countless others. Kevin is also a three-sport varsity high school coach and a specialist for youth sports camps. Both of his children play hockey. Kevin loves dogs and Pepsi. He is a strong advocate for the return of the Quebec Nordiques to the NHL. Kevin is a fan of the Chicago Blackhawks and all things hockey. He covers the Arizona Coyotes for The Hockey Writers.