Relative to the offensive skills of Arizona Coyotes' forward Dylan Strome, there is little doubt.
Perhaps the most prolific scorer in junior hockey over the past few seasons, Strome's ability to put the puck in the net and control the game was never in question. Now, there is a new dynamic at work, and Strome is the first to recognize such ramifications.
His offensive numbers were frightening. In the last two season with Erie, Strome, who will not be 20-years-old until next March 7, scored a combined 82 goals, assisted on 162 others and compiled 244 points. There's no question the Coyotes, or any team, can use that kind of production.
In hoping to make the leap from junior hockey to the NHL, Strome must add a greater facet to his game. Essentially, this means tightening the defensive side of his game, and something he is clearly cognizant of. As well, coach Dave Tippet indicated that for Strome to make his final roster, but survive in the best league in the world, the center iceman needs to diversify.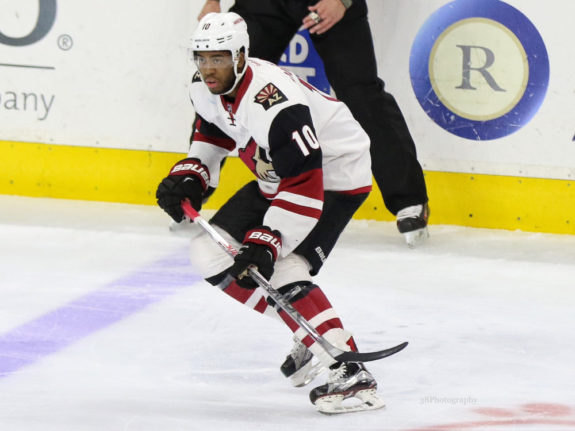 Drafted number three overall in the 2015 draft, Strome arrived in the desert amid great offensive expectation. The Coyotes, then and now, are a team in need of goal scorers, and Strome easily fits that criterion. As camp progressed last September, Tippett pointed out that Strome had regressed and lacked the physicality to keep an NHL pace.
For the current camp, Strome showed up stronger and more in command of his game. Above all, he indicated, a change had to take place.
"After I went back to juniors last year, the biggest thing I realized that the (NHL game) is a 200-foot game," Strome said Thursday after practice at the Gila River Arena. "To me, that's improving my defensive game. That means being in the right position to focus on doing things the right way."
In the first two preseason games against the Kings and Ducks earlier this week, Tippett had Strome center between Anthony Duclair on the right side and Jamie McGinn on the left wing. Noting:
"I thought we had real good chemistry,"
Strome said he would not be surprised if his linemates, here in camp, change frequently.
Taking Advice From Former Teammate
During last season, Strome reached out to his former Erie teammates Connor McDavid, the first overall pick by Edmonton, and two selections ahead in 2015 draft. While Strome admitted "our games are different," McDavid's advice was well received.
"(McDavid) told me to stay within the system," Strome said. "Connor is a faster skater, so that's not an issue. He stressed it's a 200-foot game in the NHL and plays the game that way."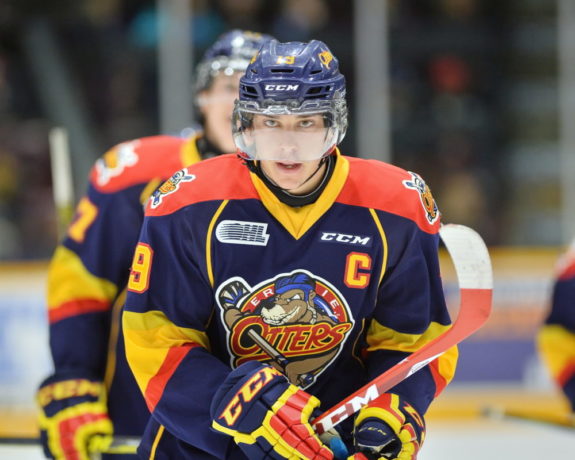 For now, Strome is making the transition from juniors to the NHL in a way which is not cumbersome nor awkward. As far as Tippett is concerned, Strome continues to draw attention.
"So far, he has not hurt his chances up here," Tippett said after practice on Thursday. "He put in the time over the summer, and it shows. I think he's come in more mature as a person, and you always like to see that."
With back-to-back games this Friday and Saturday (against the Sharks and Ducks), Strome should continue to demonstrate he understands the importance of the 200-foot game. That can only make him more attractive to Tippett and other Arizona decision-makers.