After he was introduced as the new head coach of the Arizona Coyotes on July 11, Rick Tocchet was immediately tasked with filling two vacancies on his coaching staff. Jim Playfair and Newell Brown, both of whom had served as assistants to Dave Tippett for multiple seasons, were relieved of their duties prior to Tocchet's arrival in Arizona, leaving goaltending coach Jon Elkin as the lone remaining holdover from Tippett's staff.
On July 26, Tocchet filled these vacancies, as he hired John MacLean and Scott Allen, two longtime NHL coaches, to be his assistants behind the bench in Arizona during the 2017-18 season. With that, let's dive deeper into the histories of both MacLean and Allen and take a look at what they could potentially bring to the table in Arizona.
From the Studio to the Bench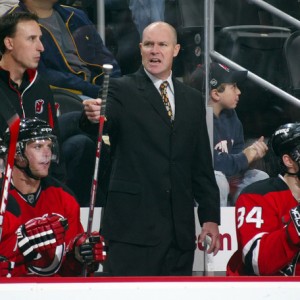 After an 18-year career as a player, MacLean began his coaching career as an assistant with the New Jersey Devils during the 2002-03 season. He served in that capacity for six seasons before being promoted to head coach of New Jersey's AHL affiliate, the Albany Devils, prior to the 2009-10 campaign. During his lone season in that post, MacLean guided his club to a postseason appearance, but Albany was defeated in the first round of the Calder Cup Playoffs by the Worcester Sharks.
Despite Albany's early playoff exit, MacLean's performance behind the bench was good enough to earn yet another promotion, this time to head coach of the New Jersey Devils. However, MacLean would last barely six months in this role, as he was relieved of his duties in the middle of the 2010-11 season after a 9-22-2 start.
Following his departure from New Jersey, MacLean returned to coaching during 2011-12 as an assistant on Kirk Muller's staff in Carolina, where he served until the Hurricanes cleaned house at the end of the 2013-14 season. After his time in Carolina came to an end, MacLean began a career as a television analyst—he covered the Devils with MSG Networks and also appeared as an analyst on the NHL Network.
MacLean was a guest on the NHL Network on July 26 and discussed his new position with his former colleagues:
We wish @JMaclean15 all the best as he joins the @ArizonaCoyotes coaching staff. #NHLTonight pic.twitter.com/3027ZCcBEq

— NHL Network (@NHLNetwork) July 27, 2017
In Arizona, MacLean will be responsible for coaching the Coyotes' power-play unit. He'll have his work cut out for him, as the unit has struggled badly in recent years, but he'll also have some solid pieces to build around. All-world defenseman Oliver Ekman-Larsson will return as Arizona's power-play quarterback, with veteran Alex Goligoski presumably backing him up in this capacity on the Coyotes' second power-play unit.
Additionally, MacLean will have a solid group of talented forwards to work with—Brendan Perlini, Max Domi, Christian Dvorak, and Anthony Duclair will return from last year's squad, while other youngsters like Dylan Strome, Christian Fischer, and Clayton Keller figure to be in the mix as well. The acquisition of Derek Stepan also should make a big difference – he led all Rangers skaters with 18 power play points last season and should immediately become one of Arizona's more dangerous forwards.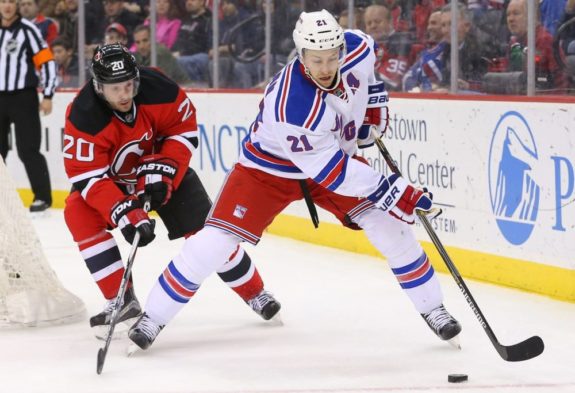 The pieces are there for MacLean to turn Arizona's power play into a team strength, but it's clear that multiple changes will need to be made in order for the team to have success with the extra skater in 2017-18.
From the Tropics to the Desert
Scott Allen joins Arizona's coaching staff after spending the 2016-17 season as an assistant with the Florida Panthers. He entered the coaching profession in 1996-97 after an 11-year minor-league hockey career, and quickly found himself in a head coaching role during his second year behind the bench with the ECHL's Johnstown Chiefs. He served in that role until 2001-02, whereupon he moved to the AHL and spent the next seven campaigns bouncing around various teams throughout the league.
Allen's first NHL job would not come until 2009 when he was hired as an assistant by then-New York Islanders head coach Scott Gordon. Gordon would be fired during the next season, but new Islanders head coach Jack Capuano elected to keep Allen on his staff, where he would remain until the end of the 2011-12 campaign.
Rick Tocchet on Scott Allen: "I spoke with many established hockey people and they all said that Scott was a terrific teacher and coach."

— Dave Vest (@davestinaz) July 26, 2017
From there, Allen had four different assistant coaching gigs in four seasons before being promoted to a head coaching position with Florida's AHL affiliate, the Portland Pirates, after then-head coach Tom Rowe was promoted to a position in the NHL during the middle of the 2015-16 season. Allen then served as an assistant under Rowe (and Gerard Gallant) in Florida during the 2016-17 season but was let go following the season when Bob Boughner was hired as head coach in June.
Allen's primary responsibility with the Coyotes will be running the team's penalty-kill unit, and he appears to have his work cut out for him in this role. Arizona's PK has been the league's worst over the last five seasons, and Allen must make changes in the team's penalty killing strategy if the Coyotes are to have any hope of earning a playoff berth for the first time since the 2011-12 season. The addition of three-time Stanley Cup champion defenseman Niklas Hjalmarsson should help matters, but the rest of Arizona's defense corps will have to improve significantly in order to give Allen a chance to succeed during his first year on the job.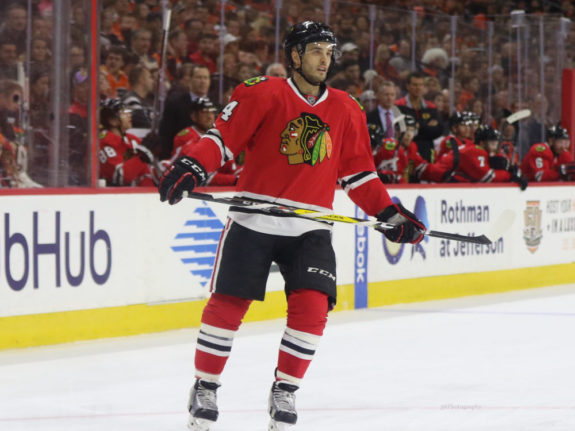 Although much work needs to be done in Arizona, Tocchet's job should be significantly easier with experienced assistants like MacLean and Allen on his staff. Tocchet has just two seasons of head coaching on his resume, and it's likely that he'll rely on significant contributions from both of his assistants in order to make his move to head coach in Arizona as seamless as possible.
A lifelong Phoenix resident, Louis has been following hockey since 2010, has covered the Arizona Coyotes since 2015, and has been playing hockey since 2020. So far, Louis has visited eight NHL cities, and one of his personal goals is to eventually make it to all 31 NHL arenas. For any questions or concerns, contact the writer via Twitter @LouisPannone.