Remember last week, when we said in this space that the Coyotes were making progress? Well, following back-to-back blowouts, I think it's safe to say that the team significantly regressed last week.
Coyotes Get Blown Out Twice
After enjoying the All-Star break, the Coyotes got back to work on Thursday as they hosted the Dallas Stars at Gila River Arena in the final game of the season series between the teams. Kevin Connauton got Arizona on the board early in the first period, but the Stars answered with three goals in 10:24 during the second period and added an empty-netter late to pick up a 4-1 victory in Glendale.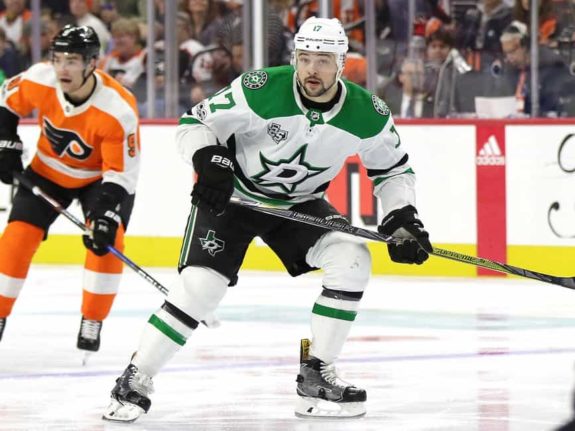 The Coyotes concluded their week on Saturday night in Los Angeles with a matchup against the Kings at the Staples Center. Put simply, this one was a blowout – Scott Wedgewood allowed six goals for the third time in his last four starts and the Kings blew Arizona off of the ice by a 6-0 margin.
Coyotes Headed North
After their embarrassing performance at the Staples Center, the 'Yotes will travel north of the border to Winnipeg, where they'll look to redeem themselves against the Jets on Tuesday night. Bell MTS Place has been a house of horrors for the Coyotes lately – Arizona is 0-6-2 in eight games there since the Jets relocated from Atlanta following the 2010-11 season. Will this be the night that the 'Yotes break the streak? Puck drop is scheduled for 7:00 P.M. local time (6:00 P.M. Arizona time) in the 'Peg.
Related: Blake Wheeler's Case for the Hart Trophy
From there, the 'Yotes will make the short trip southward to Minnesota for a Thursday night contest against Devan Dubnyk and the Wild. Dubnyk hasn't been his usual dominant self this season, but he's still on pace to win 37 games and has the Wild in playoff contention in the West. Puck drop is scheduled for 7:00 P.M. local time at the Xcel Energy Center (6:00 P.M. in Arizona).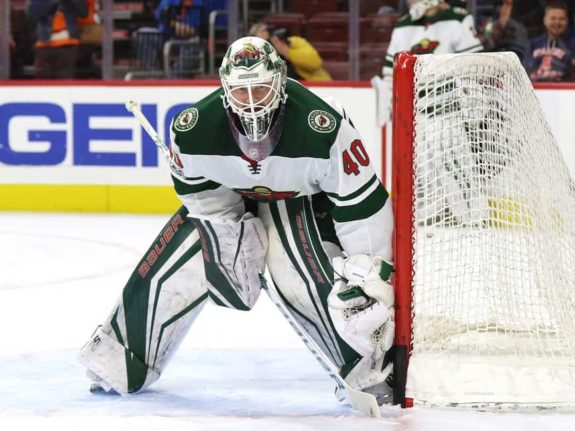 The Coyotes will then return home and will host the Philadelphia Flyers on Saturday night at Gila River Arena. Since losing 10 straight games from Nov. 11 to Dec. 2, the Flyers have been one of the hottest teams in the league – they're 16-8-2 since snapping that skid and, as of this writing, are a playoff team in the Eastern Conference. Puck drop is scheduled for 6:00 P.M. local time in the Valley of the Sun.
Pacific Division Roundup
It's February, and the Vegas Golden Knights have a 10-point lead in the Pacific Division. These certainly are interesting times in the NHL. Here's how Arizona's other division rivals fared last week:
Anaheim Ducks (25-18-10, 60 points)
Last week: 1-1-1 (3-1 W at BOS, 2-1 OTL at OTT, 5-2 L at MTL)
Analysis: A win, a loser point, and a blowout loss for the Ducks last week. Three points in three games are good, but not great for a team that needs to distance itself in a crowded Western Conference wild-card race.
Player of the week: Rickard Rakell – Goal, 4 assists, +3
This week: Mon at TOR, Tue at BUF, Fri vs EDM, Sun vs SJ
Calgary Flames (26-18-8, 60 points)
Last week: 1-2-0 (4-2 L vs VGK, 7-4 L vs TB, 4-3 OTW vs CHI)
Analysis: Good news – the Flames ended their six-game losing streak with an overtime victory over the Chicago Blackhawks on Saturday. Bad news – there's still a lot of work to be done in order to reclaim a playoff spot after their recent skid.
Player of the week: T.J. Brodie – 4 assists, +1
This week: Tue at CHI, Thu at NJ, Fri at NYR, Sun at NYI
Edmonton Oilers (22-24-4, 48 points)
Last week: 0-0-1 (4-3 OTL vs COL)
Analysis: Connor McDavid forced overtime against the Colorado Avalanche on Thursday with a goal with just 27 seconds remaining in regulation, but the Oilers had to settle for the loser point, as a bad turnover allowed J.T. Compher to score the game-winning goal in overtime for the Avs. The deficit for the Oilers has now reached 13 points. With 32 contests left to play, you have to assume Edmonton needs at least 22 wins and a few overtime losses to contend. Possible? Yes. Likely? No.
Player of the week: Connor McDavid – 2 goals, +1, won 8 of 11 faceoffs
This week: Mon vs TB, Wed at LA, Fri at ANA, Sat at SJ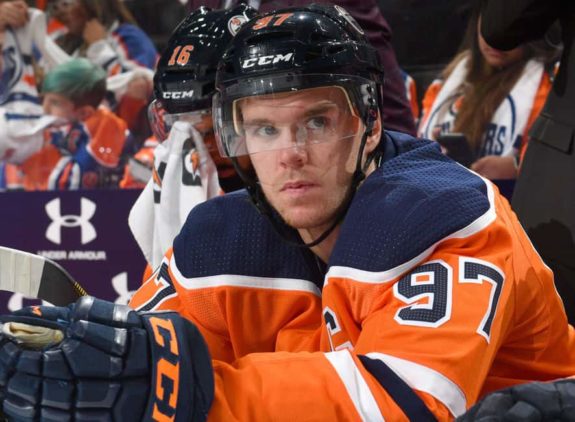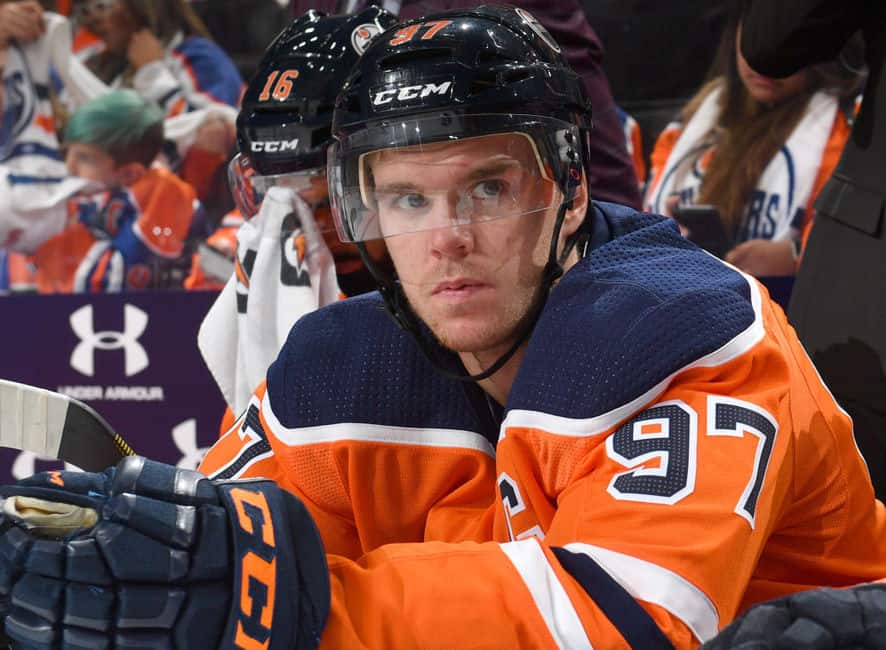 Los Angeles Kings (28-19-5, 61 points)
Last week: 2-1-0 (3-0 W at DAL, 5-0 L at NSH, 6-0 W vs ARI)
Analysis: All three of the Kings' games last week ended in shutout fashion, and Los Angeles came out on top in two of them thanks to some outstanding goaltending from backup Darcy Kuemper. The 27-year-old netminder hasn't surrendered a goal since 14:03 of the first period against the Flames on Jan. 24 – a span of 170:30. With Jonathan Quick struggling (and Kuemper sitting with a .943 SV%), is there a goaltending controversy brewing in SoCal?
Player of the week: Darcy Kuemper – 2-0-0 record, 55 saves on 55 shots, 2 shutouts
This week: Wed vs EDM, Fri at FLA, Sat at TB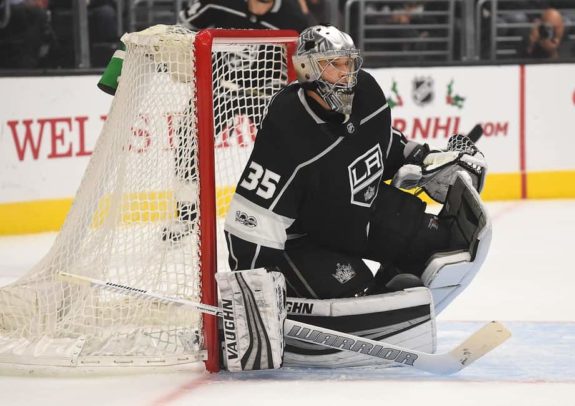 San Jose Sharks (28-16-8, 64 points)
Last week: 2-1-1 (5-2 L at PIT, 2-1 SOL at DET, 3-1 W at CBJ, 3-1 W at CAR)
Analysis: Going on the road on the East Coast and earning five of eight points is nothing to sneeze at, and that's exactly what the Sharks did last week. They've got a pretty solid hold on the Pacific's second playoff spot as a result.
Player of the week: Brent Burns – 2 goals, assist, 20 shots
This week: Tue at COL, Thu vs VGK, Sat vs EDM, Sun at ANA
Vancouver Canucks (21-25-6, 48 points)
Last week: 2-1-0 (4-3 OTW vs COL, 4-2 W vs CHI, 4-2 L vs TB)
Analysis: The Canucks played the role of spoiler to perfection last week, as they took points away from both the Colorado Avalanche and Chicago Blackhawks. They even made things interesting against the Tampa Bay Lightning after trailing 3-0 in the third period. One has to wonder what could have become of this season for the Canucks if they'd managed to avoid the injury bug.
Player of the week: Chris Tanev – 3 assists, +4
This week: Tue at FLA, Thu at TB, Fri at CAR, Sun at DAL
Vegas Golden Knights (35-13-4, 74 points)
Last week: 3-1-0 (4-2 W at CGY, 3-2 OTW at WPG, 5-2 L at MIN, 4-3 W at WSH)
Analysis: Last week, the Golden Knights set the record for most wins in an inaugural season by an expansion team. There are still 30 games left. Yeah, it's been that kind of year in Vegas. How far can this team go?
Player of the week: David Perron – 3 goals, 2 assists
This week: Tue at PIT, Thu at SJ, Sun vs PHI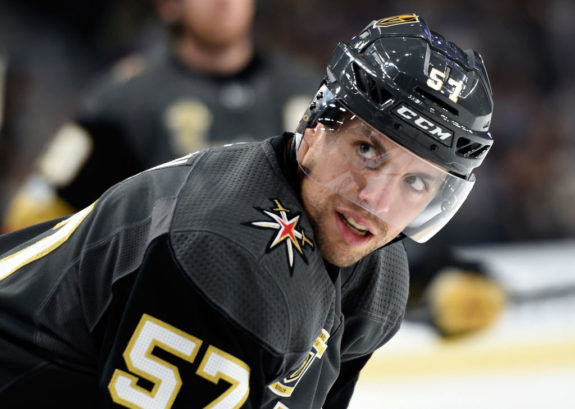 Can the Coyotes rebound from a poor week and return to playing competitive hockey? Or will they continue to regress and lose the progress they've made since the beginning of the season?
A lifelong Phoenix resident, Louis has been following hockey since 2010, has covered the Arizona Coyotes since 2015, and has been playing hockey since 2020. So far, Louis has visited eight NHL cities, and one of his personal goals is to eventually make it to all 31 NHL arenas. For any questions or concerns, contact the writer via Twitter @LouisPannone.