A couple of days before Free Agent Frenzy kicked off, the hockey world was hit with multiple trades. Probably the largest of them all was the one between the Columbus Blue Jackets and Chicago Blackhawks in an essential swap of Artemi Panarin and Brandon Saad. The Jackets got the sniper they wanted and the Hawks got their old friend back.
Saad Never Matched Expectations
I remember the day the Blue Jackets traded for Brandon Saad in a blockbuster deal with Chicago. I got really excited about the move and thought Columbus won the deal big-time. My thought was Saad just won a couple of Stanley Cups with Chicago and I knew he had solid offensive outputs in his first few seasons. Not to mention he was still a young player with great promise.
In hindsight, I probably overreacted to the move. No knock on Saad at all because he's an outstanding hockey talent, but it just didn't seem that he fit in all the way with the Jackets. The reason I got so excited was because I thought he was the goal-scoring machine the Jackets were lacking in their lineup. Saad did strongly benefit from playing with Jonathan Toews, mostly, but also Patrick Kane at times in Chicago. But I didn't really consider that much at the time. I was just glad the Jackets made a big move.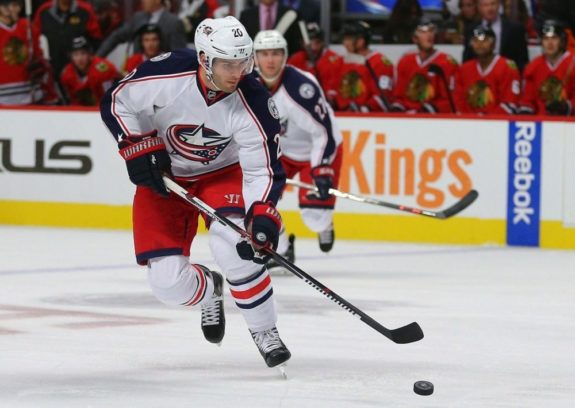 When the Jackets traded for him, I think most expected him to be the go-to guy in Columbus. He did rack up 31 goals in his first season with the Blue Jackets and notched 53 points in each of his two seasons in Columbus. Stretching back to his last year in Chicago before the deal, he has strung three 50-plus point seasons in a row. However, it just doesn't feel like that was enough. There were times when Saad was very visible but many other times when he went unnoticed. That includes a few playoff games this past season against his hometown team, the Pittsburgh Penguins.
I'd like to reiterate that I'm not trying to bash Brandon Saad in any way. I have tremendous respect for him and wish him nothing but the best back in Chicago. My point here is that Saad likely shouldn't have been viewed as one of the league's top goal-scorers and "the guy" in a Jackets sweater. He's a powerful two-way forward who can provide a lot of offense when his game is at its fullest. The Blackhawks are happy to have him back in their hands.
Jackets Receive an Offensive Weapon
So the Blue Jackets just acquired a young Blackhawks forward in the summer. Sounds very familiar, eh? Based on what Saad brought to the Jackets in his two-year stint, many Jackets fans are likely not letting themselves get too hyped up about the acquisition of the Breadman. But I'm here to tell those fans not to worry. Panarin will provide more on the scoresheet for the Jackets than Saad did.
"He's a guy that can put the games away in the big moments."

Jarmo Kekalainen talks about #CBJ's newest player, @72Artemi. pic.twitter.com/7HmdCWaUSp

— Columbus Blue Jackets (@BlueJacketsNHL) June 23, 2017
The $6 million per year is probably too much for Saad, whose 53-point seasons in the last two years mark his career high. That same amount of money is likely sensible for Artemi Panarin, who has 30-plus goals and 70-plus points in each of his two NHL seasons. The young Russian has already proven to be an elite goal scorer. Jackets general manager Jarmo Kekalainen stated that he was looking for snipers in the key moments. Well, he found one in Panarin and it didn't cost any more dollars to acquire him.
"But Panarin played with Patrick Kane in Chicago. That's why he had so many goals."
Fair point. However, 30-plus goal seasons are impressive regardless of who's feeding the puck to you with high frequency. Thirty-goal and 70-point seasons don't happen on accident. Sure, Kane assisted many of his goals, but Panarin has to be good enough to find the back of the net. He was good enough to do it 30 times in each of his two seasons, which Saad never did in any of his first three full seasons with the Hawks.
Also, Jackets head coach John Tortorella has revealed that Panarin will play on a line with center Alexander Wennberg, who is one of the most gifted passers in the entire league. Wennberg isn't Kane but man, he can dish it.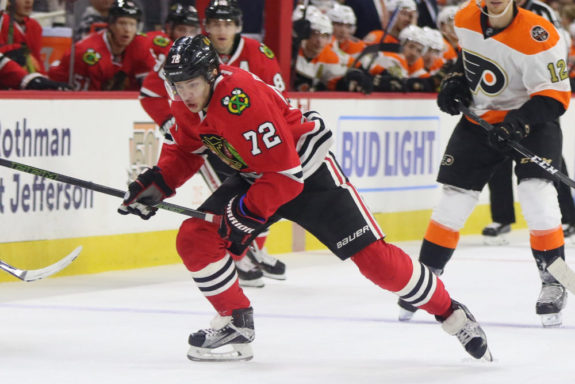 One reason why Panarin had so many goals is because he is Lethal Weapon 9 on the power play. (I think I just gave the Breadman another nickname.) In his career, he has 17 power-play goals and 41 power play points. Compare those totals to Saad's numbers: 12 power-play goals and 33 power-play points. So, Panarin has higher power-play totals in two years compared to Saad who has played five full seasons.
Final Word
Once again let me stress to everyone who might think the whole point of all this is to prove that Saad was worthless to the Jackets. That's not the case. I own a Brandon Saad jersey. It was on my Christmas list. All I'm saying here is that Panarin will almost certainly give the Jackets more offense than Saad did. Saad will be missed in some areas, I'm sure, but Panarin will make up for it with his ability in the offensive zone.
Panarin can make things out of absolutely nothing. His right-handed rocket shot will help the Jackets' power play that struggled mightily in the second half of last season. And even though he only has two goals in 11 playoff games, the Jackets are expecting Panarin to score big goals when it matters most.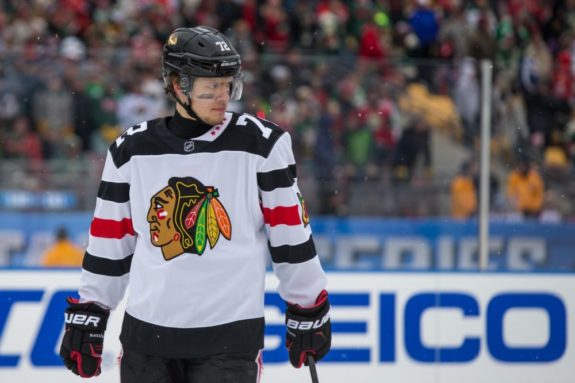 Will Panarin single-handedly push the Jackets into the second round of the playoffs? Probably not. But one thing is certain. The guy can fill the net and he's a joy to watch on a nightly basis. He'll likely be a warming figure in the locker room as well with his unique personality. Come October, the new No. 9 in Union Blue – the young Russian sniper – will be on a mission to bury pucks for an already dangerous offensive club. He'll be a lot of fun to watch and Jackets fans shouldn't be worried at all that he'll disappoint.
College student at Ohio Dominican University with a major of Sport Management and minor of Sport Media. Strong interest in sports, in general, but I'm a hockey fanatic. Proud to provide fan insight of the Columbus Blue Jackets.