The St. Louis Blues preseason draws to a close on Thursday night with a home tilt against the long time rival, Chicago Blackhawks. It will mark the last chance for a slew of Note hopefuls to 'make it or break it,' and it's sure to be an up-tempo battle on both sides. Players like Scott Gomez, Scottie Upshall, Colton Parayko, Joel Edmundson, Robby Fabbri, and Andre Benoit are all battling for the last few spots on the opening night roster, and have just one more game to make that positive impression. Here's a look at what each of these players brings to the table, and why the Blues staff are still giving them a look.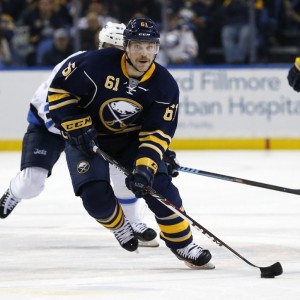 Crafty Veterans
Most of the veterans who aren't already signed by the Blues are at training camp on professional tryouts (PTOs), but there is one defenseman who is already signed and is hoping to crack the NHL roster. Andre Benoit has been a refreshing addition to the Note's back-end and has been a reliable force through camp so far. The 31-year old is on a one-year, two-way deal worth $600K and he wants to make sure he sees some time with the big club this season. Over the past few years he's bounced around from team to team (Colorado, Buffalo, and Ottawa), but has always kept pretty consistent numbers showing organizations they can trust him to play his role. If he can avoid making any costly mistakes on Thursday against Chicago he may very well see some time with the Blues early this season because of injuries to Carl Gunnarsson and Robert Bortuzzo (though Bortuzzo should be healed by season's start). Though he'll likely play most of the year in Chicago he will be a reliable call-up if need be.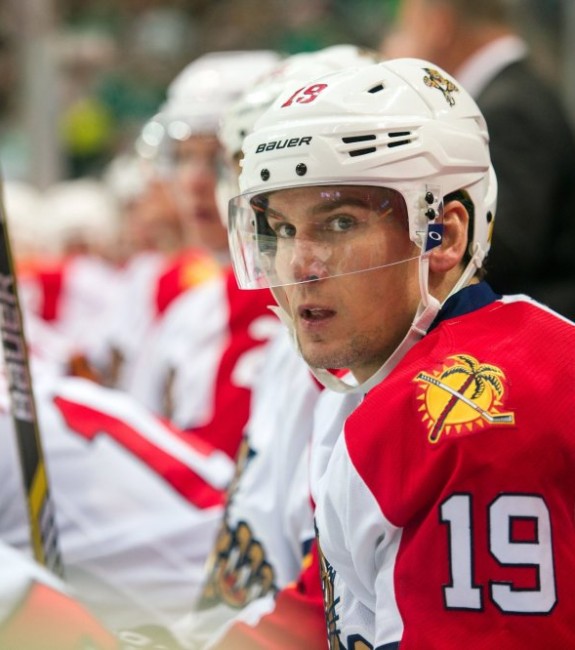 The only players left on PTOs from this year's cluster are forwards Scott Gomez and Scottie Upshall. Both players have shown they still have plenty in the tank, though Upshall has a slight edge over Gomez at this point. They have both proven to be great two-way players with excellent on-ice vision, but Upshall seems to fit into the Blues style of play a little bit better during games. He may make an excellent 4th-line addition alongside Steve Ott, Ryan Reaves, and Kyle Brodziak, as long as he can keep his tempo high and play smart, as he has so far through camp. Though it would be nice to see Scott Gomez make the team because of his illustrious career in the 'show' and his superb leadership qualities, it may not be realistic at this point (it would be his 16th NHL season, and he's almost 36-years old).
Fabbri-lous Prospects
Though the heading hints at one in particular, all of the highly-touted prospects for the Blues have been earning their keep and showing fans the club has a very bright future this summer. Leading the way is Robby Fabbri, the most recent star of the OHL's Guelph Storm who is showing that he's ready to make the transition to the NHL. Though training camp has proven that his defense still needs some work he has put his high hockey IQ on display in each game he's been in. He's also kept up with the competition despite playing more hockey than anyone in the organization over the past month or two (which includes the Prospects Tournament in Traverse City, MI).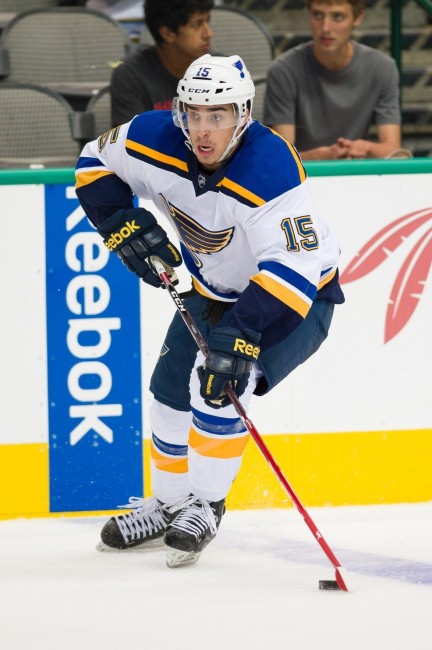 Fabbri is destined to be a key player, and possibly a future star, for the Blues because of his uncanny knack to find scoring areas, and to make crisp, clean passes to weak-side wingers for high quality scoring chances. Though he seems to be ready to make the jump now, the Blues will have to make sure his defensive woes don't cause long-term problems for the club before they give him a roster spot. It may be a situation similar to that of Jonathan Drouin in Tampa, where he plays sporadically as he develops over the next year, before becoming an everyday player for the team in the future.
Other Camp Notables
Quite possibly the biggest surprise from the Blues' training camp this year is the development of defenseman Joel Edmundson. At the 2014 prospects camp he made himself known as a physical force that played a stalwart style of defense, with offensive upside. However, since then he has really bulked up and fine-tuned his skill sets to make his presence undeniable. He's quick in transition, has great vision to follow up plays and to break up opposing rushes, and he seems to have good chemistry with Kevin Shattenkirk so far (he's spent most of camp with Shatty by his side). If he can continue this impressive run he could push Petteri Lindbohm back to Chicago, but it will be a tough (and close) call for the coaching staff, as Lindbohm showed them last year he can play a similar role effectively at the NHL level.
Video: Colton Parayko delivers a bit hit, Blackhawks' dirty retaliation http://t.co/3ALV1LFtH8 pic.twitter.com/jKooPCPXNe

— Frozen Notes (@FrozenNotes) September 27, 2015
  Another great defenseman in the Blues arsenal is Colton Parayko, who burst onto the scene over the last year by really filling out his 6 foot 5 inch, 220-pound frame. His impressive physical presence is only overshadowed by his knack for pitching in on offense without getting caught out of position when opposing teams transition out of their zone and into the Blues'. If he can continue to work on his foot speed and hands he will be a true danger as early as this season, because of his long reach and booming body. So far he's tied for the team lead in assists among defensemen (4, Shattenkirk) and with the aforementioned back-end injuries to Gunnarsson and Bortuzzo he should see ice time on opening night.       With the Blues' training camp winding down the excitement in the air is growing, and for good reason. The organization has put their excellent draft prowess on display at this year's camp, with so many exciting young players nearing NHL readiness. It spells out great things in store for the club moving forward, and gives everyone hope that this season will not be a step backward, but possibly a step forward. Though the Central division will be tougher than ever this season the Blues seem ready to make a serious impact in the regular and (hopefully) the post season.             Like what you've just read? Follow me on Twitter: Follow @pep30