Three days into free agency, the Boston Bruins have made some shrewd moves to improve their club for the foreseeable future.
General manager Don Sweeney had a rocky start in his tenure on Causeway Street with his dealings on draft day, aside from the Milan Lucic trade which eventually netted two first-round picks and two highly rated prospects. Trading a third-round pick for Philadelphia Flyers agitator Zac Rinaldo and re-signing injury-prone defenseman Adam McQuaid were not met with great enthusiasm from Bruins Nation.
On Wednesday, Sweeney began to find his footing. The first day of free agency saw Ryan Spooner re-sign for two more seasons, Reilly Smith and Marc Savard's contract sent to South Florida for hometown kid Jimmy Hayes, and top free agent Matt Beleskey sign a five-year deal for $19 million. It was a concoction of smart moves that is worthy of labeling the Bruins as winners on the day.
Heading into the weekend, there are still some big names available for Boston to gander at. Here is a look at three free agents the Bruins may want to consider.
Cody Franson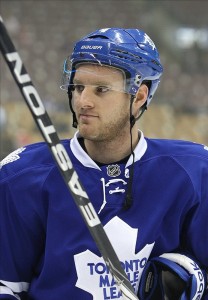 Many expected 27-year-old Cody Franson to be one of the first names off the board when noontime came on July 1.
The good news is that he is still out there. The right-shot defenseman tallied seven goals and a career-high 36 points last season playing for Toronto before being shipped off to Nashville. The departure of Dougie Hamilton now leaves a gaping hole for Boston to fill in their top-four as Zdeno Chara and Dennis Seidenberg are getting older.
Franson averaged over 21 minutes of ice time per game with the Maple Leafs but got lost in the shuffle playing behind a slew of solid defenseman with the Predators.
At six-feet-five-inches, he is an offensive defenseman by trade and would be a valuable addition to the Bruins blue line. Franson is a great piece that could help ease the workload on Chara and Seidenberg but may cost a decent amount of coin to acquire.
Michael Del Zotto
If Boston wants to pursue a more affordable option, they may turn to Philadelphia for help.
Defenseman Michael Del Zotto was a pleasant surprise for the defensively challenged Flyers last season, tying a career-high with 10 goals and 32 points in 64 games played. More importantly, he averaged close to 22 minutes per game as a part of Philadelphia's top-four rotation.
Broad Street Buzz offers their insight on Del Zotto's game.
"He is a speedy defenseman whose biggest strength is his puck movement skills. Del Zotto also has a wicked shot that finds the back of the net from time to time. Unfortunately, his biggest weaknesses revolve around his defending."
The speed and puck moving ability is badly needed on next year's Bruins but the possession statistics are not very good for the former first-round pick. Del Zotto's Corsi-For in all situations (48.1) was slightly worse than five-on-five (48.9), which does not bode well in a defensive system spearheaded by Claude Julien.
Del Zotto is a restricted free agent, meaning Sweeney would need to submit an offer sheet and hope the Flyers choose not to match it. However, it could be worth the gamble given how poor the remaining free agent class is.
Alexander Semin
Call me crazy (and I know you will) but is Alex Semin what the Bruins need?
Boston is still in need of an elite winger who is a master at putting the puck in the net. The 31-year-old Semin fits this bill even though he only scored six goals in 57 games last season with the Carolina Hurricanes. He was bought out by the club just two years into a five-year contract extension worth $35 million.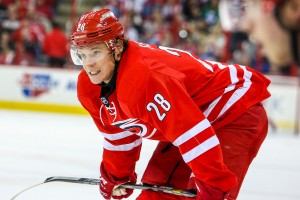 Semin has an offensive pedigree of putting up goals in a hurry. The left-winger is a seven-time 20-goal scorer and a three-time 30-goal man. The potential is there for Semin to be the answer to Boston's goal-scoring problems. He still possesses one of the best shots in the league and has quick hands to blow it by opposing goaltenders.
There are two big question marks regarding Semin. His attitude was a major issue when down in Carolina but that is more on the team's performance in the standings than him. Furthermore, playing in a half-empty building 41 times a year is not exactly a great environment for a star player to be using his talents.
The second one is the money. He is arguably the best available forward left on the board. What kind of contract will he be looking for? If the Bruins can get him on a short-term deal for around $2-3 million per year, it is worth kicking the tires on Semin to see if he can rediscover the goal-scoring touch on a contending team.