The last time that members of the Colorado Avalanche were able to represent their countries at the Winter Olympics was in 2014. Four players were able to do so: Matt Duchene for Canada, Gabriel Landeskog for Sweden, Semyon Varlamov for Russia, and Paul Stastny for the United States. Duchene helped Canada win the gold medal, defeating Landeskog and Sweden in the final.
When the 2018 Olympics in South Korea arrived, no NHLers were present. The league had barred their inclusion due to time and injury concerns, instead opting to debut their World Cup of Hockey. Nathan MacKinnon decided to make a strong impression during that tournament:
But thanks to the new CBA deal between the league and the players, their return to sports' largest international stage is imminent. China is one of the most important markets for the NHL's future growth, and the league's best playing in Beijing is a great opportunity.
A new generation of Avalanche players will be eligible to represent the league, and their countries in 2022. But who will ultimately make the cut? Who will get the chance to help showcase the NHL on an international stage?
Team Canada
While Nathan MacKinnon has an argument to be Canada's No. 1 center, it's an argument he will likely lose to fellow speedster Connor McDavid. However, barring injury, MacKinnon is all but a lock to play in his first Olympics. His transcendence to one of the league's top stars should give him a spot in a loaded Canadian forward corp.
Alongside him will likely be Cale Makar. The young defenseman has proven his ability to adapt and excel to any playing environment. His steady head and creativity will be a strong asset to Canada's blue line, not to mention his ability to fly across the ice with the likes of McDavid, MacKinnon, and Mathew Barzal.
Team Sweden
Gabriel Landeskog will be the only player to represent the Avalanche in both 2014 and 2022. Colorado's captain routinely displays a blend of offensive instincts, defensive awareness, and physical toughness that makes him a valuable asset in best-on-best tournaments. He'll likely slot in behind Vancouver's Elias Pettersson on Sweden's left-wing position.
Team Finland
Mikko Rantanen will be one of the marquee players suiting up for Team Finland. His shot and strength will blend well with players like Carolina's Sebastian Aho and Teuvo Teravainen, or Florida's Alexander Barkov.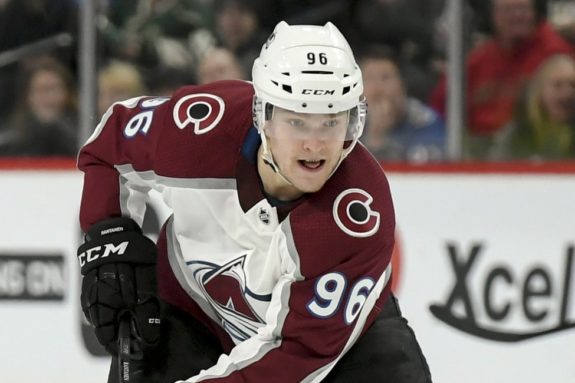 Because of Finland's potential lack of depth on their wings, the door is open for Joonas Donskoi to secure a roster spot. Donskoi has had a strong start to the 2021 NHL season, and if he continues to score and play consistently, he may catch the eyes of Finland's front office to earn a spot in the team's bottom-six.
Team Czech Republic
If Martin Kaut is able to follow the development track he was on last season, he could build a case to feature in the middle of the Czech lineup. His current competition for the spot is Ondrej Kase, who is a useful player but has recently struggled with injuries, and Filip Zadina, a highly-touted prospect currently trying to establish himself in Detroit. How the next year goes for all those players will determine who will go to China.
Pavel Francouz will likely hold a place in the Czech Republic crease, likely alongside Petr Mrazek and David Rittich. Francouz was not in the NHL in 2018 and thus was able to play in the South Korea Olympics, posting a .905 save percentage and going 2-2 in four games. He has also played in six World Junior Championships for his country, making him very familiar to their international staff.
Team Germany
The Germans, headlined by talents like Leon Draisaitl and Tim Stuetzle, will look to Philipp Grubauer to provide the solid goaltending they'll need to upset some of the teams above. Germany won the silver medal in the 2018 Olympics, and will need their young roster and goaltenders to play to their utmost potential to repeat.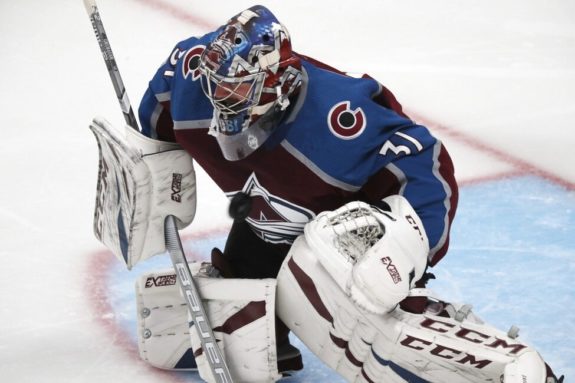 The 2022 Winter Olympics will be a celebration of some of the greatest athletes on the Earth and will be a showcase for a new generation of talented hockey players. Among that group will be several members of the Colorado Avalanche, many of whom will make their Olympic debut. It will be a special and memorable event, especially as the world tries to further regain a sense of normalcy.
The Olympics are about moments of greatness. Soon, we'll know which Avalanche players will help create the next round of breathtaking moments.
---
---