The Colorado Avalanche came into the 2019-20 Stanley Cup Playoffs looking pretty stout between the pipes. Philipp Grubauer was the guy. After a lower-body injury held him out for a large chunk of the shortened regular season, he was back healthy. He had his starting job back. He was ready for some bubble hockey.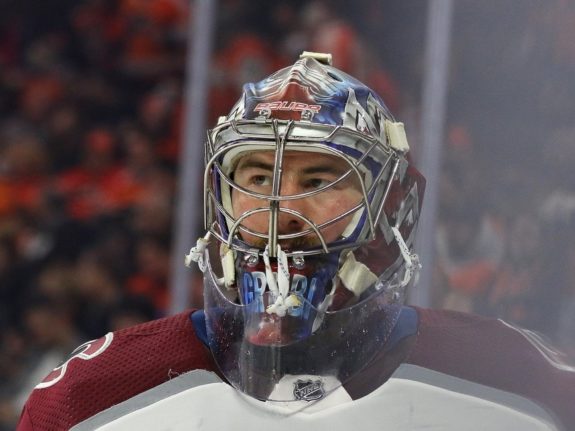 Pavel Francouz, after a pretty darn good effort during Grubauer's absence in the regular season, where he recorded a 21-7-4 record with a .922 save percentage (SV%) and a 2.44 goals-against average (GAA), was arguably one of the best backups any team had to offer entering the Stanley Cup Playoffs. After all, it was his play in net during the regular season that helped the Avalanche to 92 points in the Western Conference, just two points behind the defending Stanley Cup champion, St. Louis Blues.
Stanley Cup Playoffs
The Avalanche garnered the No. 2 seed entering the Western Conference quarterfinals. As expected, Colorado made quick work of the No. 7 seed, Arizona Coyotes, disposing of them in just five games. Let's take a quick look at Grubauer's numbers in this series. He was a perfect 4-0, including a shutout. His SV% never dropped below .933. That's incredible. After some indecision leading up to the start of the playoffs, that's what head coach, Jared Bednar, had in mind when he said Grubauer was the guy. That's what gave Avs' fans hope.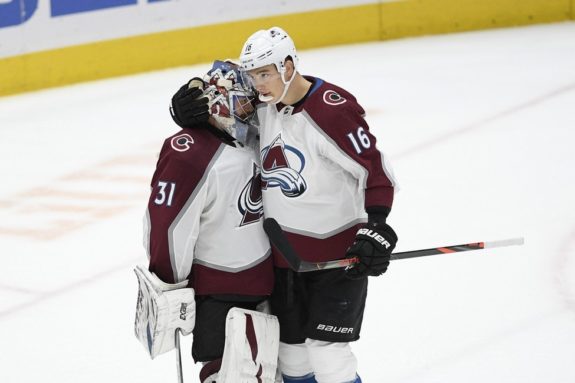 Enter the Dallas Stars.
It all came crashing down in a hurry. Not long after puck drop in Game 1, Grubauer was out for the count. A lower-body injury — again. Then, the dominos began to fall, including Franky. The Avs' were without their two top goalies and a slew of other guys for the majority of the Western Conference semifinals. Even had Colorado completed the comeback against Dallas, expectations were bleak as far as returning key pieces from injury.
The Avalanche didn't lose to the Stars because of poor goaltending. Poor goaltending is not the problem. In fact, Michael Hutchinson came in for three games and played quite well. His only loss was the overtime heartbreaker in Game 7. So, what is the crisis?
Related: Who Were the Best Full Right Goalies in NHL History?
Identity. Colorado doesn't have it between the pipes. If there are aspirations to make this gigantic championship window worth its merit, Colorado needs Vezina-like play on the ice that warrants league-wide attention — a vibe the Avalanche haven't felt since Semyon Varlamov in 2013-14.
Colorado can't be content with its goaltending prowess. Stanley Cups are often won riding one hot goaltender all the way. That's what Colorado needs.
Avalanche general manager, Joe Sakic, is adamant about standing pat this offseason regarding Colorado's goaltending situation.
"They both had good years. Unfortunately, they both got hurt at the wrong time, but neither of those injuries are injuries you have to worry about. Train hard in the summer and make sure it doesn't happen again. You can't predict injuries, but no, they both had good stretches and we expect that next year."

Avalanche general manager Joe Sakic (from 'Joe Sakic says Avalanche will stick with Philipp Grubauer, Pavel Francouz in goal, reveals latter was injured vs. Stars,' Denver Post, 09/10/2020)
Let me tell you why I think he is wrong, by throwing some big names out there. The Avalanche can get these guys, but with reward comes an awful lot of risk.
Braden Holtby
The free agency route. Honestly, I was thinking Jacob Markstrom here. But, ultimately landed on Braden Holtby. I don't believe Vancouver will let Markstrom walk, plus Holtby is the best that's out there and he has done it before, plain and simple. He has stood on his head for 16 games. He's won a Stanley Cup. The problem is, he has been less than extraordinary for the better part of the last couple of seasons.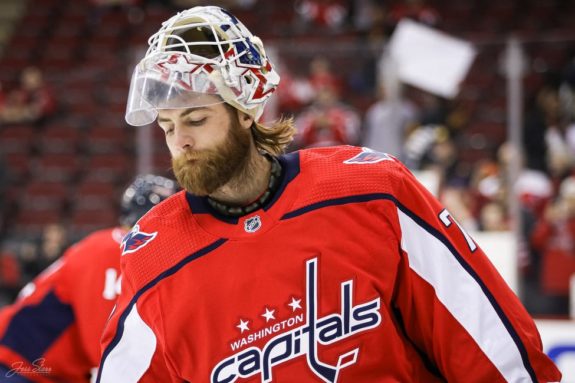 Maybe a change of scenery and the chance to join a bonafide Stanley Cup contender will be Holtby's calling? He's only 31. So, Holtby has a ton of gas left if put in the right hands. I do however have reservations on Holtby. While I do believe he could be what Colorado needs to get over the hump, I smell a hint of a Sergei Bobrovsky Florida Panthers-esque signing. That would be bad.
Matt Murray
The trade route. The route I like best — and man, it would be fun. Sakic needs to pick up the phone, call up Jim Rutherford in Pittsburgh and inquire about Matt Murray. Still only 26, Murray has two Stanley Cup titles with the Penguins. He was the aforementioned "hot goaltender" that Pittsburgh rode to the Cup back in 2015-16.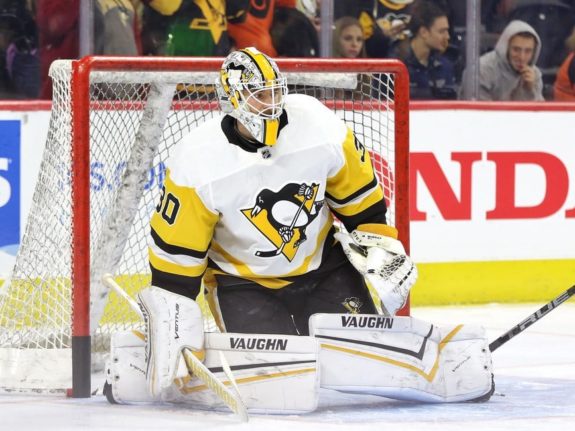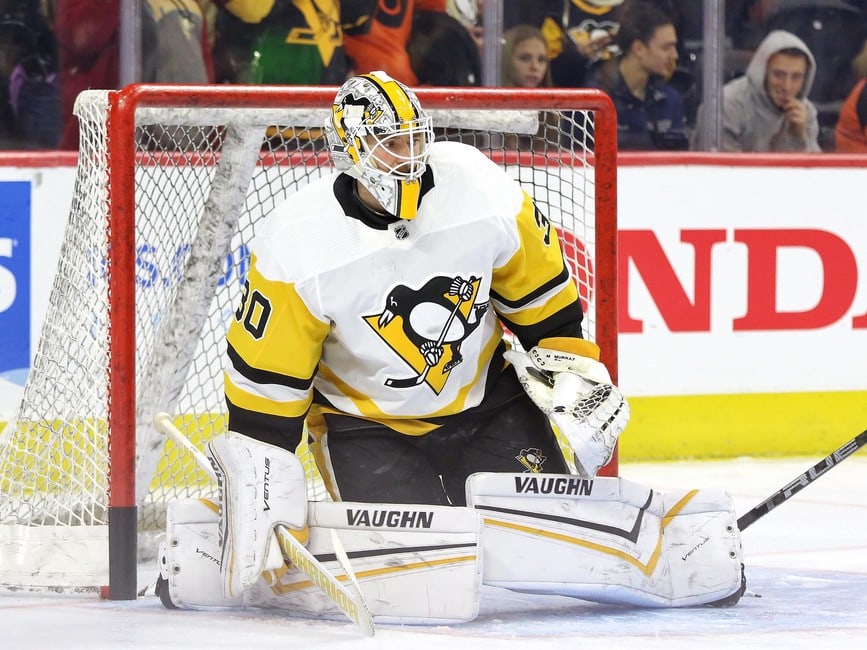 The emergence of Tristan Jarry has changed things for the Penguins. Plus, he's fresh off signing a three-year contract extension. Murray is expendable at the right price.
Therein lies the risk. Colorado has an abundance of riches, most of which would be awfully hard to part ways with. I'm not worried about Murray's inconsistencies. If the price is right, Sakic has to pounce.
Justus Annunen
The farm route. Justus Annunen, Colorado's third-round pick in 2018, is also an enticing option. Honestly, building from within and having young prospects pan out is what the Avalanche probably prefer most. The problem is, that takes time. Is Colorado's window big enough to wait for the development of Annunen? The Avalanche recently signed the 20-year-old to his entry-level contract through the 2022-23 season.
He posted a 15-5-3 record in 23 games for Karpat in Finland's top professional league (Liiga) this season, ranking first among all goaltenders in both SV% (.929) and GAA (1.77).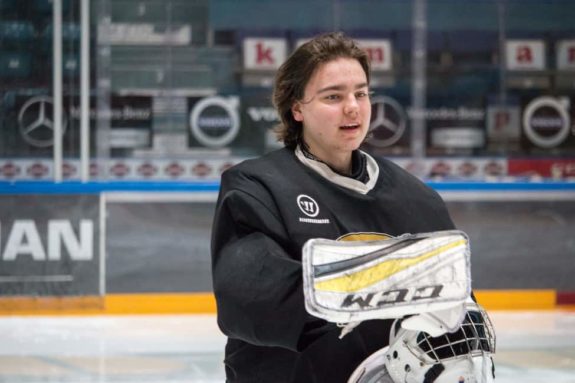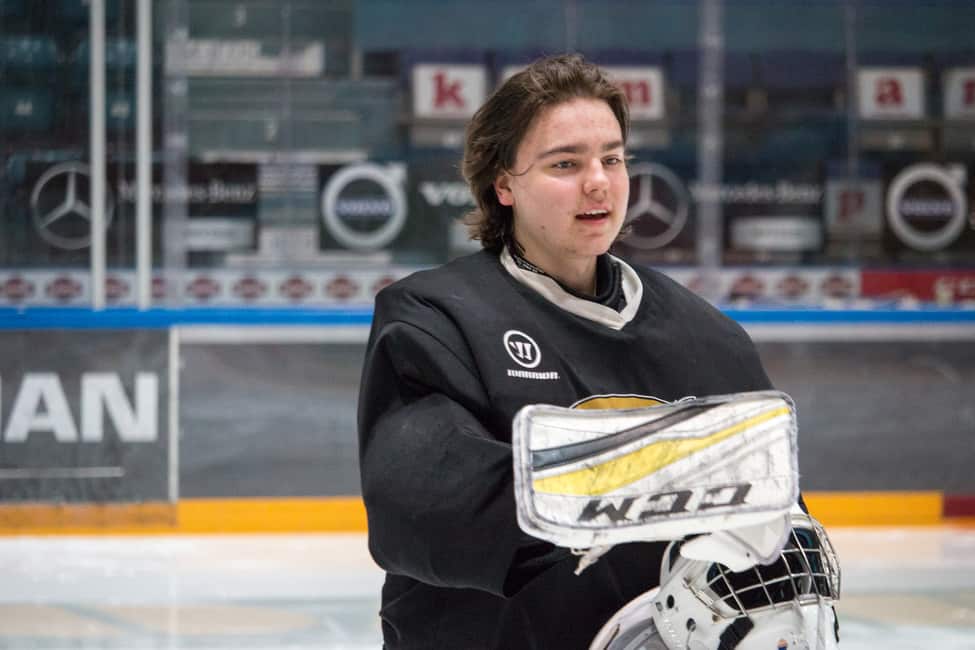 Annunen will see a heavy dose of work for Colorado's AHL affiliate, Colorado Eagles, next season. Barring an injury to Grubauer or Francouz next season, should Sakic in fact stand pat this offseason, Annunen might just get his chance sooner than we think.
Finding Identity Is Worth the Risk
The Avalanche are a really good hockey team. They have what it takes to be a threat in the Stanley Cup Playoffs. But, do they have the tools between the pipes to get over the hump, so to speak? Colorado has been to the Western Conference semifinals the last two seasons and lost both series in Game 7, in gut-wrenching fashion both seasons.
Related: Penguins Sign Jarry, So a Murray Trade Is Around the Corner
I believe that having an established No. 1 goaltender gets them where they want to be — over the proverbial hump. As currently constructed, Colorado's goaltending situation lacks any semblance of an identity. The Avs' can have it all, including identity between the pipes, but is it worth the risk?
Choose an option — sign Holtby, trade for Murray, or promote Annunen. Let's find out.
---
---
My name is David Briggs. I am a Colorado Avalanche contributor.
I was born and raised in Denver, CO. I have been an avid hockey follower since I can remember. I have an affinity for writing about sports, specifically hockey.
I wrote sports columns in high school for the school paper and I used to write for americanjuniorhockey.com, covering specifically the Cheyenne Stampede.
I have a degree in Broadcast News from the University of Colorado. Go Buffs. Currently, I am the Stage Director for the daytime talk show "Daily Blast Live" and I call play-by-play for high school sports in the Denver area.
I worked for "Around the Horn" on ESPN for four years as a Production Assistant for Woody Paige in Denver.