In this week's Montreal Canadiens News & Rumors rundown, there's news on the Habs first-round pick, re-signings and qualifying offers, Brendan Gallagher's next contract, and the future of Charles Hudon.
2020 First-Round Pick on the Market
In an interview, Canadiens general manager Marc Bergevin was candid about the availability of his first-round pick.
"I've had conversations with other teams to check on whether certain players might be available. I was asked if my (first-round) pick might be available, and I answered yes, though I won't trade that pick just to trade it,"

Marc Bergevin
The Canadiens have a wave of young players taking the next step in their development, and while the free-agent market may be something fans would rather the GM look to for finding additional help, the trade route may be the better path in regards to the long-term salary cap health of the team.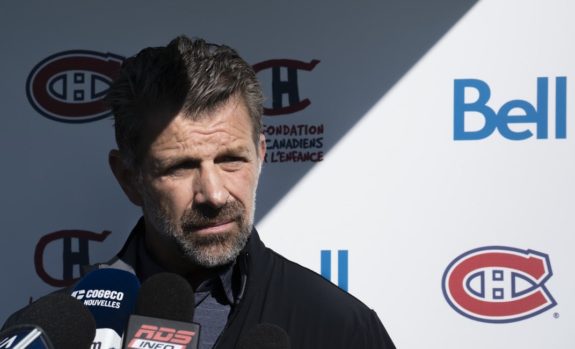 Even though the Habs have salary cap space to work with – as of Oct. 4, it sits at $10.2 million – there is still Max Domi and Victor Mete to decide on. It is clear Bergevin will be very picky on who he will move that pick for, so fans could expect either a big name, or nothing.
Re-signings and Qualifying Offers
Bergevin has been very busy this offseason – this week was no exception, as he signed or qualified seven players. Let us begin with the qualifying offers as the Canadiens' qualified five of the eight of their restricted free agents (RFA).
Related: Howie Morenz – Hockey Royalty
Max Domi, Charles Hudon, Victor Mete, Noah Juulsen and Laval Rocket captain Xavier Ouellet we tendered qualifying offers, with Montreal retaining their NHL rights. The three players that will be allowed to go to unrestricted free agency are Aaron Luchuk, Andrew Sturtz and Antoine Waked. All three have been surpassed on the Habs' depth chart and seem to not be seen as anything more than AHL-level depth players.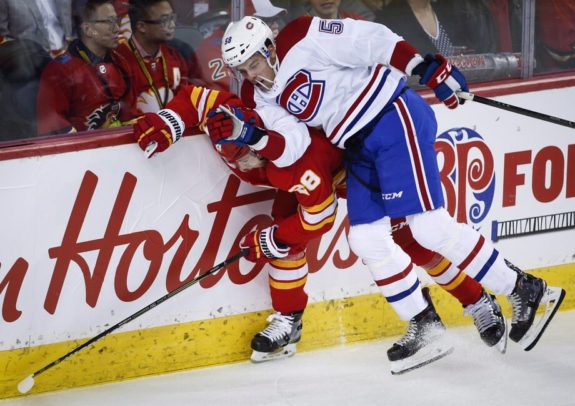 Bergevin added to his depth in goal by signing Micheal McNiven to a one-year extension worth $700,000 in the NHL and $75,000 in the AHL. Now that McNiven is no longer on an entry-level contract he can refuse a demotion to the ECHL. 
Related: Top 5 Canadiens Trades During the Bergevin Era
The big news this week was the extension for Jeff Petry. He signed a four-year, $25 million extension, which means his average annual value is $6.25 million per season and Montreal will keep the 32-year-old defenceman under contract until the age of 37. Petry just completed a season in which he played an average of over 23 minutes per game, compiled 40 points and scored big goals in the playoffs including an overtime winner in Games 1 and 3 versus the Pittsburgh Penguins.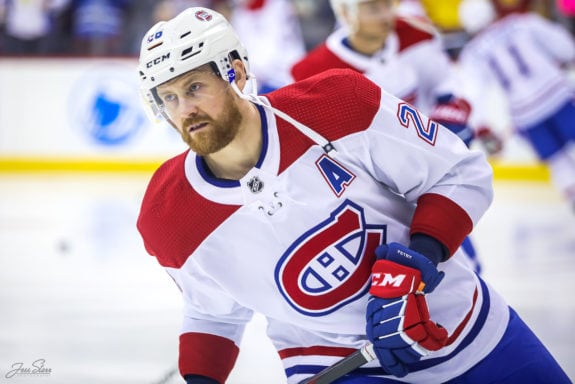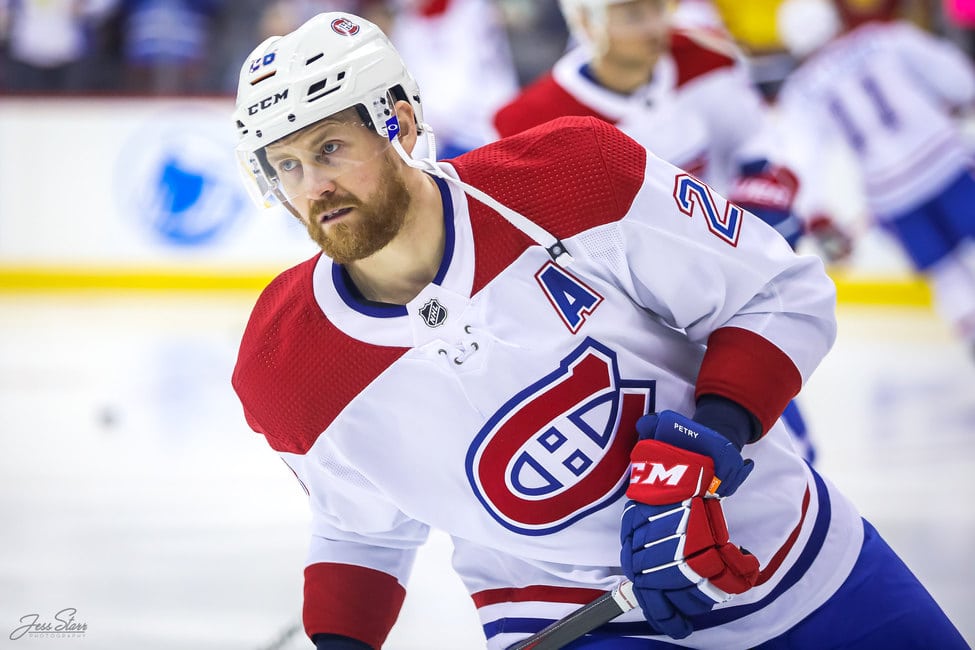 Bergevin's work is far from complete, but this week's signings prove that he is able to reward players without overspending, something that will become very important as contract extensions for key players like Brendan Gallagher become the GM's focus.
Brendan Gallagher Extention Coming Soon?
According to Bergevin in an interview with RDS, Gallager will soon become the highest-paid Habs forward. Without giving exact numbers Bergevin stated: (translated from French)
""I am ready to settle this today if Brendan and his agent are ready. We had preliminary discussions but nothing more than that so far….He will be the highest paid forward on the team"

Marc Bergevin
The 28-year-old Gallagher has spent the last five years playing on a considerable bargain contract of $3.75 million per season, considering his production. Currently, Drouin is the highest-paid forward making $5.5 million per season – this signals that the Habs are willing to go into the $6 million range to extend Gallagher. However, term may become a sticking point if the team is unsure Gallagher's style of play lends to longevity for the proven 30-goal scorer.  
Charles Hudon's Future in Montreal
Hudon's days with the Canadiens look to be over. He was tendered his qualifying offer, but he is rumored to be on the trade block. 
Hudon has very little value as a trade chip, however, this will allow him to have a chance to play in the NHL somewhere as he has dropped significantly on the Habs depth chart. If there are no interested parties, Hudon's rights will remain with the Canadiens. Perhaps another stellar AHL season – he was an AHL All-Star in 2019-20 – could convince an NHL team to acquire him and give him another opportunity to earn a full-time NHL roster spot.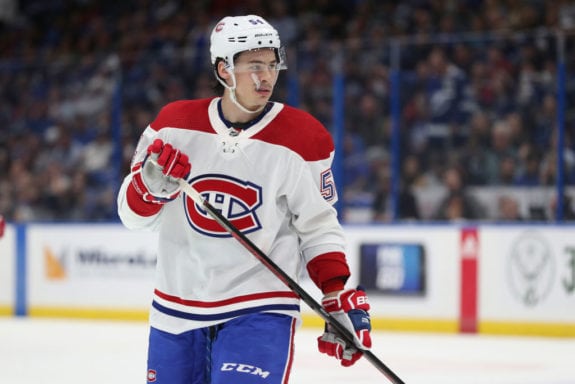 As Bergevin and the Canadiens continue making moves during this important offseason, keep an eye on The Hockey Writers and our new Podcast Network for the latest Canadiens news, notes and rumors.
---
---