The Toronto Maple Leafs have re-signed veteran forward Jason Spezza to a one-year contract worth $700,000, the team would announce Monday. This deal comes just prior to free agency kicking off on Oct. 9.
The veteran of 1,123 NHL games will remain in Toronto for his age-37 season and should still provide a lot of value for the team in their bottom-six. Though Spezza isn't the same player he once was, he's still capable of scoring from a depth role and producing upwards of 25 points (as he's done for every season in his career since his rookie year back in 2002-03.
The Maple Leafs have a lot of money tied into their top players, including John Tavares, Auston Matthews, Mitch Marner, William Nylander, Jake Muzzin, Morgan Rielly and Frederick Andersen. Having players like Spezza around who are capable of contributing on a minimum-contract helps balance their salary cap and are crucial to the team's ability to compete.
Spezza has scored 341 goals and 940 points in his 1,123 NHL-game career. One of the most talented players of his generation, Spezza made a name for himself playing for the Ottawa Senators, the in-province rivals of the Maple Leafs. Still, after a few years of separation and playing with the Dallars Stars from 2014-15 until 2018-19, Spezza was able to sign a deal to play in his hometown of Toronto for a Maple Leafs fanbase that was ready to accept him as one of their own.
Spezza's Tenure in Toronto Started Rough but Shaped Up
Things got off to a rocky start with then-head coach Mike Babcock wouldn't play Spezza in the team's regular-season opener for the 2019-20 season. To make matters worse, this wasn't just any game that Spezza was being sat out for. It was a game against his former team in Ottawa which would have undoubtedly meant the world to him to be a part of.
At the time, Spezza had the following to say
"I'd be lying if I said I wasn't disappointed," Spezza said "[Head coach Mike Babcock and I] have talked about what we have to do and what the process to getting in is. He's the coach and he decides the lineup. I have to get to up to speed with what he wants."
Babcock is no longer the coach of the Maple Leafs, though, and Spezza shouldn't be a scratch in the early-goings of the 2020-21 season if he can prove he's still capable of playing at the level he showed during the 2019-20 season.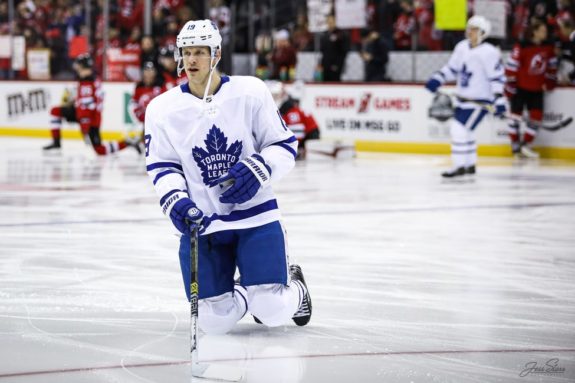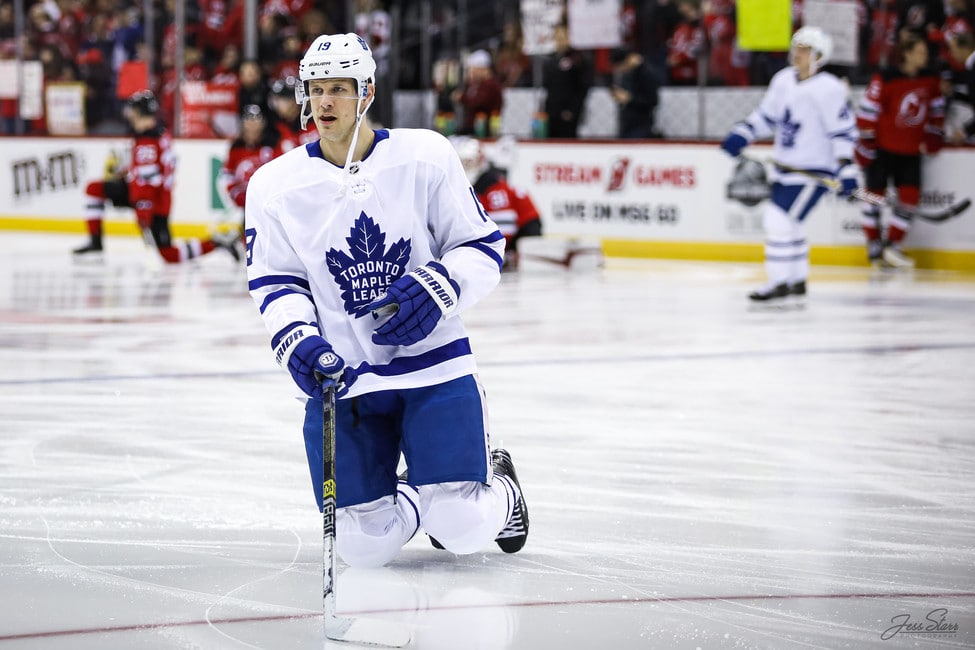 For now, though, it's unclear when the 2020-21 season will even begin or what the circumstances around the season will look like. The 2020 Stanley Cup was just awarded to the Tampa Bay Lightning after they came out on top in the most unique postseason in NHL history. Playing a full season under these pandemic conditions will require a lot of planning and as it stands, nobody really knows exactly how things will unfold.
---
---